The reCaptcha add-on allows you to protect your website from spam registration and let real people easily pass through your forms.
Installing and Activating the Add-on
Note: For this add-on to work properly you will need to already have installed Paid Member Subscriptions version 1.3.1.
The add-on can be installed like any other WordPress plugin. Navigate to the Plugin's page in the WordPress admin area, and select Add New. Install the add-on by uploading the .zip file. When the installation is complete, activate it.
Once the reCaptcha add-on is activated, you have to navigate to Paid Member Subscription's Settings Page and access the reCaptcha tab.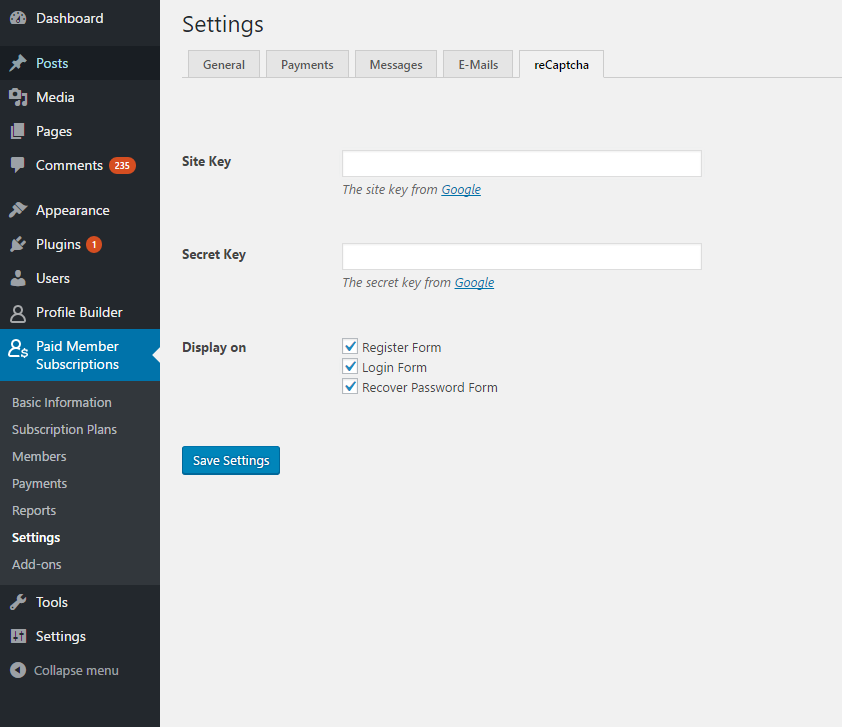 Add reCaptcha verification to your Paid Member Subscription forms
The first two fields are the "Site Key" which is used to display the widget on your website and the "Secret Key" that authorizes communication between your backend and reCaptcha server.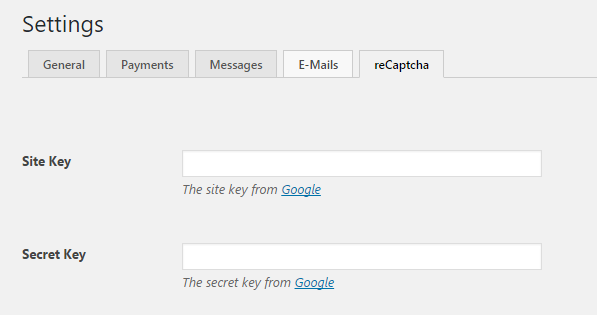 To get this key pair you have to sign up on Google reCaptcha and register your website.
The first field named Label can contain the name of your website, or the name of the form where you want the reCaptcha to appear. The second one can contain the domain or domains where you will want to display the reCaptcha field.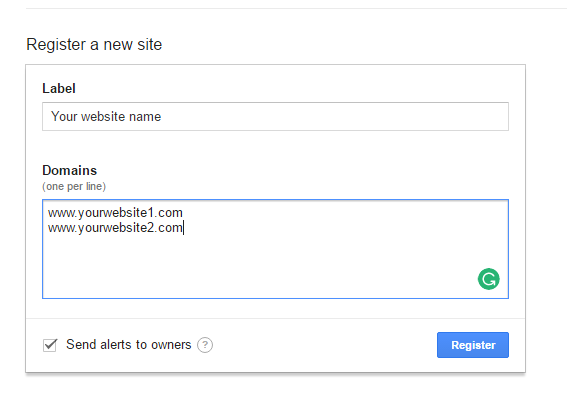 Next, you will press the register button and go to the following step, where your keys will be generated. We mention here that, the reCaptcha box will work only on the domains you have entered in the second field.
There you will only need to pay attention to the second section, where you will find your site and secure key.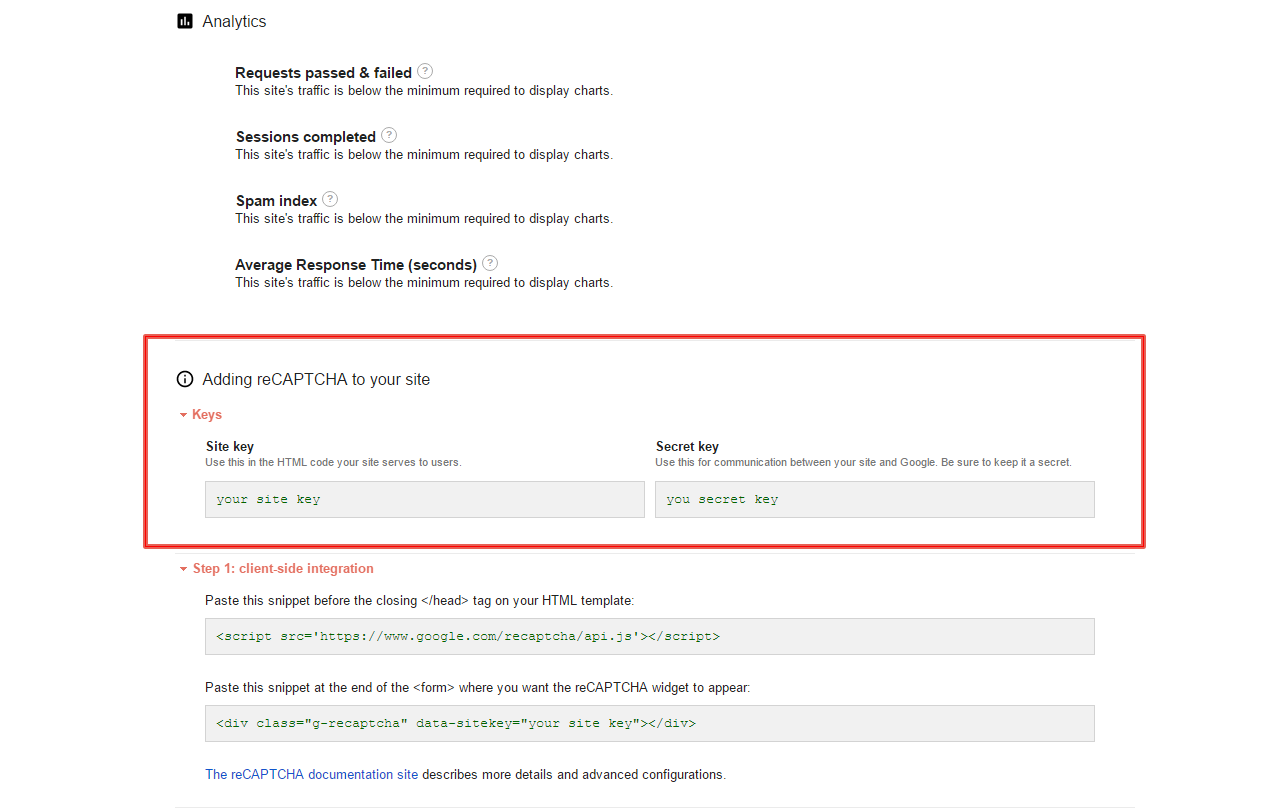 You will have to copy those two codes back into your WordPress admin section.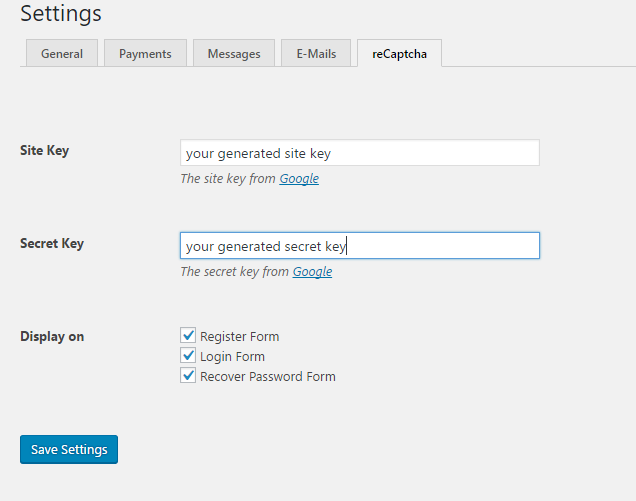 The last section called "Display on" offers you the possibility to check where your reCaptcha box will be shown.
The Register Form
This option will display the reCaptcha on the Register section from your website.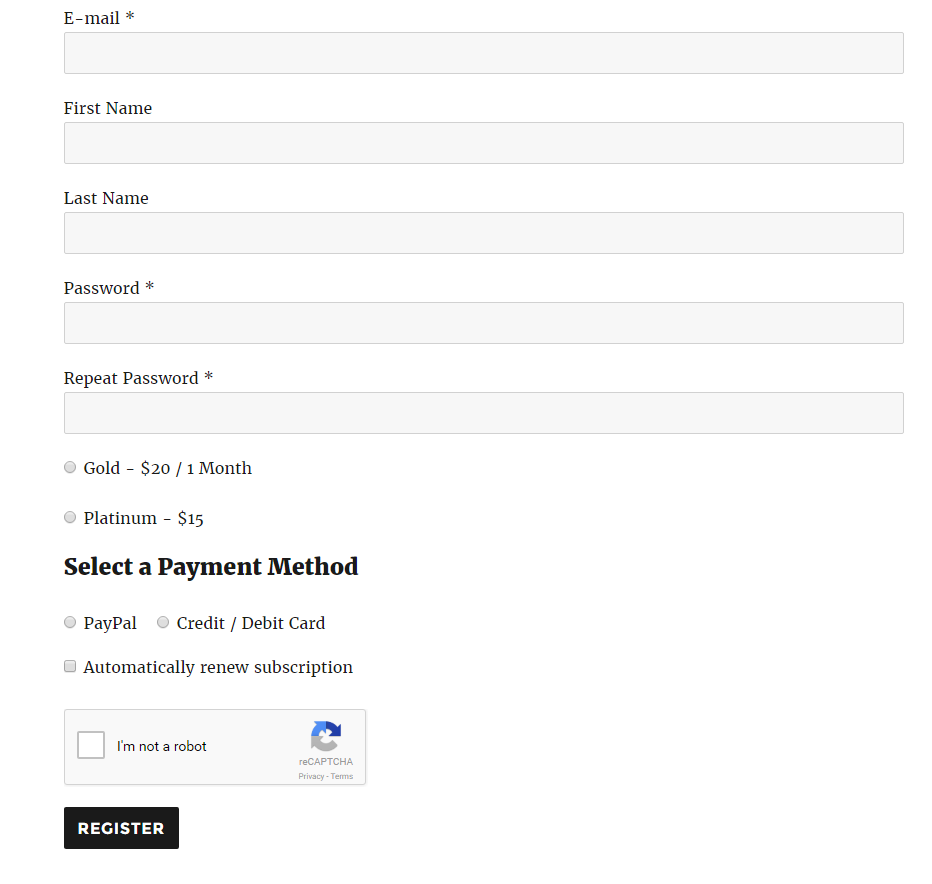 The Login Form
The next one will display the reCaptcha on the Login Form section from your website.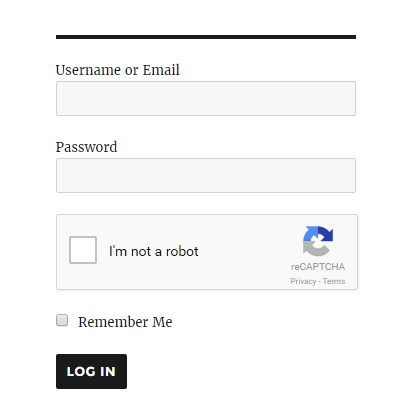 The Recover Password Form
This last one will display the reCaptcha on the Recover Password Form section from your website.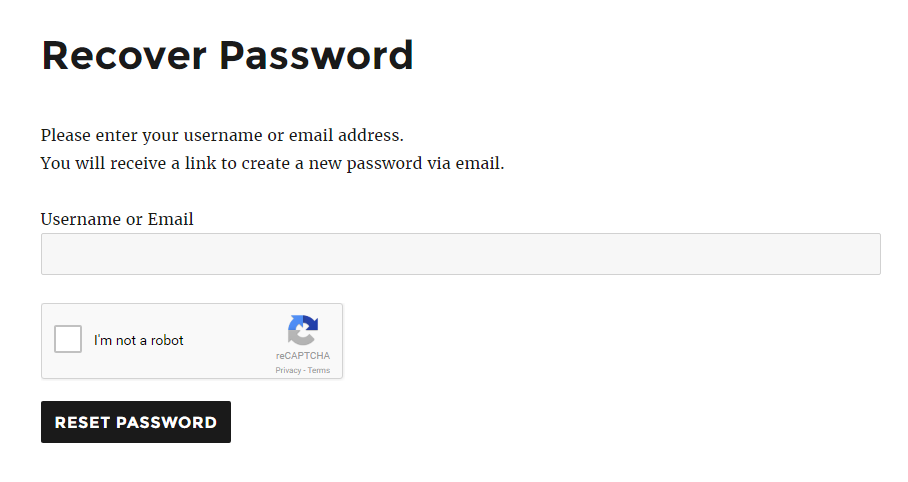 Next, you will need to press the save button and that's it.
Note: For the reCaptcha Add-on to work as expected, you'll need to have already installed Paid Member Subscriptions plugin.