Get fine tuning over the front-end menus with this Paid Member Subscriptions Add-on. You decide which pages or posts are visible in the menus for members of a each subscription plan, for logged out users and for everyone.
Let's go to Appearance -> Menus, and create a new menu or edit an existing one.
Then, add the menu items from the column on the left.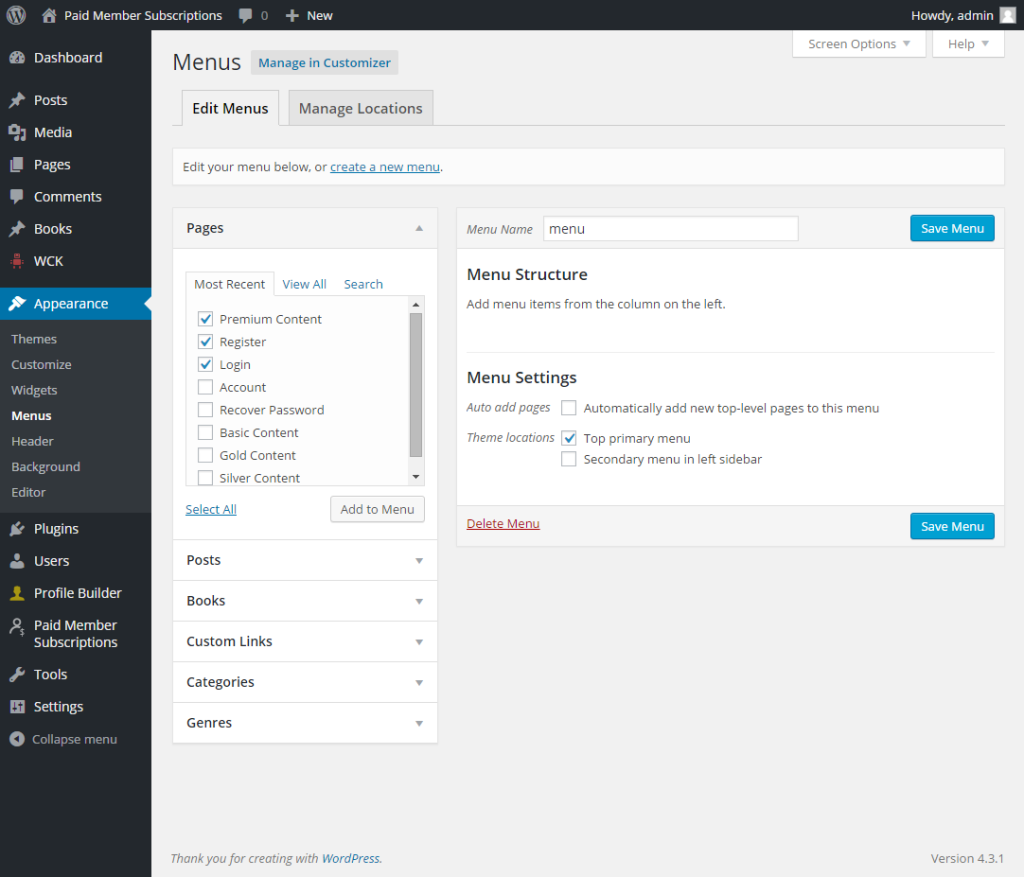 Filtering items based on subscription plan
You will notice that each item has appeared in the form of a tab. Let's expand the first one.
In this example, I'm going set "Premium Content" page to be displayed in the menu only for members subscribed to Gold plan and Silver plan. To do this, select the radio button Logged in Users, and tick the subscription plan checkboxes.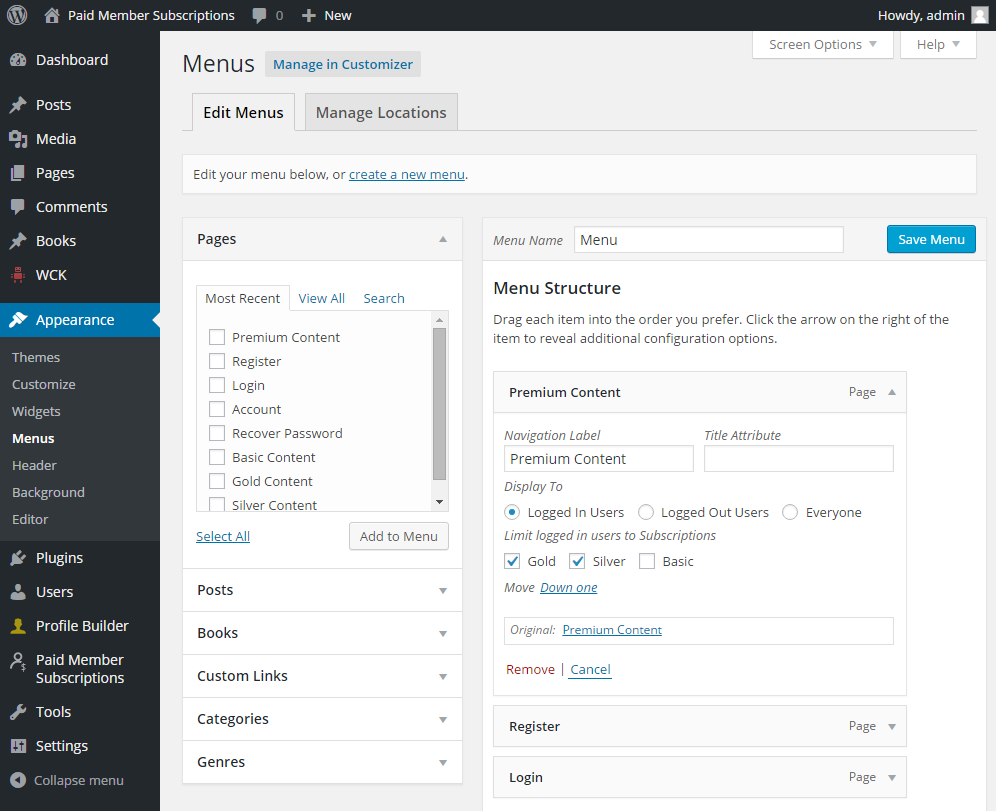 Filtering items for logged out users
Now, I want the registration page to be visible only for users that are not logged in.
For this, I will expand the "Register" page, and I'm going to select Logged Out Users. Notice how the subscription plans grayed out, meaning that these options are not relevant in this context.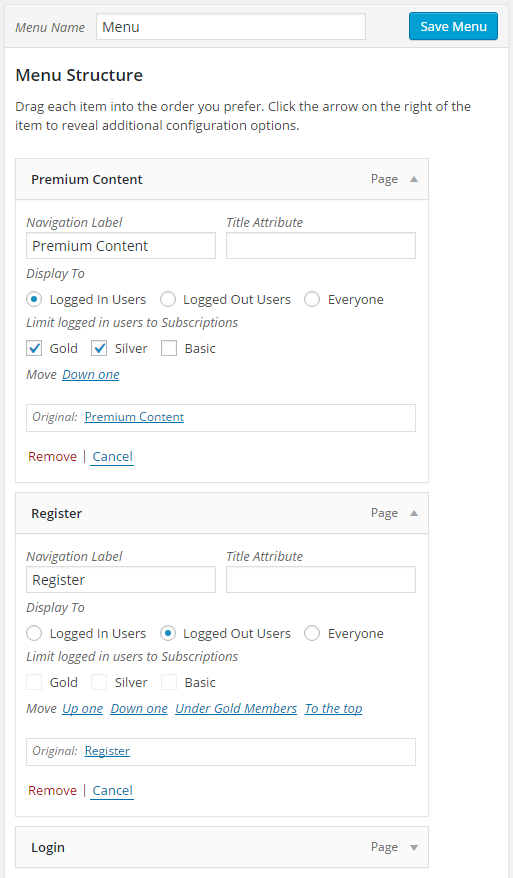 How it looks like
I have set the same settings to the "Login" page as for the "Register" page. Also, I have added "Basic Content" page and set it to display for Everyone.
Selecting the Everyone option for an item will trigger the default behavior of a menu item, which is to display it regardless to the user's login status.
For the current example, this is what a logged in user subscribed to either Gold or Silver plans will see on the front-end:

And this is what logged out users will see:

Getting the add-on
Be in control of how and to whom your menu items are displayed with this add-on. Get it now by following the link below.
Get Navigation Menu Filtering Add-on
Note: For the Navigation Menu Filtering Add-on to work as expected, you'll need to have already installed Paid Member Subscriptions plugin.