Interface
Payments interface allows you to visualize existing payments as well as searching for particular ones.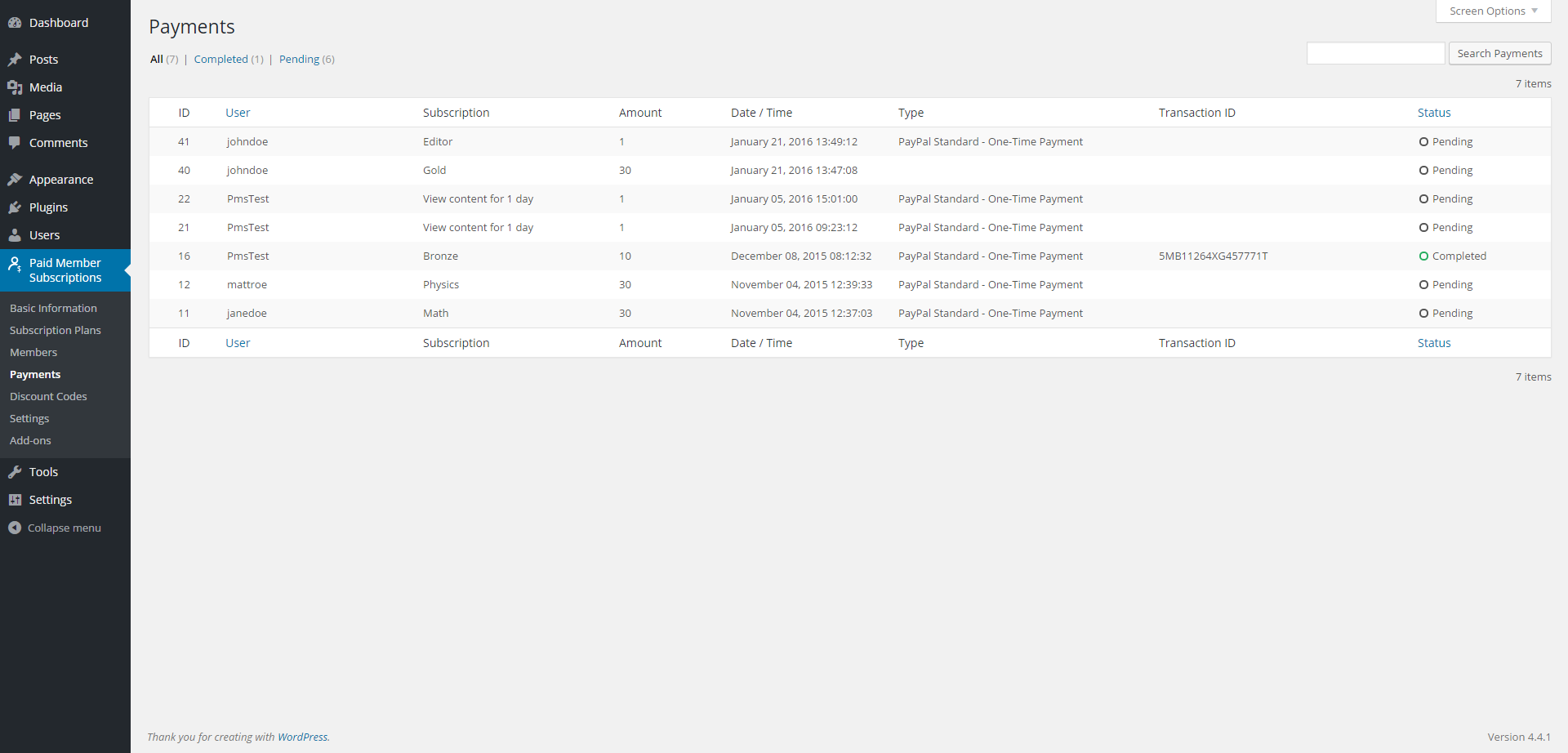 Retry Member Payment
Users can retry the payment if they login and access the Account page created using the [pms-account] shortcode. There they will see a Retry payment option that will redirect them to the payment gateway.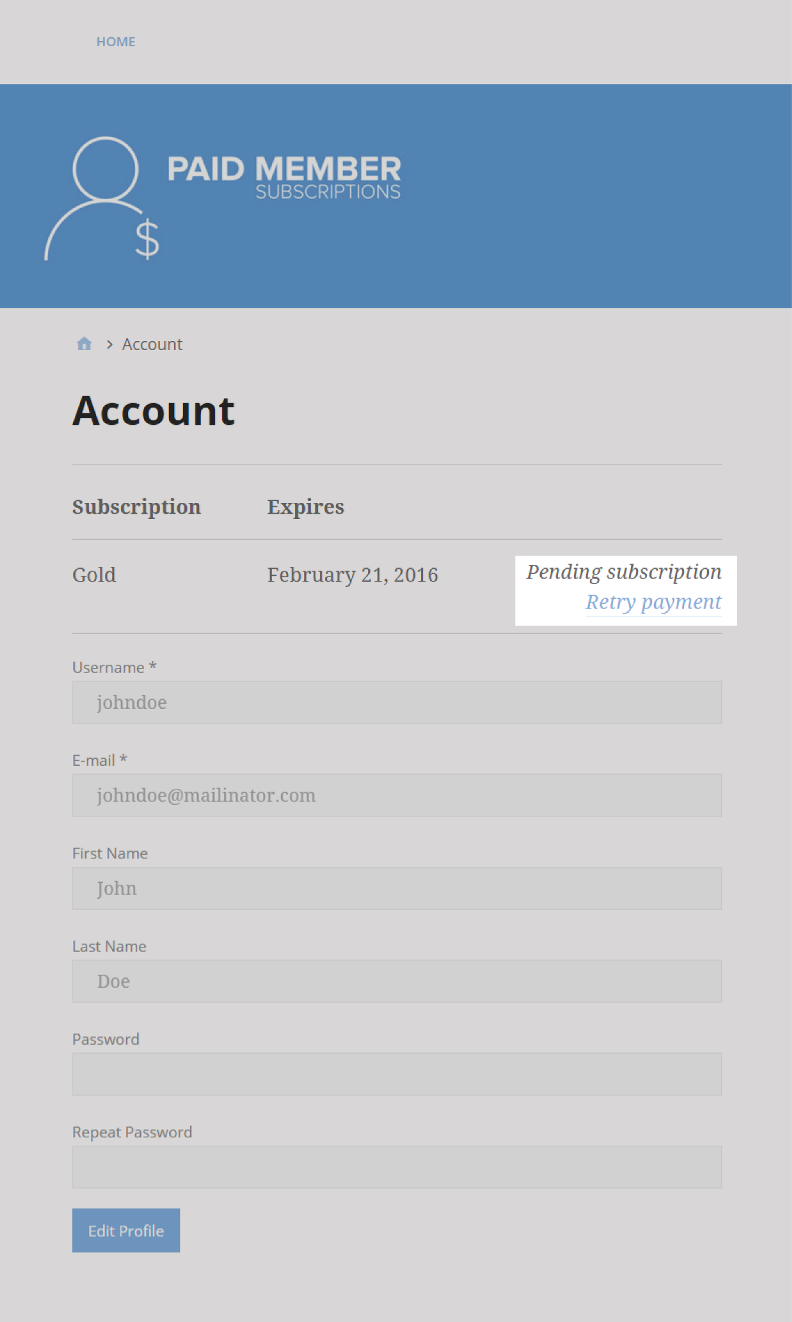 Pending Member Payment
By default, when redirecting the user to PayPal to pay for the membership you provide, we also save the payment in the database with a status of "pending".
After the user has completed the payment within PayPal, PayPal sends an IPN ( Instant Payment Notification ) back to your website with information about the payment.
The system processes this information and completes the payment saved in your website's database if all went well with PayPal.
Also, extra information is saved for the payment ( eg. Transaction ID ) so you can easily find the payment in your PayPal account.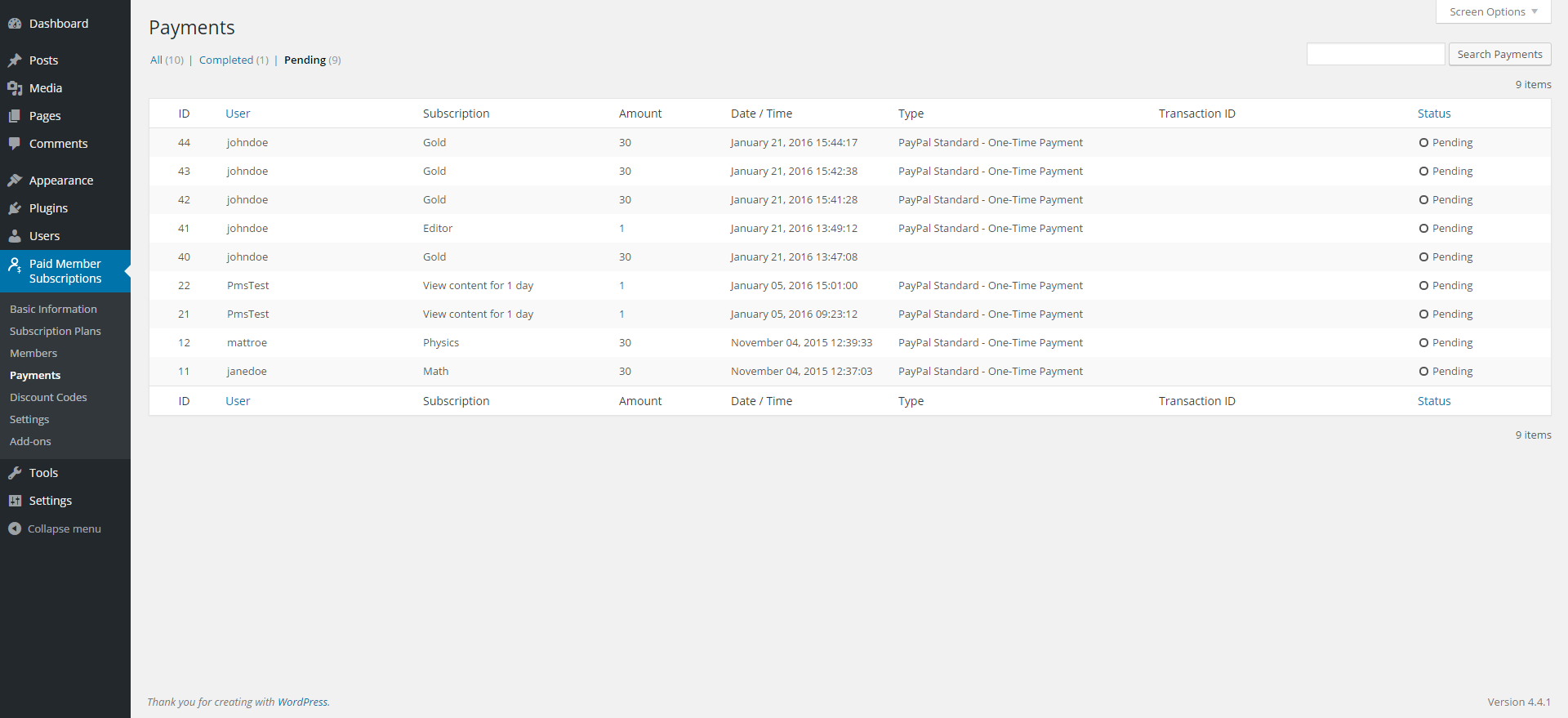 Completed Member Payment
After the user completes the payment, the Admin can view in the back-end the completed status and also the transaction ID.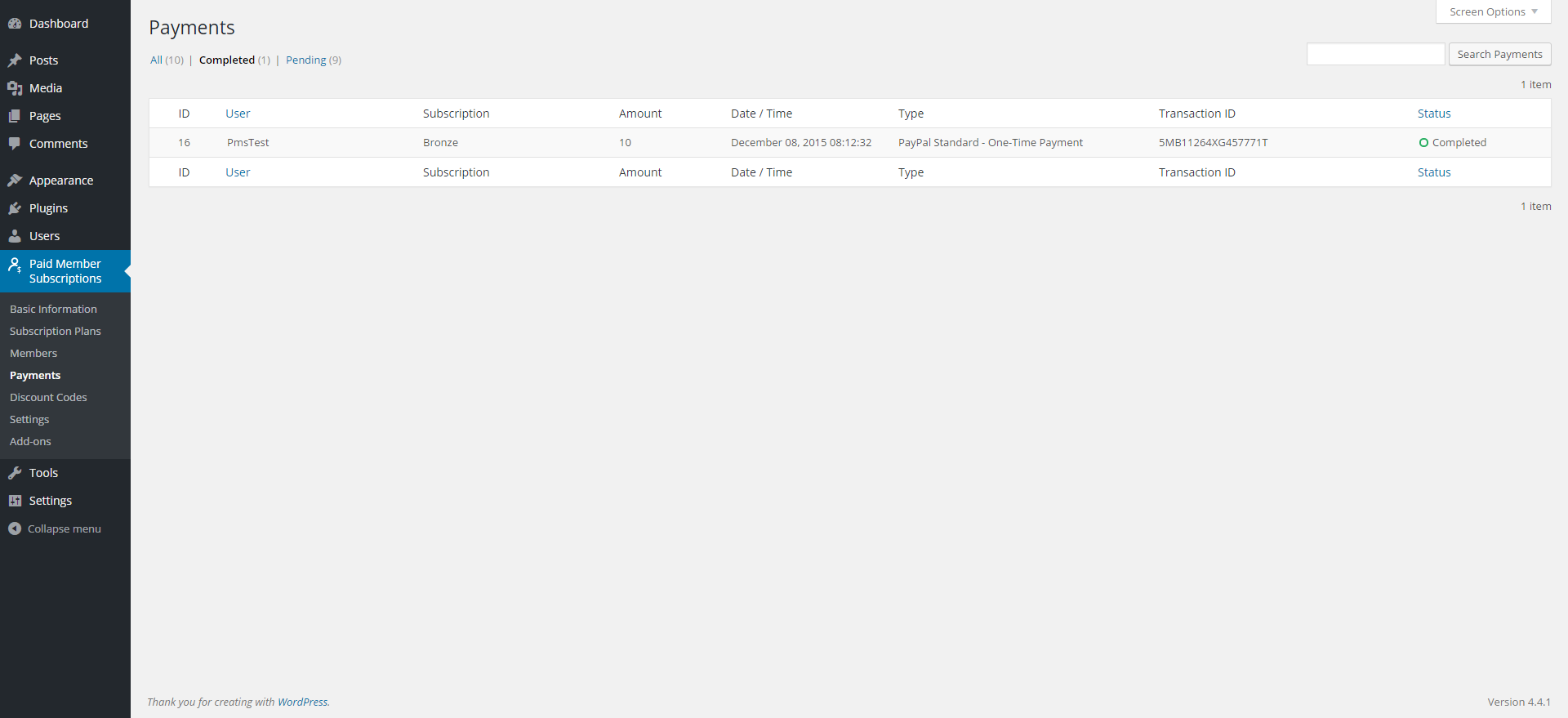 Activate IPN in PayPal
PayPal Standard
If the payments have the Status of Pending there is a possibility that PayPal did not send the needed IPN. As mentioned above, the IPN is needed to complete the payment.
According to
PayPal's Announcement
, Instant Payment Notification (IPN) has been updated to
https
for added security. Because IPN is used for all PayPal payments, you will need to ensure that
HTTPS
is used when posting the message back to PayPal for verification. HTTP postbacks will no longer be supported.
Action by you: An SSL certificate is required by 19 January 2016 for Sandbox testing and by 30 September 2016 for all PayPal transactions. See below for how to add a SSL certificate.
How to activate IPN for PayPal Standard
Log into your PayPal account -> Click Profile -> Go to Profile and settings -> My selling tools -> Click "Update" in the Instant Payment Notifications section -> Turn On IPN and set your listener's URL.

The Notification URL should contain:
https://www.yourdomain.com/
and
?pay_gate_listener=paypal_ipn
URL
https://www.yourdomain.com/?pay_gate_listener=paypal_ipn
Also check "Receive IPN messages (Enabled)" then Save changes.
Adding an SSL certificate
An SSL certificate is used to establish a secure encrypted connection (HTTPS). PayPal IPN has been/will be updated to https for added security, therefor you'll need to install an SSL certificate on your membership site for accepting payments via PayPal Standard.
You can obtain security certificates for free instead of paying for traditional SSL certificates (which cost ~ 80$+/year) and install them easier using Let's Encrypt. It is a free, automated and open certificate authority that issues domain-validated certificates.
Up until now, the only hosting company we found that offers the ability to install Let's Encrypt certificates in just a couple of clicks directly from the cPanel of your hosting account is Site Ground. Here's a quick tutorial on how to achieve that.