By default, Paid Member Subscriptions comes with PayPal Standard built in. This add-on allows you to add both PayPal Payments Pro and PayPal Express Checkout payment gateways to your membership site.
Using PayPal Payments Pro you can accept credit card payments directly on your website (at the moment PayPal Pro is only available in the US, UK and Canada). Users will be able to pay without leaving your site.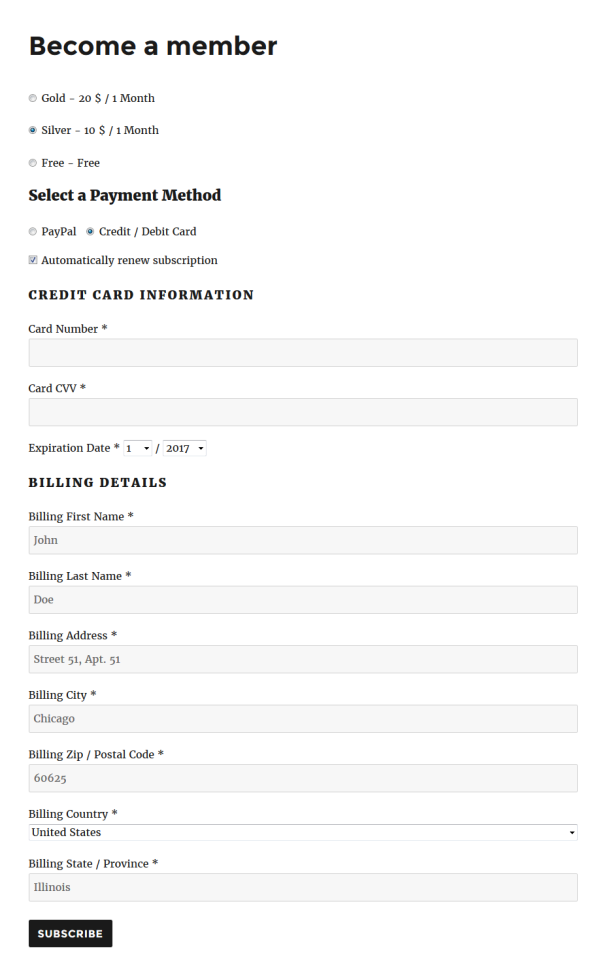 PayPal Express Checkout is very similar to PayPal Standard, plus it adds a layer of extra security.
Install and activate
You can install and activate the add-on directly from the Add-ons page in Paid Member Subscriptions menu, or by uploading the zip file and activating like any other plugin.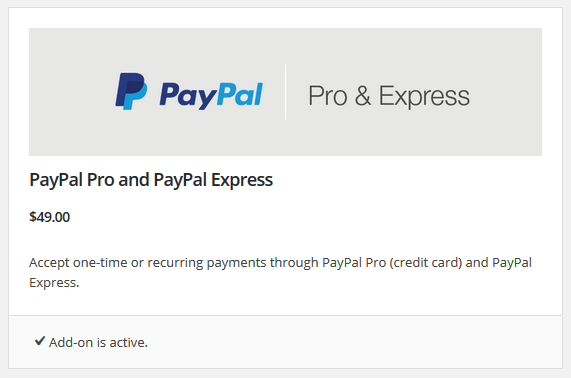 Once the add-on is activated, navigate to Settings -> Payments where you'll find both PayPal Pro and PayPal Express listed among the Active Payment Gateways. Make sure to check the payment gateways you want to use on your site.
You can also setup a default payment gateway for accepting member payments.
Entering your PayPal API credentials
Next, under PayPal Settings, enter the email address that is connected to your PayPal account.
Below you'll need to enter your API credentials for PayPal Pro & Express. These are required in order to use any of PayPal Pro or PayPal Express. For more information on how to obtain your API credentials, see this guide from PayPal.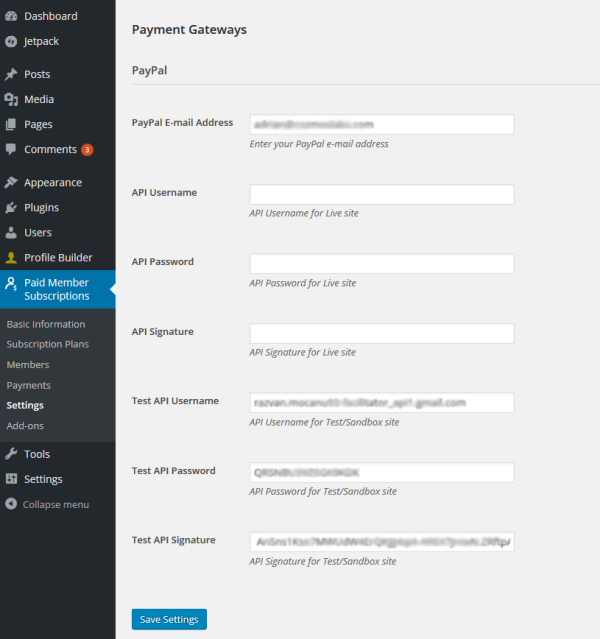 Setting up Instant Payment Notifications
Both PayPal Pro and PayPal Express require that you enable IPN notifications from your PayPal account.
For this, log into your PayPal account -> Click Profile -> Go to Profile and settings -> My selling tools -> Click "Update" in the Instant Payment Notifications section -> Turn On IPN and set your listener's URL.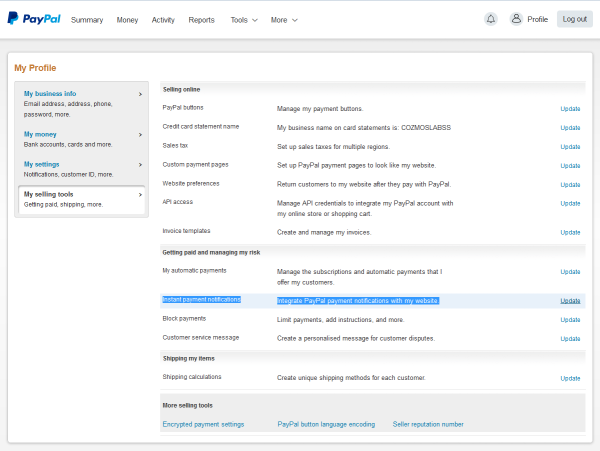 The Notification URL should be set to:
https://www.yourdomain.com/?pay_gate_listener=paypal_epipn
Note: "yoursite.com" should be replaced with your actual domain name.
Adding an SSL certificate
An SSL certificate is used to establish a secure encrypted connection. PayPal IPN has been/will be updated to https for added security in accordance with PayPal's announcement.
If you're using PayPal Pro to process credit cards or PayPal Express, you must have an SSL certificate installed on your site.
You can obtain security certificates for free instead of paying for traditional SSL certificates (which cost ~ 80$+/year) and install them much easier using Let's Encrypt. It is a free, automated and open certificate authority that issues domain-validated certificates.
Up until now, the only hosting company that offers the ability to install let's encrypt certificates in just a couple of clicks directly from the cPanel of your hosting account is Site Ground. Here's a quick tutorial on how to achieve that.
This is the by far the quickest and most cost efficient way of adding HTTPS to your membership site we found. If you're not hosted with Site Ground they even offer you a free transfer of one website per account, removing all the friction normally related to the change of hosting.