The Fixed Period Membership Add-On allows your Subscriptions to end at a specific date, no matter when a client subscribes to them.
Install the Fixed Period Membership Add-on
Fixed Period Membership is a Basic add-on, available with a Paid Member Subscriptions Hobbyist or Pro license only.
After purchasing the add-on, the .zip file will be available for download under your account page by clicking the "Add-ons Download" button.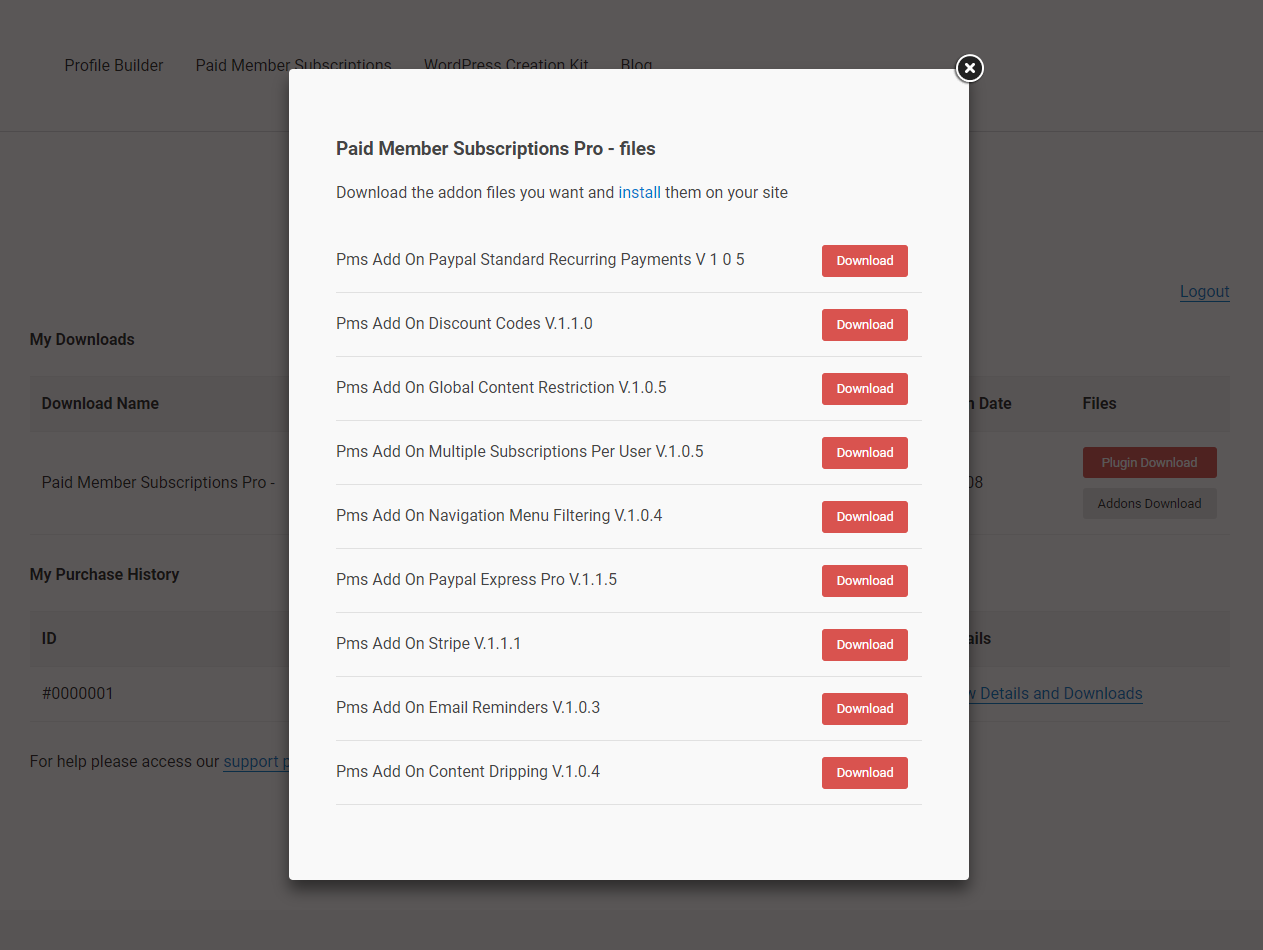 Once downloaded, you can install the add-on as a normal WordPress plugin, by uploading the .zip file in your WordPress Admin -> Plugins -> Add New -> Upload Plugin.
Alternatively, you can install the Fixed Period Membership add-on by extracting the folder found inside the archive and uploading the entire folder via FTP to your /wp-content/plugins folder found inside your WordPress install.
For Fixed Period Membership add-on to work as expected, you'll also need to have installed Paid Member Subscriptions version 1.7.0 or higher
How to use the add-on
The add-on adds in the subscription plan settings the 'Subscription Type' Dropdown with the following options:
– 'Regular': the default behavior of subscription plans
– 'Fixed Period': choose this option to transform the subscription plan in to a Fixed Period type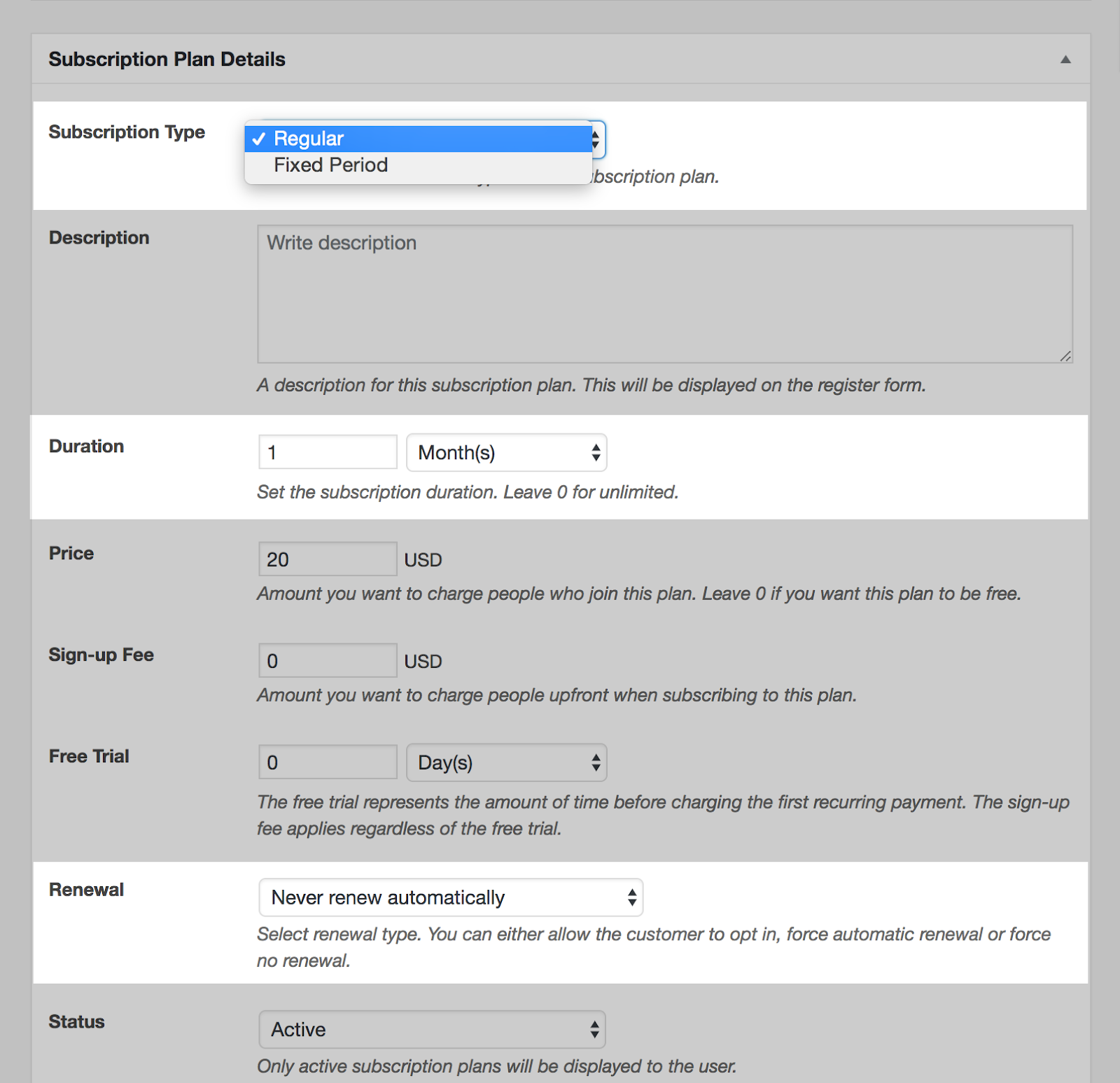 When we choose 'Fixed Period' in the Subscription Plan Details meta-box the 'Duration' and 'Renewal' options will disappear and the 'Expiration Date' option will appear instead.