Protecting content for different membership levels is an integral part of Paid Member Subscriptions.
There are two ways of protecting your posts, pages and custom post types: directly from each individual post or page or using the [pms-restrict] shortcode
Restrict individual posts and pages
Available options are:
visible for all users
visible for logged in users
visible for particular membership levels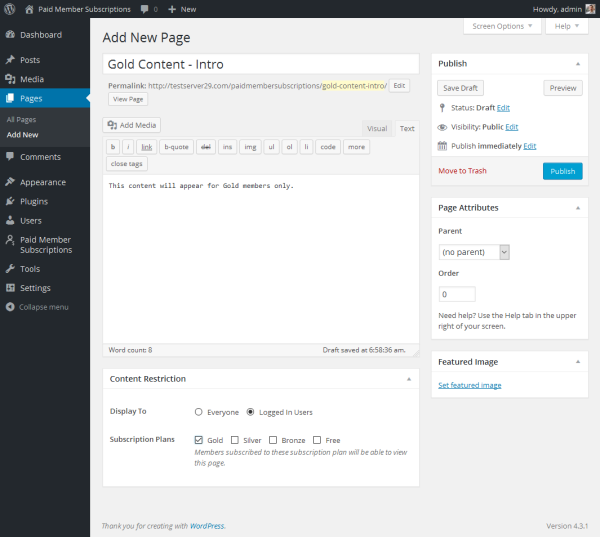 Content restrict messages
The message displayed to users who won't have access can be modified from Paid Member Subscriptions -> Settings -> Messages.
It supports shortcodes and HTML, so you can also have dynamic content, like a login form using the [pms-login] shortcode.