Stripe Payment Gateway is a Paid Member Subscriptions add-on that allows you to offer credit and debit card payments directly on your website. This way your users do not leave your website to complete the payment.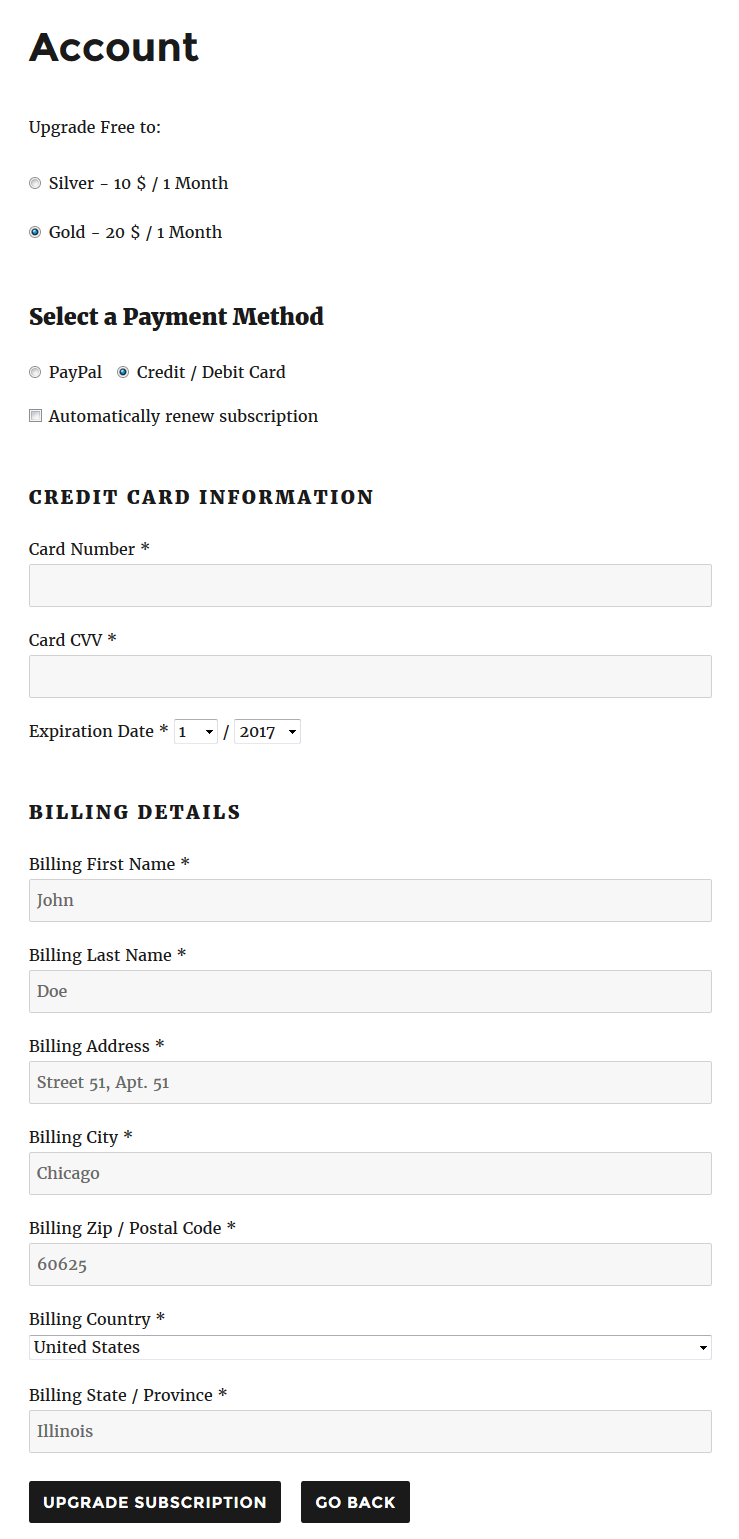 Entering your Stripe API credentials
In order to be able to make payments through Stripe you will need to add your Stripe API credentials in the Settings page of Paid Member Subscriptions, under the Payments tab, as shown in the screenshot below.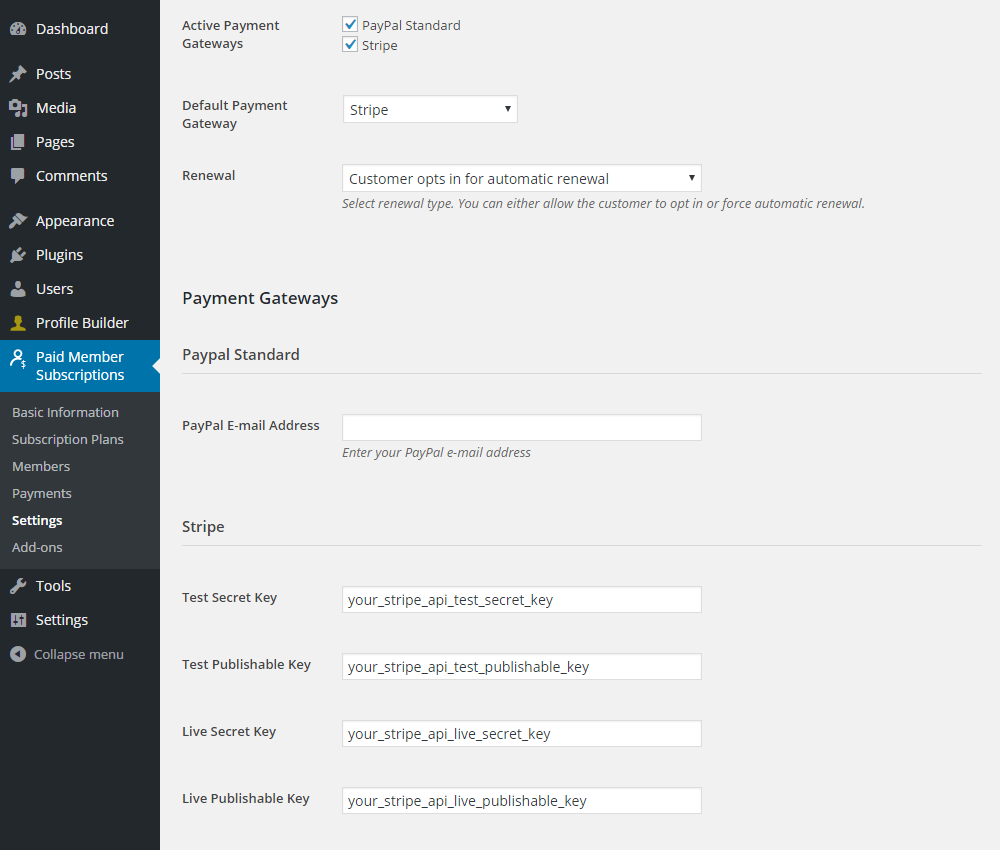 To obtain your API credentials, log into your Stripe Account, navigate to Account Settings and under the API keys tab you will find all the keys for the test and live accounts.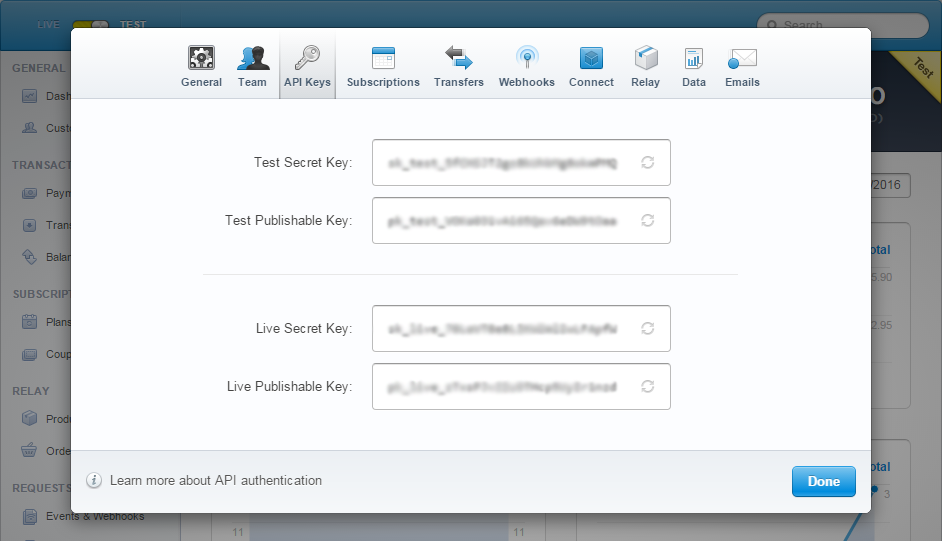 Setting up Stripe Webhooks
Stripe will communicate with your WordPress website through webhooks. Essentially when a payment is completed, Stripe sends a message to the webhook you provide. The Stripe add-on then captures this message, validates it and makes the needed changes in Paid Member Subscriptions, like completing the pending payment, activating the member's subscription and so on.
In order to add webhooks in Stripe, navigate to Account Settings and under the Webhooks tab click the Add endpoint button. The endpoint should be:
https://www.yourdomain.domain/?pay_gate_listener=stripe
Note: "yoursite.domain" should be replaced with your actual domain name.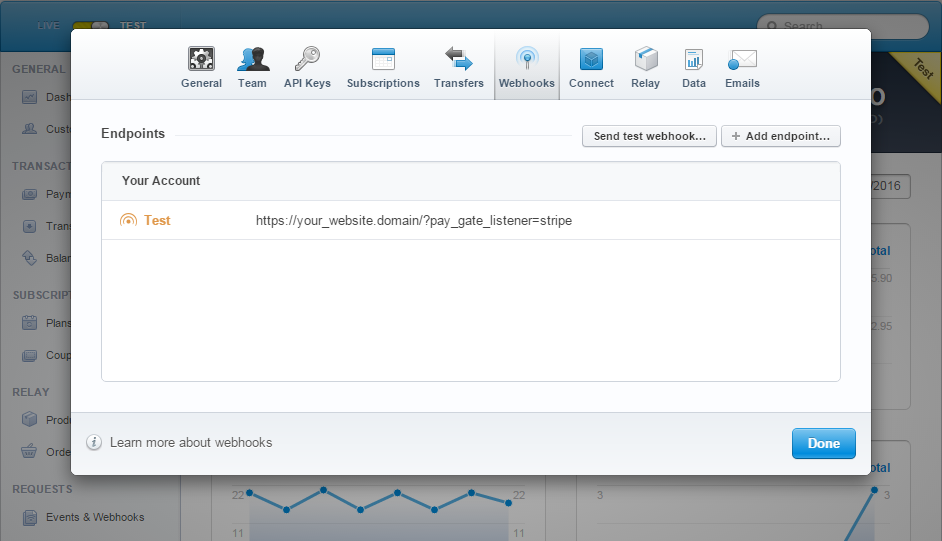 Adding an SSL certificate
An SSL certificate is used to establish a secure encrypted connection.
In order to use the Stripe Add-on you must have an SSL certificate installed on your site.
You can obtain security certificates for free instead of paying for traditional SSL certificates (which cost ~ 80$+/year) and install them much easier using Let's Encrypt. It is a free, automated and open certificate authority that issues domain-validated certificates.
Up until now, the only hosting company that offers the ability to install let's encrypt certificates in just a couple of clicks directly from the cPanel of your hosting account is Site Ground. Here's a quick tutorial on how to achieve that.
This is the by far the quickest and most cost efficient way of adding HTTPS to your membership site we found. If you're not hosted with Site Ground they even offer you a free transfer of one website per account, removing all the friction normally related to the change of hosting.