Paid Member Subscriptions offers an integration with the popular Mailchimp for WordPress that lets you display a checkbox in the Registration form which members can use in order to be subscribed to a Mailchimp list of your choice.
This is not a solution for paid newsletters. If the payment does not go through, or if the subscription expires, the user will still remain subscribed to the MailChimp list. This is simply for subscribing users to the MC list upon registration.
Integration Settings
Enable the functionality
To enable the functionality navigate to the MC4WP -> Integrations -> Paid Member Subscriptions page and switch the Enabled radio button to Yes.
Customize checkbox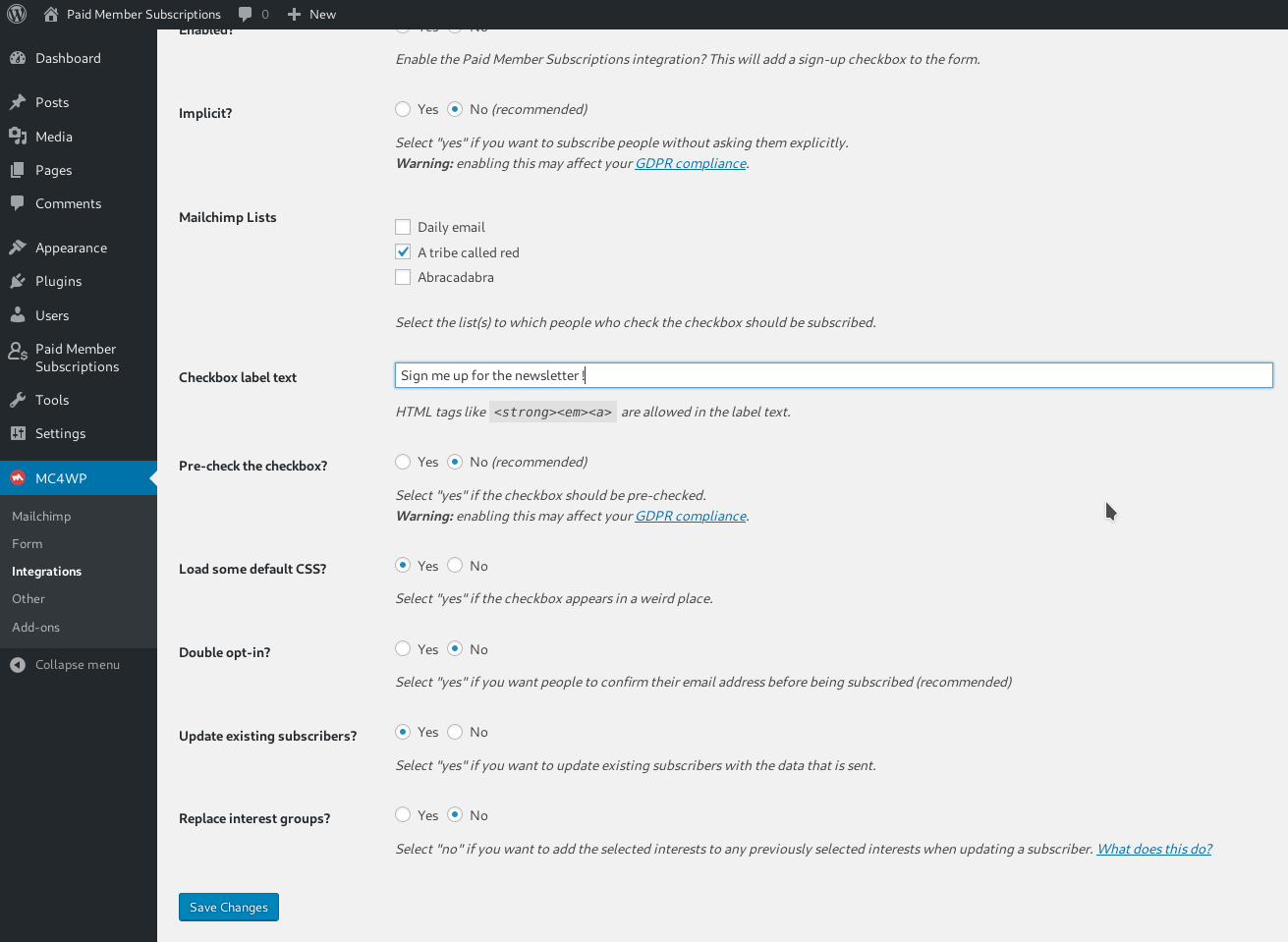 The checkbox can be customized from the same page. You can select which list the user should be subscribed to and the label that is displayed to the user.
Some more options like double opt in or pre-selecting the checkbox are also available.
More information about how Mailchimp for WordPress works can be found in their knowledge base.
Merge fields
Besides the email address that is synced automatically with Mailchimp, you can sync the first and last name fields as well.
In order to do this, go to your Mailchimp account, select the list you're looking to sync with, then open the Form Builder and add a Text field with one of the following meta name:
After making this change, go to your Dashboard -> MC4WP -> Mailchimp and renew your lists.