On the Payment settings page you can setup:
Currency
Capability to enable test mode. By checking this options you will be able to use Paid Member Subscriptions with test accounts from your payment processors. If using Paypal Standard, you'll need to have a Paypal Sandbox account
Gateway settings. By default Paid Member Subscriptions comes with support for Paypal Standard only.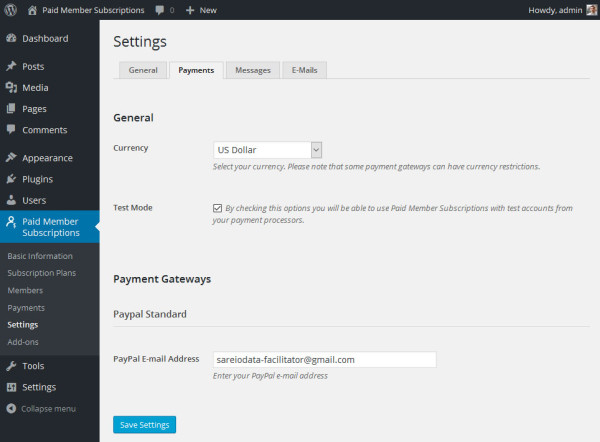 Note
: According to
PayPal's Announcement
, Instant Payment Notification (IPN) has been/will be updated to
https
for added security. Because IPN is used for all PayPal payments, you will need to ensure that HTTPS is used when posting the message back to PayPal for verification. HTTP postbacks will no longer be supported.
Action by you: An SSL certificate is required by 19 January 2016 for Sandbox testing and by 30 September 2016 for all PayPal transactions.