GDPR

How to make your Paid Member Subscriptions forms GDPR compliant
Others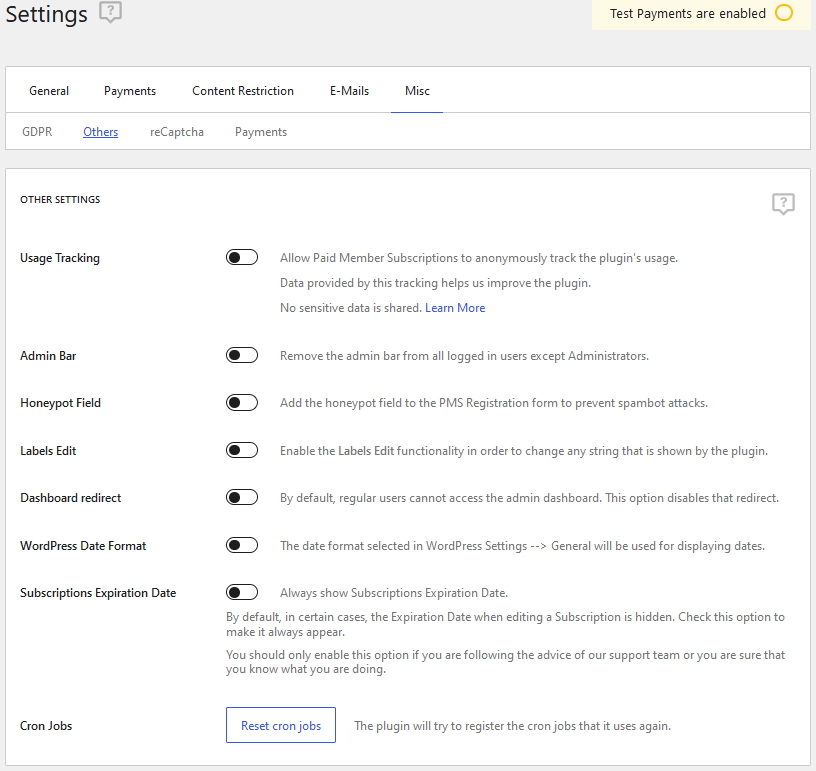 Hide admin bar
By checking this option, the admin bar will be removed from all logged in users except Administrators.
Cron Jobs
This option allows you to reset the cron jobs that are being used on your website. It can be useful in case a subscription auto-renewal fails, for example. Sometimes, the cron can be the cause of these kinds of issues, so resetting them will fix it. You can read more about Cron-Jobs on this page.
Honeypot Field
This is a hidden field that is meant to reduce the spam registrations on your website. By enabling this, a hidden field will be added to your registration form. Since it is hidden, only a bot could fill it. At the moment this happens, the registration process will be forbidden.
Labels Edit
This option will enable the Labels Edit Add-on.
Dashboard redirect
By default, regular users cannot access the admin dashboard. This option disables that redirect.
WordPress Date Format
By enabling this option, all the dates displayed in Paid Member Subscriptions will have the date format selected in WordPress Settings -> General -> Date Format.
Scripts
By enabling this option, the plugin will load its scripts and styles only on the pages that you select, helping speed up your website in general.

After the option is enabled, you are required to select every page that contains a Paid Member Subscriptions shortcode in order for everything to work correctly.

If you are using the Stripe add-on, this option will also make sure that the Stripe JS library is only loaded on the selected pages.
reCAPTCHA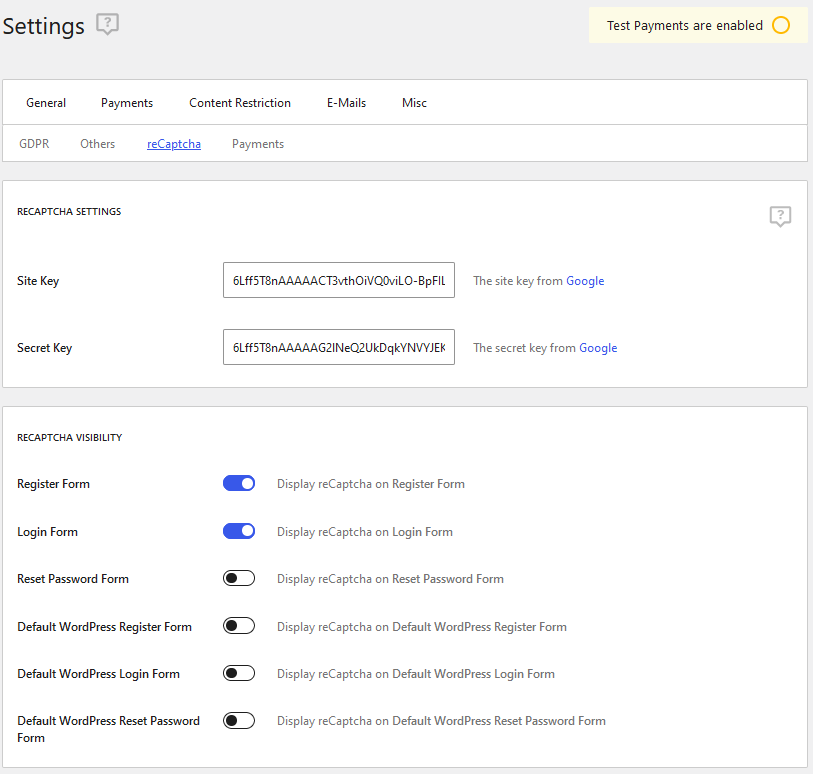 How to configure and enable reCAPTCHA.
Payments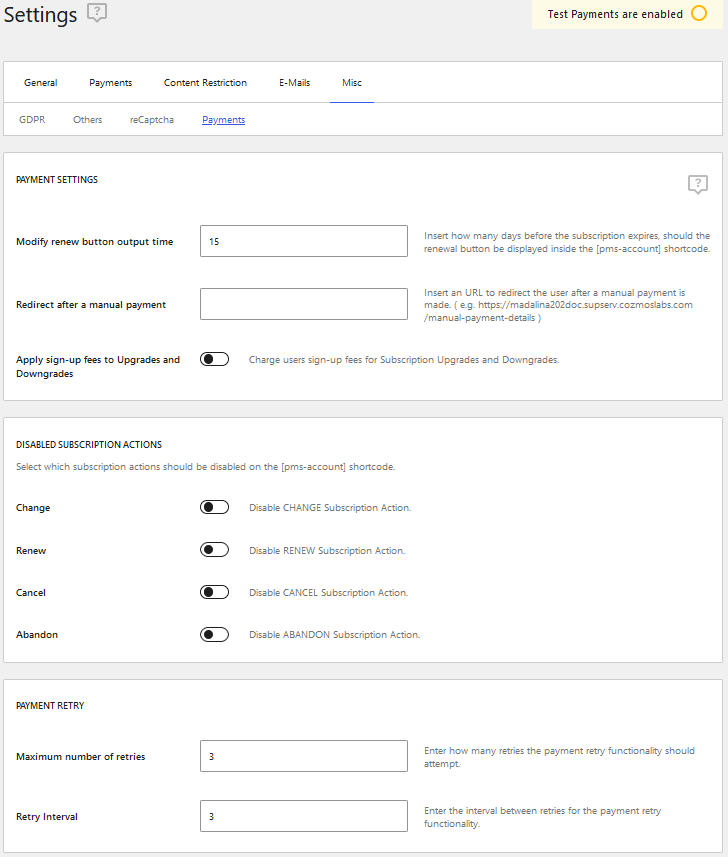 By default, we show the Renew button inside the [pms-account] shortcode 15 days before a users subscription is due to expire. With this option, you can make it show sooner or later.
Redirect after a manual payment
This will redirect the user to a page with payment information in case he selects the Manual/Offline payment gateway. You have to enter the full URL of the page, to which you want to redirect the users.
Apply sign-up fees to Upgrades and Downgrades
By default, a user will not be charged when you have a subscription plan with a sign-up fee if he is already subscribed to a subscription and he upgrades/downgrades the subscription plan. With this option, the user will be charged a sign-up fee when he upgrades/downgrades his subscription plan.