The Reports page from Paid Member Subscription plugin, allows you to easily keep track of your member payments and earnings for your membership site.
This page has three sections:
Filters – a function that allows you to filter your data by the Current Month or another month of the year
Charts – on this part of the reports, you will see data about estimated monthly and total earnings and payments
Summary – enables you to see the total number of earnings and payments for a selected period of time
The green is for Earnings and the Orange one for Payments.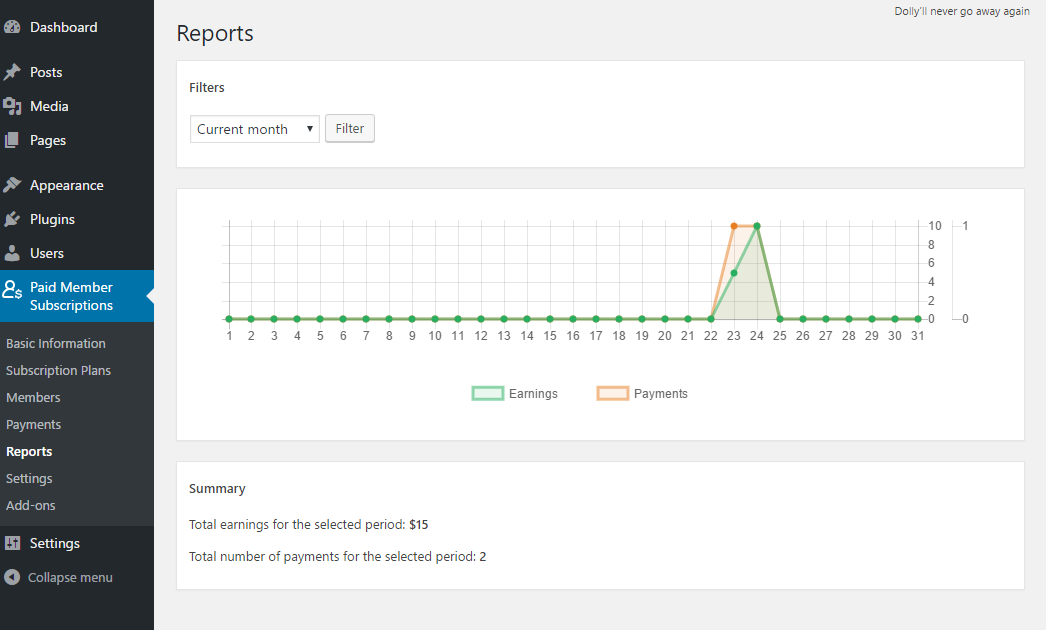 This is how Reports page looks like. If you have completed payments, made in the selected period of time, the values will be represented in the graph and also in the reports summary.