Overview
With Multi-Step Forms Add-On you can easily transform Registration and Edit-Profile forms into multi-page forms on your website.
NOTE: Requires Profile Builder 2.5.1 or above.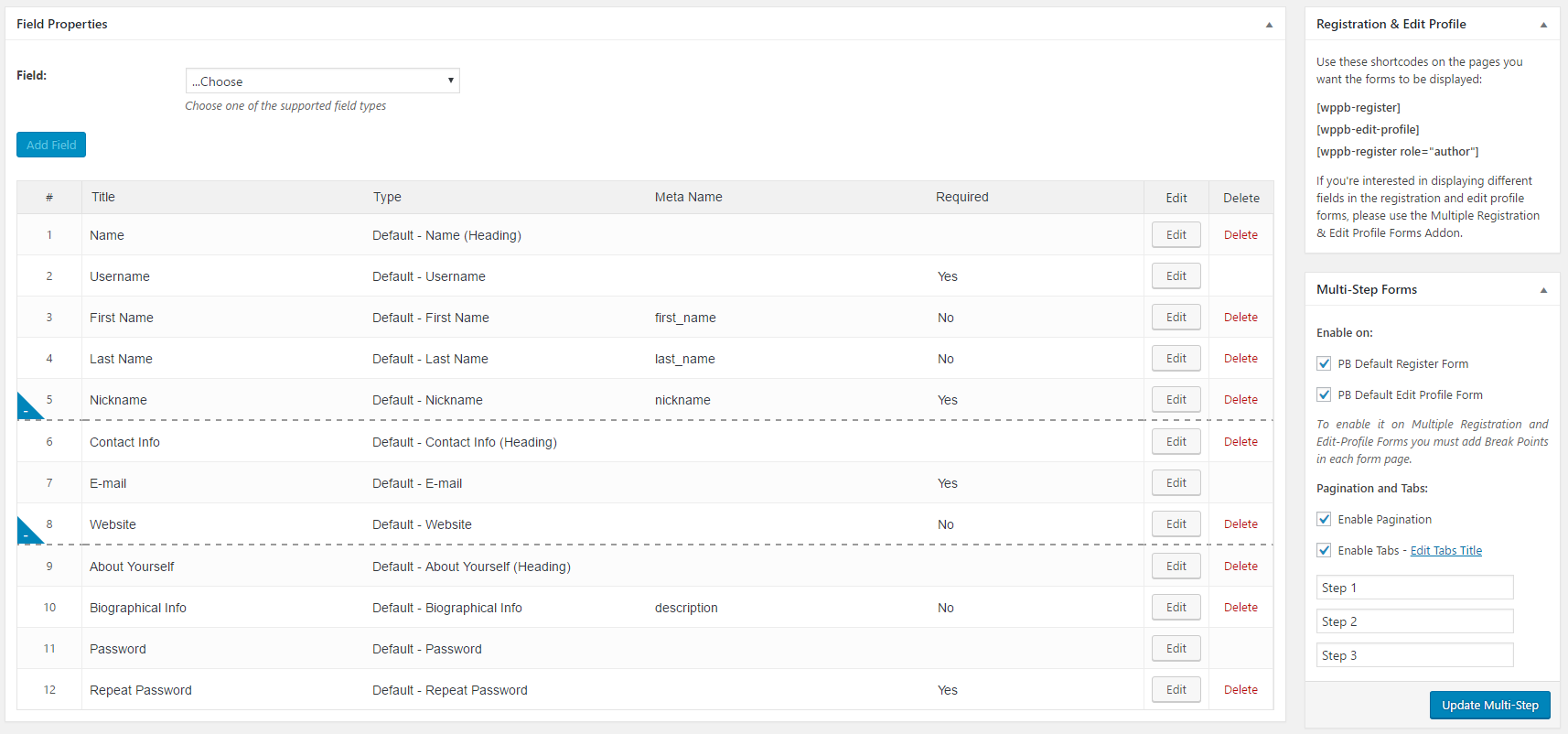 Download and install
In order to download this plugin, you will need to go to your Cozmoslabs Account, login with the credentials used to purchase Profile Builder Pro or Hobbyist and then you will see your available downloads. From there, if you click on the Addons Download button you will be able to download Multi-Step Forms.

After downloading, unzip the downloaded file and copy the contents in the wp-content/plugins directory or just use the Upload Plugin functionality from your Dashboard -> Plugins -> Add New.
Now head over to the Plugins section of the Dashboard and activate the add-on.
Features
Transform Profile Builder Registration and Edit-Profile Forms into multi-page forms
Choose to enable it only on specific forms
Add Tabs or/and Pagination to your multi-page forms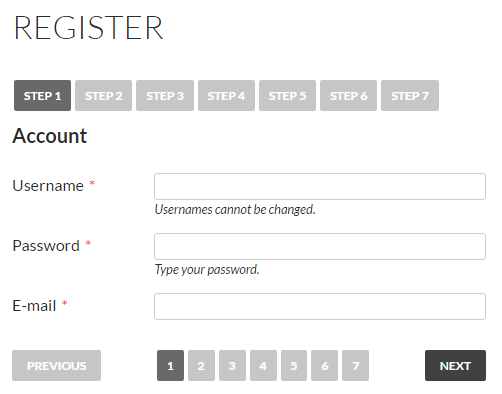 How To
Go to Manage Fields (for default registration and edit-profile forms) or Multiple Registration / Edit-Profile Forms
Add Break Points (hover over the fields)
Check Multi-Step Forms meta-box for Pagination / Tabs and custom tabs title