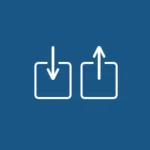 Import Export Add-On will help you to export all Profile Builder Settings data to a .json file. You can then use this file as a back-up or you can import this data on another instance of Profile Builder.
Activate the Import Export Add-On
This addon is included in the Profile Builder plugin. To activate the Import Export PB Settings Add-on navigate to the Add-ons page, locate it under the Free Add-ons section and click Activate.

The Import Export Settings add-on is included in all versions of Profile Builder starting with version 3.3.4.
Import tab
The import tab allows us to choose an exported Profile Builder file (in .json format) and import it to database.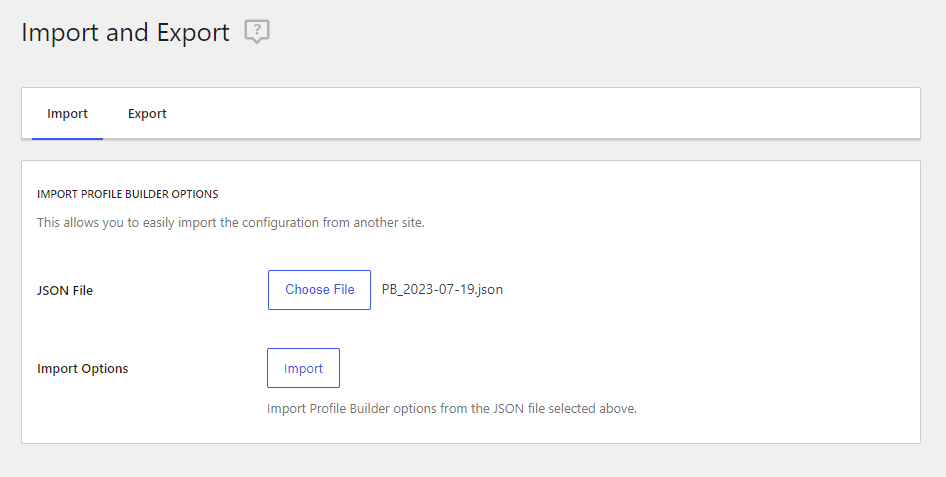 This will overwrite the old settings from the database with imported ones.
Choose File – Allows us to choose the .json file to import
Import – Will import the settings from the file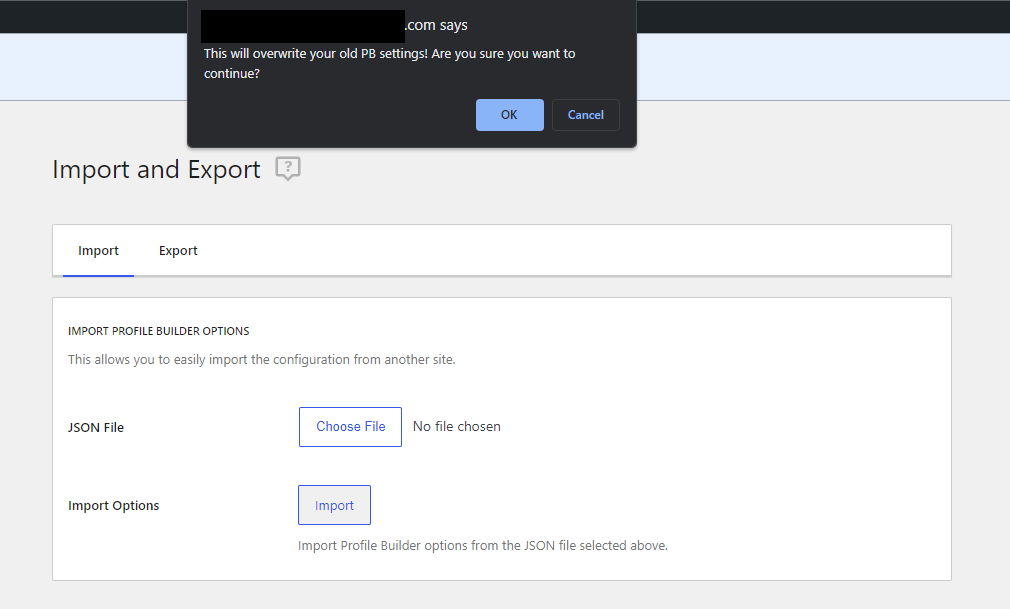 There is a popup window to check if we are sure to overwrite the old settings of Profile Builder. Import will overwrite only settings that are in the exported .json file. If you change an option after you export, that option will be imported back once you import the file.
Export tab
The export tab allows us to export Profile Builder settings from the database (in .json format).

Export – Will export the settings to a .json file and will save it to our computer