Skip to content
Profile Builder
Features
All the user management tools you need to create flexible registration forms, beautiful user profiles and so much more.
Professionally Designed Login and Registration Forms
Front-end login and registration forms with a polished and modern aesthetic to provide an exceptional user experience.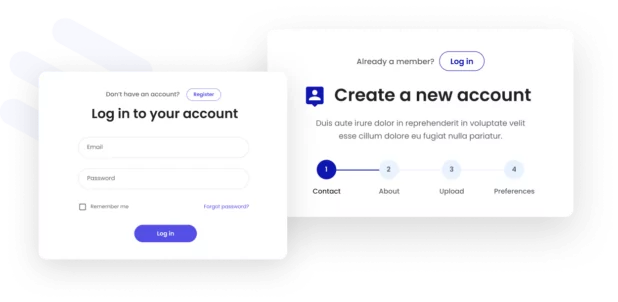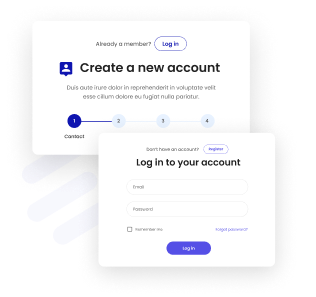 Pre-Designed Form Templates
You don't need a design degree in order to create beautiful login and registration forms for your WordPress site. Simply pick your favorite template that matches your site's style and display your forms on the front end in the most aesthetically pleasing way.
Custom Form Fields
Fully customize your user forms (login, registration, profile editing, and password reset) and create as many custom fields as you'd like. Add conditional logic, repeater fields, and much more, then easily rearrange your fields using drag & drop.
Editing Blocks & Shortcodes
Quickly add your forms wherever you want on your site using dedicated easy-to-use Gutenberg blocks. Alternatively, you can also add login, registration, edit profile, and password reset forms to your front-end using shortcodes.
Multi-Step Forms
Create beautiful multi-step or multi-page registration and edit profile forms so that they're easier to follow and fill out by your website users. Easily group your fields into different sections and make them easily digestible.
Custom Redirects
Redirect your visitors straight to specific pages once they sign-up, log in, log out, or when they try to access the WordPress dashboard or password recovery page. Make it easier for them to get where you want them to be.
Social Login
Spare your visitors from having to deal with extra passwords to remember and instead let them quickly log into your website using their Google, Facebook, Twitter, or LinkedIn accounts for extra ease of use.
Get Started with Profile Builder
Modern and Elegant User Profiles, Listings, and Directories
Beautiful templates for your user profiles, user listings, and member directories. All pre-built and designed to stand out.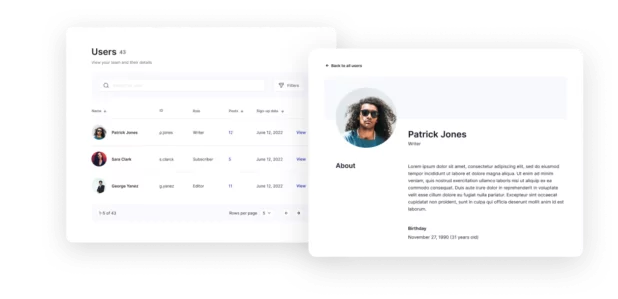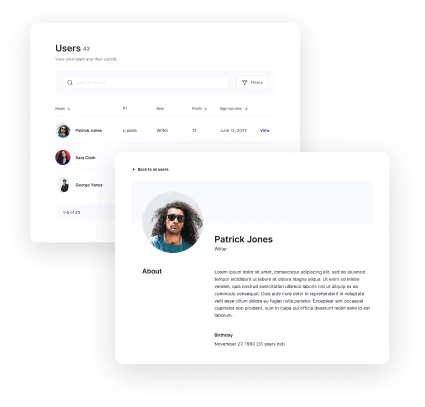 Front-End User Listings
Create a dedicated members area and display all of your members on the front-end of your site, allowing your users to get to know each other and interact. Alternatively, you can create a place for your customers to list their businesses in exchange for a fee.
User Listing Templates
Take advantage of the prebuilt user listing template designs to showcase your users on the front end in a professional-looking way. This means beautiful designs that match your website's style with no headaches or technical & design skills.
User Role Editor
Take full control of all your user roles and manage everything user-related from one place. Edit the default WordPress user roles by adding or removing custom capabilities, or even create brand-new roles from scratch.
Add Users on Map
Display a front-end map with all your members, giving them the option to add themselves upon registration or from their profile. Users will be able to search for other users, filtering them based on various information.
Multiple Edit Profile & Registration Forms
You may want to gather different information from different types of users. That's why having multiple edit profile & registration forms helps you customize your forms with different specific fields for each type of user role.
WooCommerce Integration
Synchronize Profile Builder with the WooCommerce plugin and integrate the standard Shipping and Billing fields into your Profile Builder forms, and even use these forms on your default WooCommerce checkout page.
Get Started with Profile Builder
Lock Your WooCommerce Shop and Content for Members Only
Restrict access to certain pages, products, or exclusive content. Easily manage private content and control user access.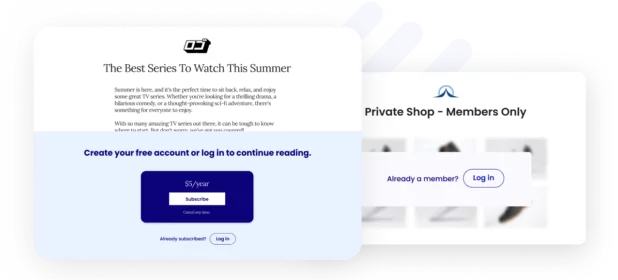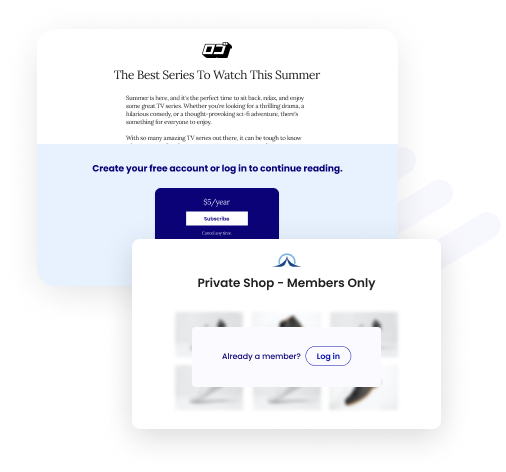 Content Restriction
Hide specific pages, posts, post types, sections, or individual pieces of content based on custom user roles or logged-in status. Use redirects or custom messages to keep unapproved users out of your restricted areas.
Private WooCommerce Stores
Restrict parts of your WooCommerce store and make them accessible to your logged-in or paying members only. Alternatively, you can restrict your entire site, creating a fully-fledged private store.
Private WooCommerce Products
Create premium WooCommerce products that can be seen or purchased by members only. Choose who can view or buy these private products based on the user role or logged-in status of your customers.
Get Started with Profile Builder
I absolutely love this plugin. It makes so many things easier. I wish I had found it a few years ago. It is a site admin or site owner's dream in terms of making various site functions more attractive, easier to use, and easier to manage, including:

1. Custom registration, password reset, edit profile, and login forms.
2. Content restriction and user role editing.
3. Custom redirects.

The support is also very friendly and responsive. 🙂

@verysiberian
on Profile Builder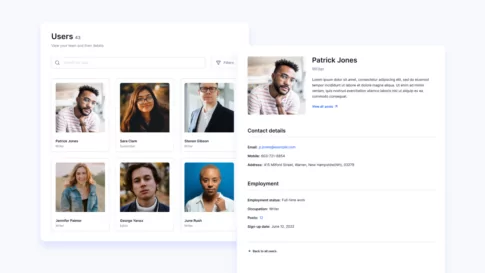 Exceptional Support and Built-In Translations
Whether you need help setting up the plugin, fixing a problem, or finding a translation, we're here for you.
Reliable Expert Support
Get premium support from a competent team that's always ready to take their time and offer you a hand.
Translated into 17 Languages
The plugin is prepped and ready to go even if you plan to use it on a non-English or multilingual website.
Say goodbye to WordPress' tedious user registration forms and boring user profiles today.