Passwordless Login is a modern way of logging into your WordPress site without the use of a password.
Instead of asking users for a password when they try to log in to your website, we simply ask them for their username or email.
The plugin creates a temporary authorization token and saves it into an usermeta entry which is valid for 10 minutes. It then sends the user an email with a link which contains the token.
When the user clicks on the link, he gets sent to your website where the access token is verified and if it is valid, it will create the log in WordPress Cookie, successfully authenticating the user.
Install the Passwordless Login Add-on
The Passwordless Login plugin can be downloaded from the WordPress repository.
In order to install it, you can extract the .zip archive and place it in your wp-contents/plugins directory or go to your Dashboard -> Plugins -> Add New and upload the downloaded archive.
Creating a Passwordless Login login page
In order to create a page from which your users can login using the Passwordless Login plugin, you will need to add the [passwordless-login] shortcode to it.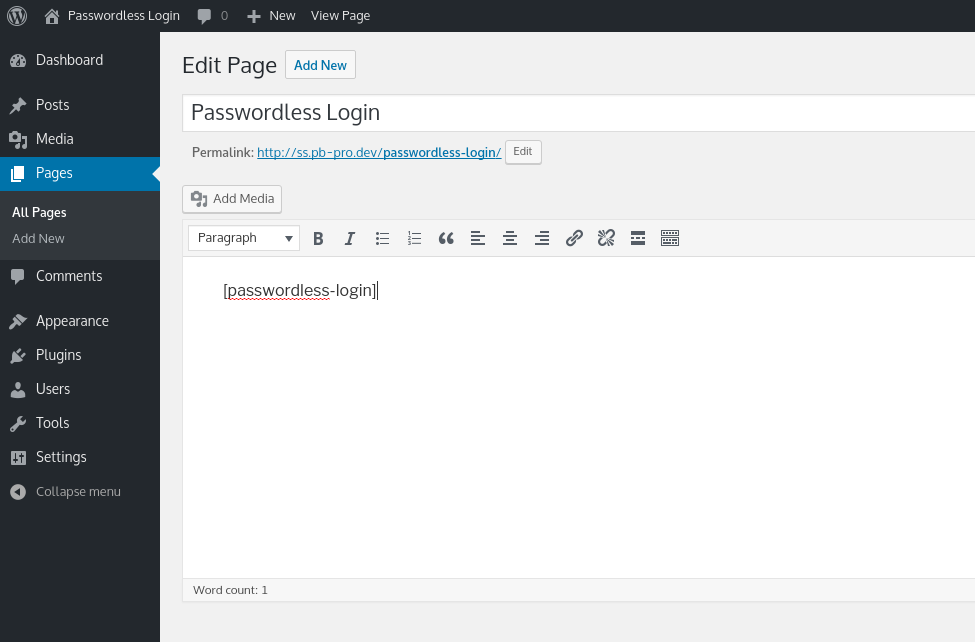 This shortcode can also be added as a widget in the sidebar by going to Appearance -> Widgets and adding the shortcode inside the Content Box of a Text Widget.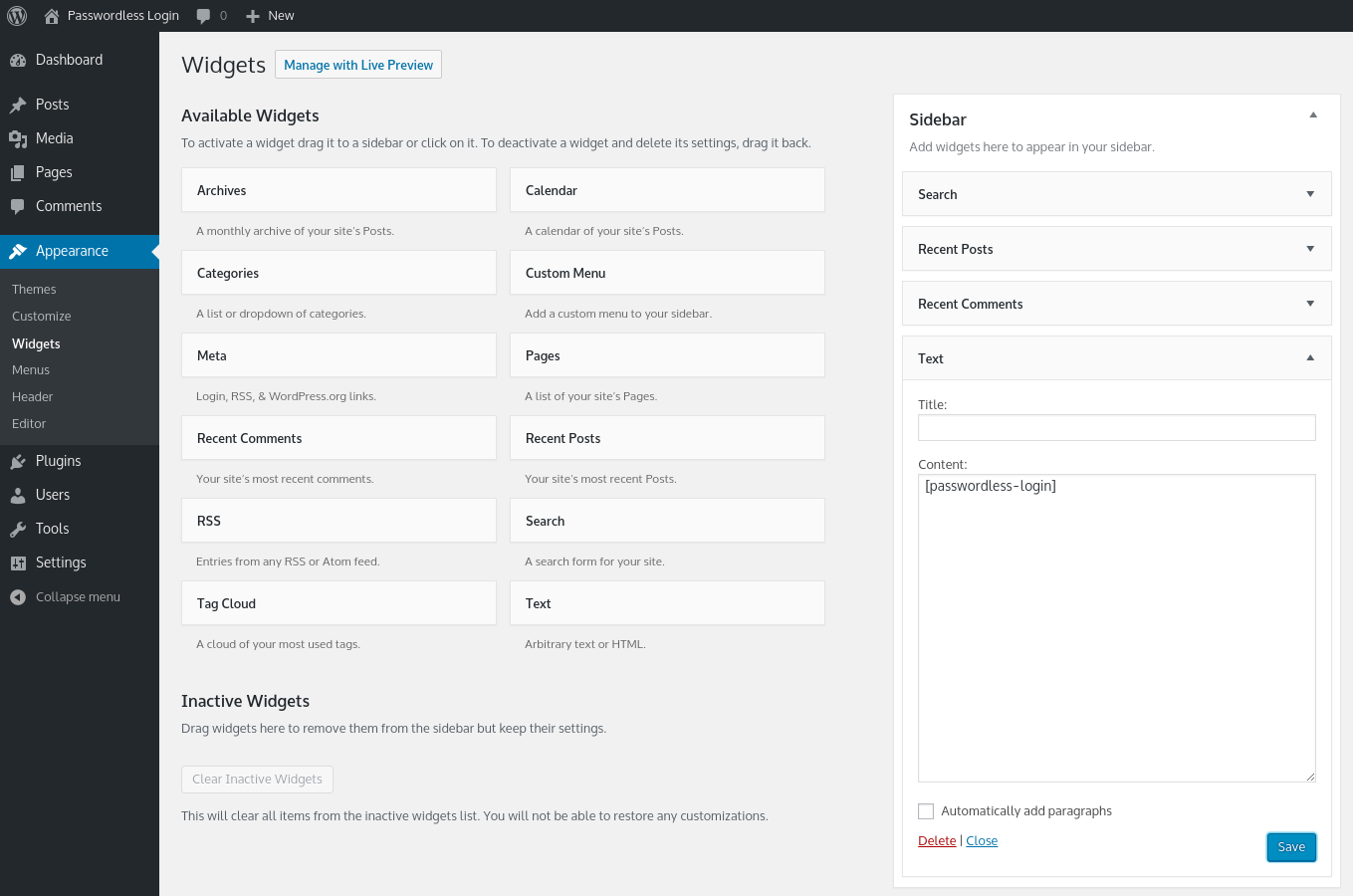 This is the result: