This Default Field Type is available in Profile Builder 2.0 free version.
You can use the Default – Nickname field type to let your users add their Nickname. Inside the field options, you can set the field title, description and default value. Also, you can set it to be Required or not.
The Nickname can be used as the display name.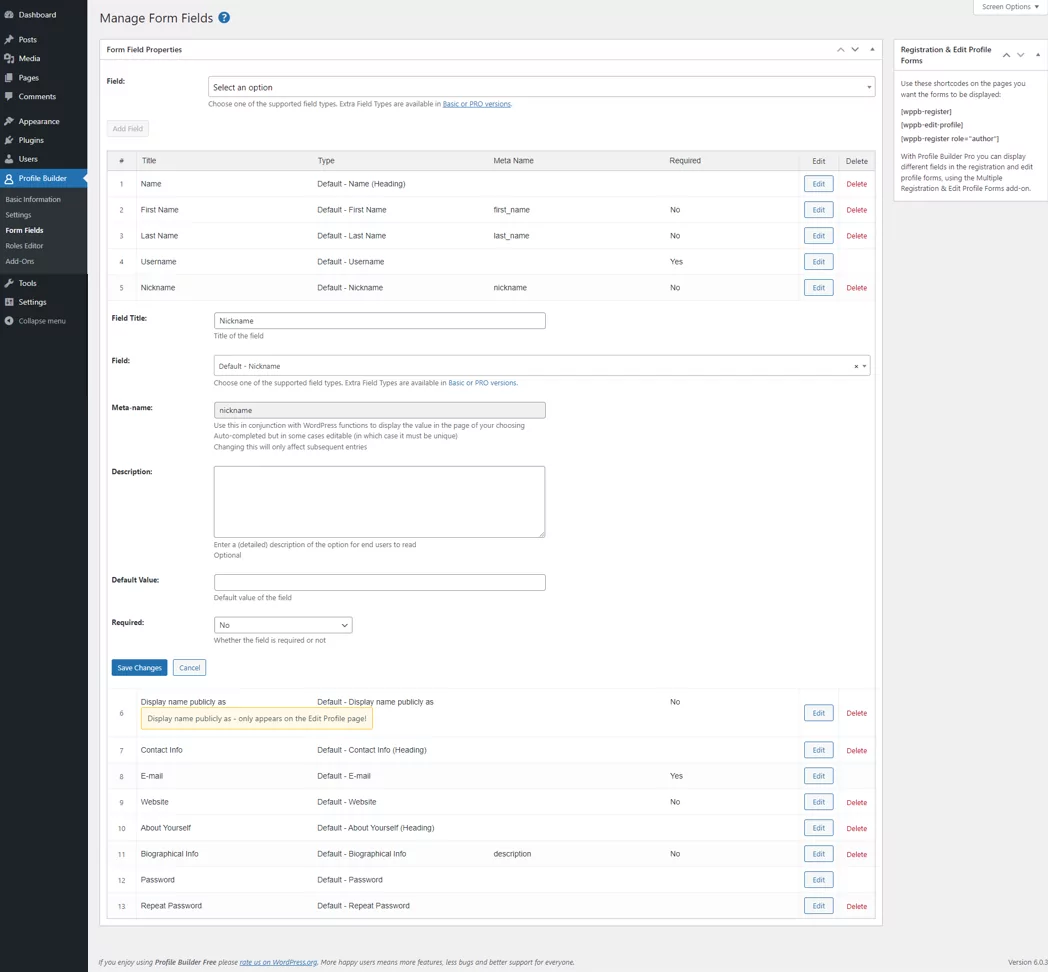 This is how the Default – Nickname field we created above looks like in the front-end.