This Extra Field Type is available in Profile Builder 2.0, Hobbyist or Pro.
You can use this extra field type to protect against spam user registrations.
You can specify the field title, description, site key, secret key and where to display the reCAPTCHA. You can display the reCAPTCHA on PB's forms and also on WP's default forms.
This field is required by default.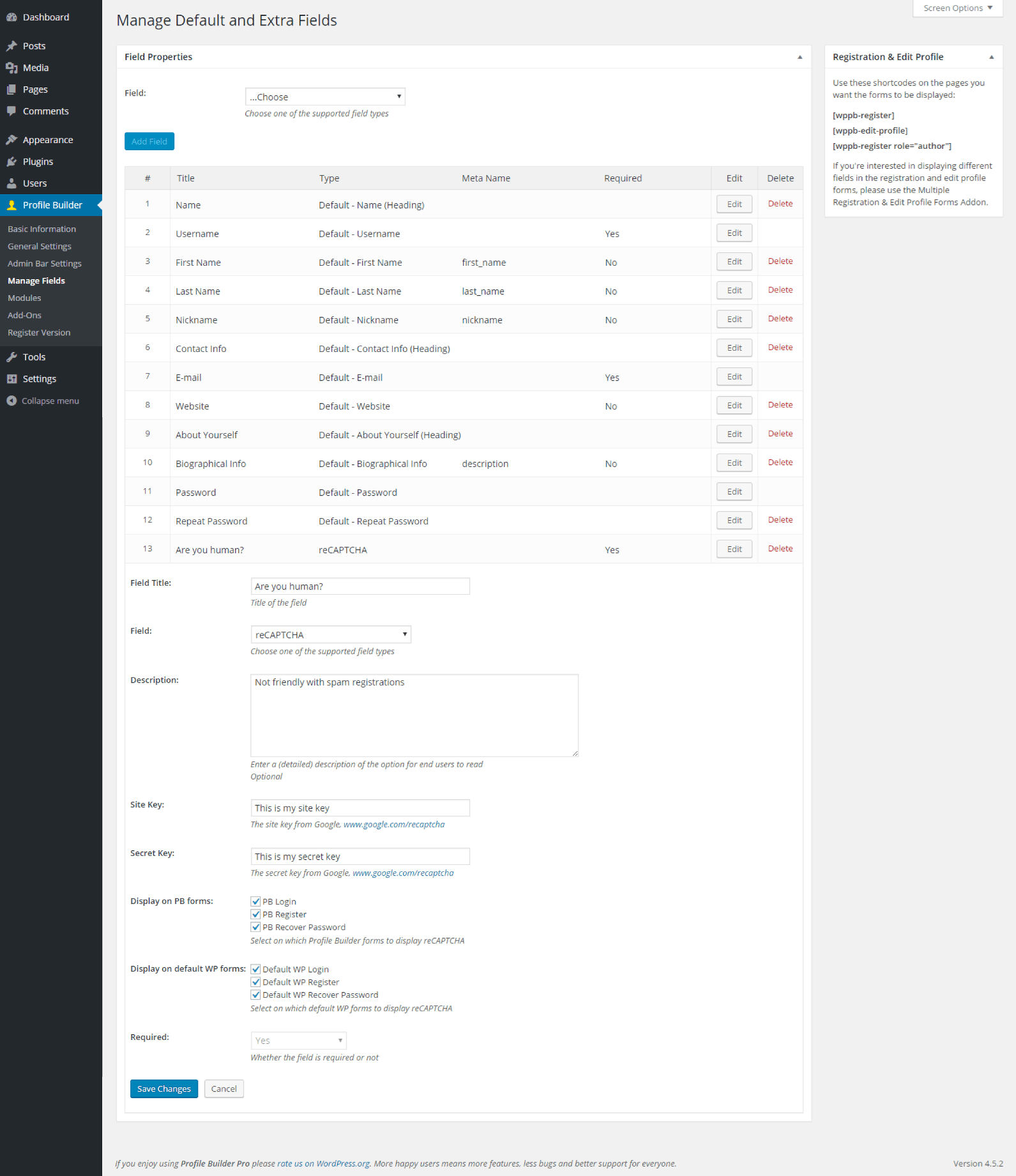 This is how it looks like in the front-end.