This Extra Field Type is available in Profile Builder Hobbyist or Pro.
You can use this extra field type to break the front-end forms into sections.
The Heading field allows you to set a title and a description.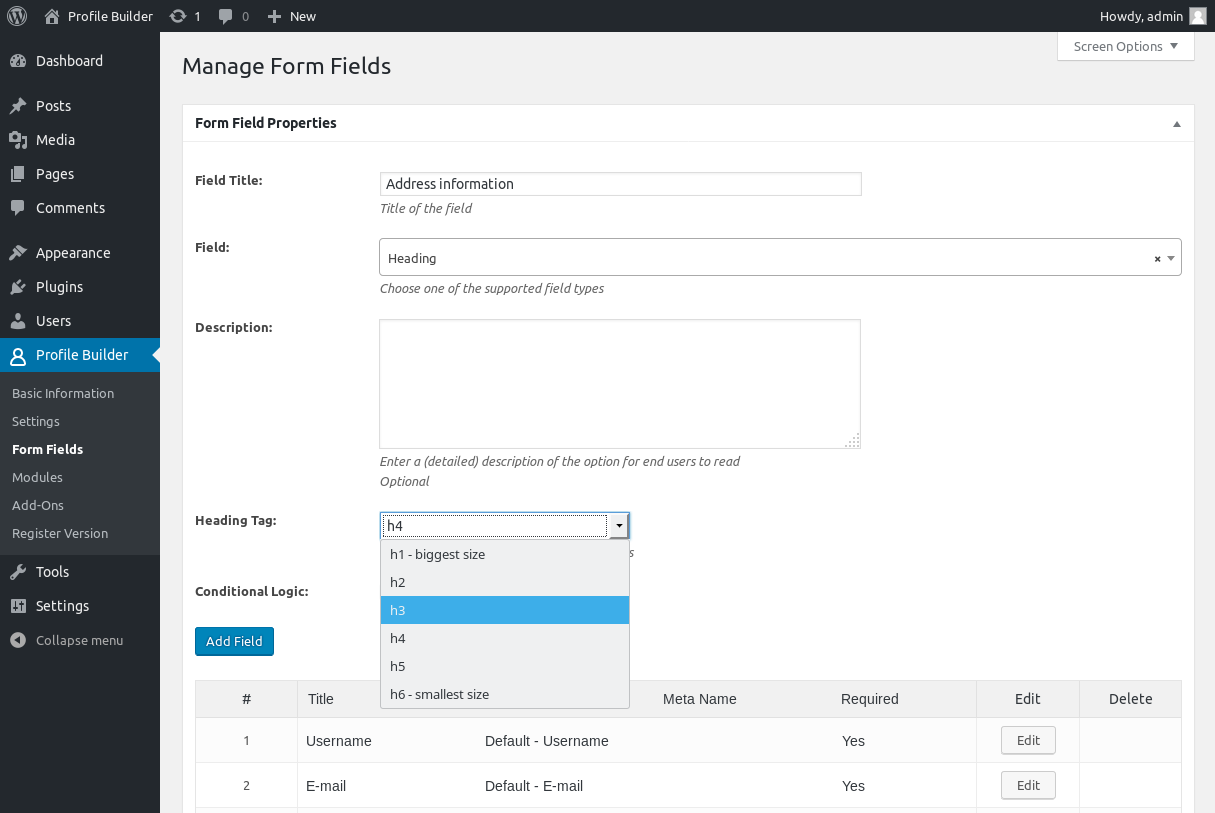 This is how the Heading we created above looks like in the front-end.