This Default Field Type is available in Profile Builder 2.0 free version.
You can use the Default – Repeat Password field type to let your users check if they typed correctly the password in the Default – Password field. Inside the field options, you can set the field title and description. Also, you can set it to be Required or not.
Passwords are hashed when saved in the database so they cannot be retrieved.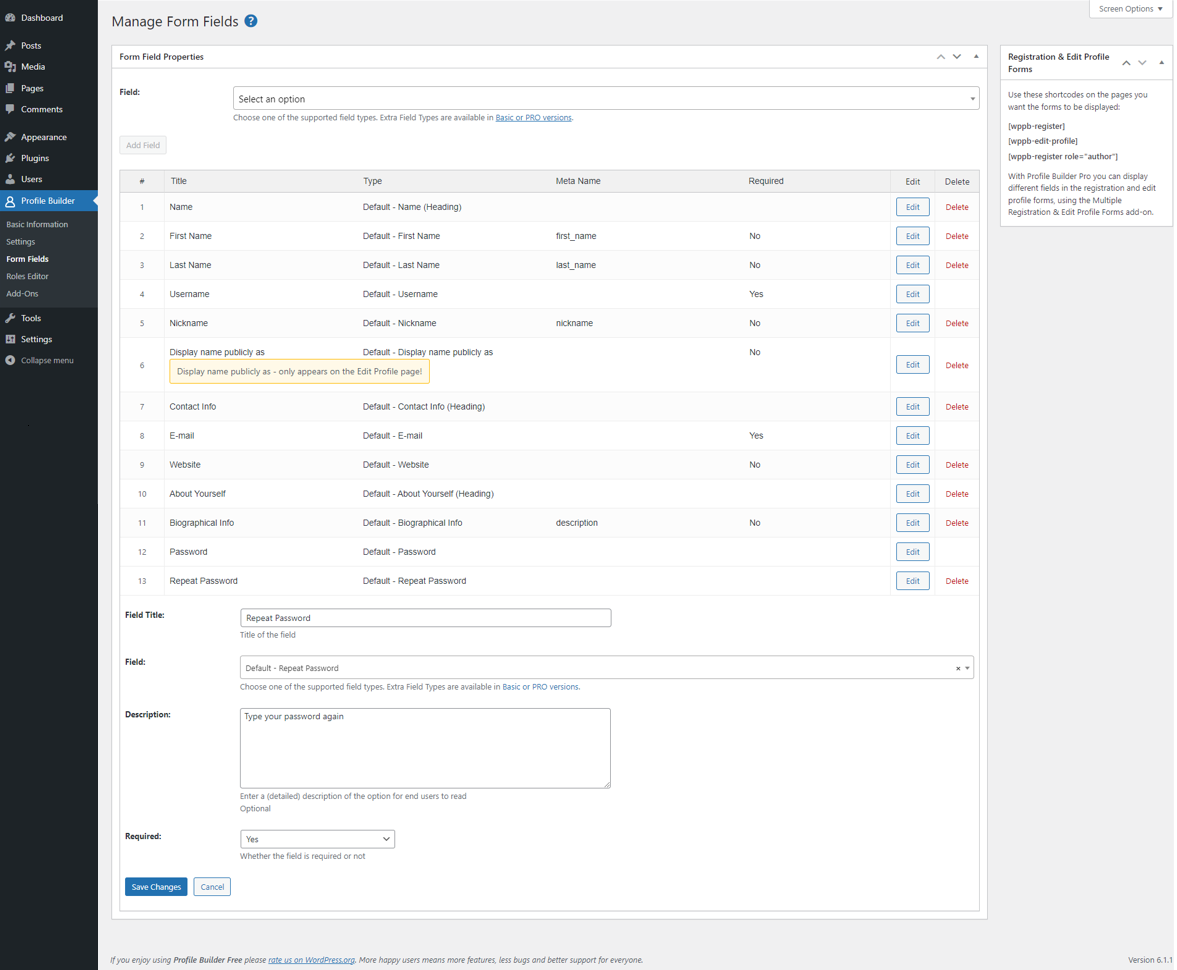 This is how the Default – Repeat Password field we created above looks like in the front-end.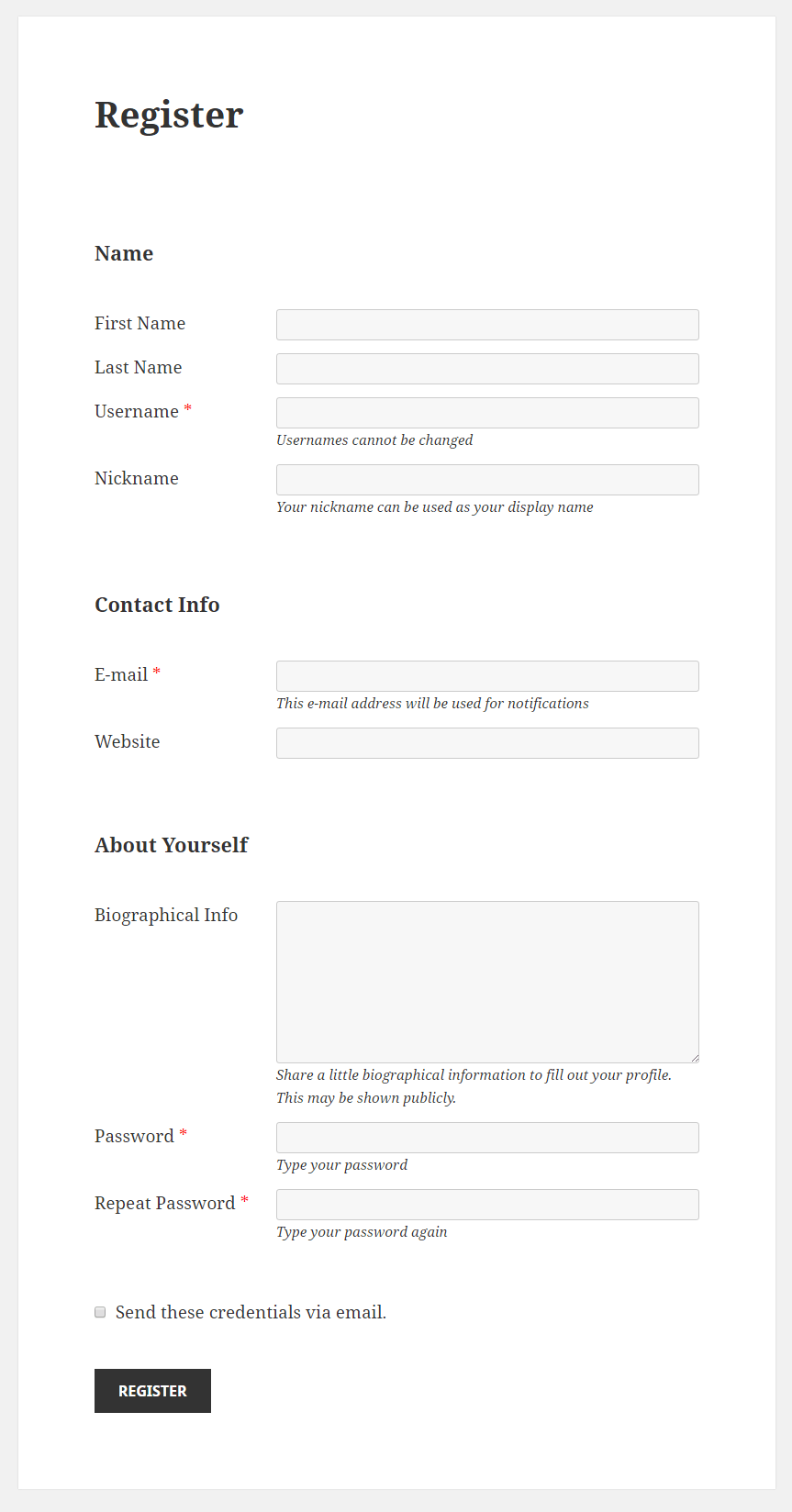 Profile Builder Pro
Create beautiful front-end registration and profile forms with custom fields. Setup member directories, custom redirects, cutomize user emails & more using the all in one user management plugin.
Unlock PRO Features