The General Settings page lets you take advantage of the extra features from Profile Builder 2.0.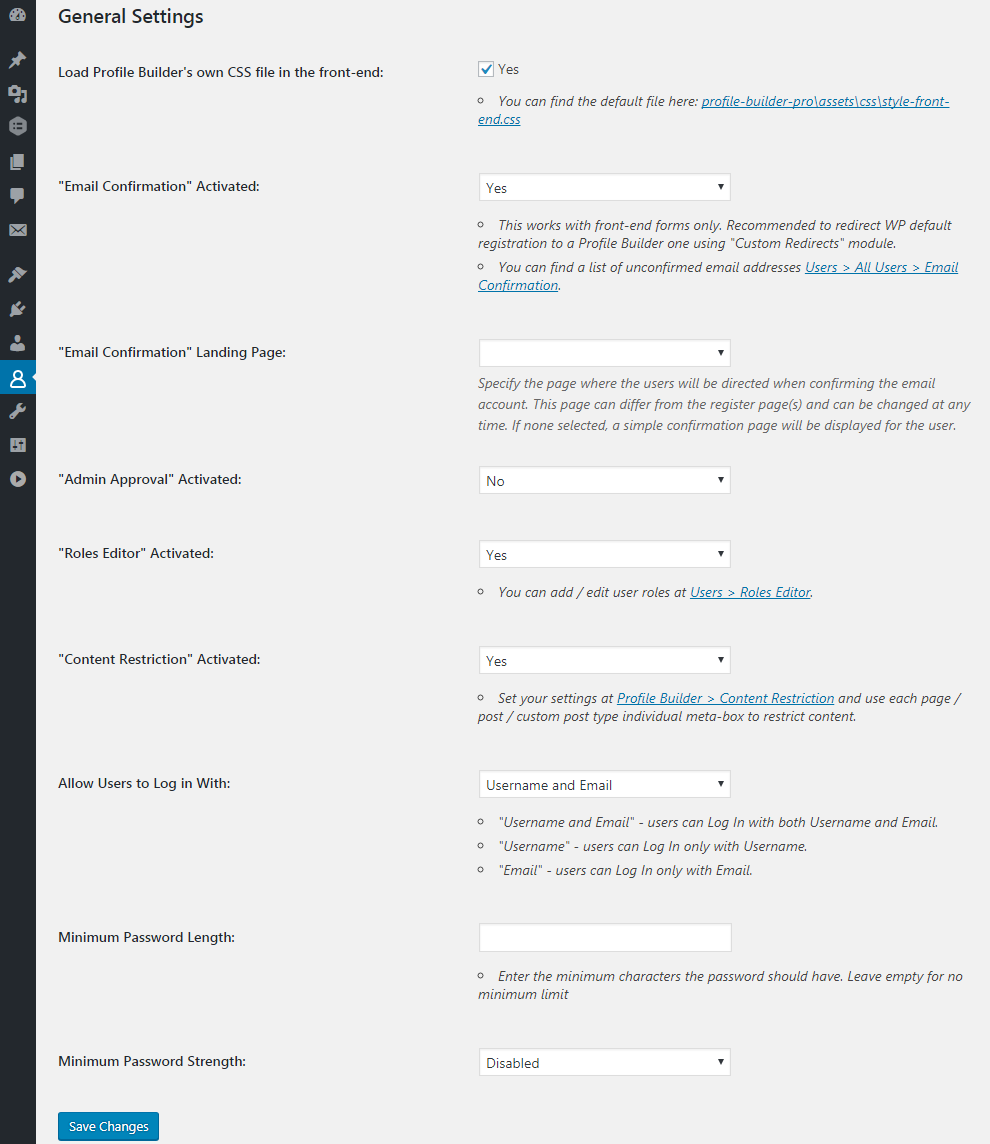 Load Profile Builder CSS
You can choose whether to load or not the default plugin CSS.


Profile Builder's own CSS file applies basic styling and smoothness to the front-end forms created with our plugin.
We made it really easy to disable, in case you need to add custom styling to the registration forms.
Profile Builder forms are structured so that every element can be targeted and manipulated via CSS. Most elements share reusable class names to affect styling, and many elements have unique IDs that you can use to target specific elements within the form.
Feel free to customize each form element to your liking.
Email Confirmation
Email Confirmation helps you make sure users sign up with genuine emails.

The "Email Confirmation" feature is active (by default) on WordPress Multisite installations
By activating Email Confirmation, after registration users will receive a notification to confirm their email address. As Admin you can confirm user's email address and also you can resend the email confirmation notification manually by going to Users -> All Users -> Users with Unconfirmed Email Address.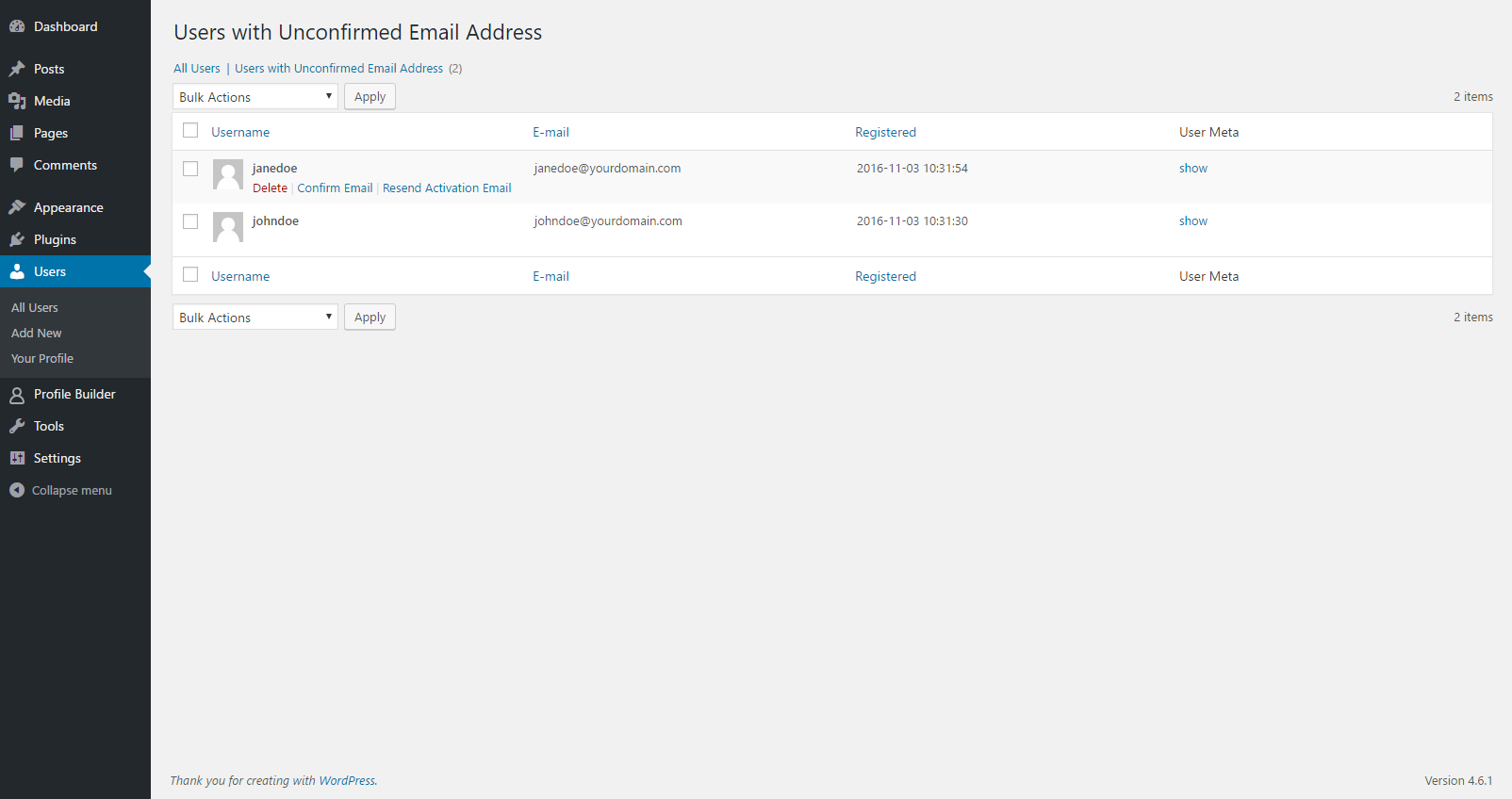 On single-site installations this works with front-end forms only. We recommended to redirect the default WordPress registration form to a Profile Builder one using the
Custom Redirects
module
Admin Approval
Using Admin Approval you can decide who is a user on your website.

By activating Admin Approval each user that registers on the website will need to be approved by the admin before he/she can login. To approve users you will need to go to Users -> All Users -> Admin Approval.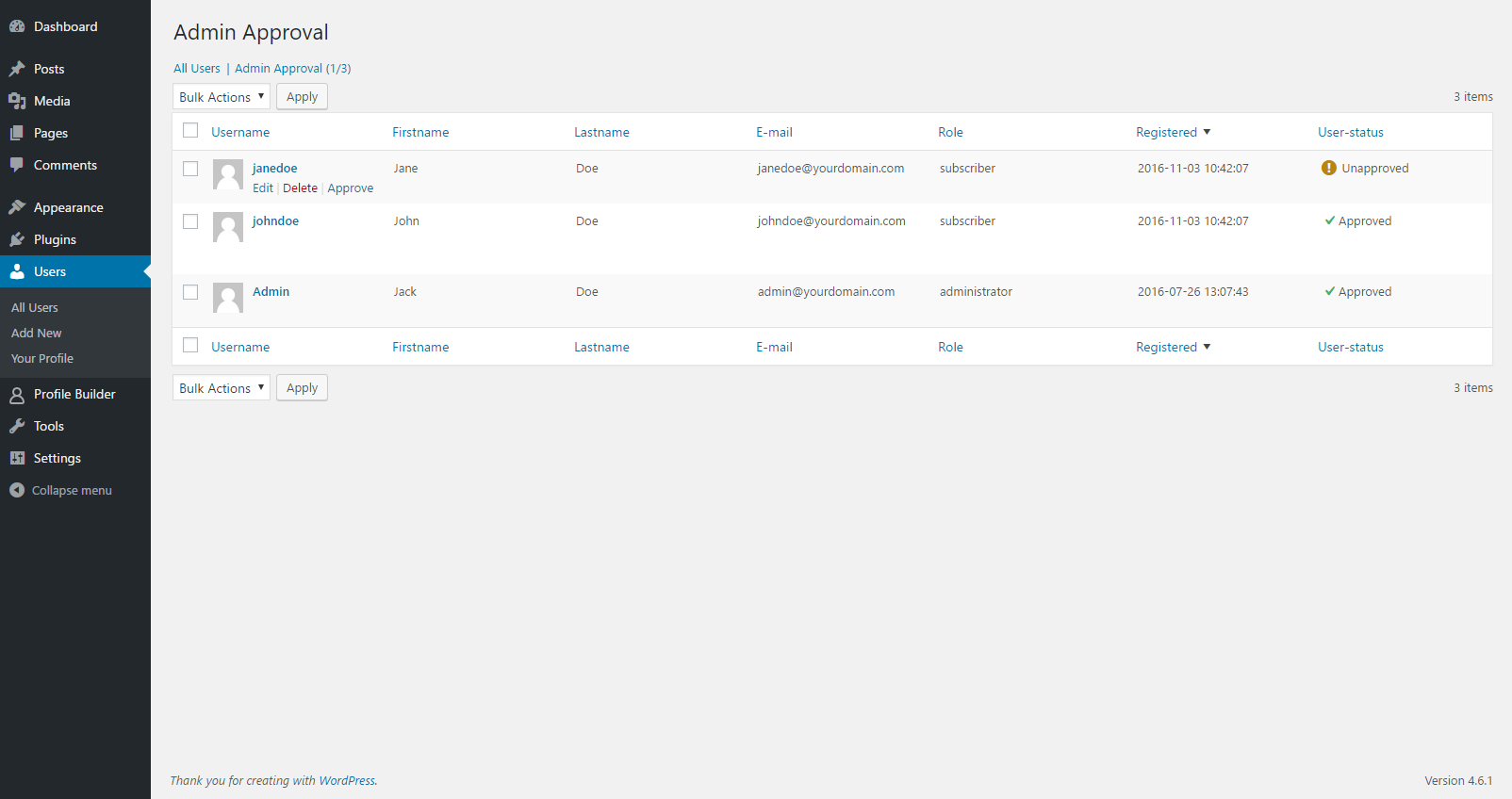 You'll get notified via email to approve new users, or you can also approve multiple users at once from the WordPress UI.
The Admin Approval feature will not work if you register users while being logged in as Admin
Admin Approval based on User Role
After activating the Admin Approval feature, you'll be able to select the user roles that require admin approval upon registration.

This will allow you to control which user roles need admin approval and which can register automatically.
Login with Username / Email
Allows users to login with either the Username or Email when accessing your site.


Minimum Password Length
With Profile Builder 2.0 you can enforce a minimum password length on all registration, edit profile and recover password forms.


Simply enter the minimum characters the password should have or leave empty for no minimum limit.
This applies to both front-end forms added with Profile Builder or the default back-end WordPress forms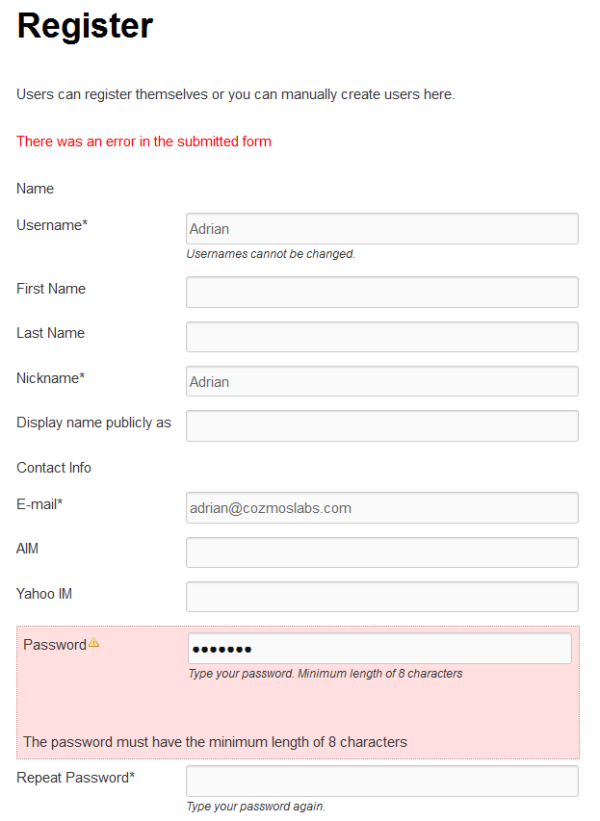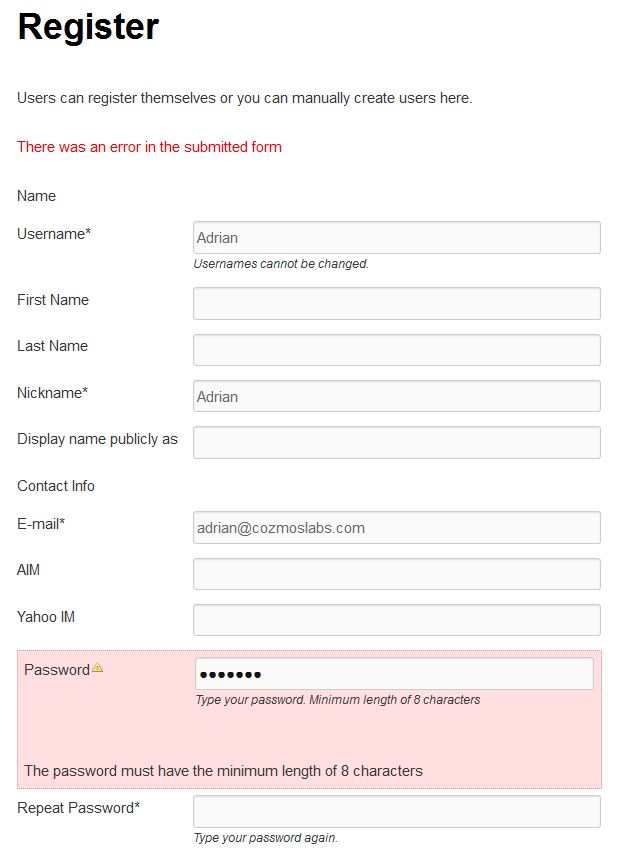 Minimum Password Strength
You can also set a minimum password strength to make sure users don't register with weak passwords.


Once users try to register, edit their profile or change their password, they will be prompted with a password strength meter to make sure they choose a safe password.
We're using the existing password strength meter from the WordPress core, because it's one of the most accurate in deciding what makes a strong password.
Then Profile Builder 2.0 makes sure all registration forms throw errors if the password strength restrictions aren't met.