1. Go to Twitter Developers (login to your Twitter account) and click Create New App.
2. Fill the fields and accept the Developer Agreement (check images below), then click Create your Twitter application..

Name: Name of your app
Description: Website description
Website: Your website homepage url (with http:// or https:// in front of the url)
Callback URL: Same url as in Website field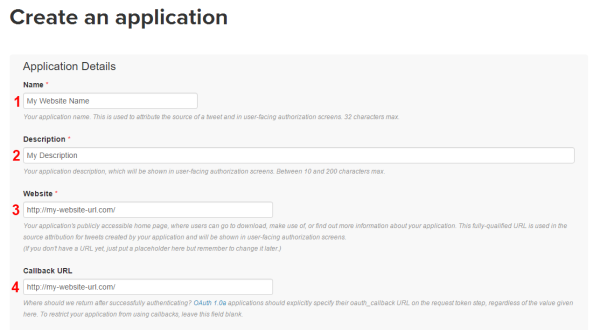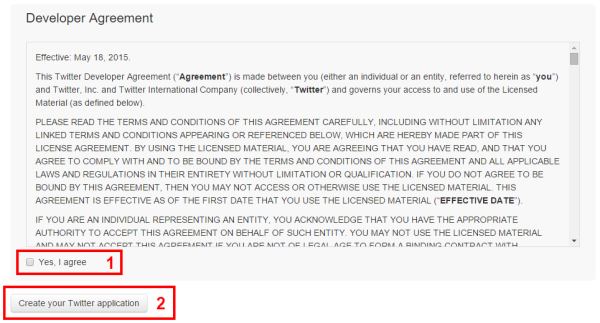 3. Go to Permissions and set permission to Read only, then click Update Settings.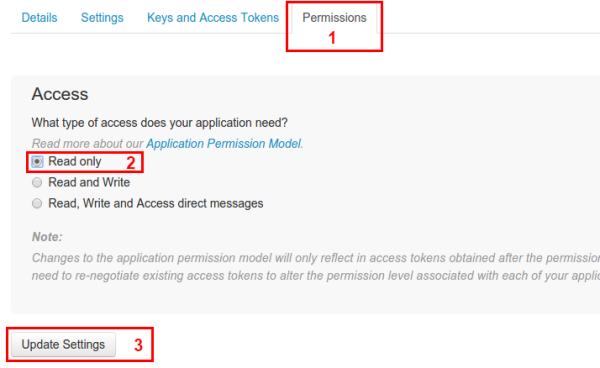 4. Copy the Consumer key and Consumer Secret from Keys and Access Tokens.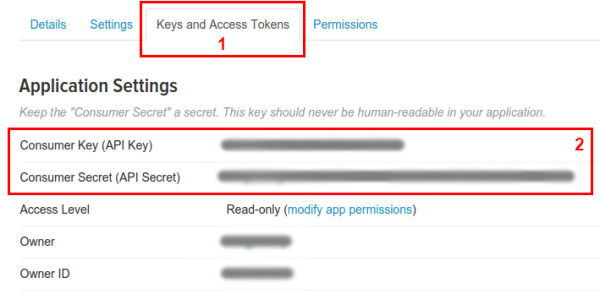 5. Go to your WordPress Dashboard, now go to Profile Builder -> Social Connect.
6. On Twitter Login field, check Enable, on Twitter API Key field paste the Consumer key and on Twitter API Secret field paste the Consumer Secret from the Twitter App you just created.
7. Hit Save button on the bottom of the page.