Login into LinkedIn Developer
First you will need to Login into your LinkedIn Account and then to access LinkedIn Developer – My Apps.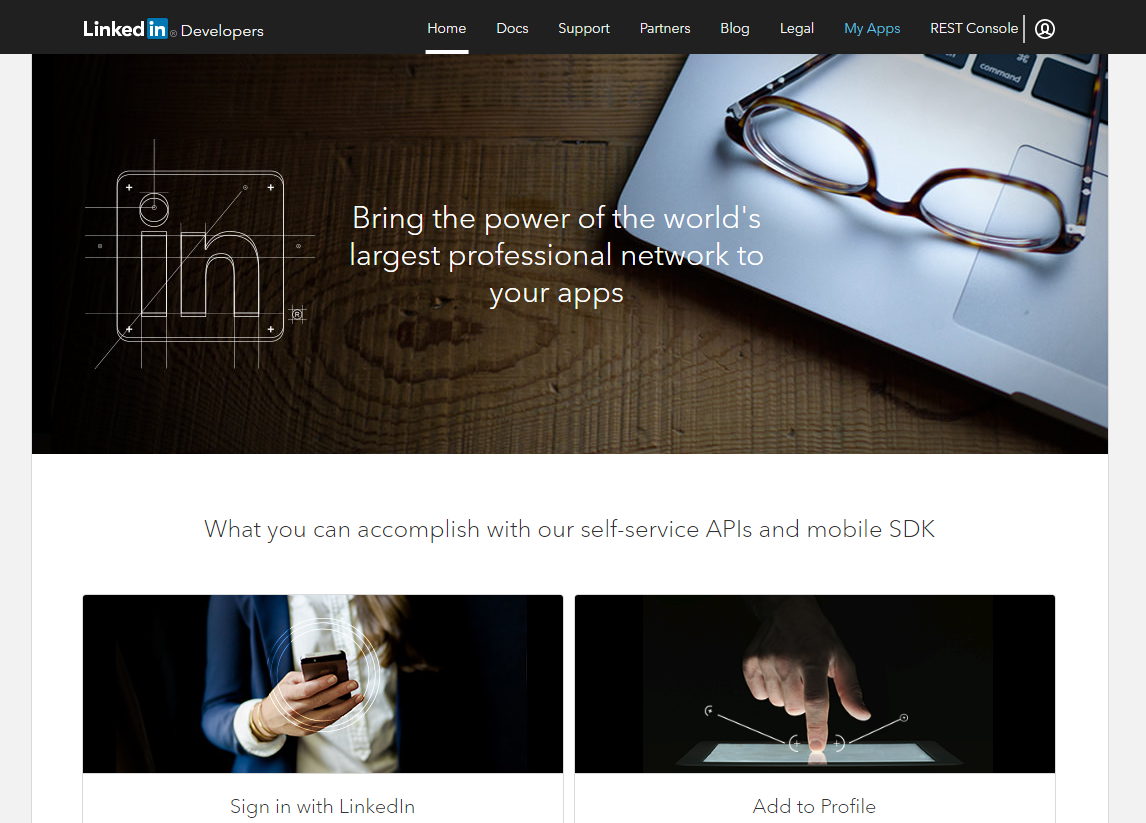 Create Application
After you login inside your LinkedIn Account and access LinkedIn Developer – My Apps you will need to click on the "Create Application" button.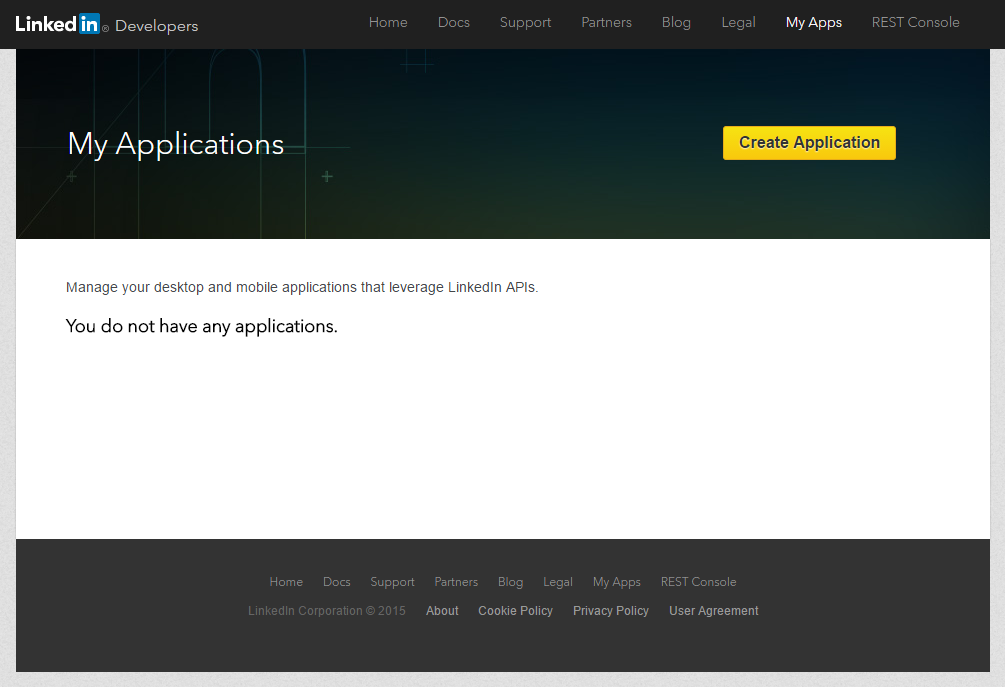 Create a New Application
After clicking on the "Create Application" button you will need to setup the Application by filling in the required fields:
Company Name – Your Company name
Name – The Application name
Description – A small description
Application Logo – Upload a logo (maximum dimension 80×80 px)
Application Use – If you can't find a correct option for Application Use select Other
Website URL – Your Website URL where you are using the Application
Business Email – Your Business Email
Business Phone – Your Business Phone
Make sure you check "I have read and agree to the LinkedIn API Terms of Use" and then click on "Submit".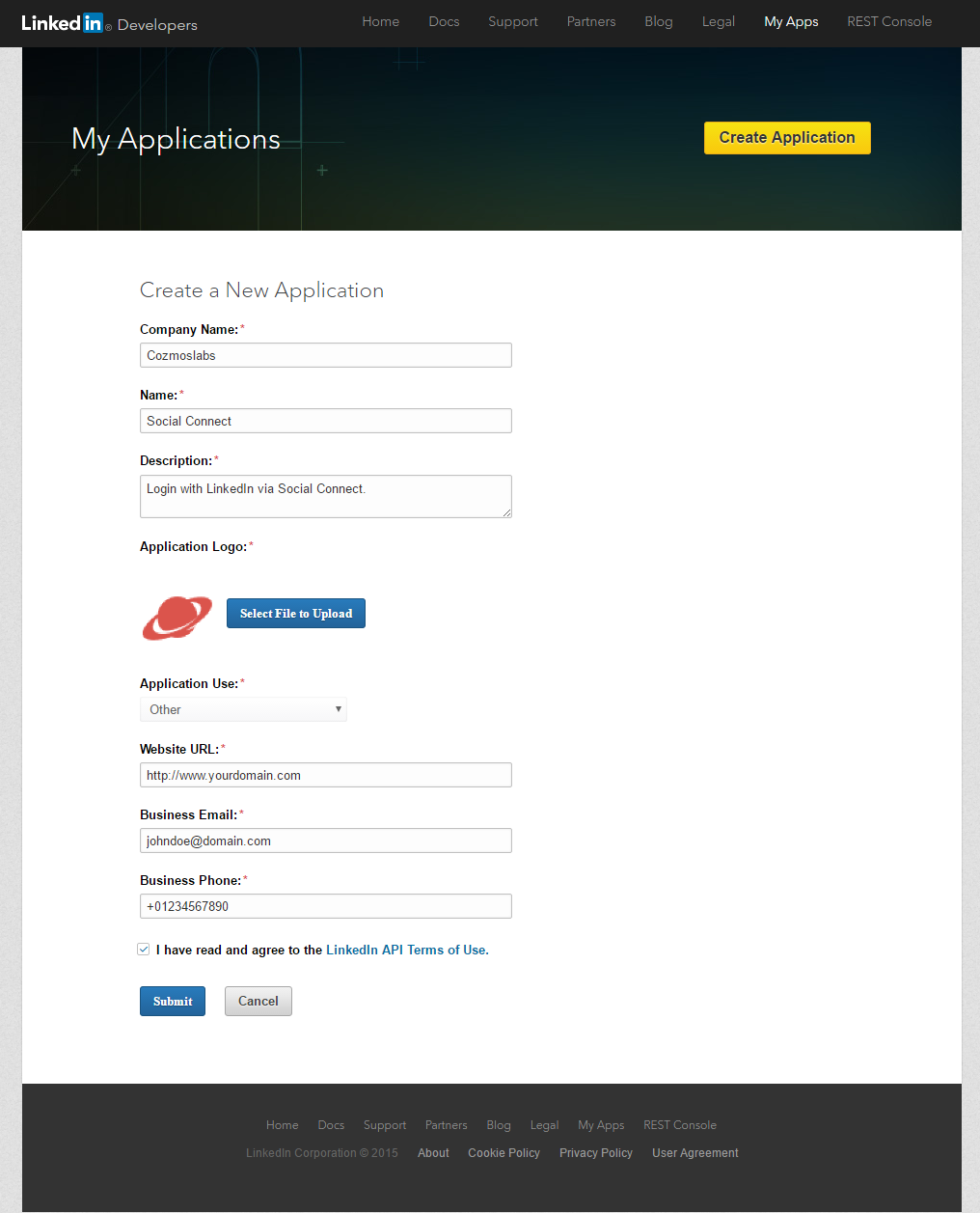 Authentication
After clicking on "Submit" the Application will be created and you will be redirected to the Authentication page.
Make sure you checked under Default Application Permissions:
r_basicprofile
r_emailaddress
Then click on "Update" and Copy your Client ID.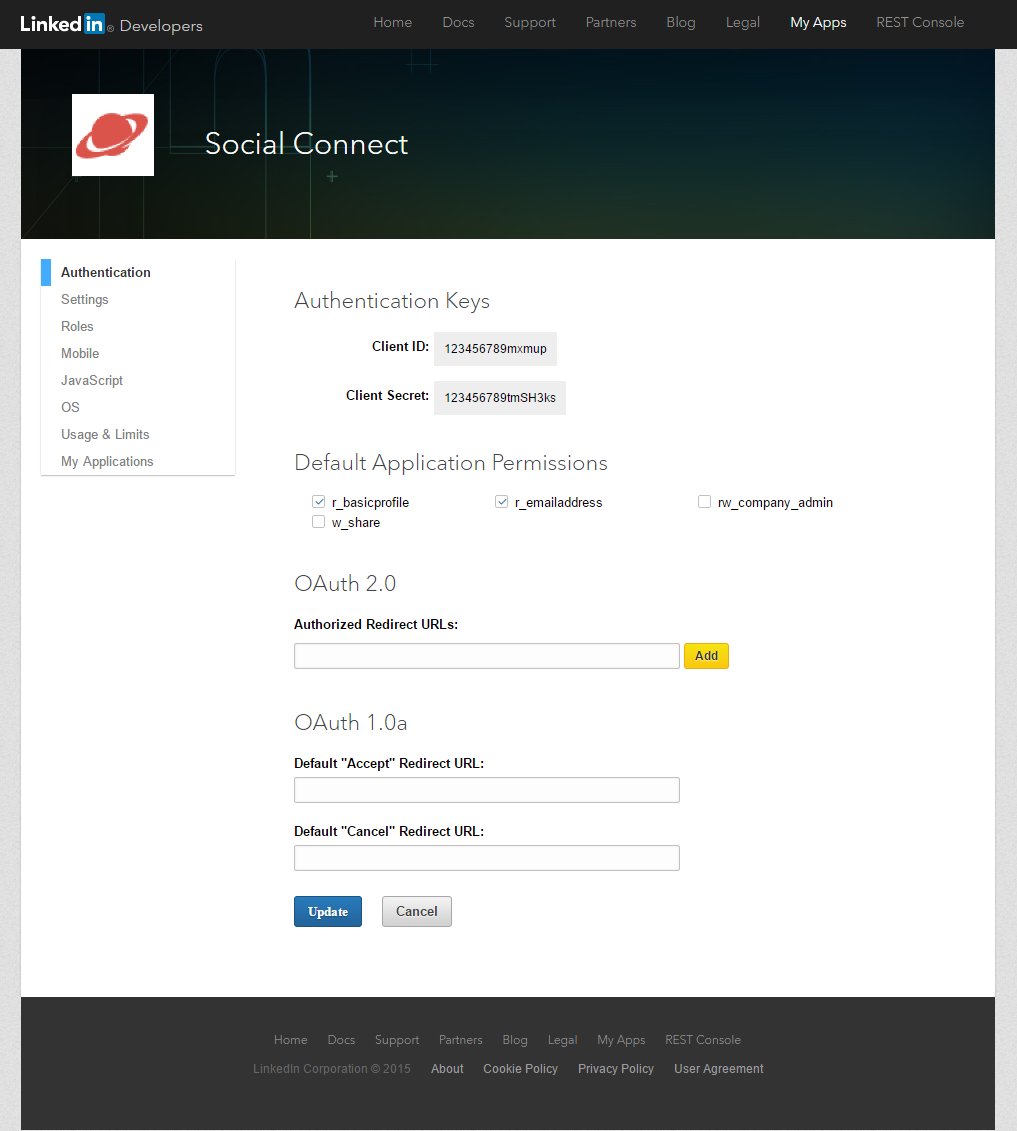 JavaScript Settings
Go to the JavaScript page and under JavaScript Settings -> Valid SDK Domains add your Website URL, the URL where you will use the Social Connect Add-on with LinkedIn Login, then click "Add". When you finish click on "Update".
Note – If you can access your website using http://www.yourdomain.com or http://yourdomain.com, with and without www., make sure you add both urls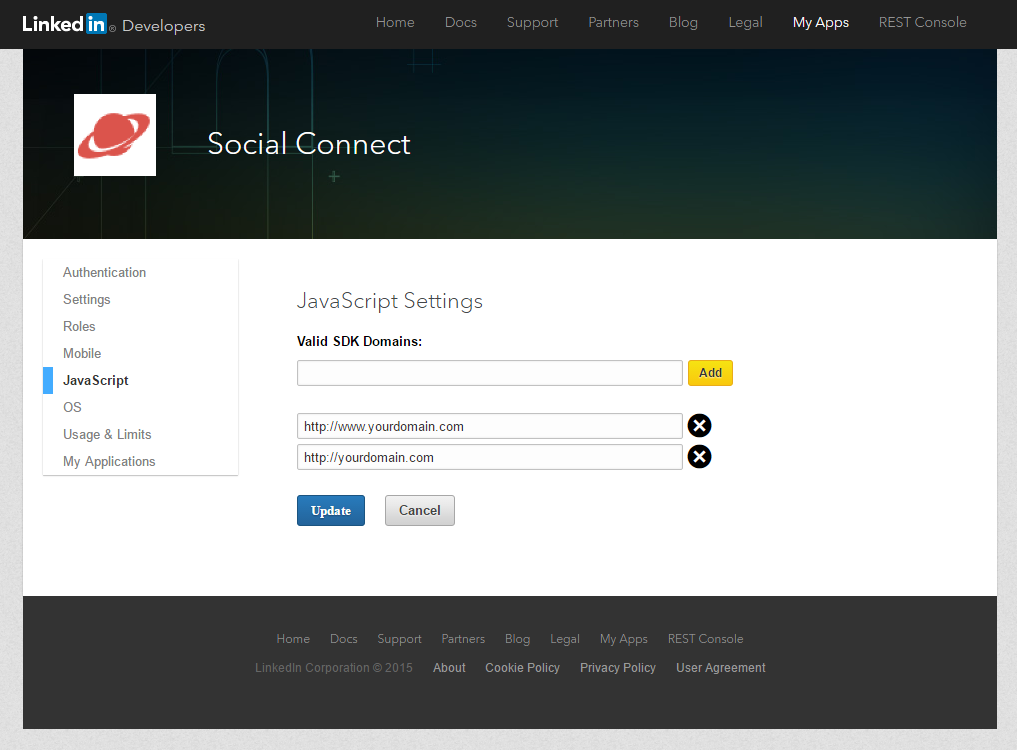 Paste the LinkedIn Client ID
After you copy the Client ID go to your website -> Dashboard -> Profile Builder -> Social Connect -> Enable LinkedIn Login and paste your LinkedIn Client ID. Scroll to the bottom to Save.

LinkedIn Login in Front End
Social Login with LinkedIn should be available on WordPress Default and Profile Builder forms.