1. Go to LinkedIn Developer – My Apps (if you are not logged in, login with your LinkedIn account) and click on Create Application.

2. Create your application by filling required fields (if you can't find an correct option for Application Use, select Other) and then click Submit.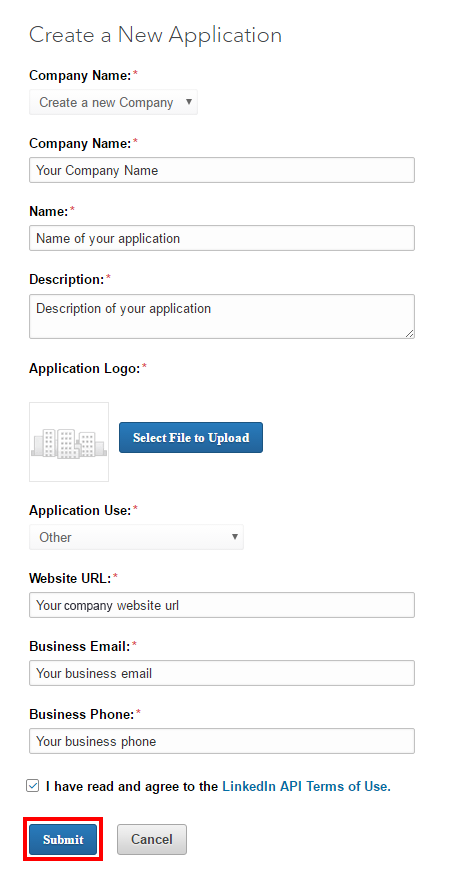 3. On Authentication sub-page -> Default Application Permissions select r_basicprofile and r_emailaddress (1), then click Update (2), don't forget to copy your Client ID (3).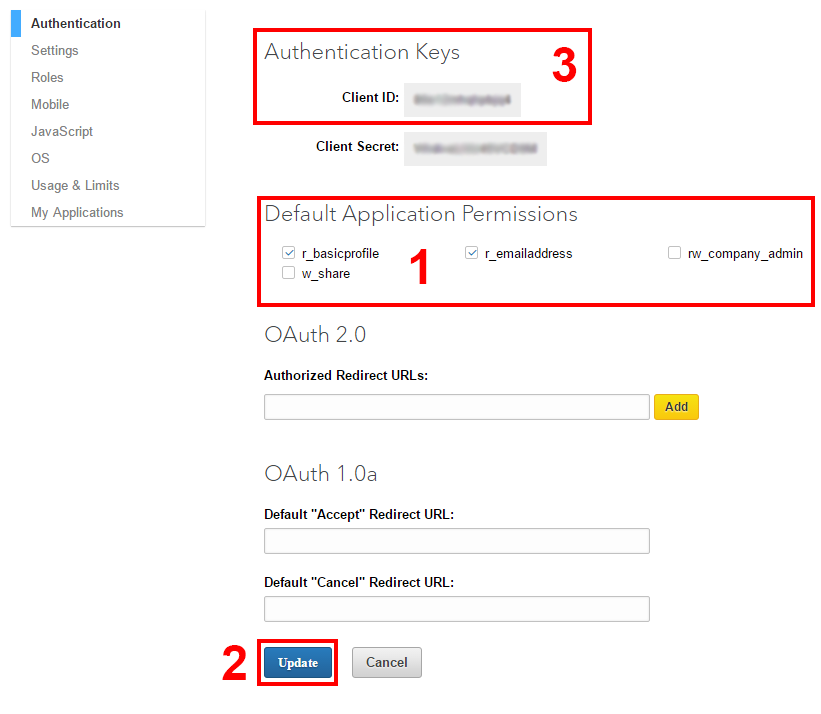 4. On JavaScript sub-page -> JavaScript Settings -> Valid SDK Domains add your website url (website where you will use the Social Connect Add-on with LinkedIn Login), then click Add (1) and after that click Update (2).
Note: If you can access your website at http://www.your-website.com and http://your-website.com (with and without www), make sure you add both urls.

5. Now go back to your website, go to Profile Builder -> Social Connect, click Enable for the LinkedIn Login and paste your LinkedIn Client ID (1) and click Save (2).