1. Go to the Google Developers Console. On Select a project click Create a project…

2. Fill the fields from the New Project popup (check image below) and click Create.
In the Project name field, type in a name for your project.
In the Project ID field, optionally type in a project ID for your project or use the one that the console has created for you.
Accept the agreement.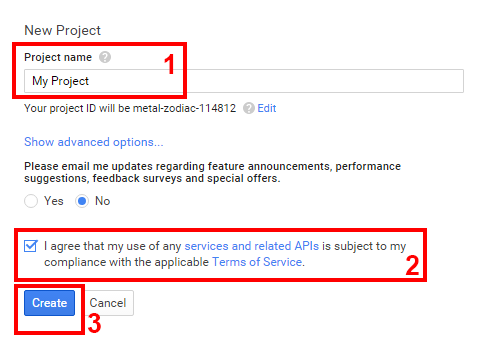 3. Click on Enable and manage APIs (on blue box).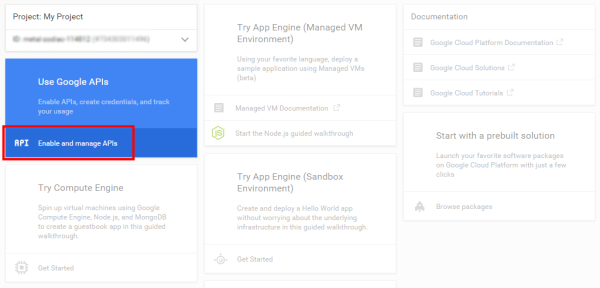 4. Click on Google+ API (at Social APIs).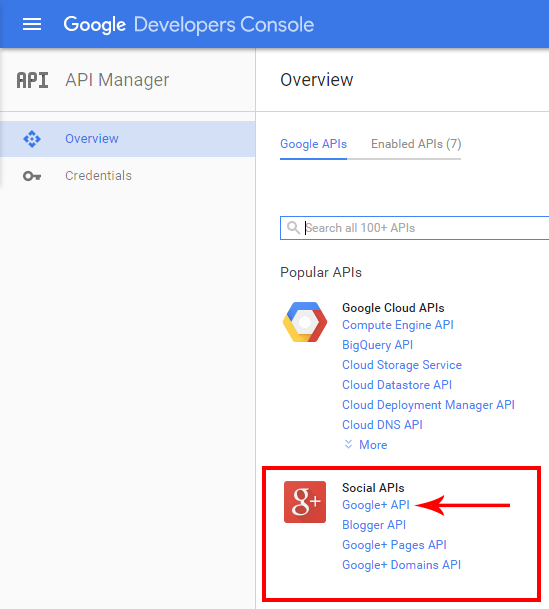 5. Click on Enable API button.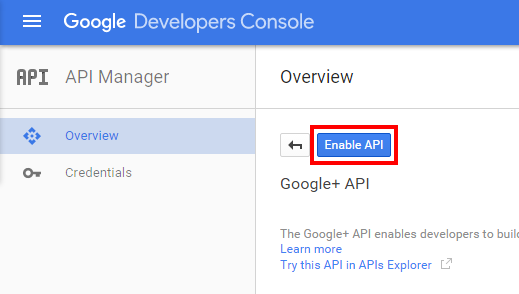 6. Now click on Credentials in the left menu.

7. On the Credentials page, click Add credentials button then click QAuth 2.0 client ID.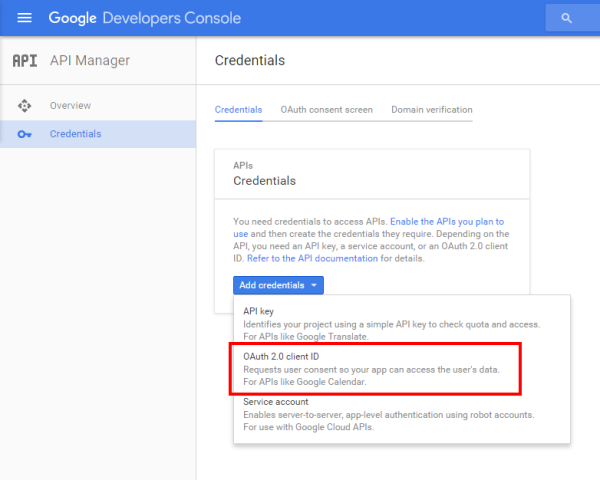 8. When you see "To create an QAuth client ID, you must first set a product name on the consent screen" warning, click Configure consent screen button (right of the warning).
9. Fill the Product name shown to users from the QAuth consent screen page and click Save button.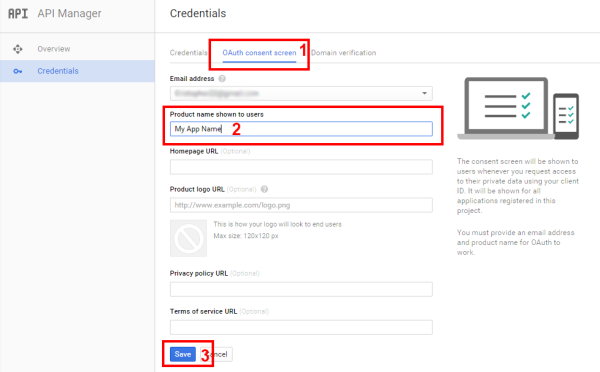 10. Go back to Credentials page (see image from step 7) and click Add credentials button then click QAuth 2.0 client ID.
11. Now select Web Application then fill the fields.
Name: Leave as is
Authorized JavaScript origins: Your website homepage url (with http:// or https:// in front of the url)
Authorized redirect URIs: Same url as in Authorized JavaScript origins field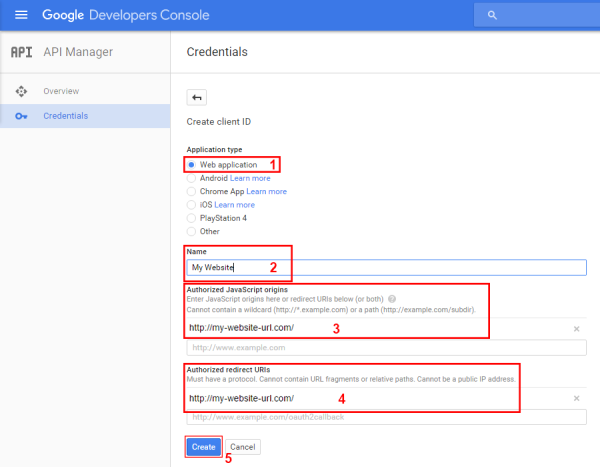 12. Copy Client ID.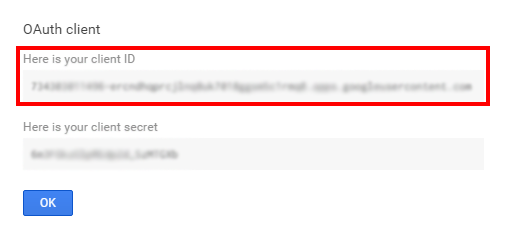 13. Go to your WordPress Dashboard, now go to Profile Builder -> Social Connect.
14. On Google+ Login field, check Enable and on Google+ Client ID field paste the Client ID from the Google App you just created.

15. Hit Save button on the bottom of the page.