1. Go to Facebook Developers (if you are not logged in, login to your Facebook account).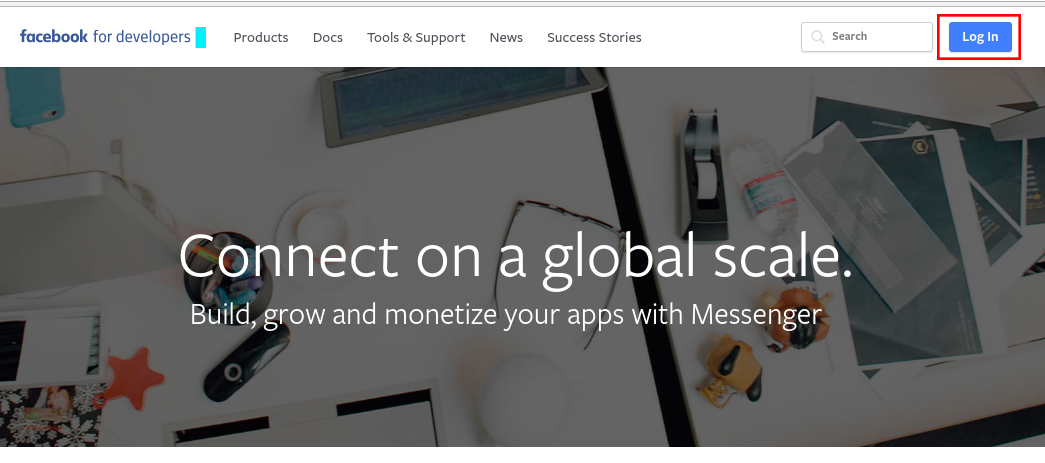 2. If you are not a Facebook Developer, click on Register (1) and then accept the Platform and Privacy Policies (2) and click Next (3).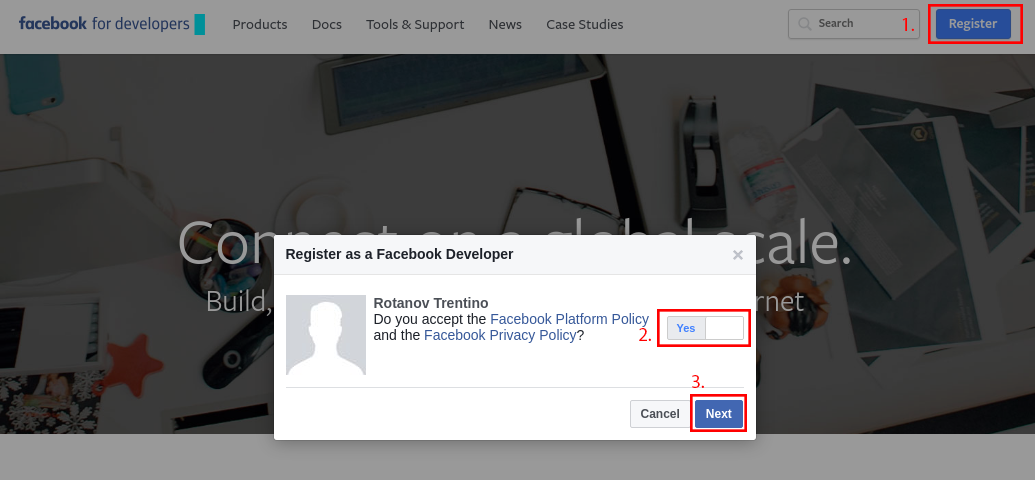 3. If your Facebook account is not verified, you will be prompted to verify it. After completing all the details requested, click Register.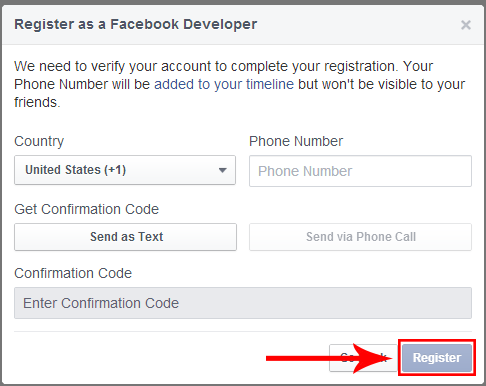 4. Click on Create App.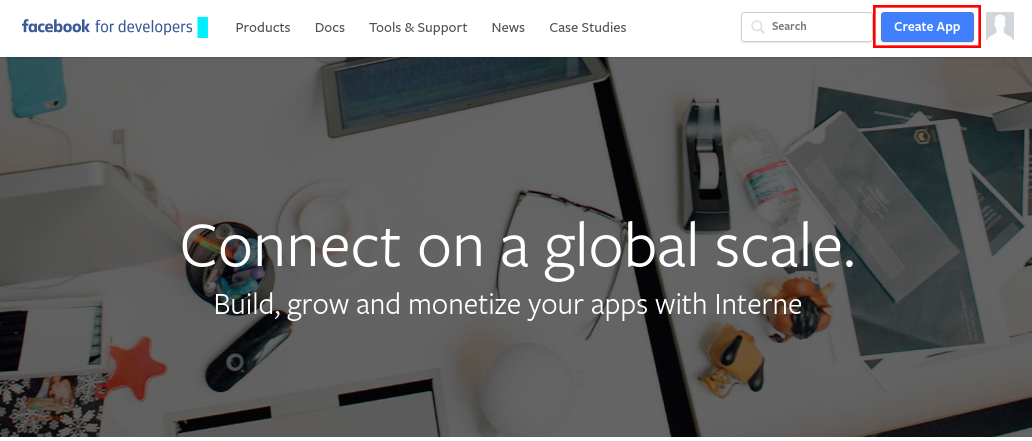 5. After clicking on Create App you will need to enter a Display Name (which is the name of your app), a Contact Email and choose a Category for your App (you can go with Business). After that click Create App ID.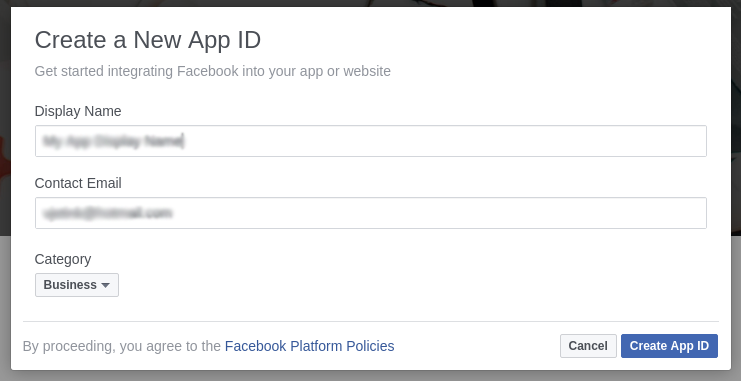 6. You will get redirected to your app within Facebook Developers. Click on Add Product (if you are not there already) and then Get Started near Facebook Login.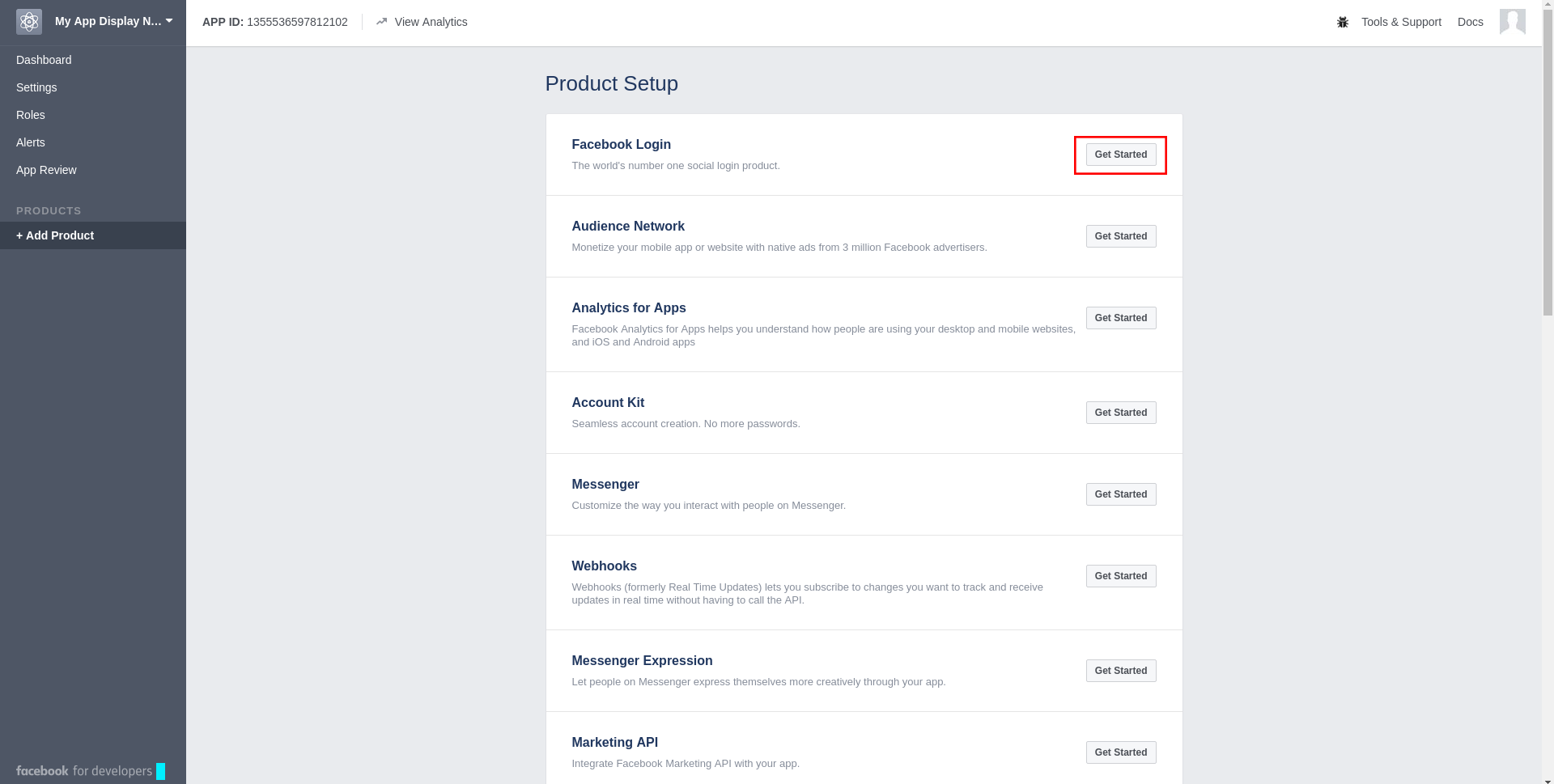 7. Choose Web.

8. And now enter the URL of your website (1) and click Save (2).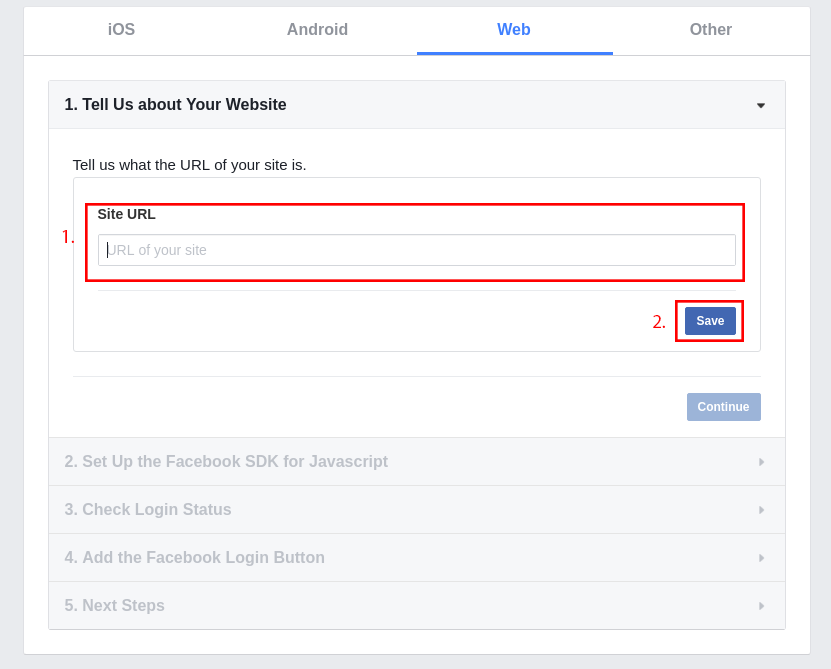 9. After saving the URL of your website, click on App Review (1) on the left side and move the Make My App Display Name public ? handle to Yes (2).

10. Now go to Dashboard (1) on the left menu and copy your App ID (2).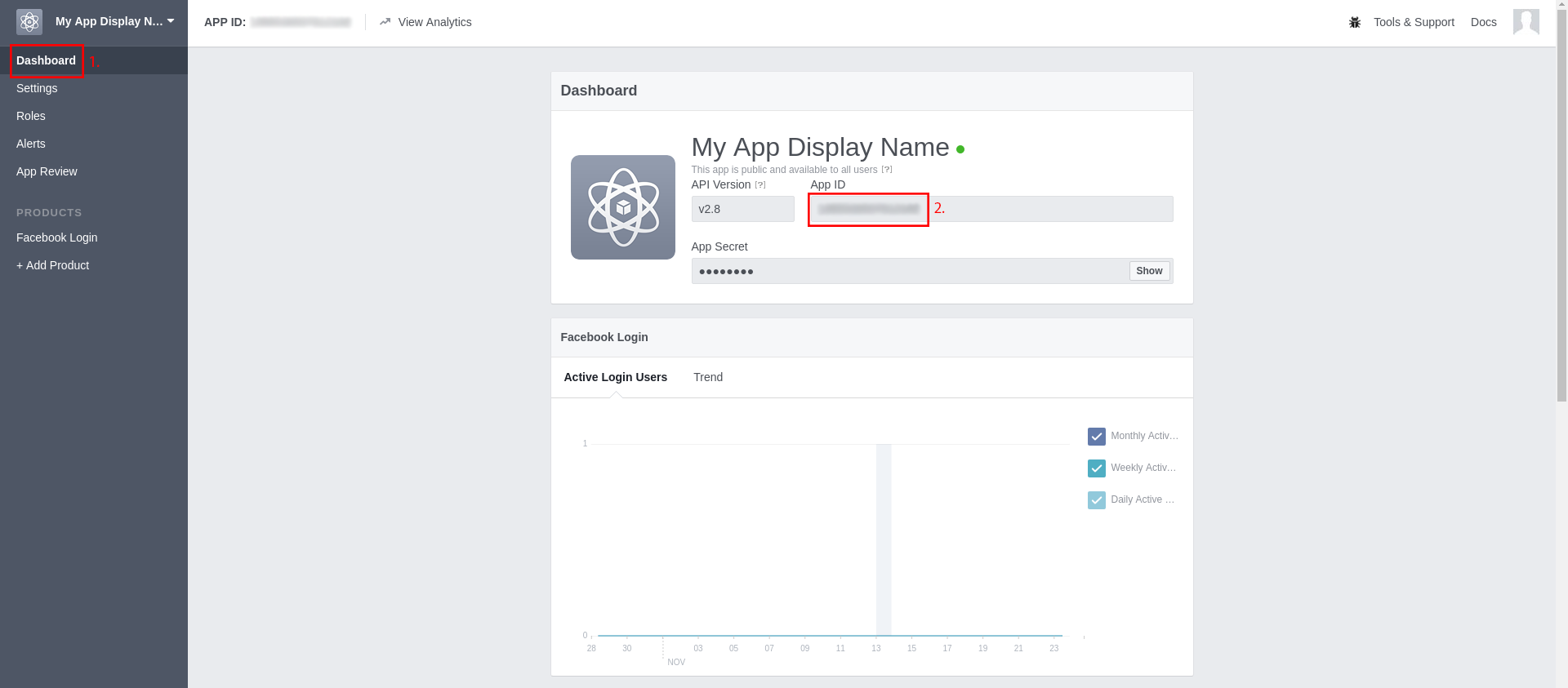 11. Now go back to your website, go to Profile Builder -> Social Connect (1), click Enable (2) for the Facebook Login, paste your Facebook App ID (3) and scroll to the bottom and click Save.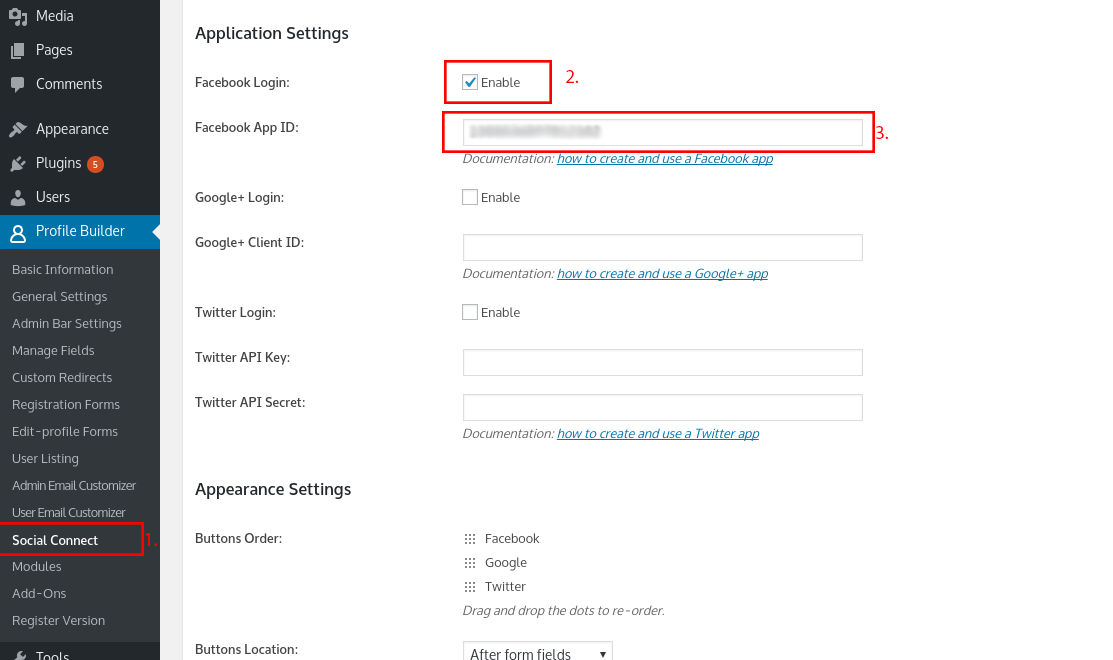 Social Login with Facebook should be available on your forms to login!