With Custom CSS Classes on Fields Add-On for Profile Builder you can easily extends the functionality of Profile Builder by allowing you to add custom css classes for fields.
Note: For the Profile Builder – Custom CSS Classes on Fields Add-on to work as expected, you'll need to have already installed Profile Builder (free or premium) version 2.1.3 or higher.
Installing and Activating the Add-on
First things first, install the plugin via FTP (copy it inside wp-content/plugins) or install it via the WordPress plugin upload functionality.
You can activate the plugin after the installation and also from Profile Builder -> Add-ons. After you install and activate the add-on a new option will be available for your fields in Profile Builder -> Manage Fields.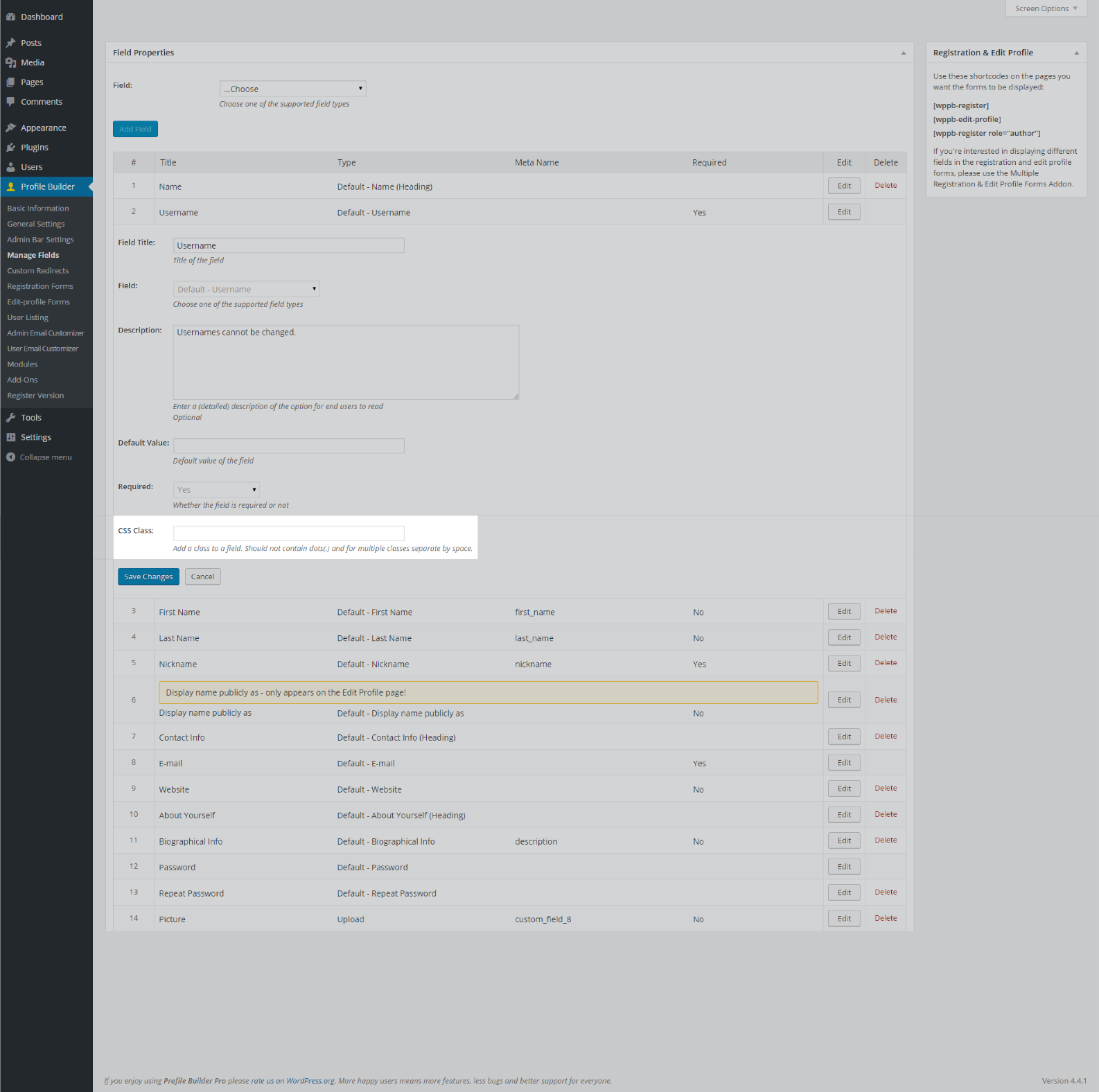 Available Field Types
The following field types:
Heading
Input
Textarea
WYSIWYG
Select
Datepicker
Select (Multiple)
Checkbox
Radio
Upload
Will have a "CSS Class" text input in which you can add your own CSS classes for that field.
Getting the add-on
Now you're ready to use Custom CSS Classes with the help of this add-on. Get it now by following the link below.