You can now login, register and edit your profile directly from the front-end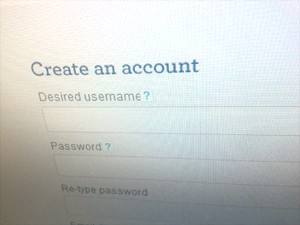 Profile Builder lets you customize your website by adding front-end forms for all your users, giving them a more flexible way to modify their user-information or to register new users.
Also, administrator can customize what basic fields are displayed on the front-end (like First Name, Last Name, Website, etc.)
To achieve this, just create a new page, and give it an intuitive name(i.e. Edit Profile). Now all you need to do is add the following shortcode(for the previous example): [wppb-edit-profile]. Publish your page and you are done!
WordPress User Registration, Login and Edit-Profile Shortcodes:
[wppb-login] – for a log-in form.
[wppb-register] – to add a registration form.
[wppb-edit-profile] – to grant users a front-end acces to their personal information (requires user to be logged in).
Other features:
you can add the shortcodes directly inside a text widget and they will work
add a custom stylesheet/inherit values from the current theme or use the default one, built into this plug-in.
select whether to display or not the admin bar in the front end for a specific user-group registered to the site.
select which information-field to display on the WordPress user registration and WordPress edit profile pages on the front end.
Profile Builder Pro brings to the table requested features like:
Create Extra User Fields (Heading, Input, Checkbox, Agree To Terms Checkbox, Radio Buttons, Selects, Country Selects, Timezone Selects, DatePicker, Textareas, Upload Fields, Avatar Upload )
Add avatar upload for users
Fully Customizable User-Listing (via the addons feature)
Find out more about Profile Builder Pro (Pictures and Video preview included).
Subscribe to get early access
to new plugins, discounts and brief updates about what's new with Cozmoslabs!