WordPress Email Confirmation for new users has been around in Profile Builder for quite some time, however something was missing from it.

What do I do if the confirmation email doesn't send? Is there a way to force activate it?
Since new users that didn't approve their emails are stored in the wp_signups database table, they don't appear in All Users section. That's how WordPress Email Confirmation works.
That turns into a problem when:
the user deletes the WordPress confirmation email before activating his account
the confirmation email end up in the spam folder
the email doesn't get sent at all due to a server error
When the above happens, there are three problems that appear:
the user can't approve his account
the user can't try to register again with the same email or user name (since WordPress is still waiting for the previous account to approve his registration)
the admin can only delete the un-confirmed email from the database and can't manually approve the account
Imagine having the possibility to manually approve users or delete fake accounts from wp_signups table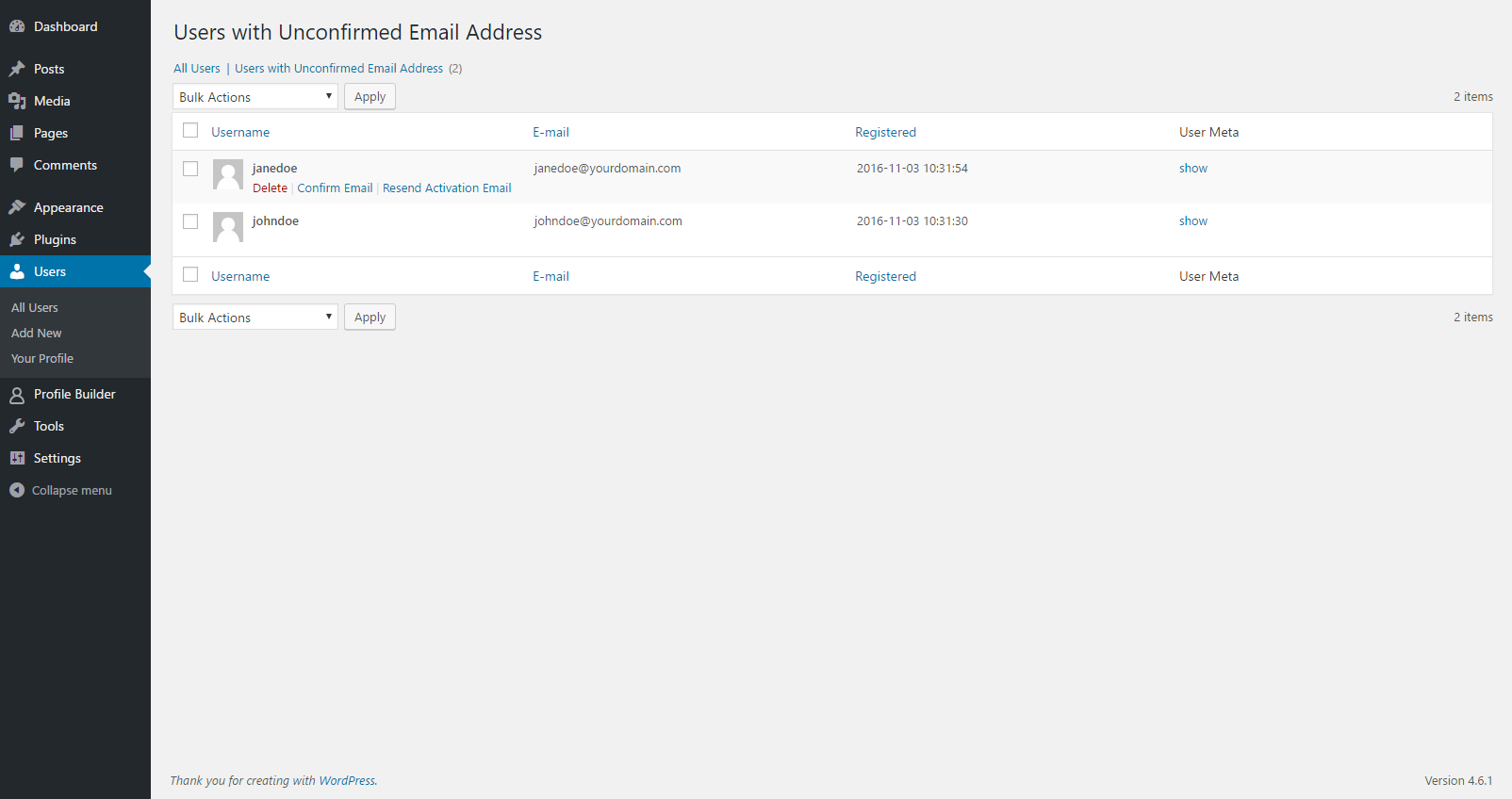 Starting with version 1.3.4 of Profile Builder (Pro and Hobbyist versions), the WordPress Email Confirmation just got better by giving you the possibility, as an admin, to manually approve or delete users that haven't confirmed their email addresses directly from the WordPress backend.
To do so, just go to Users -> All Users and click the "Users with Unconfirmed Email Address" link. You can now easily confirm their email, remove or resend the activation link to users with unconfirmed email addresses.
Related: How to Customize Default WordPress Registration Emails
Subscribe to get early access
to new plugins, discounts and brief updates about what's new with Cozmoslabs!