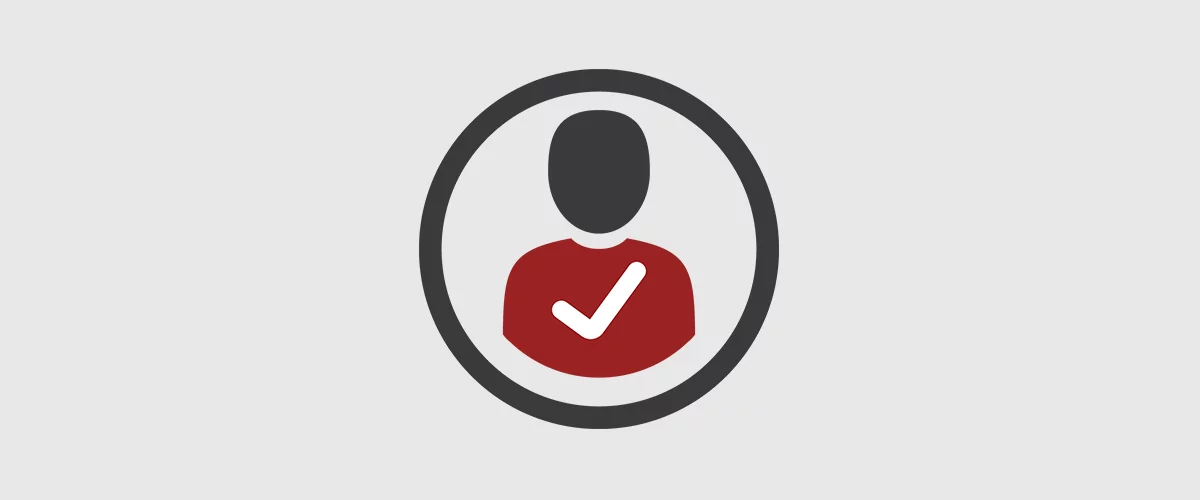 We are happy to announce the release of the Edit Profile Approved by Admin Add-on for Profile Builder. The Add-on extends the functionality of Profile Builder by enabling admin approval on edit profile fields. Until the fields have been approved the old values will be displayed for everyone else.
The functionality of the add-on has multiple use cases, some of them would be:
making sure that users don't change publicly visible fields in their profile to improper words;
reviewing the email address of the user before it is changed;
monitoring changes of your user profiles;
approving avatar image changes.
Setting up Admin Approval on Edit Profile fields
First up, in order to set up Admin Approval on Edit Profile Fields, you'll need to make sure you have the Profile Builder plugin installed and activated.

Profile Builder Pro
Create beautiful front-end registration and profile forms with custom fields. Setup member directories, custom redirects, cutomize user emails & more using the all in one user management plugin.
Get Profile Builder
Next, you'll have to activate the Admin Approval Add-on from the Profile Builder Add-ons section. Simply identify the add-on and download and/or activate it by clicking the Activate button to its right.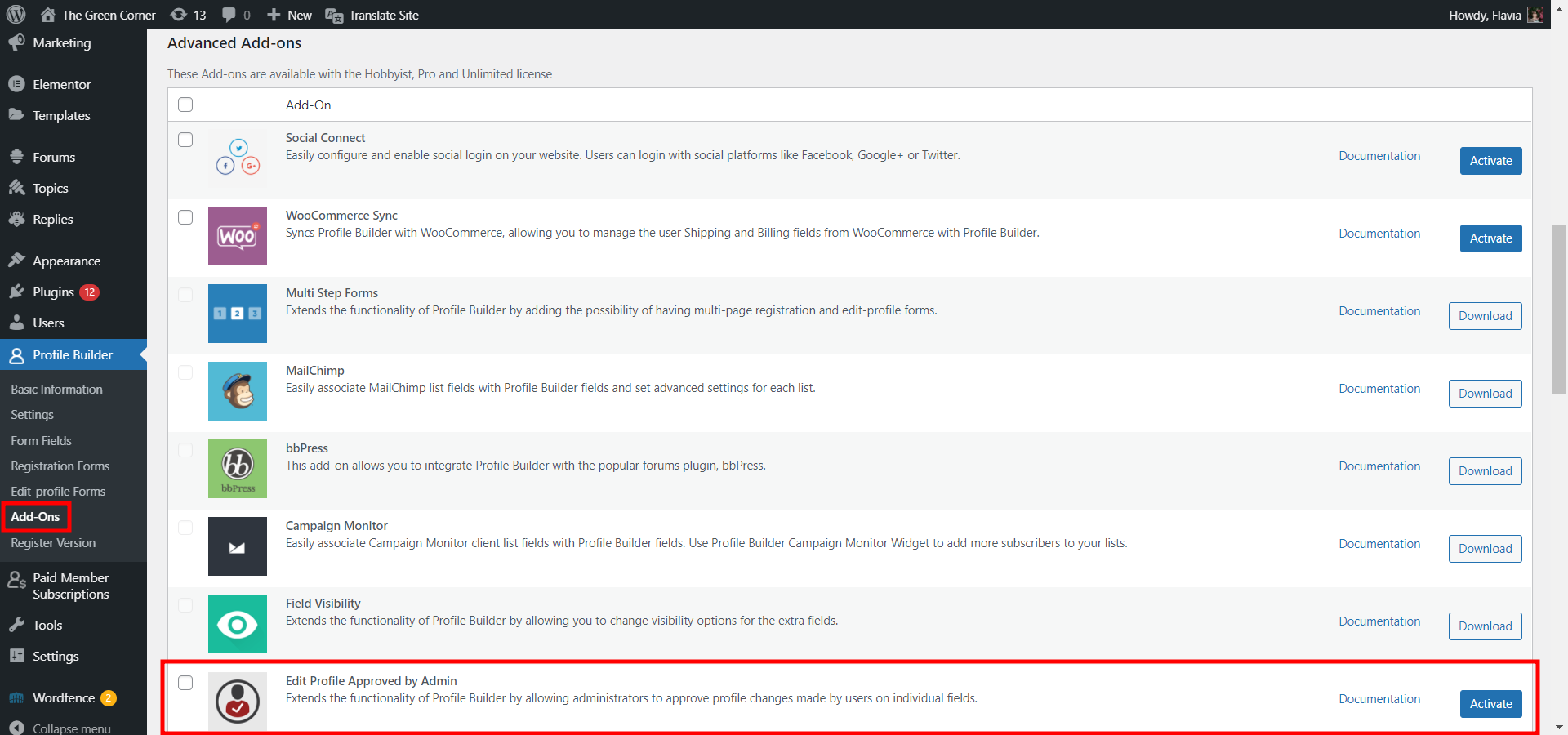 After you've activated the Edit Profile Approved by Admin Add-on we will see a new option to Require Admin Approval on Edit Profile for your fields: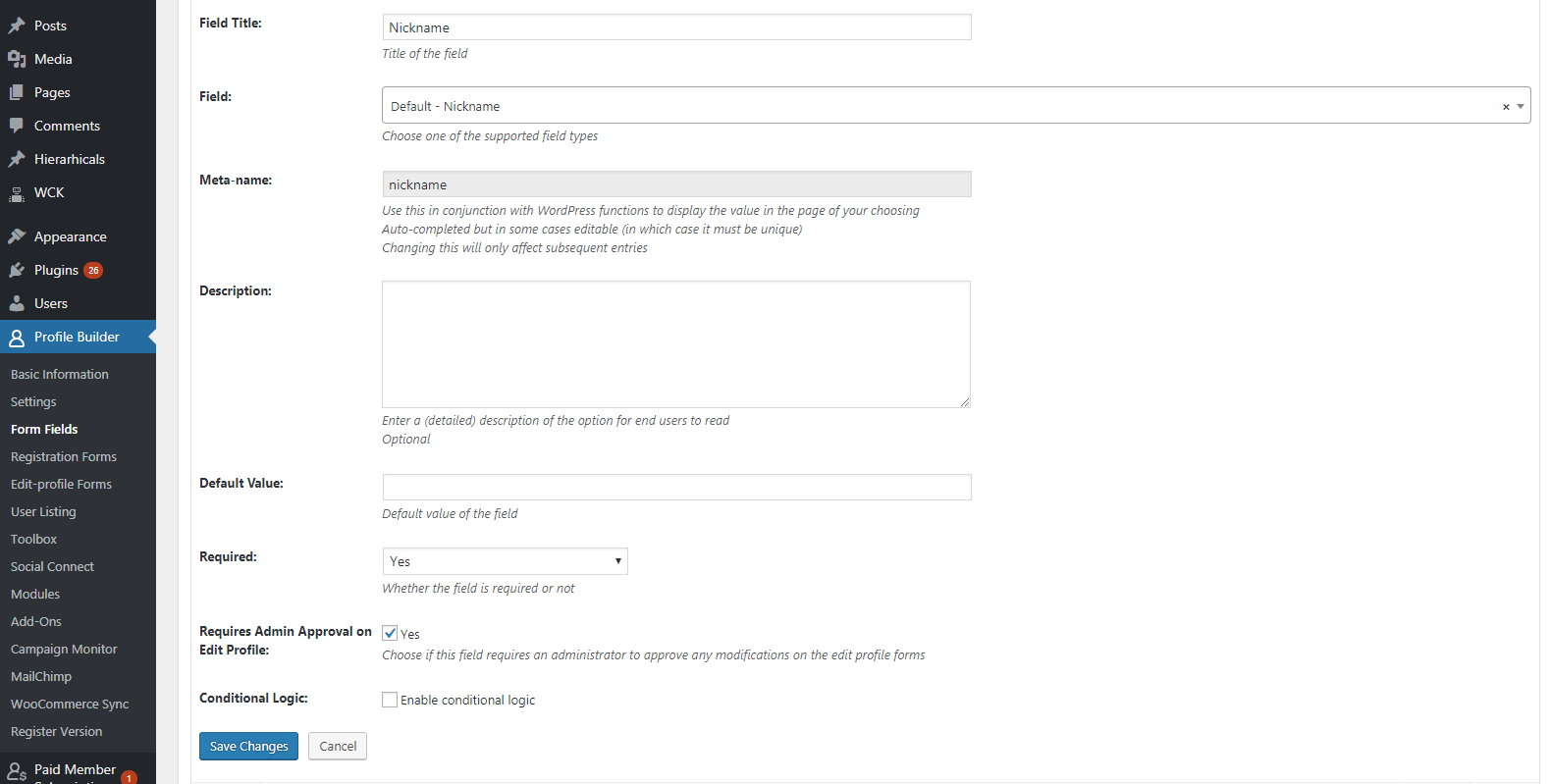 You can simply activate admin approval on a field by checking the "Requires Admin Approval on Edit Profile" checkbox. Fields that have this functionality enabled will have a checkmark on the field list next to them.

How Admin Approval on Edit Profile Fields Works on the Front-End
After a user updates his profile and fields that require admin approval have been modified, those fields will be marked accordingly (yellow background and a description) and will also be notified at the top of the form.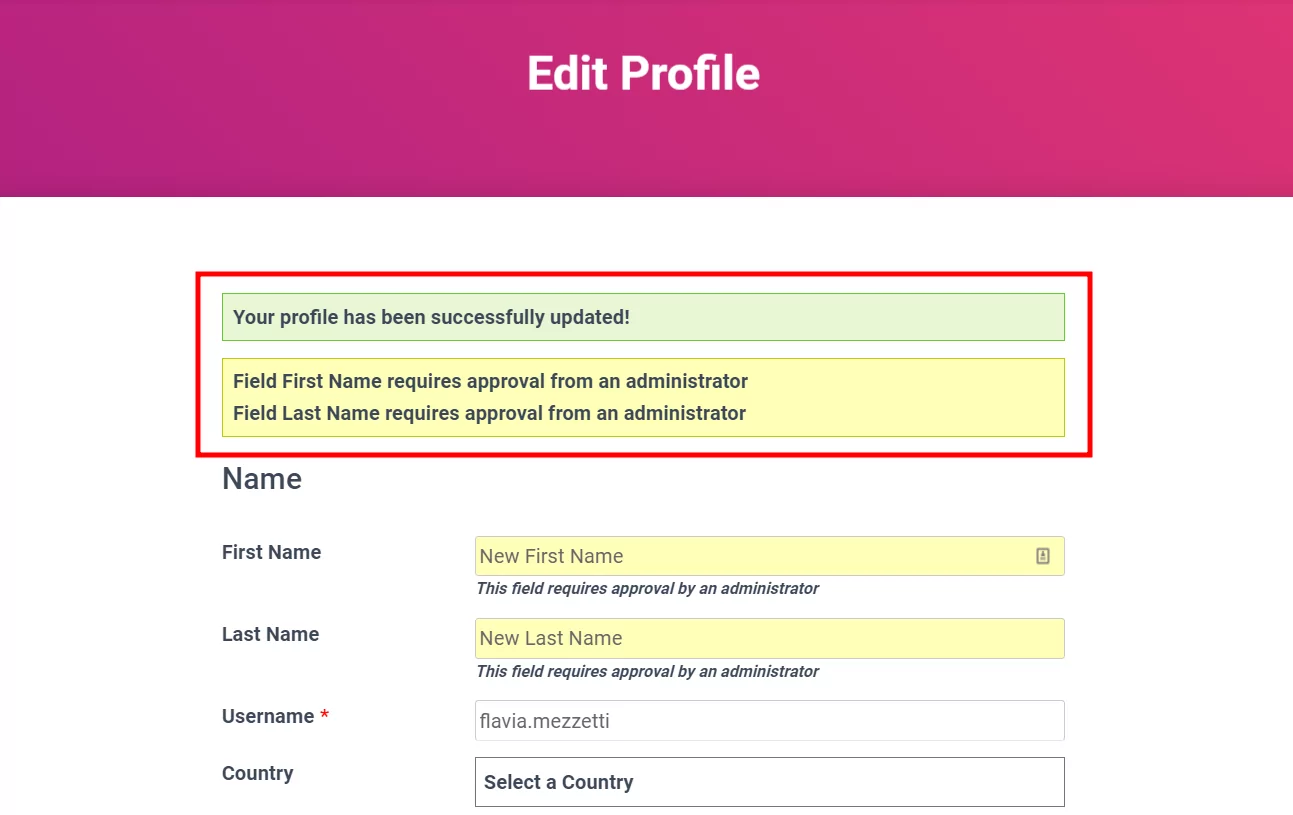 Administrators have a couple of extra options on the edit profile forms, after activating the add-on, that will allow them to filter users that require approval and approve individual fields.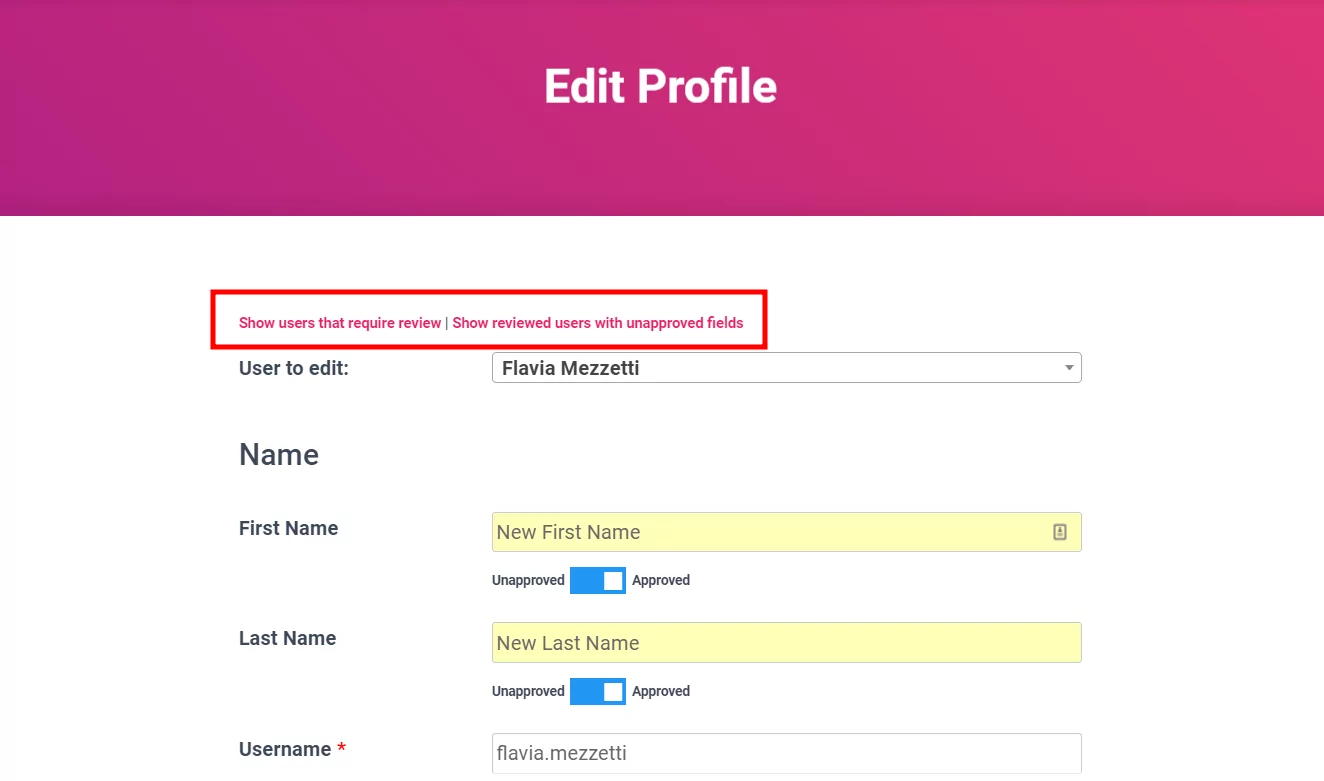 Notification Emails
The administrator of the site will also receive a notification email when a user has updated his profile and has modified at least one field that requires approval. At the same time, the user will receive a notification email as well after an admin has reviewed his profile and clicked the "Finish Review and Send Notifications"
Take Control of Your User's Profile Changes Today
Now you know how easy it is to manually approve any changes a user makes on their edit profile form with the help of Profile Builder and the Admin Approval on Edit Profile Fields premium Add-on. So why not try it yourself?
For more details on how to install the add-on or it's functionality please visit this documentation page or feel free to ask us any question in the comments section.