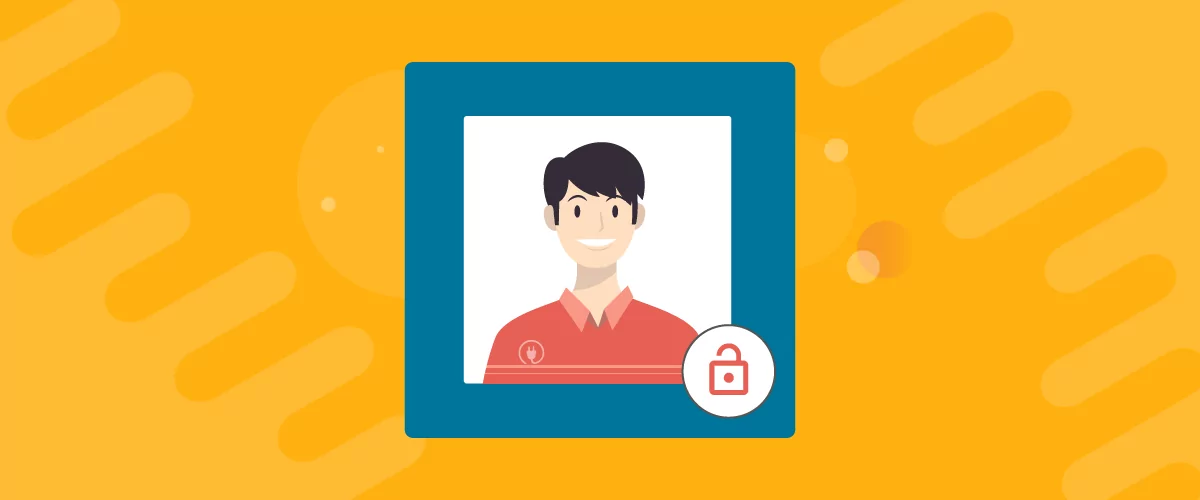 The WordPress Editor Role and the WordPress Author Role are two of the most important user roles on any WordPress site. However, WordPress doesn't allow making any customizations to these user roles by default.
But since websites and user roles are never a one-size-fits-all thing, you need a reliable solution to manage WordPress Editor and Author permissions.
Let us understand these two important user roles in more detail below.
WordPress Editor Role
WordPress Editor user role is one of the most important user roles in WordPress. It's also one of the 5 default user roles in WordPress. The other 4 default user roles include:
Administrator
Author
Contributor
Subscriber
The Editor user role has the most permissions in WordPress after the Administrator user role. A user assigned as an editor on your WordPress website would be able to perform the following tasks:
Read and comment on any posts, including the ones saved as a draft on the backend;
Publish new posts, be it their own posts or some other user's posts;
Edit and delete any posts belonging to any user, including the Administrator;
Create new categories and tags as well as delete any of the existing ones;
Moderate comments from all the users.
WordPress Editor Permissions
As you can see, an editor has control over almost everything related to the content part of your WordPress website. It should only be assigned to users who you can trust with complete content management of your website.
However, some website owners may not be comfortable with granting all of these permissions to their editors. Similarly, some website owners may also want to give their editors some additional permissions that the Editor user role doesn't have by default.
The same goes for the WordPress author role, which is another default user role in WordPress. This is where a user role editor plugin like Profile Builder comes in.
It lets you customize the permissions for all WordPress user roles, including both default and custom ones. In addition, it also lets you add new user roles in WordPress and WooCommerce.
But before we get into editing the Editor and Author user roles, let's also take a quick look at the WordPress author role.
WordPress Author Role and Permissions
The WordPress Author role, as the name suggests, is primarily for users who are assigned the responsibility of content creation on your website. They enjoy all the publishing permissions just like the Editor user role, but they can't edit or delete any other user's posts or pages.
Similarly, they do not have access to the categories and taxonomies, and also can't moderate the comments by default. That said, some website owners do allow certain permissions to their authors in order to let them moderate the comments they get on the posts created by them.
So, before we get to the process of editing these user roles in WordPress, let's talk about why you'd want to use Profile Builder for the task.
Why Use Profile Builder for Managing WordPress Editor and Author Permissions?
Profile Builder is a complete user management plugin. It gives you complete control over every area related to user management of your WordPress website.
Of course, it includes user role management since Profile Builder functions as a WordPress permissions plugin as well. You can add role capabilities to any user or edit user roles in WordPress in a few clicks.
There are tons of other important user management functionalities. Here's a quick look at them:
There are many other functionalities too. They all combine to offer you a complete user management system in addition to allowing you to customize and manage the WordPress Editor and Author user roles.
However, a lot of its advanced functionalities are only available in the pro version of Profile Builder. But if you take your users and your website seriously, it's going to be a great investment for you.
Now let us get to how to go about editing these user roles using Profile Builder.

Profile Builder Pro
Profile Builder Pro makes managing user roles a few clicks process while also offering tons of other important user management functionalities.
Get Profile Builder
Manage WordPress Editor Permissions Using Profile Builder
The first step is going to be to install Profile Builder on your WordPress site if it isn't installed already. Click on Add New under Plugins on your WordPress dashboard. Type in "Profile Builder" in the search bar, click on the Install Now, and then the Activate button.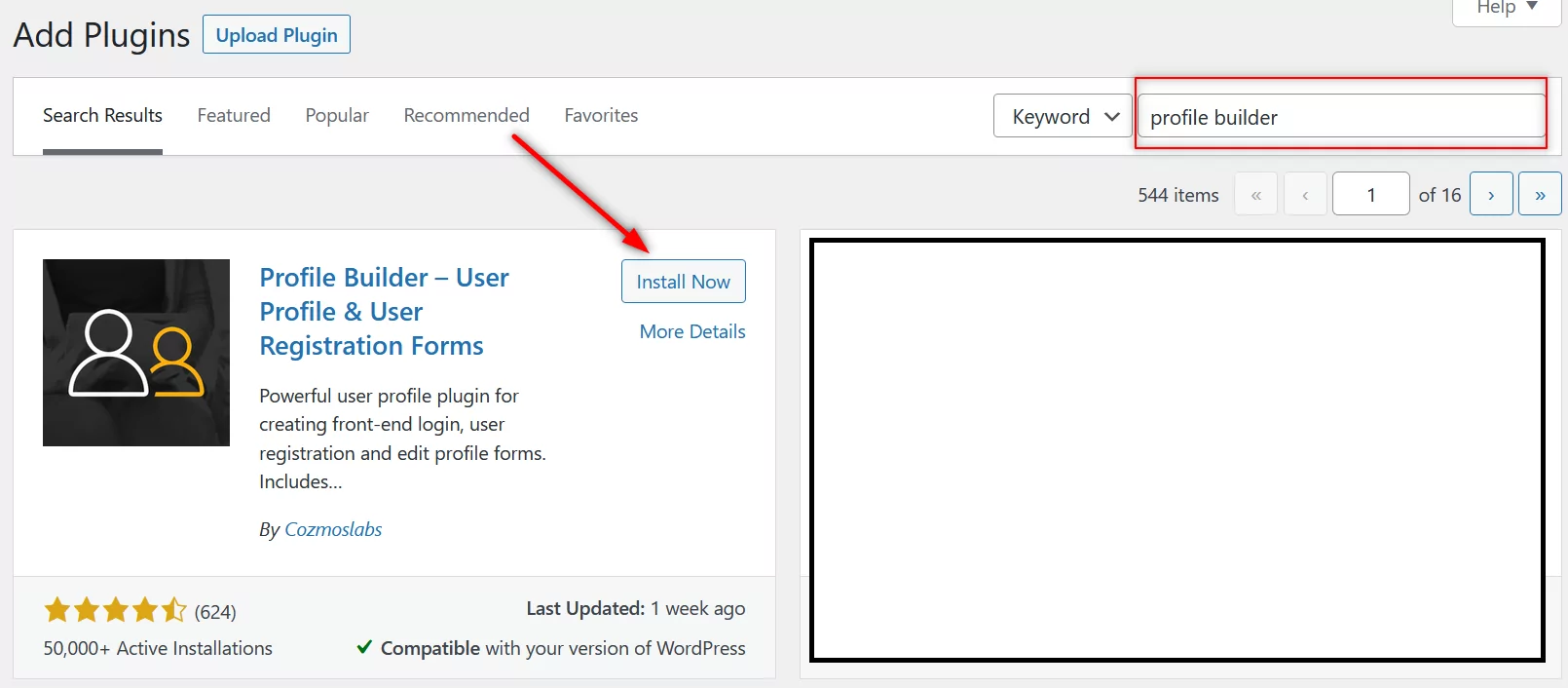 If you also decide to purchase Profile Builder Pro, you can log in to your account on Cozmoslabs and download the plugin files after completing the purchase.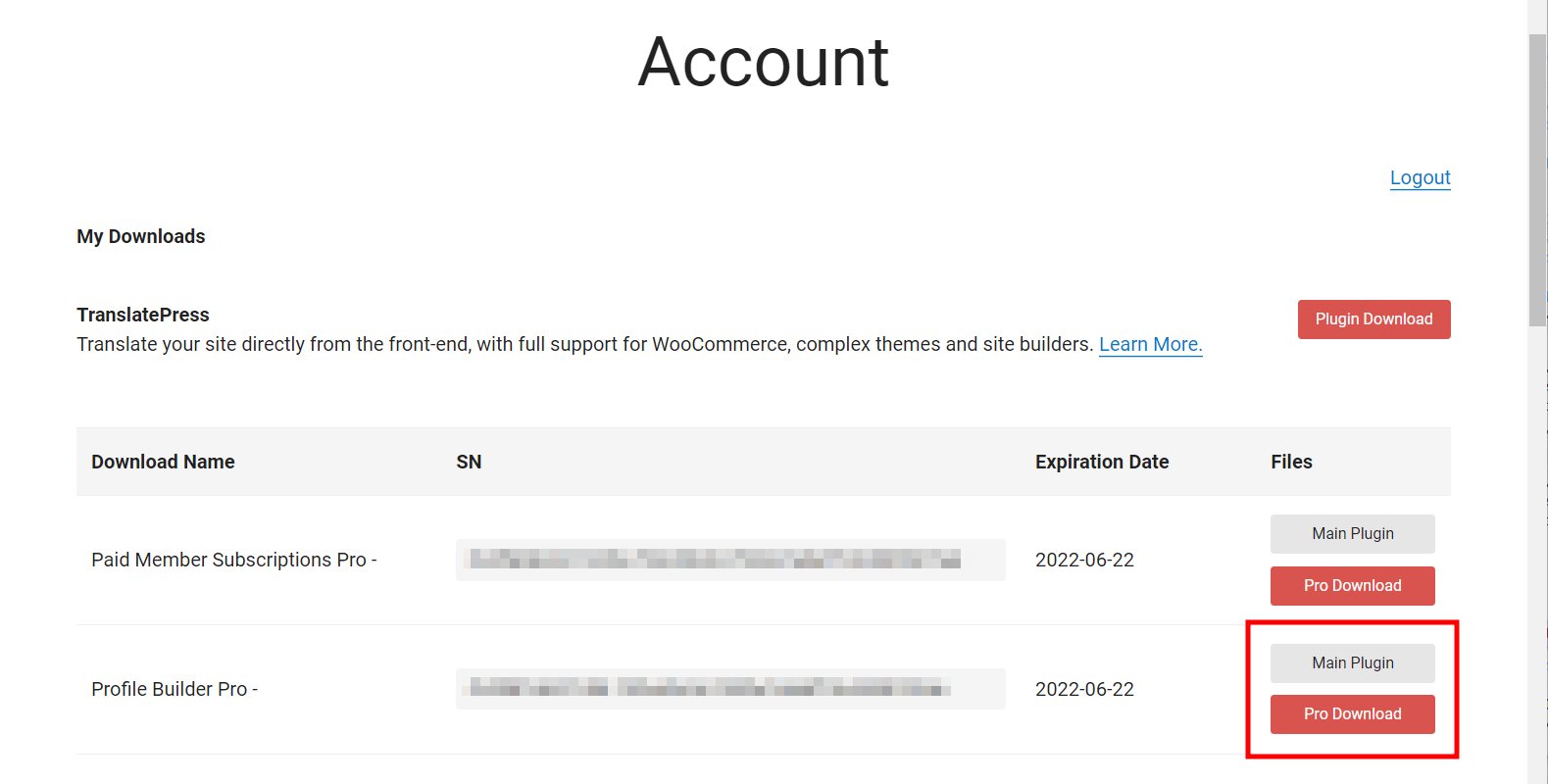 Customizing WordPress Editor Role Permissions
Now it's time to start customizing the WordPress Editor role the way you want. To do so, click on the Roles Editor option under the Users menu.
Scroll down to find the Editor role listed on the page. Then click on the Edit link below it.

You will then land on a page where you will be able to make all sorts of customizations to your Editor user role, basically divided into the following:
Deleting the WordPress Editor permissions you don't want the editors to have;
Adding new editor role permissions that may be necessary for them to perform their job.
Simply click on the Delete link beside the permissions you want to remove for your Editor user role. Similarly, click on the Select capabilities field and a list of all the capabilities will pop up.
Choose the capability you want to add and click on the Add Capability button. You can add as many new Editor role permissions as you want this way.
Once you're done making all the changes, click on the Update button on the right. All your changes would go live and your Editor user role will be customized according to the changes you made to it here.
Customizing WordPress Author Permissions
The process to manage and customize the WordPress Author role is going to be exactly the same as the Editor role we explained above. Just choose the Author user role from the list on the Roles Editor page.
Cloning the Author User Role
You can also clone the Author user role (or any user role for that matter) if you want to have different types of author permissions for different authors working on your site.

If you click on the Clone link highlighted in the above image, you will get a new user role with all the permission of your existing Author user role added. This way you won't have to begin from scratch and manually add all the WordPress author permissions again.
You can just make the changes you want for the different Author roles, give a name to your additional Author role, and click on the Publish button on the right.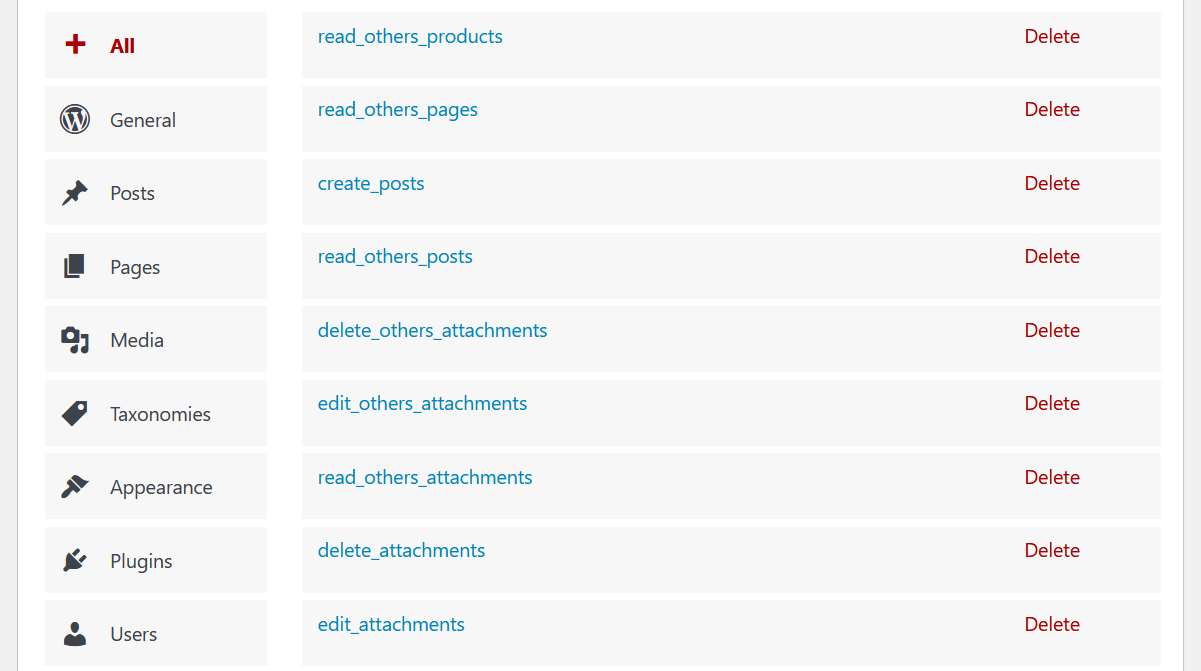 Creating New User Roles and Deleting Unneeded Ones
You can just as easily create new Editor, Author, or any other user roles using Profile Builder too. If you want to simply create a new Editor or Author user role from scratch, you can just delete the existing user role and create a new one.
Just click on the Delete link under the user role you want to delete. Then click on the OK button when it asks for a confirmation.
When it comes to creating user roles, we actually have a detailed guide on adding new user roles in WordPress and WooCommerce. You can refer to this guide for creating a new Editor or Author user role. The process is straightforward as you simply need to click the Add New Role button at the top of the Roles Editor page, and then do pretty much the same things that we explained above.

Go Beyond User Roles with Profile Builder Pro
Profile Builder Pro is a complete user management plugin. It covers every single area of user management, all while making it surprisingly easy to manage every kind of user functionality.
Editing user roles is just a few clicks affair. But you can do a lot more with Profile Builder, ranging from creating important user forms to custom redirects for users for different actions to managing WordPress or WooCommerce password strength, creating a WordPress member directory, and much more.
So, get Profile Builder today and control the user management of your site like a pro without having to touch the code!

Profile Builder Pro
Complete user management, all in one place. Give Profile Builder Pro a try today!
Get Profile Builder
Do you have any questions? Ask away in the comments below.