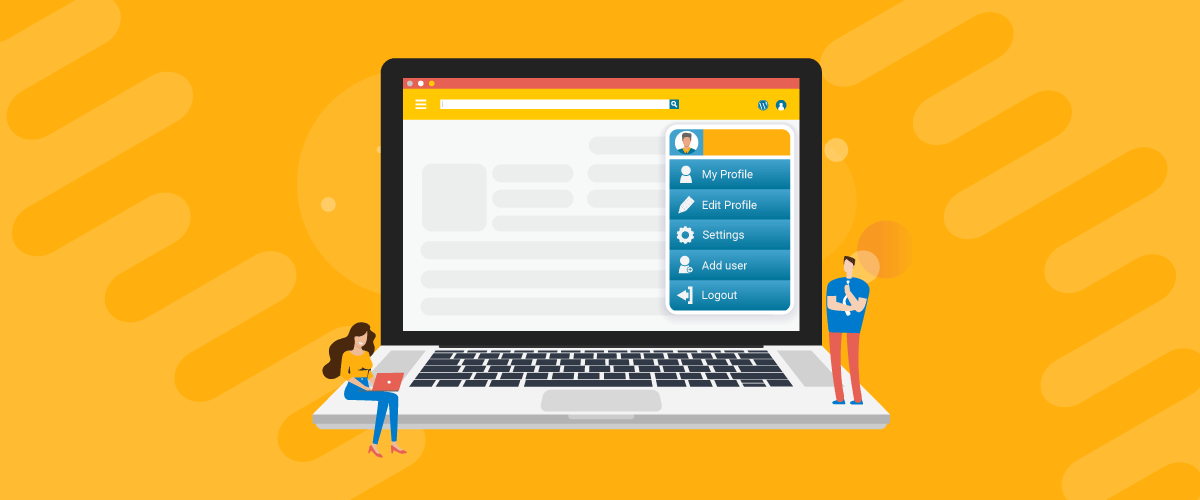 Looking for the best WordPress user profile plugin to give your site's members their own great-looking front-end profiles (and/or let users edit their profiles from the front-end)?
In this post, we'll share and compare five of the top user profile plugins that will help you do just that.
We'll analyze everything from features, ease of use, user rating, price and whether or not they have a free version available. Let's dive in…
WordPress User Profile Plugin Comparison Table
Here's a quick comparison table so that you know what to expect, and keep reading for a lot more detail!
| | | | | | |
| --- | --- | --- | --- | --- | --- |
| | | | | | |
| User rating (out of 5)* | 4.7 | 4.3 | 3.5 | 4.2 | 4.6 |
| Free version? | ✅ | ❌ | ✅ | ✅ | ✅ |
| Starting price for Premium | $69 | $60 | $15+ | $49 | $79 |
*According to WordPress.org or CodeCanyon user ratings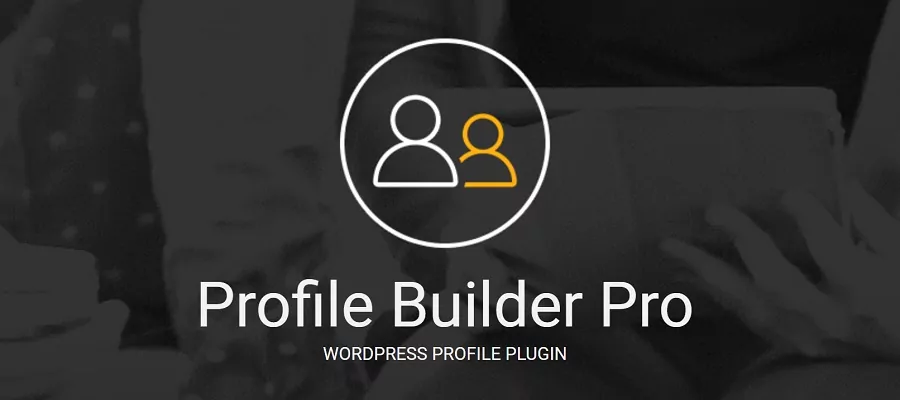 Profile Builder is a very popular user profile plugin that's active on over 50,000 sites and has a 4.7-star rating on over 660 reviews at WordPress.org.
It comes in both a free version at WordPress.org, as well as a premium version with lots of extra functionality.
At a high level, Profile Builder helps you with everything "profile related", including front-end…
Registration forms
Profiles
Login forms
All forms are highly customizable both in terms of content and styling, the plugin offering 4 pre-designed templated for beautiful looking user profiles.
The premium version also adds support for some more advanced features, like multiple forms/profile pages, WooCommerce sync, and lots more.
Profile Builder features
Let's start with the basic free features…
Using a set of shortcodes, Profile Builder lets you create a WordPress front-end user profile page, as well as associated tools to register users and let them log in from the front-end (including a front-end password recovery feature).
You get plenty of options for controlling the registration process – like enforcing strong passwords and redirecting users after register/log in. And you can also restrict access to certain content or create a completely private website.
As for the profile itself, you get an intuitive drag-and-drop builder that lets you control and arrange the custom user profile fields: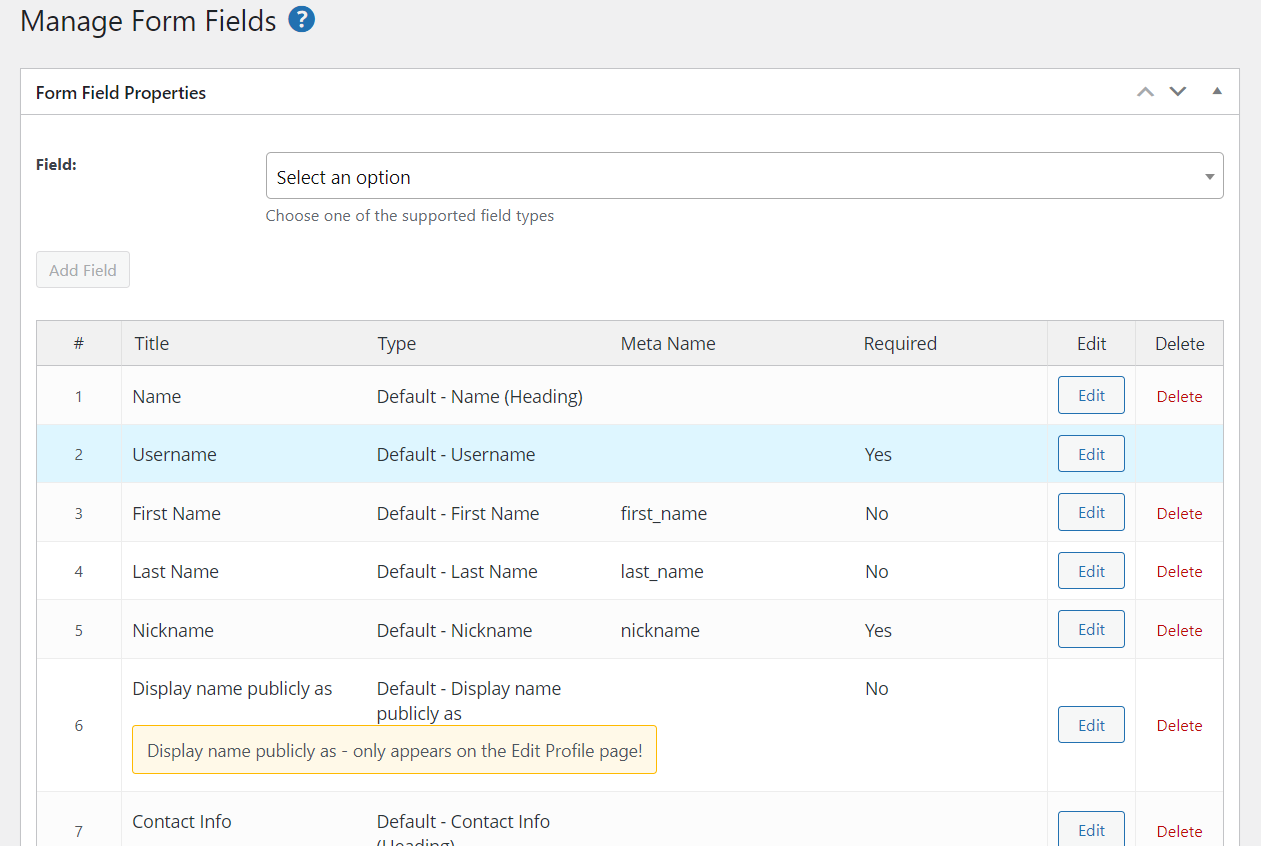 With the paid version, you get more options for controlling these profile fields, including options to add conditional logic to profile fields or include repeater fields. You can also require admin approval for profile edits.
The paid version also lets you create multiple registration forms (each with different profile fields and/or user roles) and multiple edit profile pages. For example, if you have a job list site, you could have one set of registration/profile pages for job seekers and another for companies looking to hire. For a better structure of such a website, you could also add new user roles to easily identify job seekers and employees from one another.
You can also create public member directories that list your users, along with options for people to filter and search members. Like the registration/profile pages, you can create multiple different member listings, each with a different list of users.
Finally, you can also integrate Profile Builder with some other tools…
If you want to charge people for creating a profile or adding more functionality to a profile, you can integrate Profile Builder with the Paid Member Subscriptions plugin.
And Profile Builder also includes integrations for other plugins like:
An example of a user profile
Here's what the default front-end profile page looks like, without any customization: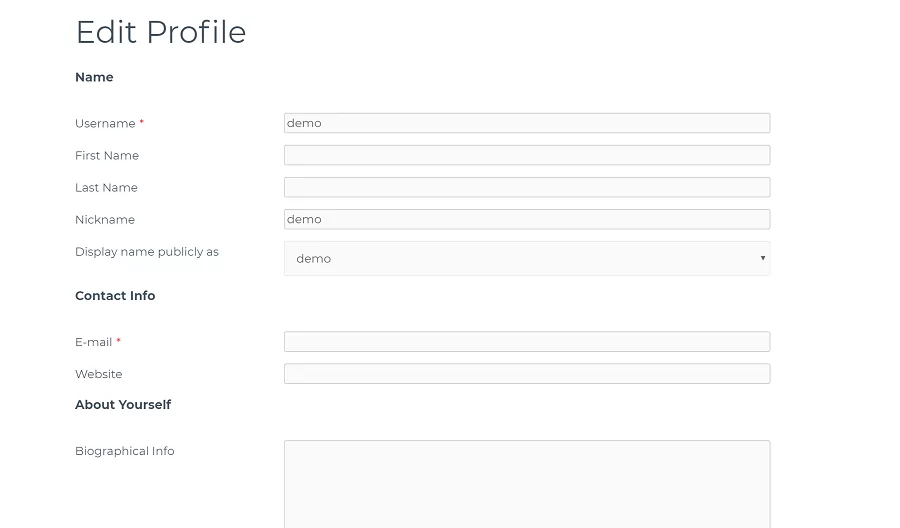 And here's how a custom edit profile form created with Profile Builder could look like: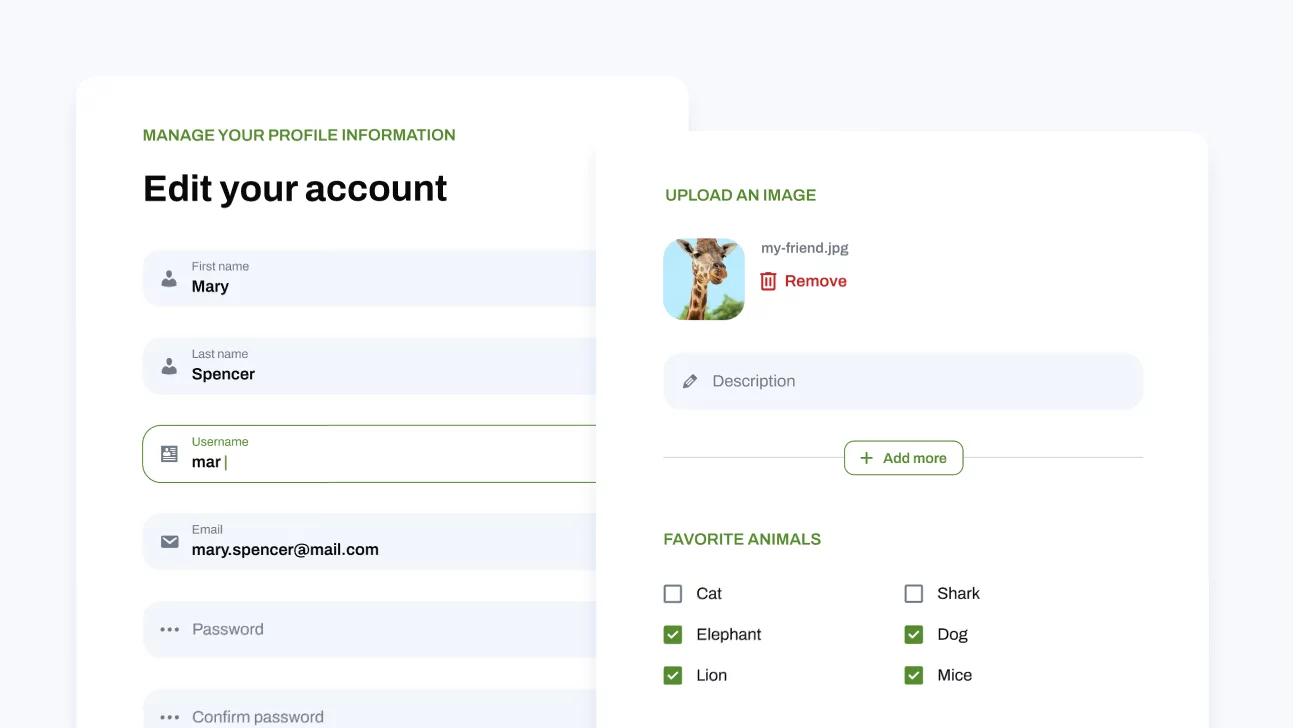 Price and details
You can get started with Profile Builder using the free version at WordPress.org. Then, if you want more functionality, you can upgrade to the premium version.

Profile Builder Pro
Create beautiful front-end registration and profile forms with custom fields. Setup member directories, custom redirects, cutomize user emails & more using the all in one user management plugin.
Get Profile Builder

UserPro is a premium user profile plugin sold at CodeCanyon. According to CodeCanyon's numbers, it's been purchased over 20,000 times and has a 4.34-star rating on over 1,700 reviews, which makes it the most popular user profile option at CodeCanyon.
It leans a little more towards the social side of front-end user profiles, with features like achievement badges and activity feeds.
UserPro features
UserPro has a lengthy feature list, covering everything from login and registration forms to front-end profiles, member listings, gamification, and more.
To register people, you can:
Once you get people registered, there are some good community-building features including:
Searchable member directories
Public activity feed
Badges and achievements for gamification
"Follow" functionality – users can follow other members to receive notifications for their activity
You also get basic content restriction, as well as integrations with WooCommerce and BuddyPress.
An example of a user profile
Here's what the default WordPress front-end user profile page looks like from the UserPro demo: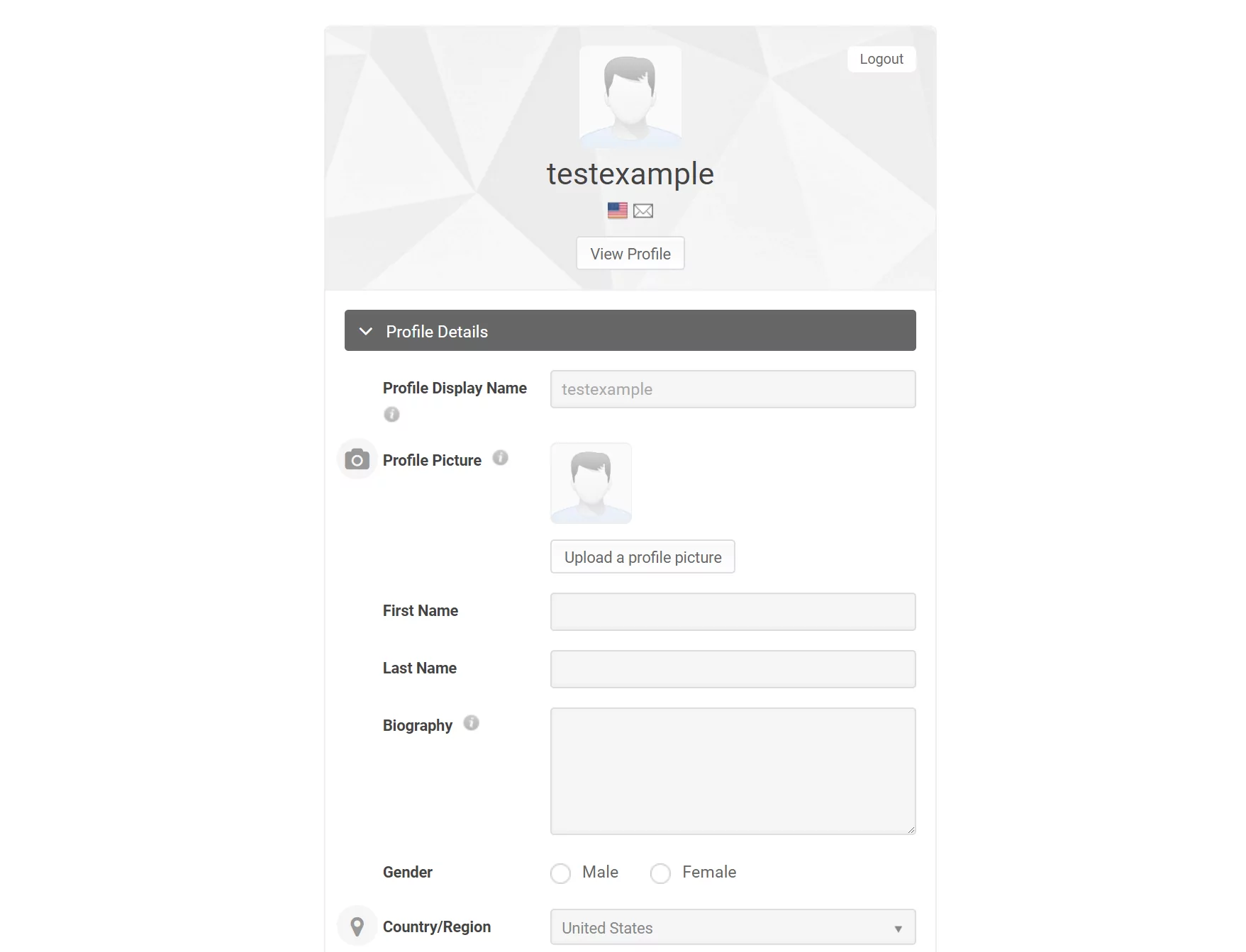 Price and details
UserPro only comes in a premium version. Its list price is $60, though it was on "sale" for $39 at the time we put together this list. It seems like the regular price is just $39, but the developer does still list its retail price as $60.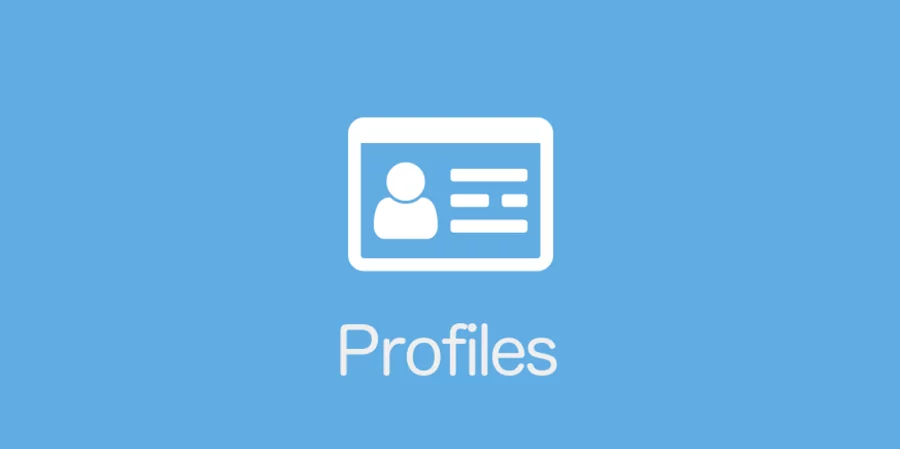 Theme My Login is a popular free plugin that helps you skip the native WordPress login/registration functionality and create your own front-end pages that match the rest of your theme.
It's active on over 100,000 sites, but it only has a 3.5-star rating on 430+ reviews.
The free version is only about login/registration forms. However, with an affordable premium extension, you can also add support for WordPress front-end user profile pages.
Theme My Login is good for a very basic front-end user profile, but it lacks the depth of most of the other tools on this list.
Theme My Login features
Even with the Profiles add-on, Theme My Login is super simple and gives you very few customization options.
Once you install and activate it, the plugin will automatically create pages for all the key functionality – e.g. login, register, profile.
Beyond that, you just get a few options: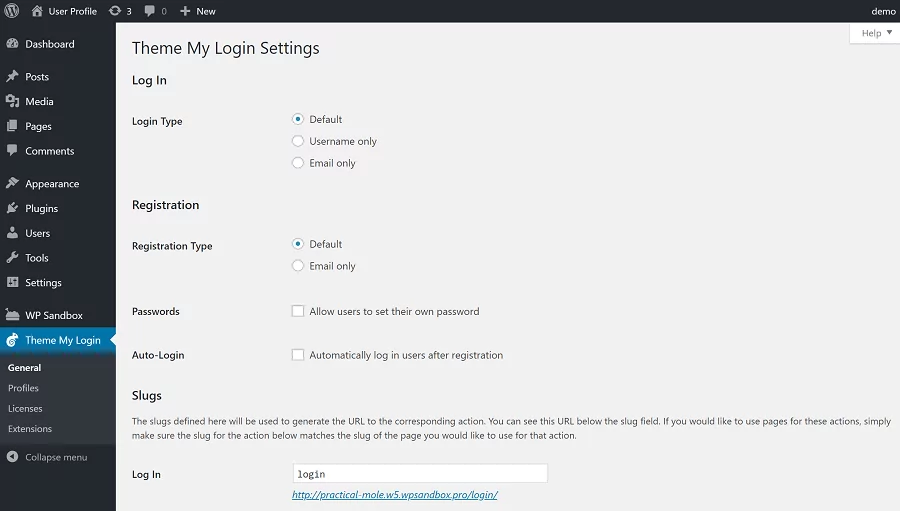 You can choose which user roles get a front-end user profile, but other than that, there aren't really any options for customizing the actual profile fields.
There are also other premium extensions for:
User avatars
Social login
Two-factor authentication – supports Google Authenticator, Authy, and others
Custom email notifications
Moderation – require users to confirm their email address or be manually approved by an admin
An example of a user profile
Here's what the default front-end profile page looks like, without any customization: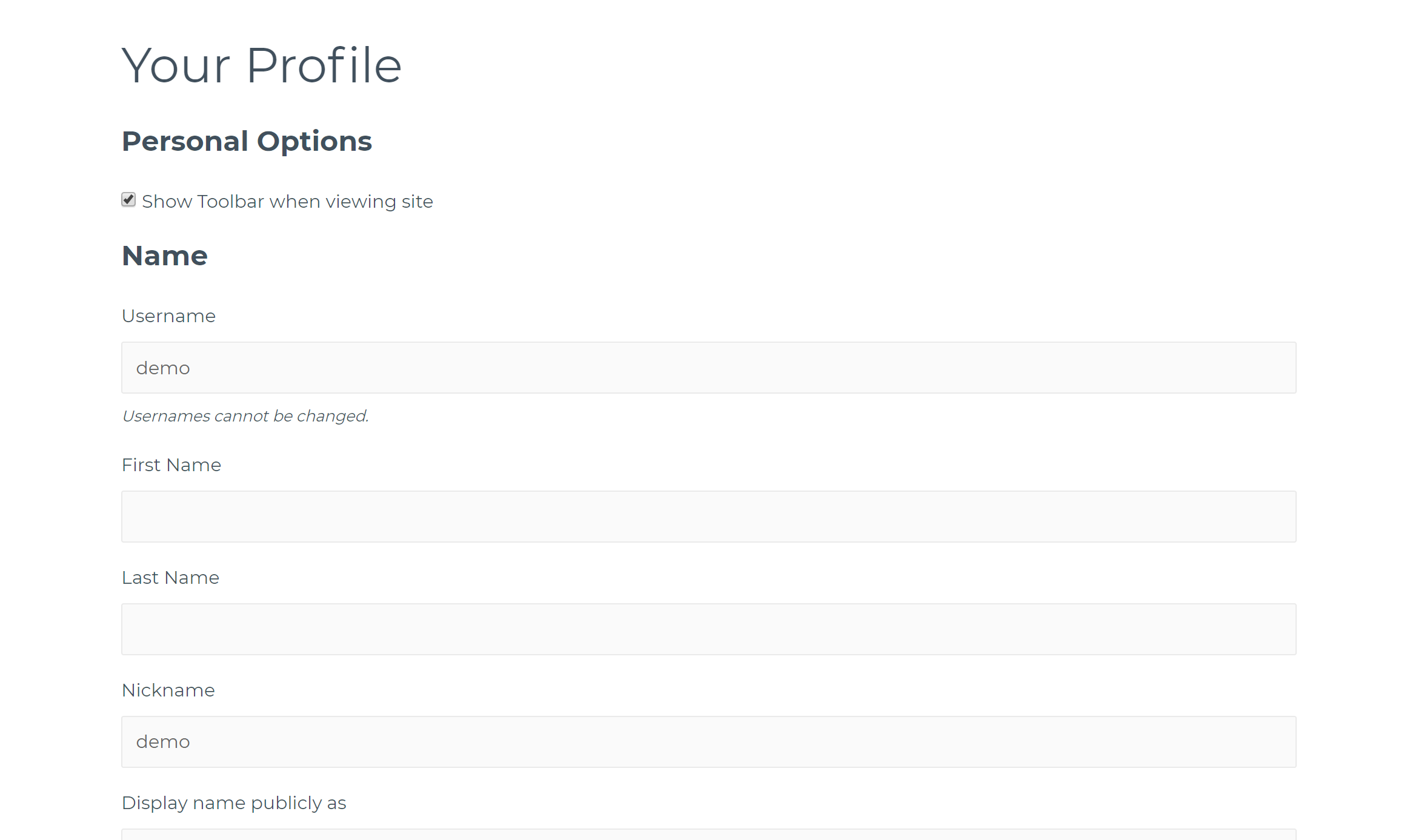 Price and details
The core Theme My Login plugin is free, but remember that it only works for login/registration pages.
If you want the profile functionality, you'll need the paid Profiles add-on which costs $15. Even with the premium Profiles add-on, the functionality still lags behind the free functionality in most of the other plugins, which is something to consider.
You can also purchase other premium plugins for $10+ each.

WP User Front End is a user profile plugin at its core, but it also goes further into front-end post submission and memberships. If you do want that front-end post submission functionality, this one might be a good option because it focuses more on that area than other plugins on this list.
According to WordPress.org, it's active on over 30,000 sites with a 4.2-star rating on over 350 reviews.
WP User Front End features
At a basic level, WP User Front End has the core features of a WordPress user profile plugin. You can:
Create frontend login/registration forms and redirect people after they log in
Offer a frontend profile and let people edit their profiles
Where it differs a bit from the other plugins is that it's a little more focused on front-end post submission and recurring memberships. For example, it has a built-in Submit Post option on the user profile page (you'll see that below).
You can choose what post type to have people submit to (e.g. allow front-end job submissions by having people submit to a "Job" custom post type), and you can also charge people for the right to submit content, either one-off or subscription payments.
You also get the ability to fully customize the front-end post submission form. Here's what the form builder interface looks like: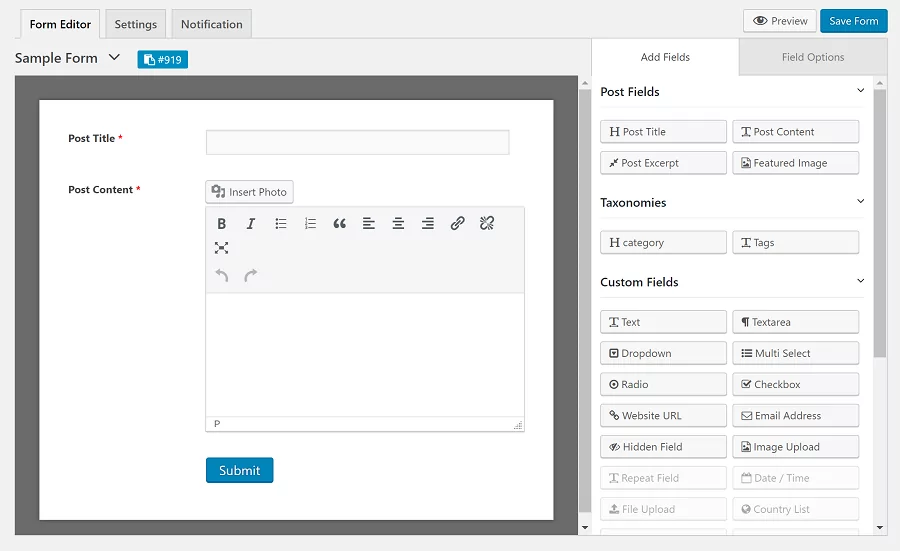 Other features include:
Content restriction
Contact forms
Post expiration
An example of a user profile
Here's what the default front-end profile page looks like, without any customization: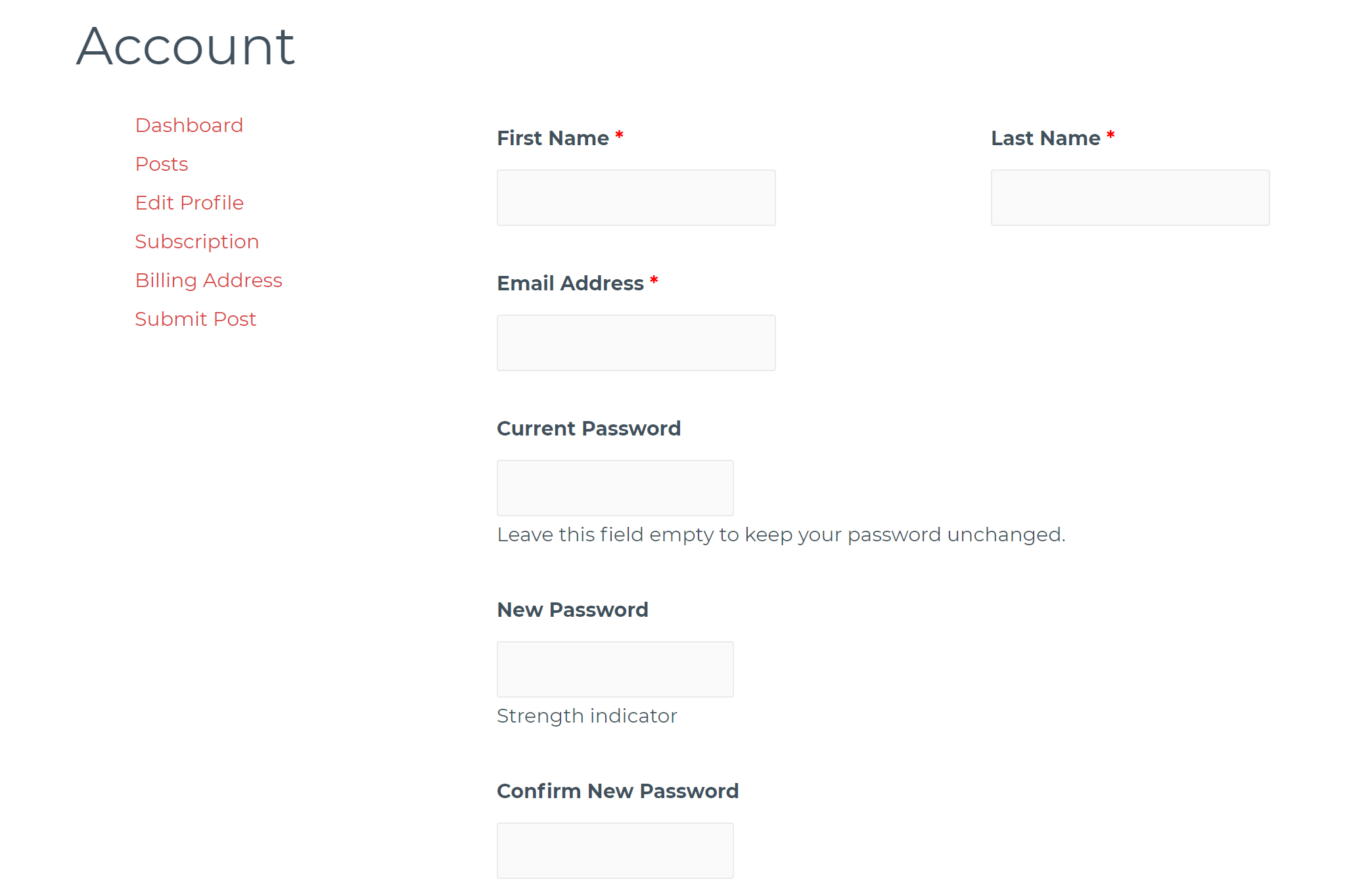 Price and details
The core plugin is available for free at WordPress.org.
After that, the limited Pro plan starts at $49, and the full-featured Pro plan will cost you $159.

Active on just 7,000 sites, ProfileGrid is the least popular user profile plugin on this list. However, it does have a solid review rating according to WordPress.org, with a 4.6-star rating on over 130 reviews.
ProfileGrid is a little more focused on creating an online social community, with features like user groups and activity feeds. As such, if you don't want that social functionality, this might not be the plugin for you.
ProfileGrid features
To get started, ProfileGrid helps you create custom registration and login pages. You can either have one registration form for all users. Or, you can create separate user groups, each with its own custom registration form.
Each group can have its own set of fields, user role, membership limits, etc.
On the social/community front, ProfileGrid lets you create both group and user directories, and it also has features like:
User blogs (you can either have people create blog posts as regular WordPress posts or "ProfileGrid Blogs"
Private messaging between users
Friends system (e.g. people can send "friend requests" to one another)
Notifications
Group wall/photos
Each user gets a WordPress frontend user profile page to showcase all of their details and social interactions.
Other non-social features include:
Custom email notifications
Charge a fee for people to join groups
An example of a user profile
Here's what the default front-end profile page looks like, without any customization: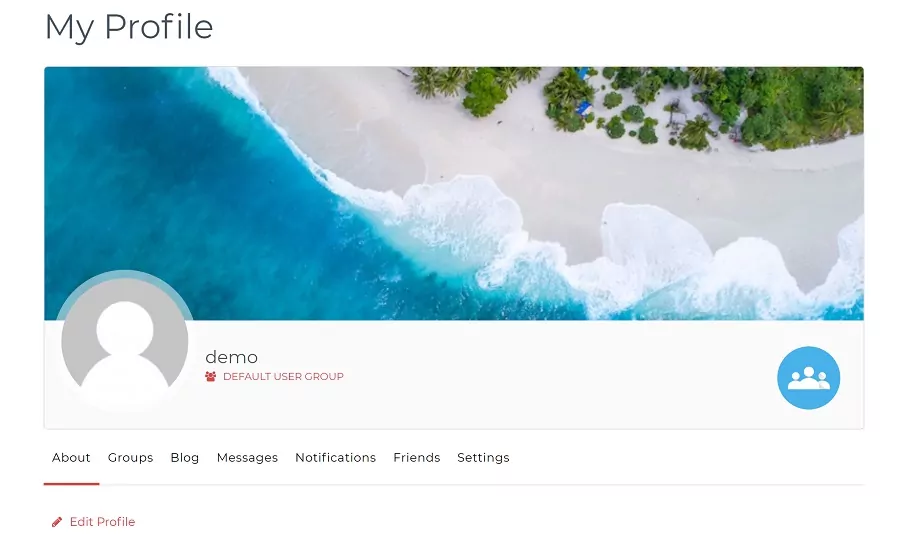 Price and details
You can get started with ProfileGrid for free at WordPress.org.
After that, paid plans start at $79 for use on a single site, or $139 for use on unlimited sites.
What's the Best WordPress User Profile Plugin for You?
Because your situation is unique, we can't recommend a single plugin that's right in 100% of situations. However, we can help you make your choice by going over the main strengths of these five plugins again.
To recap, here are the basic details on the five user profile plugins we looked at:
| | | | | | |
| --- | --- | --- | --- | --- | --- |
| | | | | | |
| User rating (out of 5)* | 4.7 | 4.3 | 3.5 | 4.2 | 4.6 |
| Free version? | ✅ | ❌ | ✅ | ✅ | ✅ |
| Starting price for Premium | $69 | $60 | $15+ | $49 | $79 |
And here's a quick summary of the basic strengths of each tool:
Have any questions about these user profile plugins? Ask away in the comments!