We have some good news for our WordPress User Listing feature from Profile Builder Pro!
Yes, as the title says it, we have fixed quite a few bugs on the WordPress User Listing feature.
Thanks to you, we received lots of feedback and there were a lot of edge case scenarios that broke the functionality.  This feature was rebuilt from scratch, now being a lot more stable and working as it was supposed to.
To get access to the latest Profile Builder Pro version please visit your account page, or wait top 12 hours for the automatic update to arrive to your WordPress installation.
As you know, this feature was created for you to ease the process of listing your registered users, and customize that list by your own preferences.
Writing your own html code for the front-end WordPress user listing design, can be done in the back-end, where you have two text areas to be completed: the one for the "all-userlisting', and the one for the 'single-userlisting'.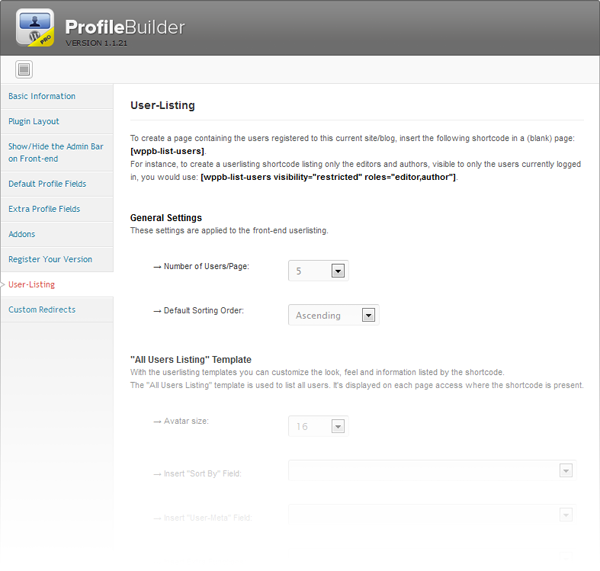 The User Listing feature allows you to list users with only certain roles, to list users only with a certain meta-field/meta-value combination, to list only users who want their profile to be viewable by others or to list any a combination of the last three mentioned.
That's pretty much of it, if you have any problem, or any other suggestion, please let us now, by asking in the forum section, or send an email to our colleague gabriel[at]cozmoslabs.com.
Subscribe to get early access
to new plugins, discounts and brief updates about what's new with Cozmoslabs!