The [fep-dashboard] shortcode allows users to Register and Login in order to update their Profile, edit and delete Posts, Pages or Custom Post Types created with WCK Frontend Posting.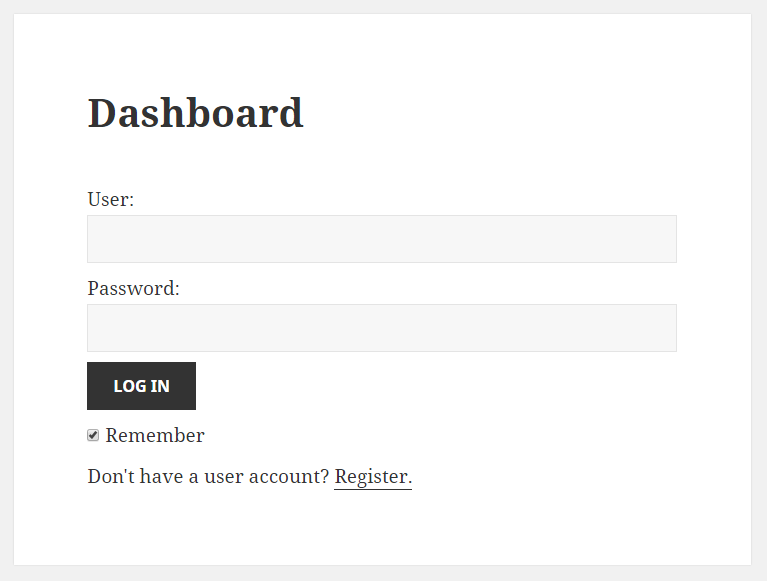 To generate the Frontend Posting Dashboard add inside a page the [fep-dashboard] shortcode.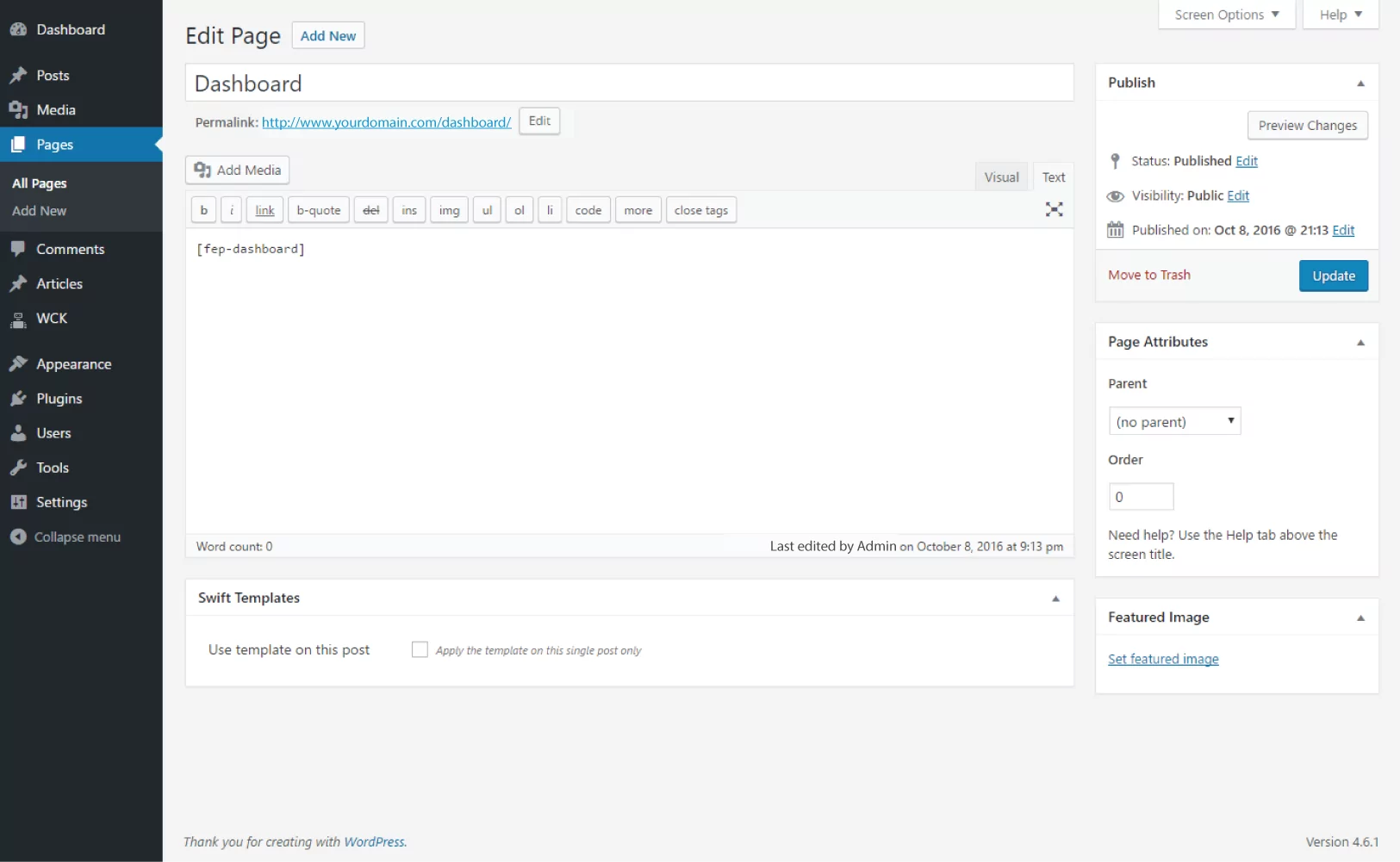 After Registration and Login users will be able to edit their profile, Posts, Pages and Custom Post Types.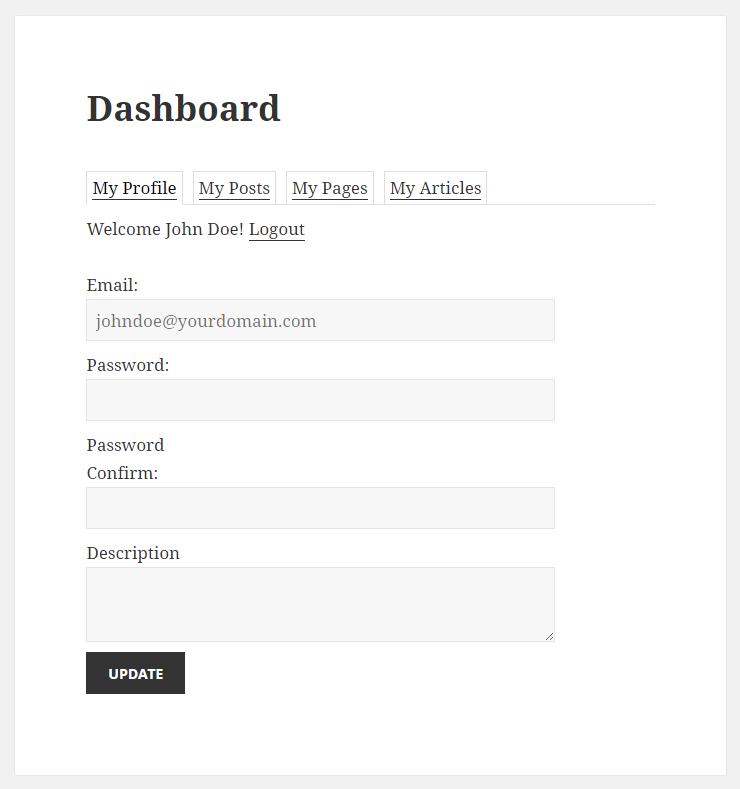 Notes
Each individual user will be able to see only Posts, Pages and Custom Post Types published by them. If a user hasn't published any post, only the My Profile tab will be displayed
The Dashboard is also a Login and Registration Form
In order for the Edit link to appear next to the published Posts, Pages or Custom Post Types, we need to create Frontend Posting Forms for each of our Post Types. For example if we create a Frontend Posting Form and assign in the Form Setup tab the Post Type to Post, we will generate the Edit link for our Posts inside the Frontend Dashboard