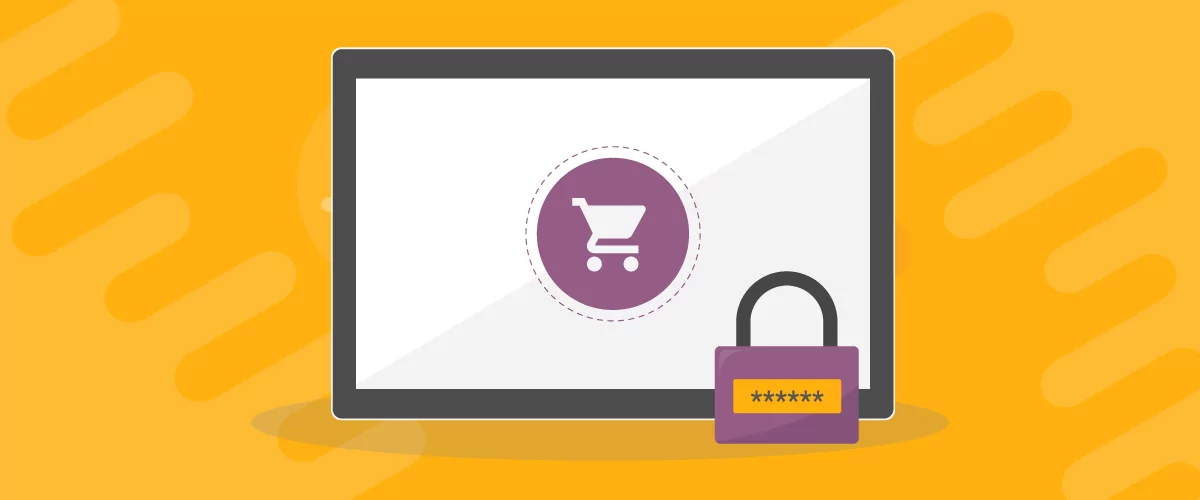 Creating a WooCommerce private store can seem like a very challenging and tremendous task. However, with the right plugin, it can all become incredibly easy.
You just need to stick around as we guide you on creating a WooCommerce private store as easily as it probably could be, while also walking you through some of the reasons why you would want to have a private store in the first place.
Why Create a WooCommerce Private Store?
A WooCommerce private store may be the solution to many different unique situations as a store owner. Not everyone wants to sell to everyone. Here are some reasons why.
Store Selling Exclusive Products
Some stores may be specializing in some limited-edition exclusive products. And they may have a specific audience or a loyal customer base who purchases their products.
They wouldn't want random people on the internet to access their store or products. A WooCommerce private store is going to be the perfect solution to this situation.
It would allow the store owners to ensure that nobody other than their existing customers can access their exclusive products.
Restricted Products
If you're a WooCommerce store selling restricted products, you may want to create a WooCommerce private store to do so. The consequences of selling products to restricted audiences – both legal and otherwise – can be quite serious in many cases.
There are quite a few restricted product categories in both the US and the UK, and the restrictions range from age to demographics as well.
Creating a WooCommerce private store will allow you to vet your users at the time of registration. So that only the users who are authorized by law can access the products you're selling.
Moreover, you may want to check the restriction status of the products you're selling. It's not just the obvious products like alcohol and tobacco that fall under the restricted category.
In many regions including the US, even certain DIY tools, cleaning and beauty products, electronics, and jewelry products are restricted.
Invite-Only Stores
Some store owners have a different vision in mind as their marketing strategy. They don't want to build a large customer base with lots of hassles and bottom-of-the-barrel margins.
Instead, they may prefer to deal in high-ticket, premium products with higher margins. And target a small segment of premium customers.
Creating an invite-only store would fit much better into their marketing strategy than a general WooCommerce store that's open for all.
Other Reasons
There can be some other reasons as well for creating a private WooCommerce store. Some of them include:
Certain businesses operate only in the B2B space and would need a private WooCommerce store to lock out retail customers;
When testing your online store before taking it live on a major scale, just like how SaaS companies create prototypes of their software products;
When your store or product listings are not ready to be taken live for the whole market, but you would still like to test the waters and start operations till your store is ready to be opened for all users.
Using the Best WooCommerce Private Store Plugin
WooCommerce and WordPress are super flexible as a platform. They have a plugin to implement pretty much any functionality you want.
And that goes for creating a WooCommerce private store as well. However, you must make sure you choose the best WooCommerce private store plugin that assists you not only with creating a private store but also the entire user management for your WooCommerce site.
And that's precisely where Profile Builder comes in. It's a complete user management plugin that also allows you to create a WooCommerce private store in a few easy clicks.
Here's a look at its most important functionalities related to creating a private WooCommerce store:
And there's much more. A lot of other functionalities that may not be directly related to creating a WooCommerce private store but would go a long way in helping you with your user management.
However, something you must note here is that while you can simply take your WooCommerce site private with the free version of Profile Builder, a lot of the features you see above would require purchasing the pro version.
Given the value Profile Builder brings to the table for a WooCommerce store owner, the pro version is going to be totally worth it.

Profile Builder Pro
Create a fully functional WooCommerce private store in a few clicks and get all the other required WooCommerce functionalities with Profile Builder Pro.
Get Profile Builder
How to Create a WooCommerce Private Store with Profile Builder
So now that you have a good bit of idea about the kind of functionalities that come with Profile Builder, let's discuss how to go about creating a WooCommerce private store using this plugin.
Installing and Activating Profile Builder
First things first, install and activate Profile Builder from your WordPress dashboard. Click on the Add New option under Plugins and search for "Profile Builder" in the search bar.
Then Install and Activate it.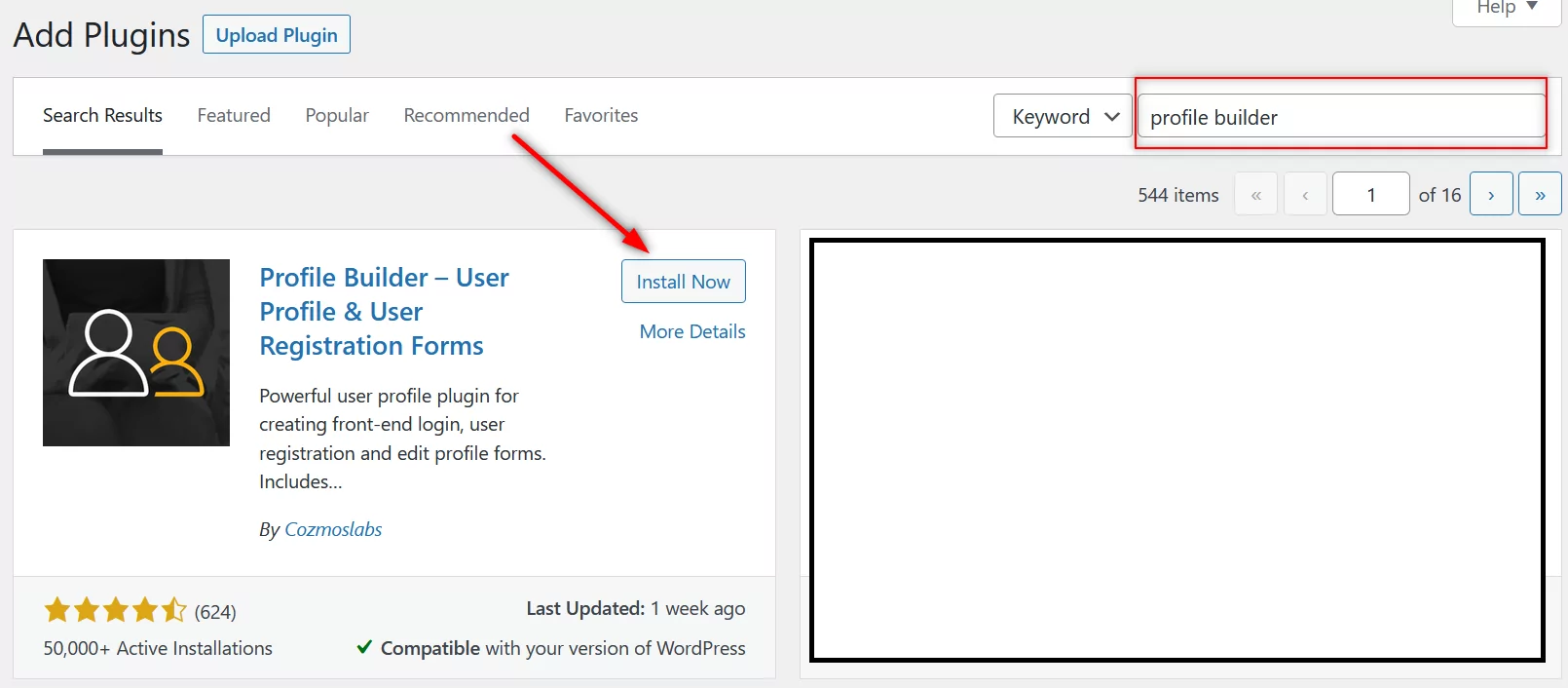 By installing and activating Profile Builder you're already halfway through the process. Profile Builder makes it that easy for you.
However, suppose you're not just looking to create a simple WooCommerce private store but also want to have other advanced WooCommerce and user management functionalities. In that case, you can purchase Profile Builder Pro.
Once purchased, you can download the Pro plugin from your account on Cozmoslabs. You can also download the free version from here as well if you're planning to go pro right from the start.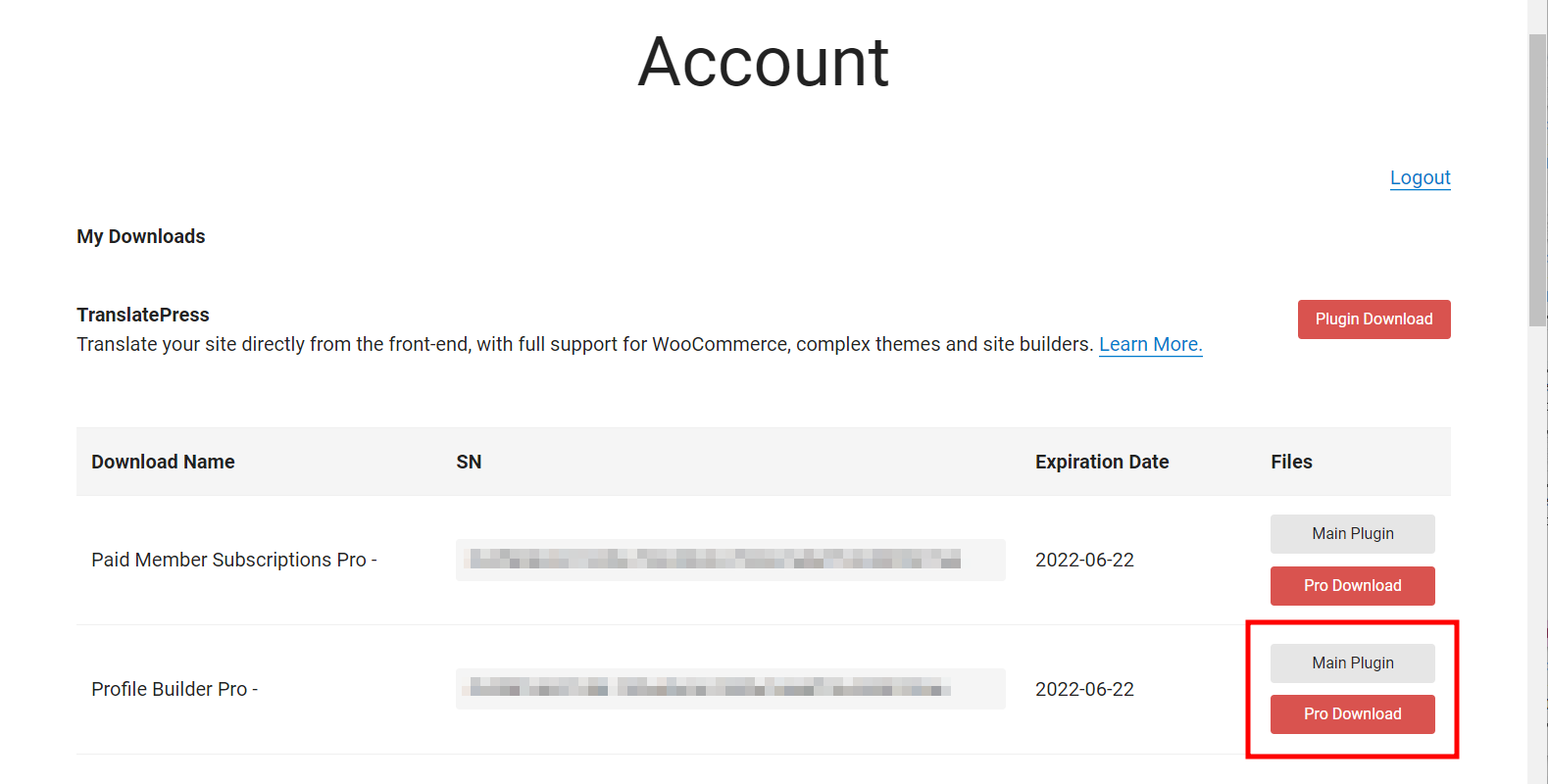 Then upload and install it on your WooCommerce site using the Plugin menu on your WordPress dashboard.
Enabling the Private Website
For creating a private WooCommerce store, the next step after activating Profile Builder would be to navigate to Profile Builder → Settings, and then click on the Private Website tab.
Click on the Enable Private Website dropdown menu and set it to Yes.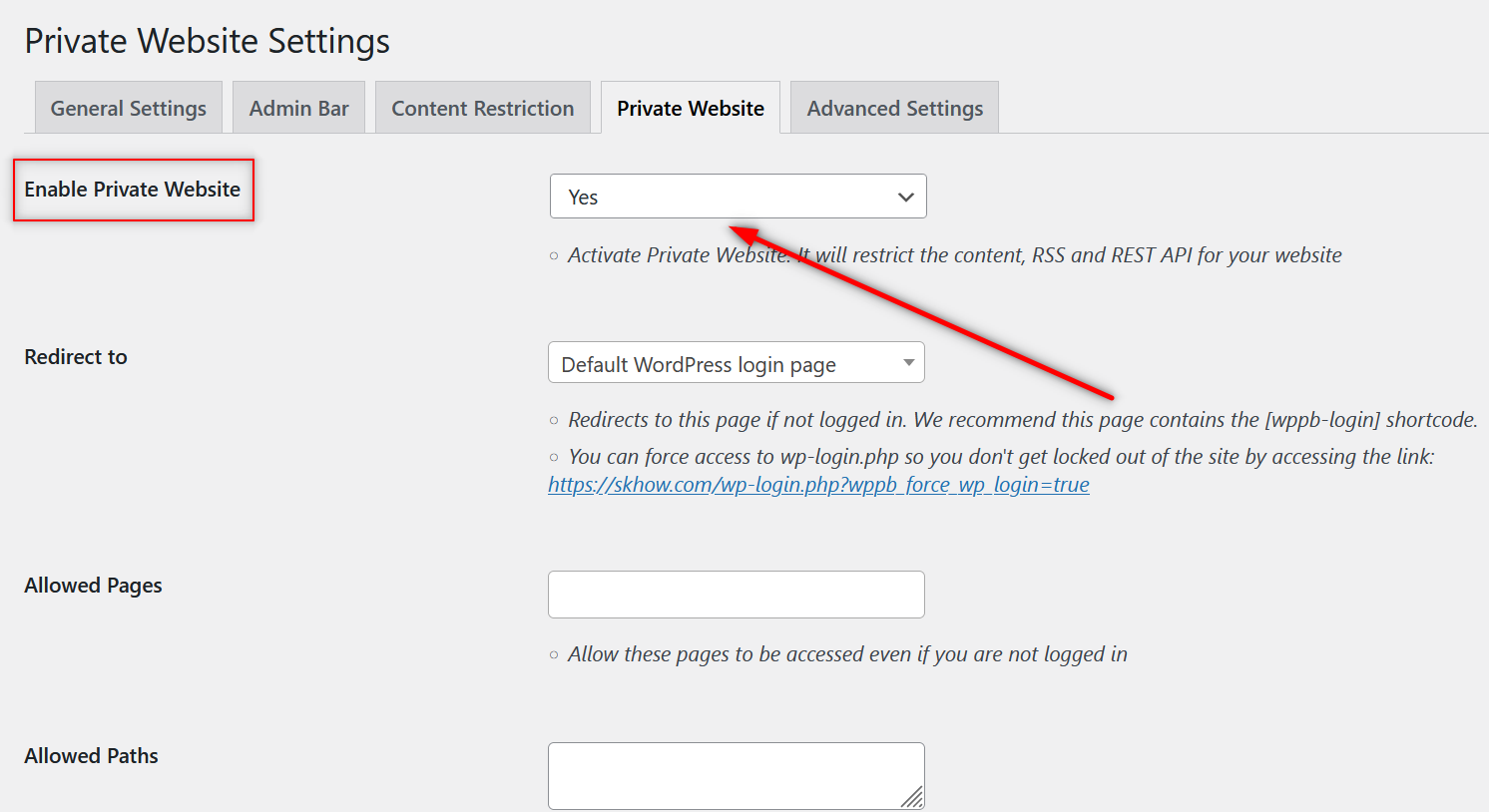 Redirection and Allowed Pages
The second option below that allows you to redirect your users as they visit your store. By default, it's set to the Default WordPress login page.
However, it's recommended to create a WooCommerce login shortcode using Profile Builder and use that to create a login page that you can customize to your needs.
If you have created a login page using Profile Builder, you will find it in the dropdown menu.

Choose the login page you want.
Now, as you scroll down further, you will find a field that says Allowed Pages. As the name suggests, you can use it to allow your users to access certain pages.
Unless you're manually registering users on your private store yourself, you would want to choose a registration page in that field. As you click on the field, a list of all the pages would appear.
Choose the registration page and any other pages you want your visitors to access without logging in. Similarly, if you have a certain path you have created that the visitors can access on your store before they register, you can put it in the next field.

Add Even More Functionaly to Your Private WooCommerce Store (Optional)
Now that you know how to set up a basic WooCommerce private store, let me tell you about a few other exciting things you can do with it, depending on your specific needs.
Below I've listed a few more functionalities that go hand in hand with everything we talked about so far.
Hiding Menus or Using the Custom Menus Add-On
Next, you have the ability to hide all menus for your visitors until they log in. By default, it's set to No.
You can use the Custom Profile Menus add-on if you want certain menus to be shown to the visitors and the others to be restricted until they log in.
This is an advanced add-on that is only available with Profile Builder Pro. If you have purchased and installed Profile Builder Pro on your site, you can activate this add-on by clicking on the Add-Ons option under the Profile Builder menu, scrolling down to the Advanced Add-ons section, and clicking on the Activate button beside Custom Profile Menus.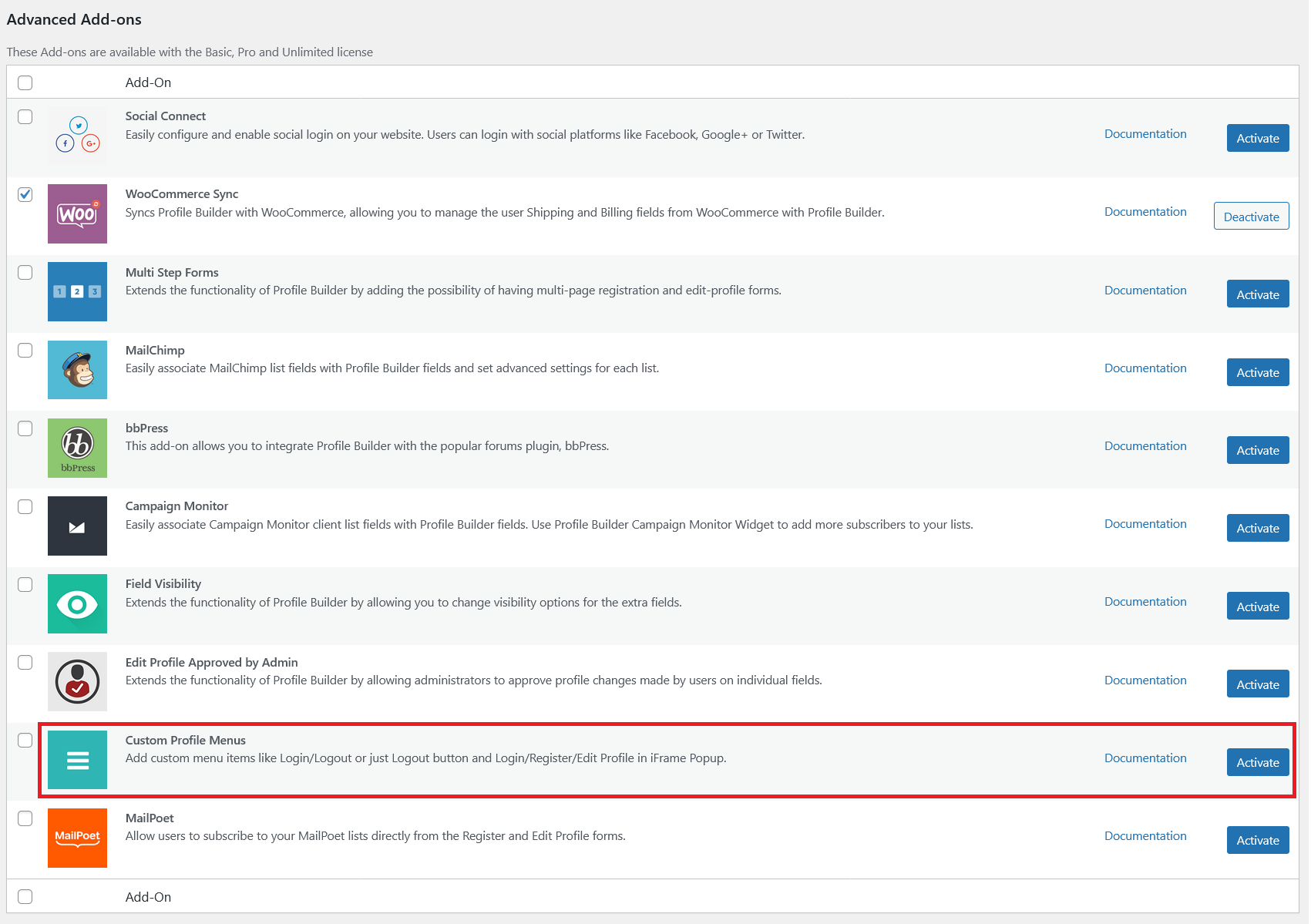 Finally, scroll down to the bottom of the page and click on the Save Changes button.
That is all. Your WooCommerce store has now gone private.
Just to be sure, we typed in the homepage URL of our WooCommerce site into another browser we are not logged in from. And we landed straight on the login page.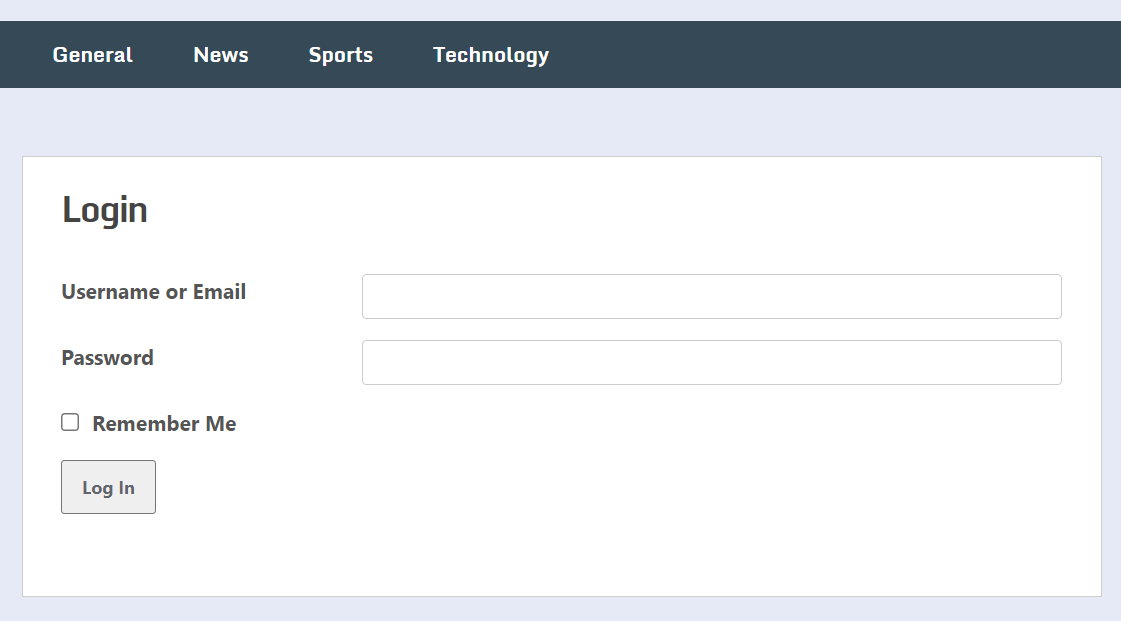 The menus are still there as you can see in the image above. We didn't want to hide them and so we left the Hide all Menus field be set to No.
Creating a Custom Registration Page with Manual User Approval
Again, as we said above, if you don't want to accept registrations manually or aren't just running a WooCommerce store only for your personal network, then having a registration page is a must.
You can create a customized WooCommerce registration page with Profile Builder Pro that lets users register on your site to purchase your products. We have linked to the guide with a step-by-step tutorial to create the registration page.
Similarly, since it's a private WooCommerce store, you may not want to accept all user registrations automatically by default. You probably need to manually reject or approve user registrations on your WooCommerce store. And, of course, you can do that with Profile Builder Pro too.
Hiding Premium Categories in WooCommerce
If you're looking for a solution that lets you have both restricted and "open" sections on your WooCommerce store, then we have an answer for that too.
In some cases, you may have certain premium products for your specific user base while selling all the other general products to everyone.
You can use Paid Member Subscriptions – a membership plugin from Cozmoslabs – to hide a WooCommerce category. Paid Member Subscription can actually do much more than just hide categories though; it's a whole membership website system in itself.
But in this case, you can simply put all your premium products under a particular category and hide that category using this plugin.
Hide Products by User Roles in WooCommerce
This is another way of having premium, exclusive, or restricted products on your store without the need to take all the other products private too. Profile Builder Pro very easily lets you create and manage multiple user roles, which you can then use to selectively restrict certain products for all but one or more user roles.
We also have a tutorial on how to hide products by user roles in WooCommerce. Ranging from adding new user roles in WordPress and WooCommerce to offering the content restriction functionality to restrict certain products, you can do it all with just Profile Builder alone.
WooCommerce Amazon Affiliate Plugins
In some cases, it may be a good idea for WooCommerce store owners to consider using a WooCommerce Amazon Affiliate plugin instead of locking their visitors out with nothing to sell them.
If you have more users interested in your products than you can sell or would like to sell to, then a WooCommerce Amazon affiliate plugin may make some good business sense.
What you can do is pull up some related products for your niche and display them on your store using the plugin. When the visitors click on those products or try to purchase them, they will be redirected to Amazon to complete the purchase. You will earn a commission if they complete their purchase there.
It could be a win-win situation for the otherwise completely private WooCommerce stores where this approach could fit in. You would have something to offer to your visitors without opening up your private products to them and earning some additional revenue while doing so.
Creating a WooCommerce Private Store Can't Get Easier
As we showed above, you can create a fully functional WooCommerce private store in literally just a few clicks with Profile Builder. Moreover, you also get so much control and customizations over how your private store operates and who can access it.
You can also choose to take a different route than creating an entirely private store thanks to the many functionalities of Profile Builder Pro that make a lot of alternatives possible.
So wait no more. Create a WooCommerce private store today and get all the user management functionalities you would ever need for your WooCommerce store by purchasing Profile Builder Pro.

Profile Builder Pro
Create a private WooCommerce store, hide categories, restrict products by user roles, and do much more with Profile Builder Pro.
Get Profile Builder
Do you still have questions on how to create a fully functional WooCommerce private store? Let us know in the comments below!