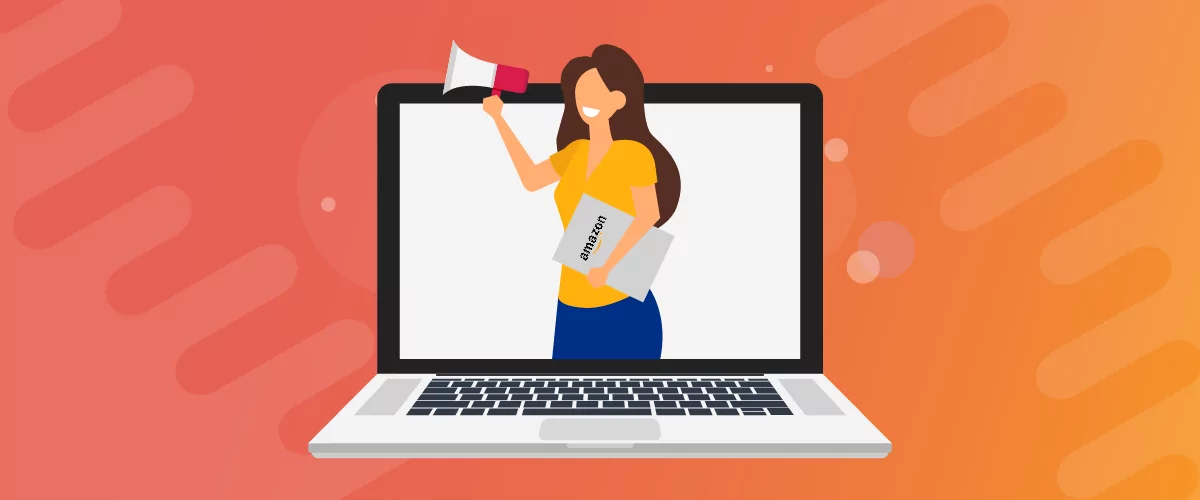 The right WooCommerce Amazon affiliate plugin can help you set up a functional, well-optimized WooCommerce store that promises a great conversion rate. It would be able to import thousands of products from Amazon while taking care of the entire tech foundation of your store.
You would then be able to focus on the marketing and see the sales roll in. So, let me walk you through a few important details first before we review the 3 best WooCommerce Amazon affiliate plugins for you.
What is Affiliate Marketing?
Affiliate marketing is basically promoting products from a seller and earning a commission when you refer users to them that purchase their products. In other words, you act as an agent for these sellers.
You do not have to keep any inventory or manage customer support. All you need to do is refer people interested in buying certain products to sellers who actually sell them. When the interested users purchase the products from the sellers you're affiliated with, you earn a commission on the sale price based on the agreed rate.
Affiliate Marketing for a WooCommerce Store
Some readers may wonder what's the need for WooCommerce stores to get into affiliate marketing. After all, WooCommerce store owners must be selling the products themselves, right?
Well, not always. In fact, when we are specifically talking affiliate marketing, marketers can have many different approaches. While a lot of them create review blogs using WordPress and then post in-depth content around choosing certain products, some marketers create a WooCommerce store to promote different types of products.
Price Comparison Stores
The WooCommerce store can be a comparison site as well. Users come to the WooCommerce store to find the best prices on certain products and then are referred to the sellers selling them at the cheapest prices.
WooCommerce Section on Established Sites
Similarly, some established websites with a large audience create a WooCommerce store even when they are not selling any products. However, they create a WooCommerce section on their site where they display products from Amazon that are relevant to their audience. This not only helps the visitors in product selection, but also allows the website owner to add an extra revenue stream to their website's revenues.
Selling Own Products AND Doing Affiliate Marketing
You would also find WooCommerce stores that are selling products themselves as well as doing affiliate marketing through Amazon. This helps them maximize their revenues and monetize an audience that they may not have been able to sell to themselves.
For instance, they might be selling a certain group of products, but their customers may also be interested in other related groups of products that they do not have the scale of operation to sell themselves. In that case, they can display products from Amazon from the other groups of products they don't sell, and refer interested users to Amazon.
They would continue to grow their business by selling the group of products they operate in, but would also be able to generate revenue out of visitors who are interested in related products that they do not sell. It may also help them prevent losing visitors or customers to competitors.
Solely Amazon Affiliate Focused Stores
Finally, there are also many affiliate marketers who create a WooCommerce store with the sole intention of turning it into an Amazon affiliate site. They often perform SEO to rank their website for certain groups of products and simply refer all the visitors to the products they promote on their store. They earn a commission for every sale generated on Amazon through their Amazon affiliate-based WooCommerce store.
The Role of an Amazon Affiliate WooCommerce Plugin
It's no surprise that the Amazon affiliate marketing program is the most popular affiliate marketing program on the planet. Amazon enjoys a huge brand advantage with a great conversion rate. And this is precisely what marketers look for in an affiliate program, besides other factors like the commission rate and range of products.
An Amazon affiliate plugin is an absolute necessity when setting up a large WooCommerce store focused around the Amazon affiliate marketing program. Trying to manually manage and keep a track of products you're promoting from Amazon is just not humanly possible. And this is why we have some great Amazon affiliate plugins that come as a whole Amazon affiliate marketing system in themselves.
A WooCommerce Amazon affiliate plugin, as its most fundamental feature, will link your store with your Amazon affiliate account. It will simplify the entire process from searching the right products, uploading them on your WooCommerce store, implementing geo targeting and other important functionalities, redirecting the users to Amazon using your affiliate tracking ID, and a lot more.
Simply put, it will transform your WooCommerce store into an Amazon affiliate focused marketing system.
Important Features to Look For in a WooCommerce Amazon Affiliate Plugin
Just like pretty much every other type of plugin out there, you have a lot of options when it comes to a WooCommerce Amazon affiliate plugin as well. You need to make sure you understand the important areas the plugin needs to cover before deciding on one.
With that said, let's take a quick look at some of the most important features you should look for when choosing a WooCommerce Amazon affiliate plugin.
Import Functionality
If you're going to import hundreds or perhaps thousands of products into your WooCommerce site, then your Amazon affiliate WooCommerce plugin better be really good at mass importing.
Even if you're required to put in a single piece of detail for each product, it's still going to be a tedious task to upload so many products to your site. In other words, you will want the plugin to import products from Amazon in a completely hands-off manner.
Ranging from the title, description, reviews, images, and other information, the plugin should be able to fetch everything on its own. It should also be able to automatically create affiliate links with your tracking ID to go along with the products.
The same goes for the search functionality as well. You can't realistically search and choose thousands of products. Your plugin needs to have the functionality to perform an advanced search based on your keywords and input, and automatically find and import relevant products.
Customizations
The ability to import all product information without any manual intervention is good, but what if you don't want to import all product information in the first place? What if you want to limit the images per product to a certain number rather than importing all the images associated with the product?
Similarly, do you really want to display Amazon reviews for all the products you import into your WooCommerce site? Of course, you're going to need quite a bit of customization options when importing products.
An ideal WooCommerce Amazon affiliate plugin will come with all these customization options and more.
Compatibility and Flexibility
First things first, your Amazon affiliate WooCommerce plugin needs to be compatible with all WooCommerce themes. Note that it's not enough to just be compatible with your site's existing theme.
What if you decide to change the theme in the future? Some more advanced Amazon affiliate WooCommerce plugins come with their own custom theme, but they still need to be compatible with other themes all the same.
The plugin also needs to be flexible enough to be able to import different variations of the same product. This is especially important for sites based in the fashion niche, as there can be many size and color variations in a single product.
Geo Targeting
When you're talking Amazon affiliate for a global WooCommerce store, you're actually talking many different country-specific affiliate programs linked to Amazon. You need to register with different local Amazon sites as an affiliate. Likewise, you will also have to refer your users to the right Amazon site with your country-specific tracking ID.
Your plugin should be able to do this for you. The best WooCommerce Amazon affiliate plugin would support most major Amazon country markets if not all, and it would also be technologically capable of performing link localization and referring the users to their country's Amazon site with your affiliate link specific to that country.
Synchronization
Amazon product prices change all the time. Other details like product variations, titles, descriptions keep updating too. The top Amazon reviews, of course, change from time to time as well.
If your plugin is not capable of performing advanced synchronization and updating these changes, especially the price changes, then you're going to have a lot of errors on your site. Moreover, you also risk getting your Amazon affiliate account banned since displaying wrong product prices is against their policy.
Best WooCommerce Amazon Affiliate Plugins
We just discussed in detail some of the most important features to keep in mind when choosing the right Amazon affiliate WooCommerce plugin. Now, let's review the 3 best WooCommerce Amazon affiliate plugins based on those factors, as well as some other factors that we didn't cover above.
Let's start off reviewing this Amazon affiliate WooCommerce plugin by saying that if you don't have a strong reason for choosing any other plugin, simply go with this one. It's the most complete WooCommerce Amazon affiliate plugin ever designed, and comes with the most comprehensive set of features you will need.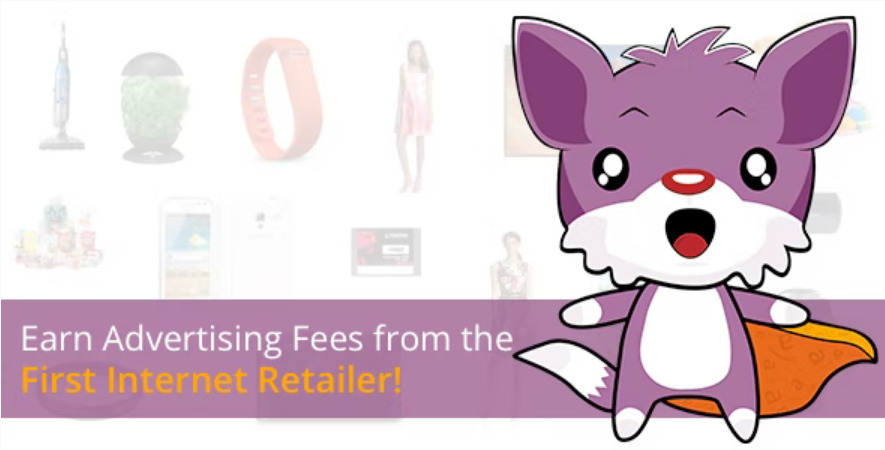 Let's take a quick look at its important features below:
Fully automated mass importing with the ability to import all product specifications, images, and reviews;
Automatically creates affiliate links for all the products you pull in from Amazon;
Ability to add all product variations, including the price variations like offer price and discounted price;
Advanced search functionality where all you need to do is put in a keyword and let the plugin do the rest;
Creates product shortcodes that you can add into any posts or pages;
An extremely important feature is the content spinner which automatically spins Amazon product descriptions to make them unique;
Advanced synchronization that automatically updates prices and other product details as they change on Amazon;
Supports as many as 10 major Amazon markets, including the US, UK, Canada, Japan, and India;
Helps activate the 90 days cookie on Amazon thanks to its "Add to cart" functionality;
Advanced product statistics to help you stay on top of your conversion rate;
Increase your affiliate revenue by displaying related products, just like you see on a well-optimized WooCommerce store;
Compatible with all themes;
A good few other smaller features as well, such as displaying product availability, fetching ASINs into a CSV file, uploading products from a CSV file, and more.
A very unique and powerful feature of this plugin is that you can also turn your Amazon affiliate WooCommerce store into a dropshipping store. This means you can decide the retail prices on your store instead of setting the same prices as Amazon.
This plugin also allows you to import products without using an API key, and that can be a huge difference-maker. Some store owners find it difficult to get an API key for their account due to Amazon's proactive measures for preventing abuse of the functionality.
There's another nifty feature in remote images. The plugin allows you to display images on your store using Amazon's CDN, without actually hosing the images on your own servers.
This feature can help avoid many troubles associated with hosting thousands of images on your site, one of them being a terribly slow site speed as well. Their support is also very responsive and quick.
Now, while they do have a free, limited version of this plugin, it was last updated over 2 years ago. So it's not recommended to use it.
The pro version that comes with all the features we listed above is priced at $49 for a single site.
Check out the best WooCommerce Amazon affiliate plugin here
This is another Amazon affiliate WooCommerce plugin that comes with a long list of features and helps you set up a functional Amazon affiliate WooCommerce store.
While it comes with more or less the same features as the plugin we reviewed above, WZone has a clear edge with some of its unique features.
With that said, this is a good plugin as well. It comes with a custom WooCommerce theme.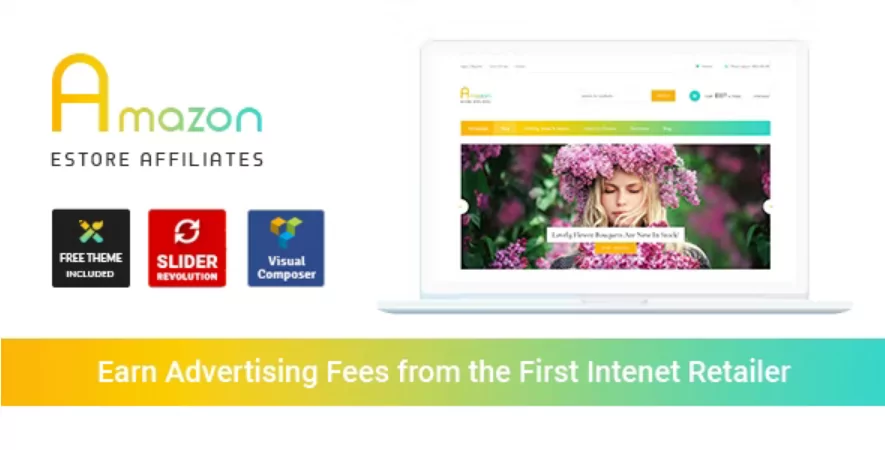 The theme has a clean design, it is responsive and designed with conversions in mind. It has some custom banner ad areas that could drive up the conversion rate.
This plugin offers faster importing, especially if you use its own theme. It also supports 10 Amazon markets, and geo-targeting automatically takes care of referring visitors to the right Amazon stores using your country-specific affiliate URLs.
Another unique feature is that it auto-generates image names. They can either be product titles or random numbers. This can be very useful for SEO.
Users can add products to the cart on your store itself. They will be redirected to Amazon only for checking out. And this is how you would get the 90-day cookie.
This plugin also offers Facebook integration. It allows you to feature your store on the popular social media platform in a few easy steps.
It also offers you the flexibility to choose between Amazon and other sellers. You can decide whether you only want to stick to Amazon when it's available as a seller or want the plugin to pick the best price even if Amazon is listed as one of the sellers.
Some of the other common features include:
Synchronization;
Content spinner;
Advanced product statistics and reporting;
Ability to choose a single product or different variations.
This plugin is priced at $39.
This plugin isn't as popular as the two we reviewed above, but it's a good option all the same. In fact, it's a particularly good option for store owners who do not have access to an Amazon affiliate API. The same goes for store owners who want to import products using URLs.
While you can import products using the search functionality for a limited number of countries without API, you can import products from all Amazon countries using URLs.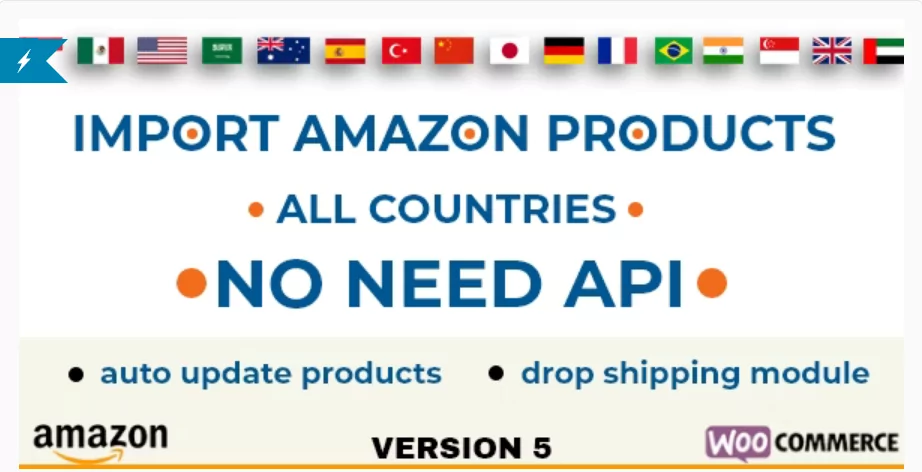 You can import all product data, and it will auto-update the product details, without requiring any manual intervention.
This plugin comes with dropshipping capability as well. You can also change the text on the "Buy" buttons on the products.
Visitors can also set their country and they will find the products on your store priced in their local currency. It also comes with the most common features that you will need to set up a functional Amazon affiliate WooCommerce store as well.
This plugin supports all Amazon countries as well as the 90 days cookie.
You can get this plugin at $39 as well, which comes with one year of support. You can extend it by another year by paying $12.75 more.
Choose Your WooCommerce Amazon Affiliate Plugin Today
If you were looking to join an Amazon Affiliate program and start earning more with your WooCommerce store, now you know where to start!
Here you have three perfectly functional solutions you can choose from and start selling today, thanks to these plugins' ease of use and complex automation features. All you have to do is pick your favorite. Then, you may want to take things even further and check out even more ways to monetize your site. If that's the case, you can read this guide on how to monetize content on your website.
Alternatively, you can always choose to turn your WooCommerce store members-only, using one of the best WooCommerce subscription plugins out there, so you can earn passive income each month with every new subscriber.
Do you still have questions regarding Amazon affiliate plugins for your WooCommerce store? Ask them in the comments section below!