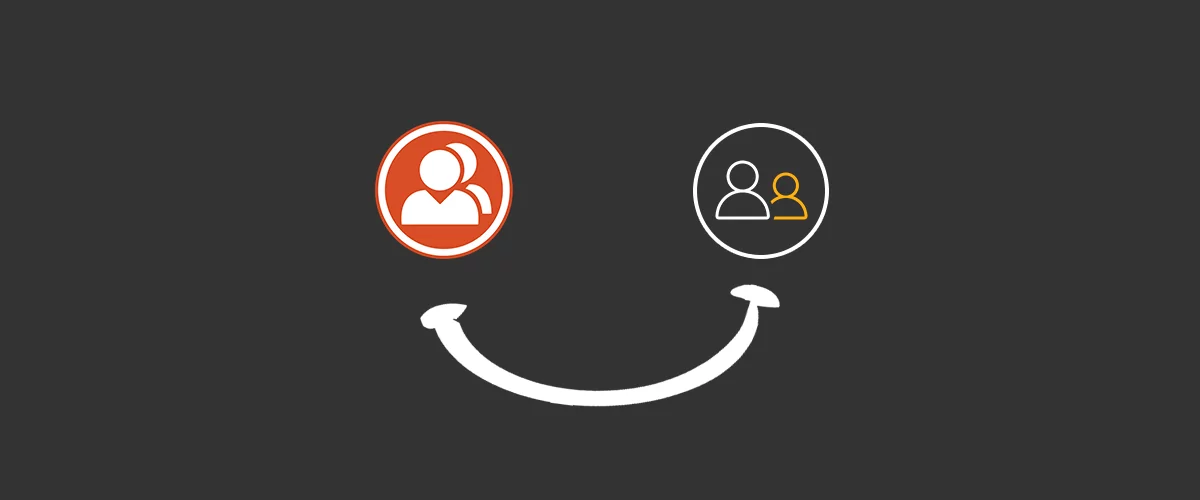 Building a WordPress community website can be a great idea not only because you can control the experience of the user, manage SEO and inbound traffic, but also because I think a community is more about nurturing a constant, active presence and happy experience.
If we speak about the integration between our Profile Builder & BuddyPress plugin, this will extend the user profiles of BuddyPress, by replacing the default Registration form, Profile Editing, and User Listing with customized ones, created with custom user fields from Profile Builder.
As you may already know, BuddyPress is a powerful community plugin for WordPress that gives you the ability to build any type of community website, with member profiles, activity streams, friend connections, user groups, discussion forums and private messaging, just like a social network.
How to use Profile Builder & BuddyPress
This integration is packed as an advanced add-on, available only with a Profile Builder Pro license only. And, to have them up and working on your website you must install and activate:
To make sure the both plugins are correctly installed and running working properly, first follow the steps from the documentation page.
Why and when to use Profile Builder & BuddyPress
Building a community website on WordPress can be difficult and it sure takes a lot of time, planning or effort, but fortunately there are various types of plugins to help you out, depending on your needs.
One of those plugins is BuddyPress that enables the possibility to build a social network website or add custom community features to an existing website. BuddyPress has been already used for campus websites by universities, niche social networks created by a specific group of people, focused communities on a product or service or integrated with bbPress to expand the features of community forums.
We are now going further and think you could use Profile Builder & BuddyPress together to build a WordPress niche community website like Independent Fashion Bloggers, which has a community that runs on BuddyPress integrated within the website.
Create and Manage Custom User Forms and Profile fields
Some users say that social networks and forums are similar, but I think plugins like BuddyPress are going a few steps beyond forums because they allow interaction between a user and create their own social profile.
Now regarding our WordPress Community websites, we will divide the overall picture into three sections:
1. New type of fields for Registration and Edit Profile forms
The first benefit of this integration is that if you already have an active BuddyPress Registration and Edit Profile form, you can replace them with Extra Field Types from Profile Builder (WordPress Dashboard -> Profile Builder -> BuddyPress), including Repeater Fields and Conditional Logic. You can read the documentation, of Manage User Fields to check out all the field types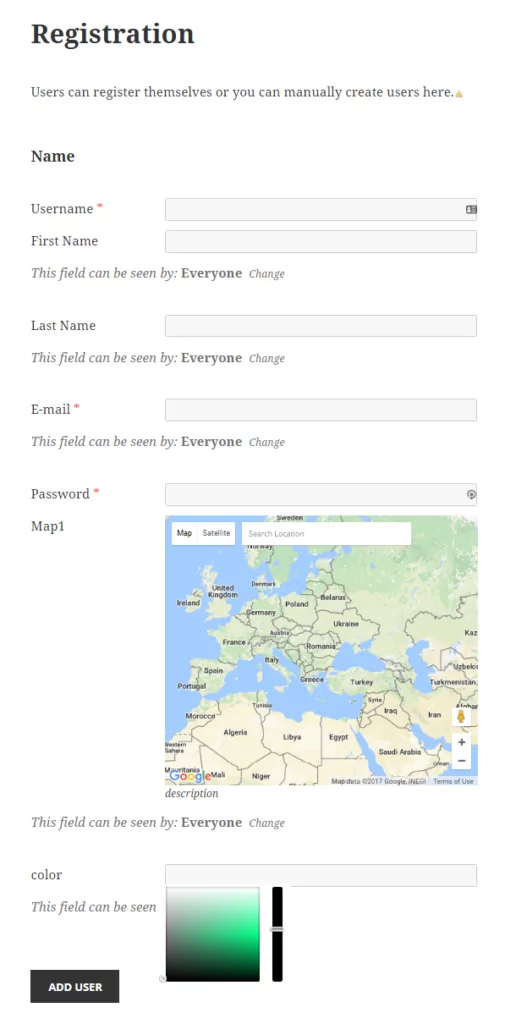 2. Single-userlisting templates 
The next new feature of the add-on is about flexibility and when using this module you can customize the templates so that they will fit your needs. First, if you have been using BuddyPress before, you can simply replace BuddyPress Profile View with Profile Builder's Single User Listing (WordPress Dashboard -> Profile Builder -> BuddyPress – Choose Single-userlisting), a template that lets you customize your profile from the front-end of your website, by using HTML code and User Field Tags.

3. All-userlisting template
This module is similar to the previous one with the remark that you will have to use HTML code or the User Field Tags from all-userlisting section  (WordPress Dashboard -> Profile Builder -> BuddyPress – Choose All-userlisting).

Besides using the User Field Tags templates from Profile Builder, you can also use all the existing tags from BuddyPress, such as BuddyPress Avatar, BuddyPress Cover Photo, Buddypress Last Active, BuddyPress Add Friend Button, BuddyPress Latest Update, BuddyPress Friends Tab, as you can check up the documentation.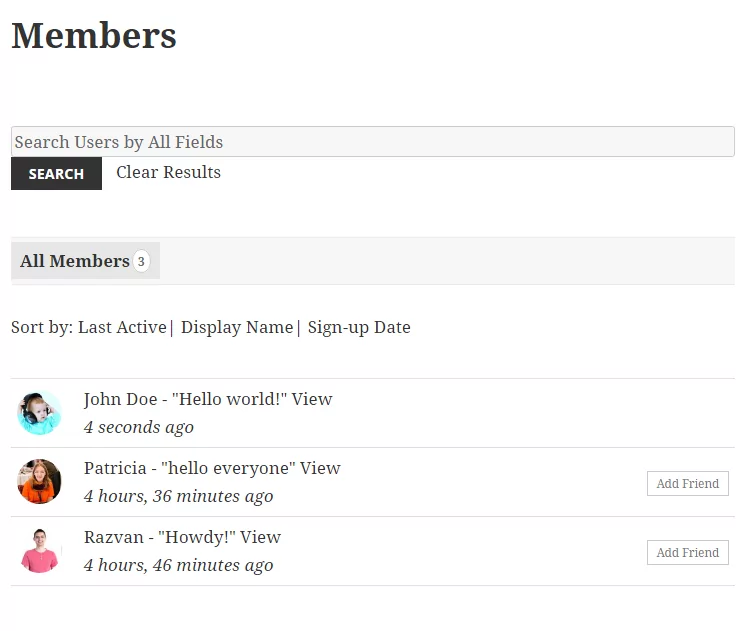 4. Register and Edit Profile Forms
Thanks to the integration of Profile Builder & BuddyPress you can customize which fields to be displayed on the Registration Page and which ones to be on the Edit Profile.

5. Keep using all the BuddyPress features you've been used to
More than continuing with the same features, you can now use the Field Visibility from Profile Builder where you can set up particular visibility options in the same way BuddyPress allows it.
BuddyPress's Default Field Visibility option allow users to choose from the following options: Everyone, Only Me, All Members, My Friends.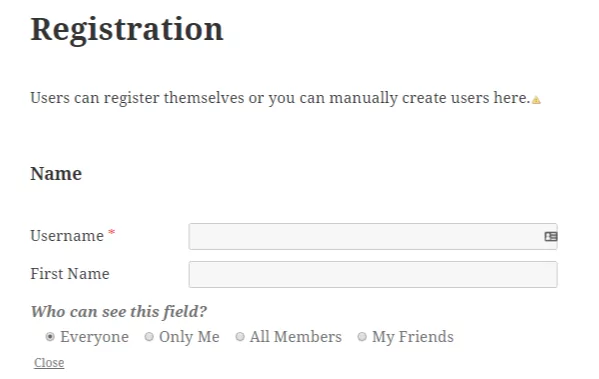 Another feature that needs to be mentioned is the import of BuddyPress fields to Profile Builder, which means that you can move BuddyPress user data to Profile Builder by simply clicking on the Import BuddyPress Fields button. After the import, our plugin will create corresponding fields for the existing ones.
Conclusions
The integration between BuddyPress and Profile Builder make it easy for website owners that want to build a community website with social network features or add these to an existing one.
The biggest benefits of this integration are:
Replace existing form or user profile fields from BuddyPress with customized ones created with Profile Builder
Website owners can display registration forms customized for their interest
Use BuddyPress Tags together with Profile Builder User Fields Tags
Import BuddyPress fields and use Profile Builder field management
If you are using the BuddyPress Integration add-on, you can share your opinion in the comments section below