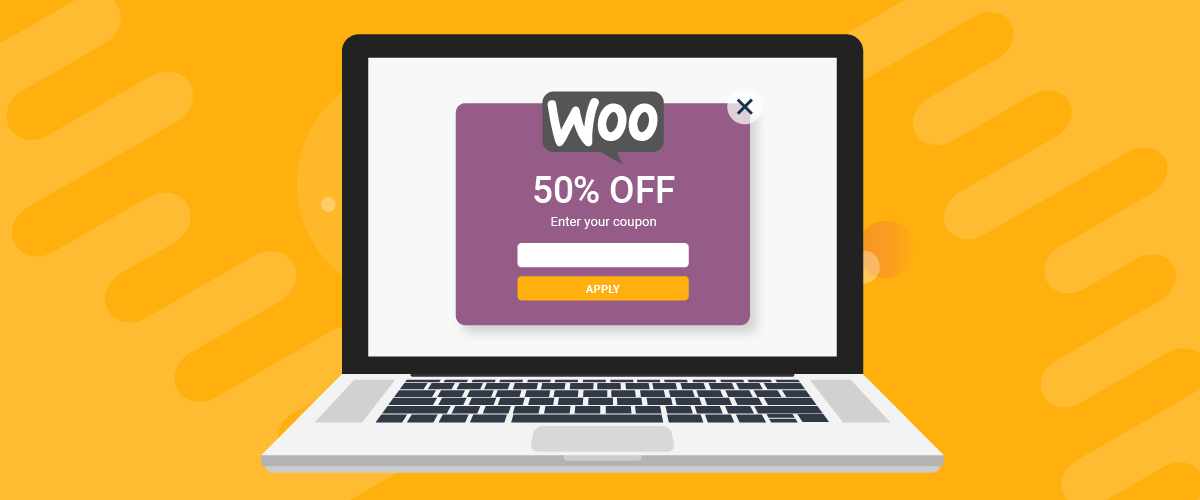 WooCommerce coupons are an integral part of running a successful WooCommerce online store. Including effective coupon management in your marketing mix can help you improve your sales numbers significantly.
However, issues related to coupon management and WooCommerce coupons not showing are not uncommon. There could be a wide range of reasons that cause your coupons to stop showing or stop working, but we will focus on the most common, and most important ones.
At the same time, we will also recommend a plugin that offers effective and smart coupon management as one of its important functionalities while being a complete payment management and WordPress membership site plugin as well.
Reasons for WooCommerce Coupons Not Showing and How to Fix Them
In a lot of cases, the likely cause of WooCommerce coupons not showing is some error or faulty settings at your end. In only a small number of cases, the issue is something on the tech end or related to WooCommerce or your coupon plugin.
With that said, here are some of the main reasons for WooCommerce coupons not showing on your store.
Unpublished Coupons
If you're using WooCommerce's in-built functionality to create coupons, you need to make sure they are published with the Visibility being set to Public as well. If they are not published, they won't show up on your store.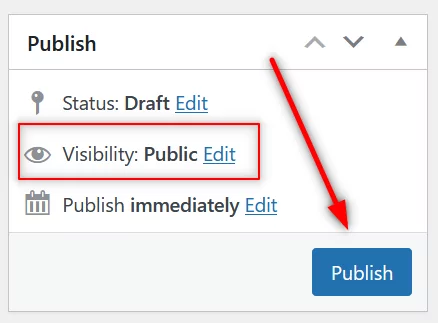 However, applying specific conditions related to the use of your coupons created using WooCommerce's in-built functionality might restrict their usage in different ways.
Let us cover those things below too.
Usage Restrictions and Limits
WooCommerce coupons also have settings that allow you to set usage restrictions and limits. Some store owners forget about the restrictions they have set which lead to their coupons no longer showing or working.
So it makes sense to check all your coupon restrictions and limits currently in effect. You can find them on the Coupons page under the Marketing menu on your WordPress dashboard.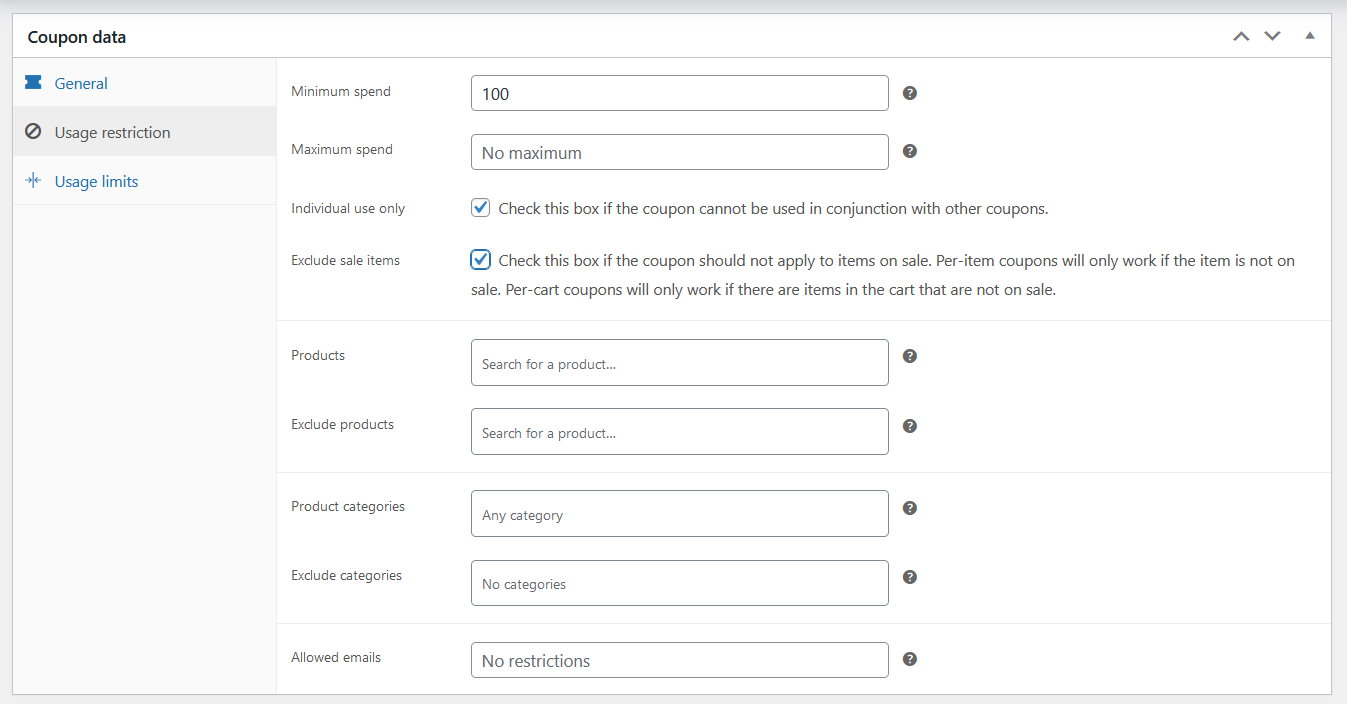 As you can see in the above image, your coupons may not show or work if some of these restrictions or limits are hit. There needs to be a minimum spend here, the customer must not have used any other coupon, or the customer may be purchasing a product that is on sale where the coupon is not applicable.

Similarly, if you had set certain numbers in these fields instead of keeping them at "unlimited," then the coupons would stop working when those limits are hit.
So if you have modified the settings in the usage restrictions area, then you may want to do away with them for your coupons to start showing up again after those limits are hit.
Plugin and/or Theme Conflicts
Theme and plugin conflicts are common with WordPress and WooCommerce. When your online store's theme or a particular plugin interferes with the coupon management functionality, it can lead to your WooCommerce coupons not working.
Conflict with Your Store's Theme
To find out if this is the case with your store, you would want to switch your store's theme back to Storefront. If this resolves your issue, then know that it's your store's theme that's the culprit.
However, do note here that in some cases, it might also be that you haven't updated your store's theme for a long time. Or you might not have installed an important WooCommerce core update.
In other words, if your theme and your version of WooCommerce are not in sync, it can cause issues which may include but may not be limited to your WooCommerce coupons not showing or working.
That said, if your WooCommerce coupons aren't working even after updating both your site's WooCommerce and theme to their respective latest versions, then you need to check if you have a case of a plugin causing any kind of conflict.
Plugin Conflicting with Coupon Functionality
Plugin conflicts happen all the time on WordPress sites. They are one of the most common types of issues when managing a WordPress website or a WooCommerce store.
Now, to find out whether a particular plugin is causing the issue, first, disable all the plugins. Then re-enable them one by one.
If the coupon functionality starts working again while you're doing this, then it's one of the plugins you're using that's the culprit. And when you end up re-enabling the plugin at fault during this process, your WooCommerce coupons will stop working again.
This way you will be able to find out which plugin is causing your WooCommerce coupons to not show or work. That is if a plugin conflict is at all the cause of your coupon issue.
Using the Wrong WooCommerce Coupon Plugin
Now, as we explained above, WooCommerce offers an in-built functionality to create and manage coupons. However, for many store owners, its limited features may not be sufficient, and they may be using a third-party WooCommerce coupon plugin.
That is not the problem, however, as long as the plugin is working as it should. You see, WordPress plugin developers abandoning their plugins, ceasing to push out important updates, or even releasing a faulty update that messes things up isn't all that uncommon.
In fact, it happens all the time. Similarly, some plugins just aren't developed properly. They might work well for a certain period of time until they start having functionality issues that a future update may or may not fix.
In other words, if you're using a third-party WooCommerce coupon plugin, then it too could be the reason for your WooCommerce coupons not showing.
You need to disable your plugin and switch to WooCommerce's default coupon functionality or another third-party coupon plugin. If doing this alone helps your WooCommerce coupons to work again then it was your coupon management plugin that was the issue.
The solution here is to simply use a better, more reliable WooCommerce coupon plugin. And that brings us to Paid Member Subscriptions, one of the most advanced and reliable WooCommerce coupon management plugins.
WooCommerce Coupon Management Plugin
The right WooCommerce coupon management plugin will ensure that your WooCommerce coupons never have issues like not showing up for the users, not working, or not applying to the cart even when they should.
However, it will also offer a lot more in terms of features than the default WooCommerce coupon functionality.
We would recommend Paid Member Subscriptions for effective coupon management with great reliability. But its advanced coupon management functionality is just the tip of the iceberg.
Paid Member Subscriptions is actually a complete WordPress and WooCommerce membership plugin and payment management plugin. However, it offers many additional useful functionalities, and coupon management is one of them.
Paid Member Subscriptions' Coupon Management Features
Let us discuss a bit more about the coupon management features of Paid Member Subscriptions. It will help you decide whether it can be a worthy investment for your store or a better alternative than using the default coupon functionality of WooCommerce.
The default coupon management functionality in WooCommerce is limited to only a few basic features. On the other hand, Paid Member Subscriptions offers a lot of advanced features that help you cover every coupon management need.
Here are some of its key features related to coupon management:
Create unlimited, fully-customized coupons, including both fixed-discount and percentage-based discount coupons;
Ability to set expiration dates and customize their use to specific users or groups of users;
Extend the discount to future payments as well when creating recurring discount coupons;
Option to display a discount code section on the user sign-up or subscription page.
Paid Member Subscriptions – Main Functionalities
Moreover, the main functionalities Paid Member Subscriptions offers would be just as valuable to a WooCommerce online store. Here's a quick look at them too:
There are many other important features as well, such as Pay-What-You-Want pricing, email reminders, group memberships, fixed-period membership plans, and a lot more.
But a lot of these advanced functionalities are only available in the paid version of the plugin. However, if you're running a WooCommerce store that's generating a good amount of revenue, Paid Member Subscriptions Pro will definitely turn out to be a worthy investment to take it to the next level.
Now let us discuss some of the features of Paid Member Subscriptions that are more specific to coupon management.

Paid Member Subscriptions Pro
Paid Member Subscriptions offers many advanced coupon management features not available in the default WooCommerce functionality.
Get Paid Member Subscriptions
WooCommerce Coupon for New Customers Only
This is one of the many features you will not get with the default WooCommerce coupon functionality. However, Paid Member Subscriptions makes creating WooCommerce coupons for new customers only a mere few clicks affair.
Of course, you need to first install and activate Paid Member Subscriptions. You can do that from right within your WordPress dashboard.
Just search for Paid Member Subscriptions on the Add New page under the Plugins menu. Then click on the Install and later the Activate button.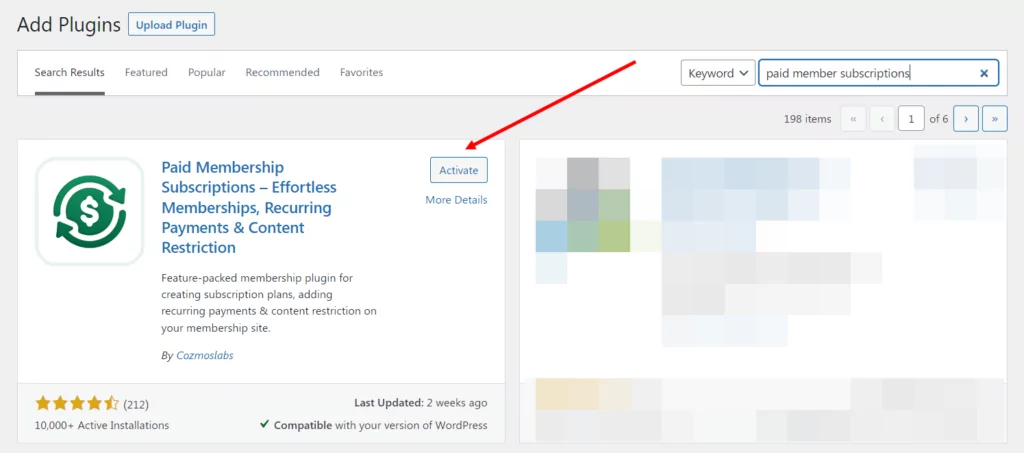 If you decide to purchase the pro version, you need to download it from your account on Cozmoslabs here after making the purchase. You will be able to download both the free and pro versions there.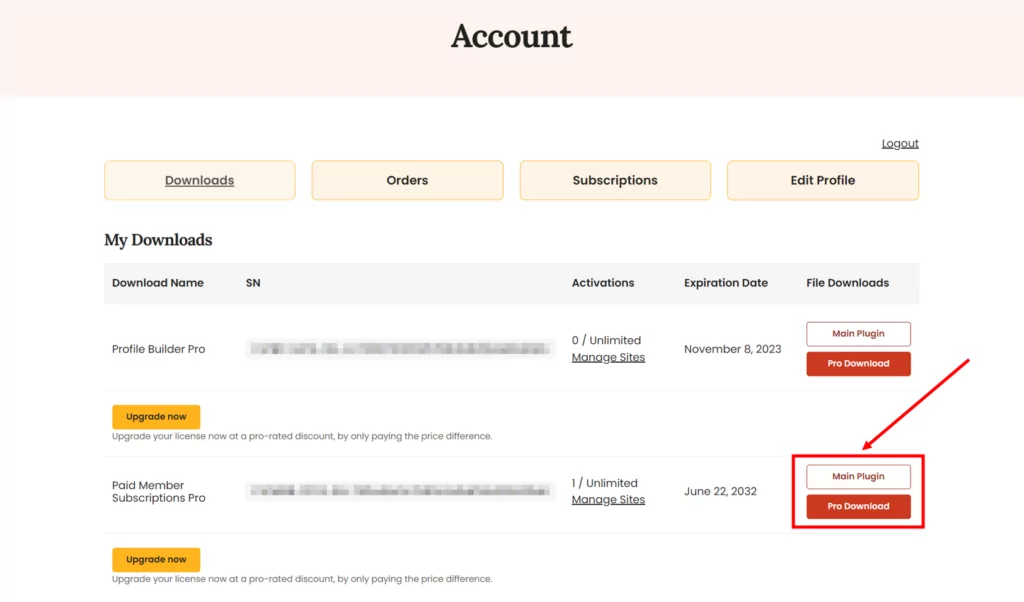 Install and activate both the Main Plugin and Pro Download. However, when installing the plugins downloaded directly from our site, you need to use the Upload Plugin feature you will find on the top of the Add New page under the Plugins menu.

Once installed, click on the Discount Codes option under the Paid Member Subscriptions menu.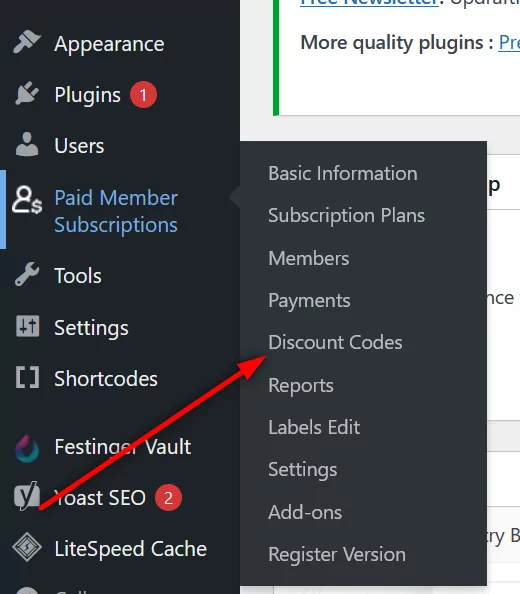 Then click on the Add New button on the top. Now you will land on the page where you can create new WooCommerce discount coupons.
As you can see, there are a lot more options and features than WooCommerce's built-in coupon functionality.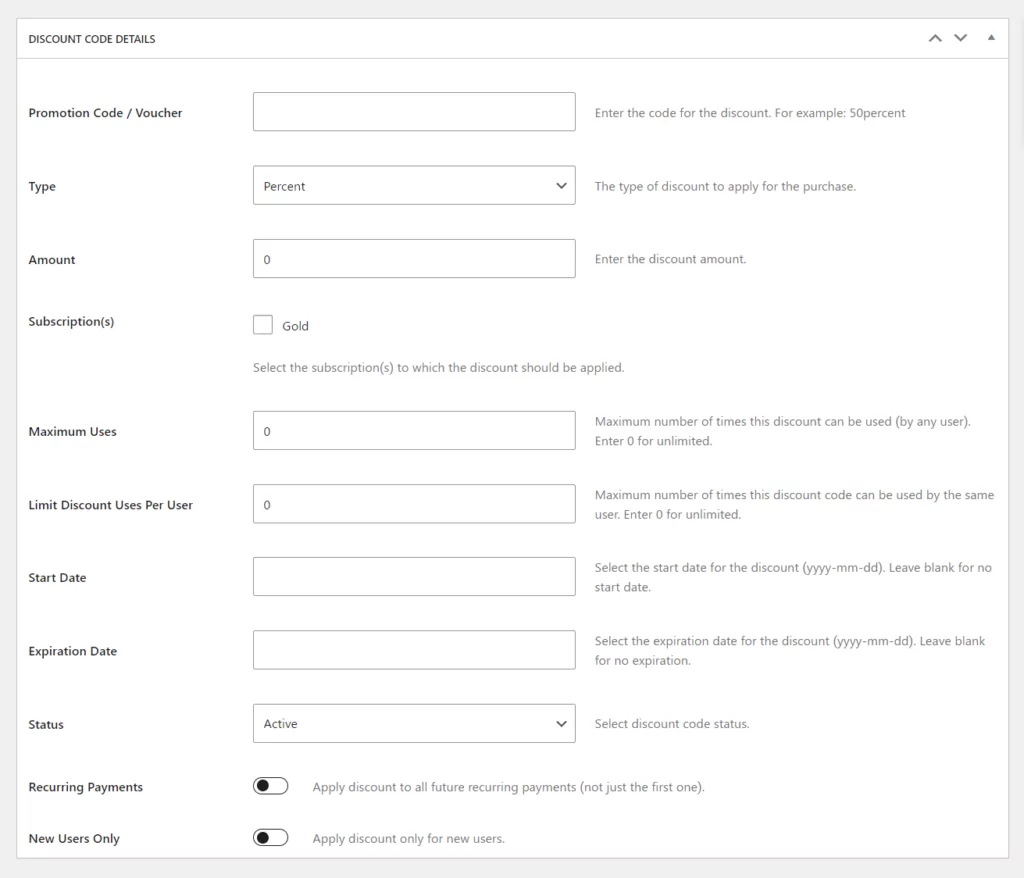 Now, as you can see at the end of the page, there's an option that reads New Users Only. You just need to tick the checkbox there by clicking on it.
Once you do and fill out the other coupon details, go back to the top and click on the Save discount button on the right. This will create a WooCommerce coupon for new customers only.
WooCommerce Coupon for Specific User
Paid Member Subscriptions has features that can be used to create WooCommerce coupons for specific users. All you need to do is move all the users you want to create an exclusive coupon for to a new subscription plan.
Then choose only that particular subscription tier when creating the coupon.

Again, in the image above, you can see the highlighted area. There are three different subscription tiers. We can select the one which covers our specific user or group of users.
This will create a WooCommerce coupon for those specific users only.
WooCommerce Coupons Not Showing? Try Paid Member Subscriptions as a Solution
Our detailed discussion above makes it clear what the Paid Member Subscriptions Pro is capable of. While you can manage WooCommerce coupons using the free version as well, Paid Member Subscriptions Pro offers many useful advanced functionalities that will contribute greatly to your store's growth.
Be it creating WooCommerce coupons for specific users or fixing WooCommerce coupons not showing, the reliability of Paid Member Subscriptions will help you in every area.
It will also cover all your payment management needs, creating and managing different membership tiers, and receiving recurring payments. Can you imagine getting a bigger package of functionalities in a single plugin?
If you manage a successful WooCommerce store and struggling with effective coupon management and other important areas, then Paid Member Subscriptions is going to be an absolute no-brainer for you. Try it out today!

Paid Member Subscriptions Pro
Paid Member Subscriptions is an all-in-one WooCommerce membership and payments plugin that covers effective coupon management as well.
Get Paid Member Subscriptions