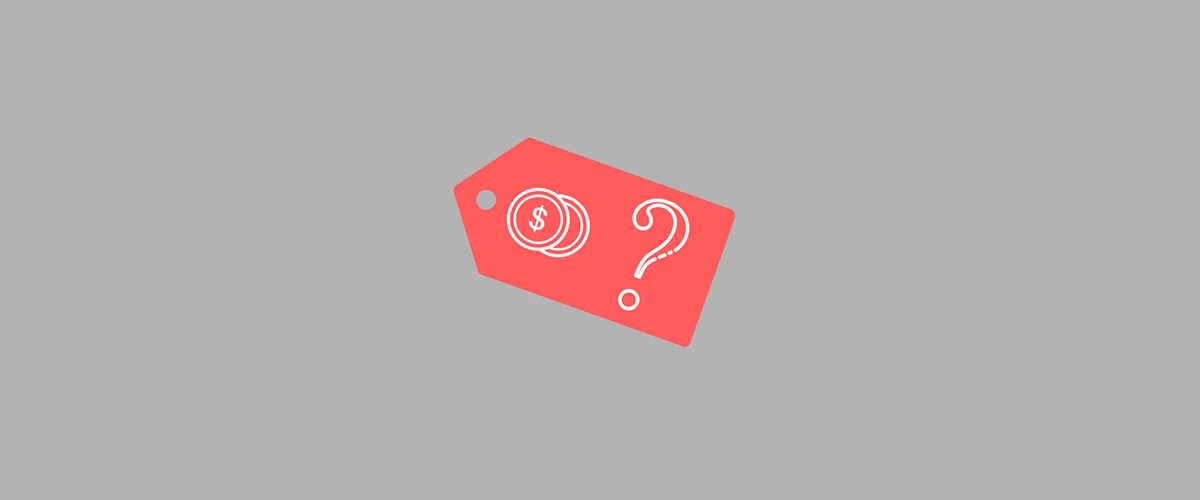 Accepting donations or enabling a variable pricing for your subscription plans is really straight forward using the Pay What You Want add-on for Paid Member Subscriptions.
You're probably familiar with the concept of allowing users the ability to set their own price for things like downloads, access to premium content, or to make a donation in the amount they see fit to access a membership plan.
Setting up a WordPress membership subscription price this way can be, under the correct circumstances, a great way to attract more subscribers while also increasing revenue.
Below we'll go into the steps required to create a pay what you want subscription for your WordPress membership site.
Enable Pay What You Want Subscription Pricing
The first step is to install and activate both the Paid Member Subscription plugin, as well as the Pay What You Want Add-on (available in the Hobbyist & Pro versions).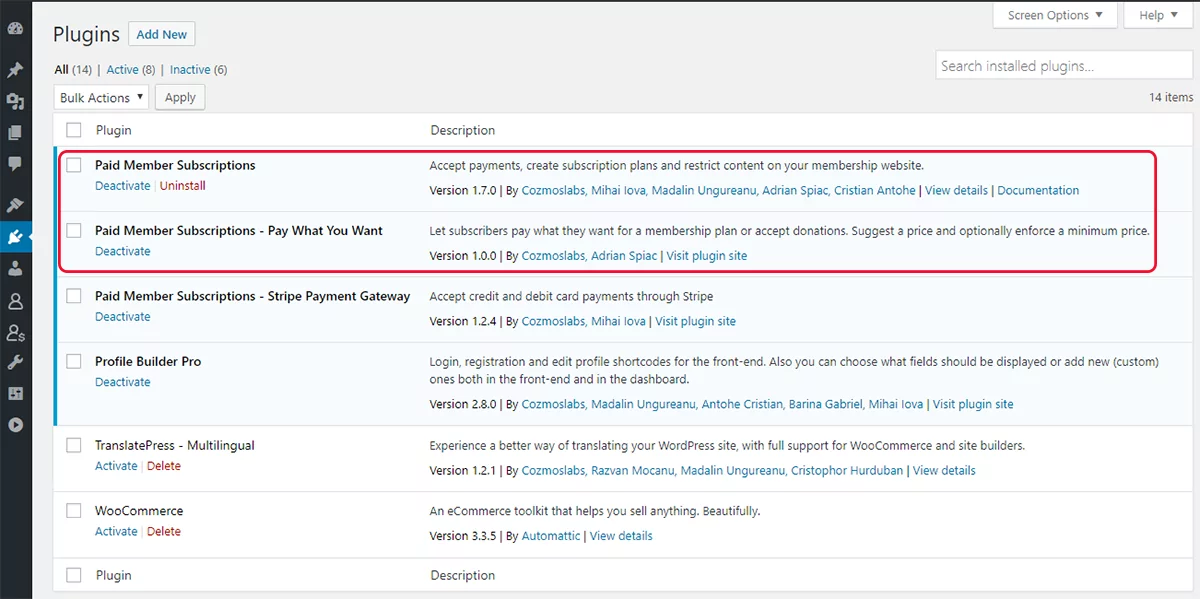 Next, under Paid Member Subscriptions menu, navigate to "Subscription Plans" and click "Add New". After entering the subscription name, price, as well as duration, you'll notice a checkbox called "Enable Pay What You Want Pricing".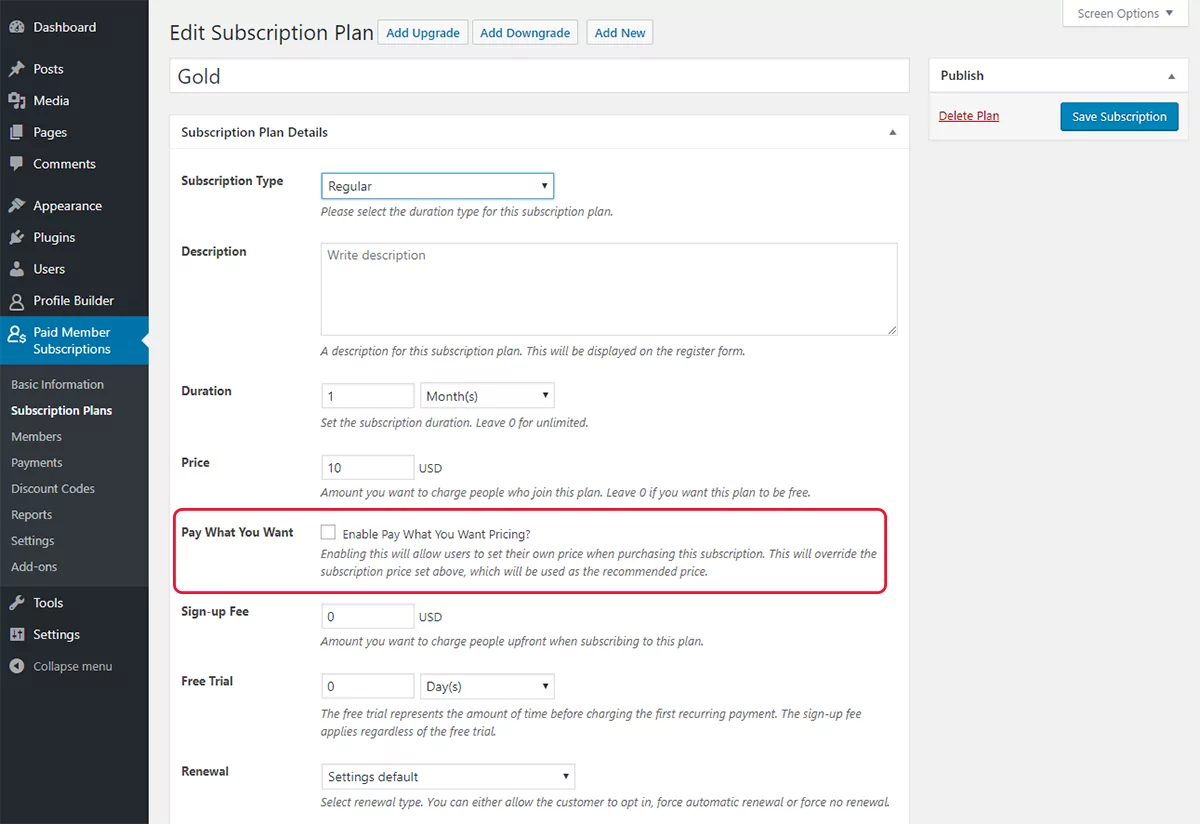 Pay What You Want Settings
Enabling Pay What You Want pricing will display the following group of settings.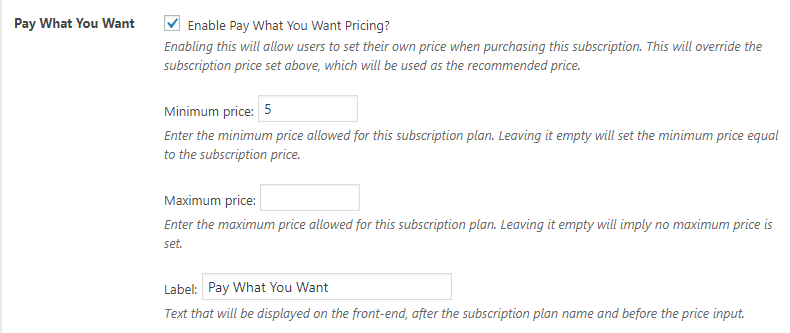 You'll be able to define a minimum price and/or a maximum price. Also, the subscription price set previously will be used as the recommended price.
This can be helpful for anchoring your subscribers to a certain amount. Setting a fair suggested price gives the customer a true sense of value and can work to your advantage.
After filling in all the subscription settings, simply create a new page and add the [pms-register] shortcode to allow users to register and sign up to your newly created subscription plan.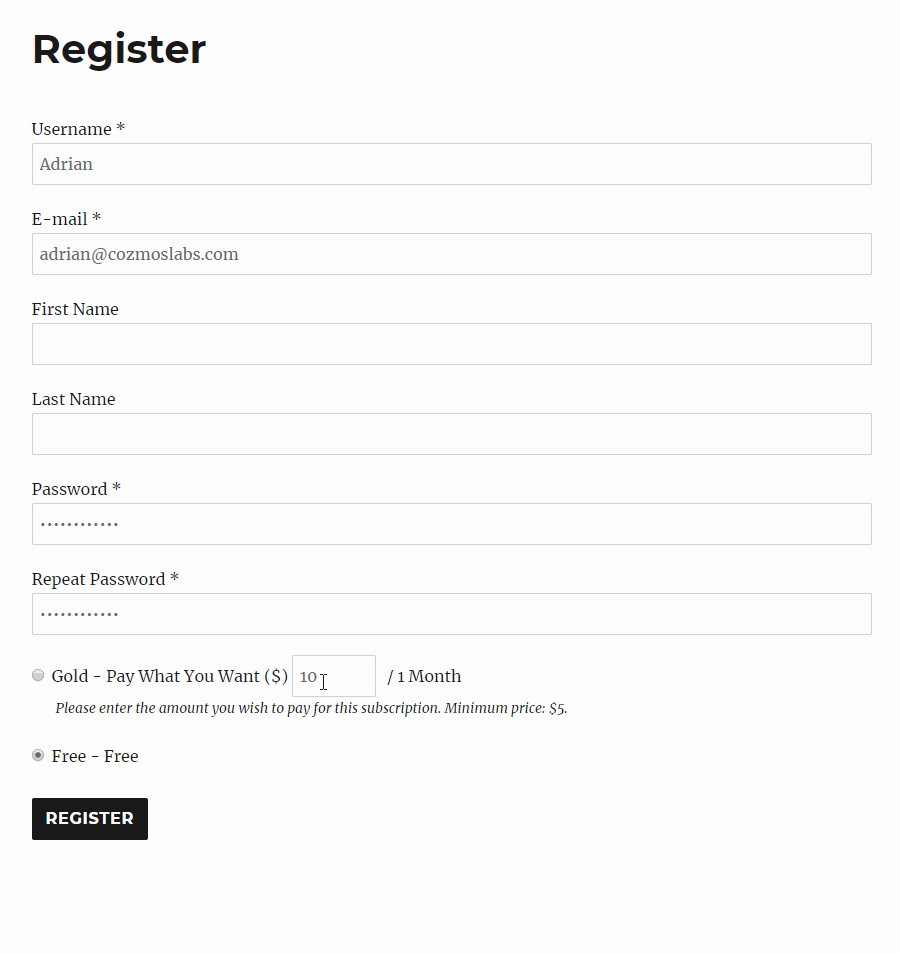 Now users will have the option to enter an amount or use the suggested price when they sign-up for your subscription plan.
Pay What You Want is a Basic add-on that is available only with a valid Paid Member Subscriptions
Pro or Hobbyist
license.