Profile Builder has a new add-on, called Select2, and it brings out to play a new type of field. This add-on enables you to add an improved select box, with search and filter capabilities.
Selecting the new field
After installing this plugin, you will find that a new type of field has been added to the fields list in the Manage Fields tab.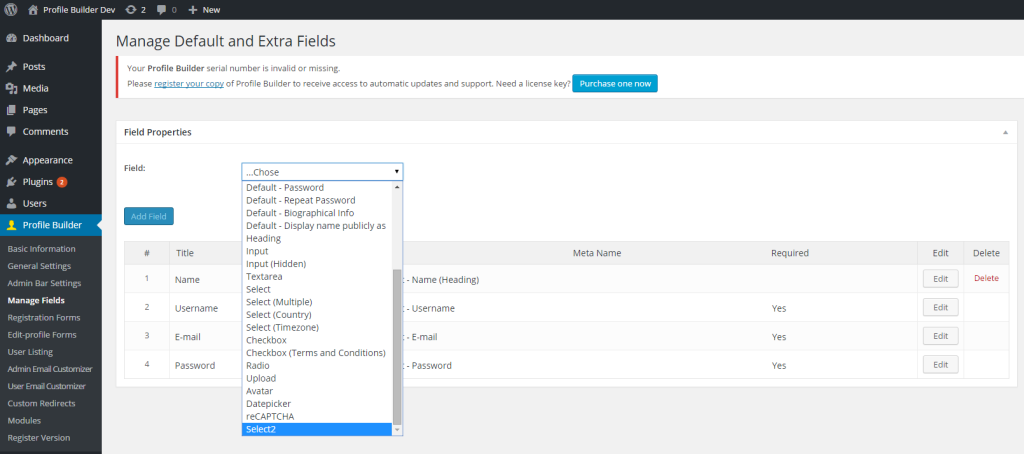 Setting up the options
There aren't any special steps compared to a regular Select field. According to your needs, you can choose a field title, a description, the options you want your user to select and even a default selection.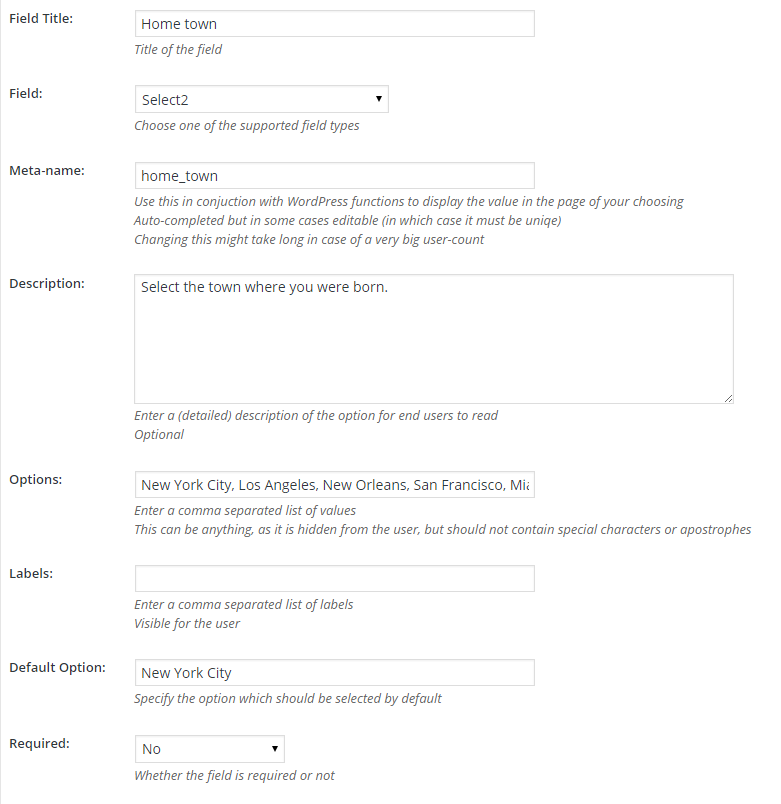 What users see
You can see the field we just created, in action on this register form.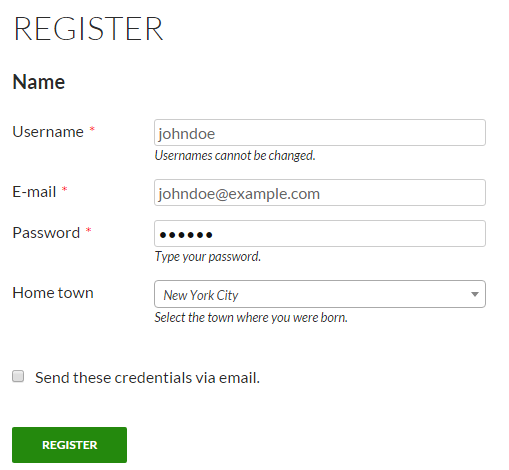 When users start typing in the select box, the list is filtered automatically.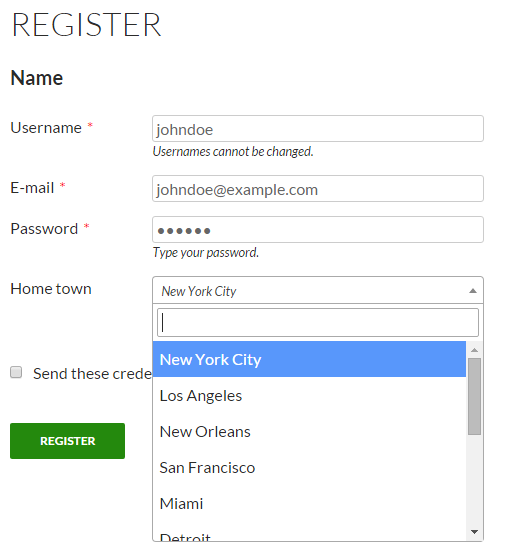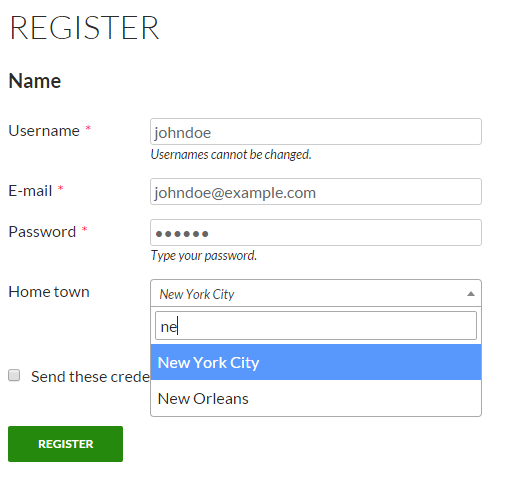 Advanced customization using code
Select2 add-on is implemented using an open-source library. So far, Profile Builder lets you use its basic features, but you can implement more features such as templating and loading remote data. The javascript code you need to create for further customization should be added in pb-add-on-select2/assets/js/select2_init.js file. Here is a link to some examples of what can be done using Select2 library.
Ready to use
At this point, the field is set up and ready to be used. Get the add-on now by following the link below.