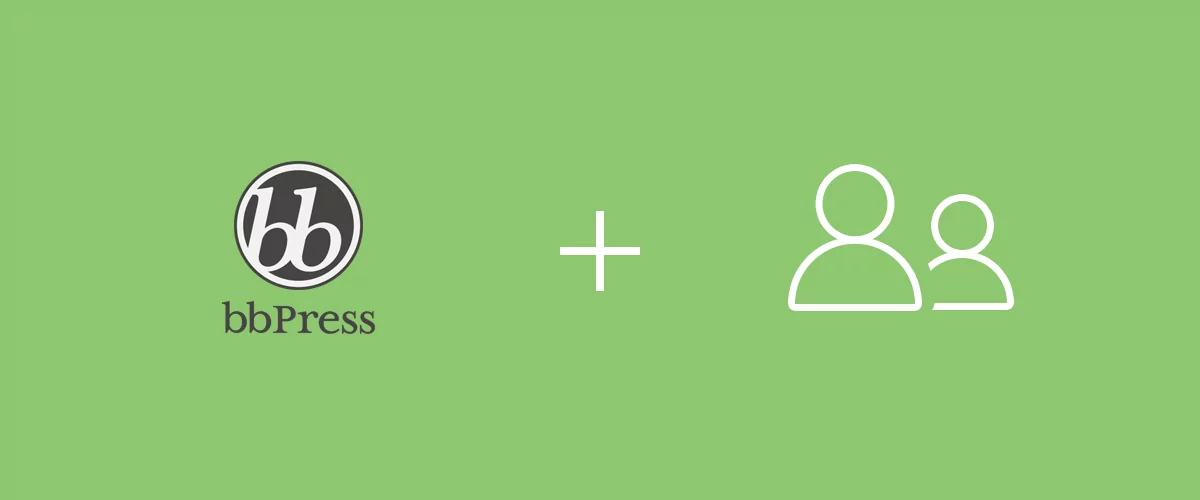 Enabling User Profiles for your website can have several benefits, especially if your type of business requires interaction among users. To build forums with user profiles for WordPress-based websites, there are several plugins available, but we will particularly talk about bbPress User Profiles.
The Pro Version of our Profile Builder plugin now supports bbPress integration and forum user profiles can be extended with the help of the new add-on.
How to use bbPress Add-on for Profile Builder
bbPress is an Advanced add-on, available with a Profile Builder Hobbyist or Pro license only and, in order to make the bbPress add-on work, you'll need to follow some steps from the documentation page and install the following plugins:
How to extend bbPress user profile fields
Let's suppose you have a course platform or community website with WordPress specialists and an open forum, with various topics regarding this platform. A similar example to this can be Inbound.org, a community platform built for internet marketing specialists.
Further, you want your WordPress specialists to get to know each other and interact over the forum topics of discussion.  But, to make this happen you have to give them the chance to check if they are compatible with the other one, by building a custom user profile, filled with professional information or skills.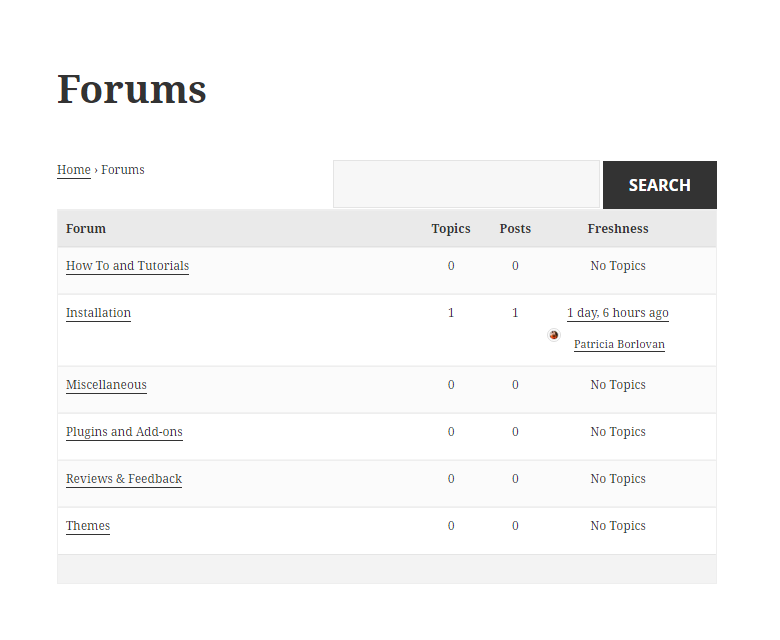 Starting from the forum page, you can see the profile of the person who has started the topic, click on the name and check her / his user profile. There you can see you profile photo, click on your profile, check topics started & replies created, and also see favorite topics and subscriptions.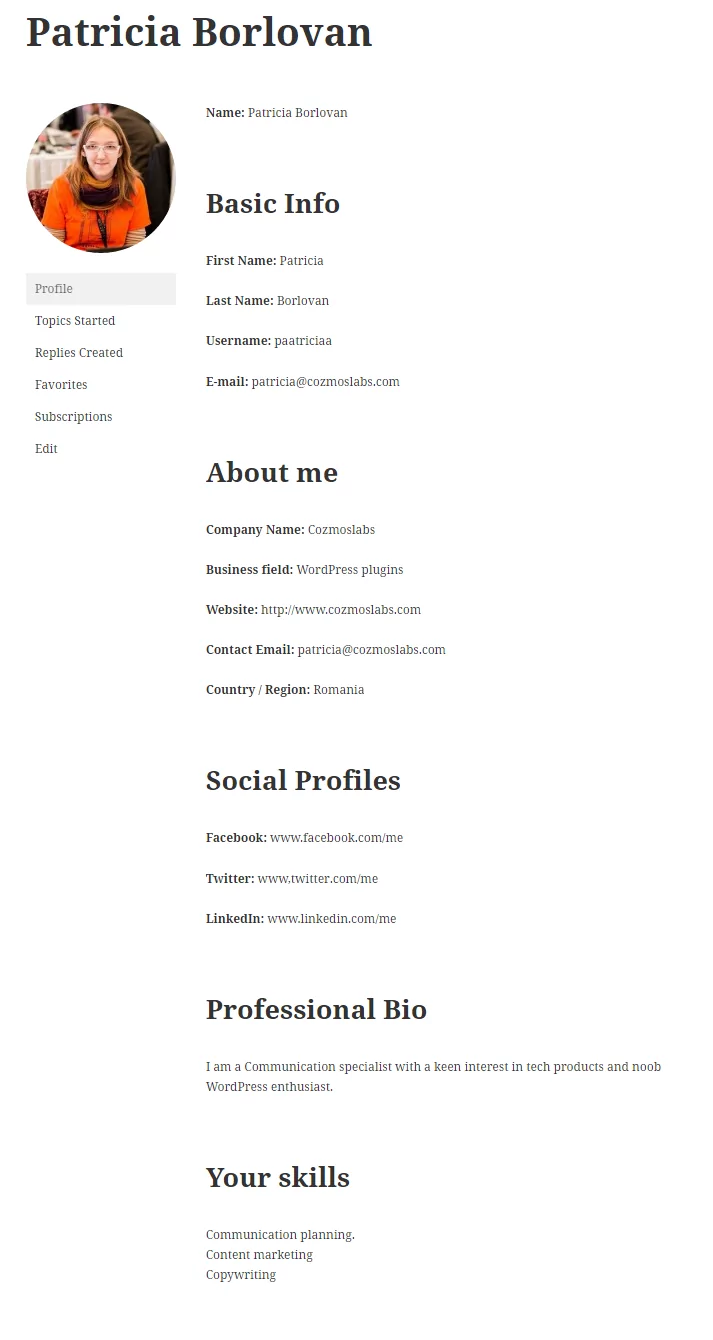 If you are the author of the topic when you click on the name, you will be redirected to the forum edit profile form, where you will complete the custom edit profile fields you have created back into back-end, to the Manage fields dashboard.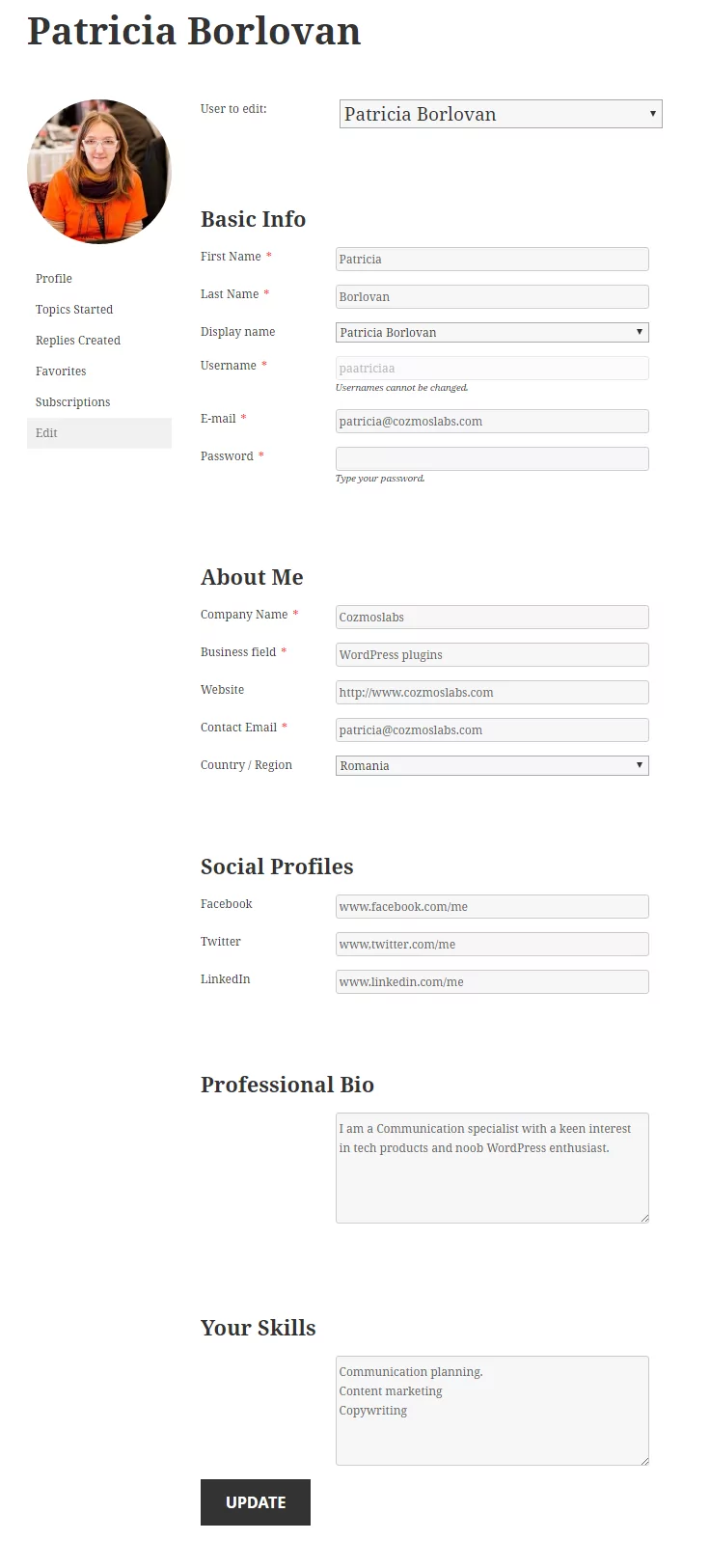 From the left menu, you can access several sections, such as:
"Topics Started", where you will find and access the topics opened by the person in question
"Replies Created" – with all user replies
"Favorites" – find user's favorite forum topics
"Subscriptions" – check user's forum and topic subscriptions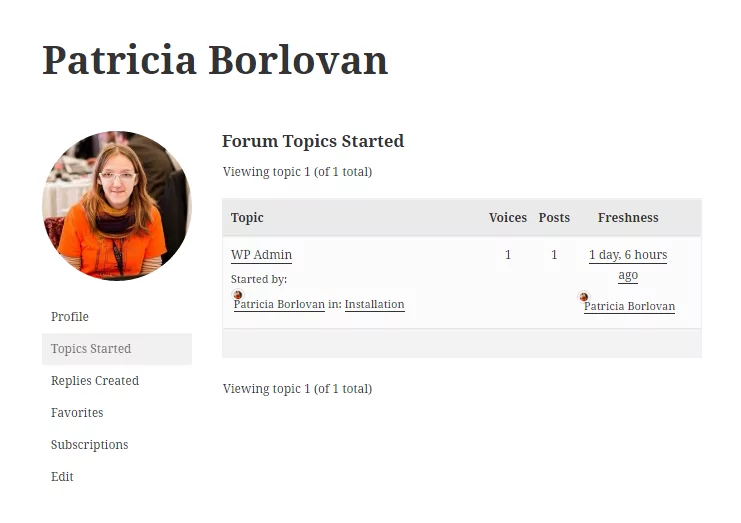 Conclusions
You may consider extending bbPress user profile using the bbPress add-on for Profile Builder since you can:
transfer bbPress user profile to Profile Builder user profile
automatically redirect all forum user links to the extended user profile,
use your avatars added via Profile Builder Register form
list bbPress users via the Profile Builder User Listing module.

Profile Builder Pro
Extend bbPress user profiles using this all in one user registration and management plugin. Create beautiful front-end registration and profile forms with custom fields, setup custom redirects, cutomize user emails & more.
Get Profile Builder