Paid Member Subscriptions is our most recent free WordPress membership plugin, allowing you to accept member payments, create subscription plans and restrict access to premium content.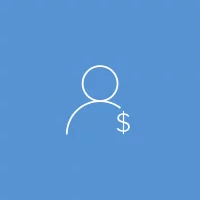 Our focus with this plugin is to make it super straight forward to setup a fully functional membership site in 4 easy steps:
Add your PayPal address in the settings
Create a few subscription plans (free or paid)
Use the [pms-register], [pms-account] and [pms-login] shortcodes for users to register, manage their subscriptions and login
Protect the content on your site using the content restriction metabox found on each individual page, post or custom post type
While the plugin core doesn't have every single feature that might exist in a WordPress membership plugin, it will satisfy the requirements of the significant majority of membership site owners.
To make it super easy and simple to use, we decided that more specific features can be added later via add-ons or 3rd party plugins (like Profile Builder, for building complex member profiles).
That's how the premium Add-ons came to life. Add-ons allow us to implement functionality which will be used by a minority of our users, without increasing the complexity or sacrificing user experience of the free core users. Also, the revenue which they bring goes towards support and future development of the plugin.
Let's take payment gateways for example. Assuming you're a big Stripe fan, there's no need to have Authorize.net also installed on your site. You can simply add and activate the Stripe payment gateway add-on and you're set. This way you won't have a clustered code base with things you don't use anyway.
Paid Member Subscriptions Add-ons Bundle


The beauty of add-ons is that they allow you to pay only for the things you need and use.
There are however situations when multiple add-ons are required for more complex projects. Or, when freelancers or agencies need the freedom to use multiple add-ons on several projects over the year, without paying for each of them individually.
That's what the Add-ons Bundle is meant for. To offer the best value for money and flexibility for people using Paid Member Subscriptions on a regular basis.
The Add-ons Bundle contains all existing and future Paid Member Subscriptions add-ons, and is available at a heavily discounted price (80% OFF regular price). You'll get 750+$ worth of value, for only 149$.
UPDATE: All premium Add-ons from the bundle are now available with a valid Paid Member Subscriptions PRO license.
FAQs
Are you planning to launch new add-ons?
Yes we do, we have many new add-ons planned for future development. We already finished development and we're doing some final testing before next week's launch on PayPal Pro and Express Checkout payment gateways. Stripe gateway development has already started. Things like content dripping, email reminders/scheduler, plus more payment gateways, will follow shortly.
Can I get a discount if I purchased one or more PMS add-ons recently
Sure, just get in touch and we'll send you a custom discount code for paying just the price difference between licenses.
Why buy now?
As you noticed, our development team is pretty busy for the following months. Once new add-ons are added to the bundle, it's highly likely that the bundle price will rise. By buying now you'll get access to all future released add-ons at the lowest price.
Interested in the Add-ons Bundle? You can learn more about it here.
Subscribe to get early access
to new plugins, discounts and brief updates about what's new with Cozmoslabs!