I've set up a user registration form and want to make sure I capture their correct email address.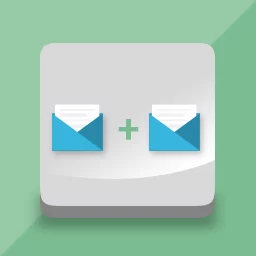 This is where the Email Confirmation Field addon comes in handy.
The registration form needs to have a second field for confirming the user's email address, which is compared to the contents of the first one to catch any typos.
The Email Confirmation field is meant to check if the email address entered matches the first one, making sure a user submits a valid and correct email address.
Download and activate
This add-on is included in Profile Builder. To get started, download and install Profile Builder using the button below:
Email Confirmation Field in action
Once the add-on is installed, the Email Confirmation field type will show up in the Manage Fields drop-down from Profile Builder. Select it and click "Add Field".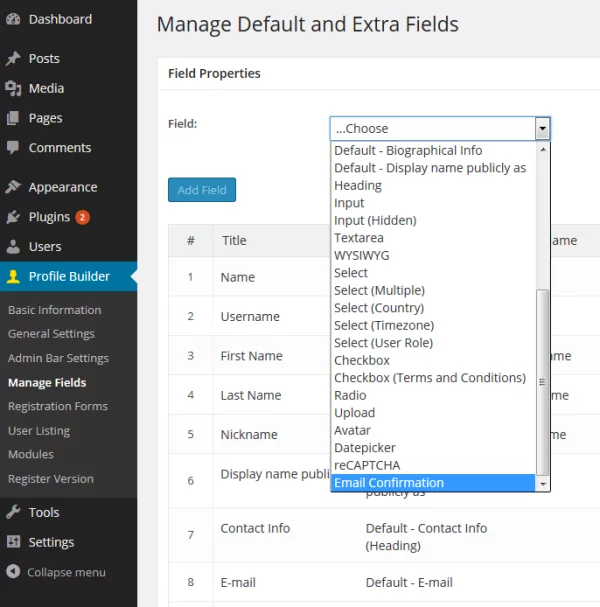 By adding this field to the Manage Fields list, it will show up on the front-end user registration form created with Profile Builder.
The Email Confirmation field is "Required" by default, and will throw an error every time the two email addresses do not match.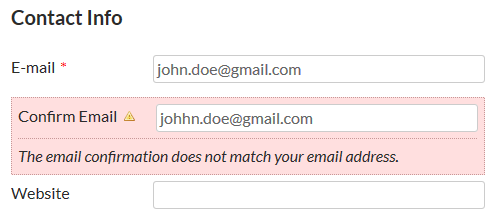 Subscribe to get early access
to new plugins, discounts and brief updates about what's new with Cozmoslabs!