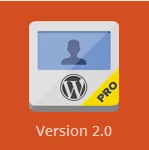 We're happy to announce that Profile Builder 2.0 is officially released!
The 2.0 version includes important new features and improvements we know you'll love:
Profile Builder 2.0 has been rebuilt from scratch into a more flexible and user friendly user registration and management plugin.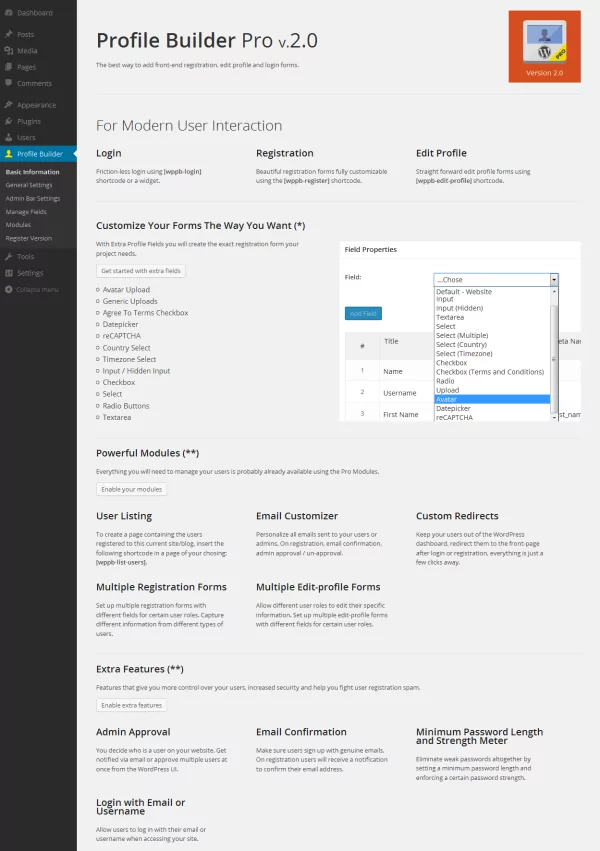 Upgrading to Profile Builder Pro 2.0 (from 1.3.x)
All current Profile Builder 1.3.x customers will find the new Profile Builder 2.0 update available in their account page.
You will be able to update to 2.0 without losing any existing information or settings. However we won't offer it as an automatic update for 1.3.x.
The main reason is that in 2.0, because of the restructuring we had to drop some of the filters from 1.3.x, therefore some of the plugin customizations may not work in 2.0.
However, most of the custom functionality that was added through filters in 1.3 can now be easily achieved using the UI of 2.0.
You will have to manually upgrade to Profile Builder 2.0 following the steps below:
Note: Make sure to create a full database backup first.
Steps to Manually Upgrade to 2.0
Access your account page and download the Profile Builder 2.0 zip file
Unzip the plugin files
(Via FTP) Delete the existing profile-builder-pro folder from the plugins folder on your server (which contains Profile Builder version 1.3.x files).
(Via FTP) Copy the new profile-builder-pro folder (containing Profile Builder 2.0 extracted files) to your plugins directory
This way, all your previous Profile Builder 1.3.x settings and data will now be recognized by version 2.0.
Get Profile Builder Pro Today!
People have been pretty excited about this release, so make sure you check out the most comprehensive WordPress user registration plugin, Profile Builder.