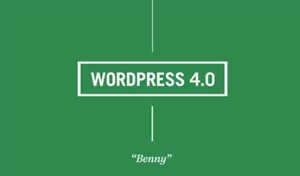 WordPress 4.0 "Benny" is now officially out and available for download.
As with every major WordPress release it's a good idea to first get a glimpse at all the new features added to make sure you use them at full potential.
In that sense here's what you need to know about WordPress 4.0:
More Focus on Content
I wanted to start with this because I feel this is the feature that will impact us most often. That's mainly because WordPress always revolved around writing and publishing content, easy.
To make this task smoother in 4.0, the TinyMCE editor dynamically expands to fit your content, keeping the formatting tools available at all times.
Once you start editing a post, you'll notice the editor expanding automatically as you write and that the toolbar is now fixed, following you as you type/scroll down.
This removes all the previous friction resulting from unnecessary scrolling and a tiny editor box, speeding up content editing and offering an overall smoother writing experience.
Visual Media Embeds
Embeding content into posts is now a more visual experience.
Once you paste the embedded URL, you don't need to "Preview" or "Publish" it in order to see how it looks in your site.
As soon as you've entered a URL, the video, tweet or any other embeddable media will load directly in the editor box.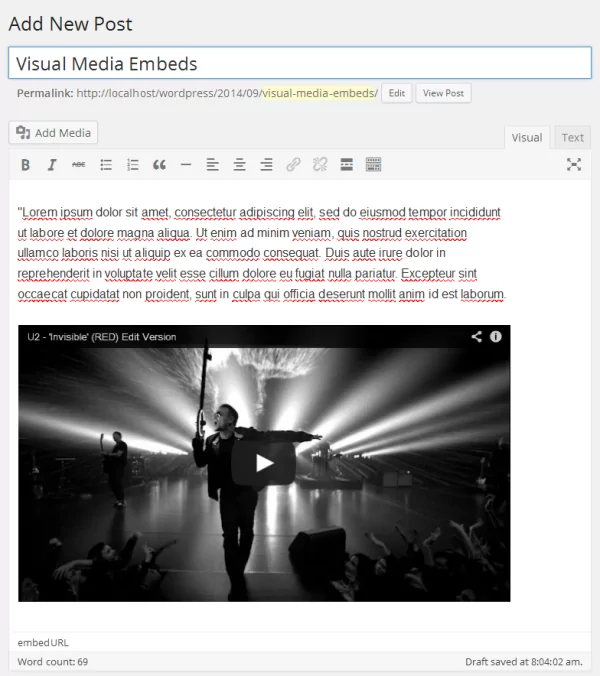 Make sure to check out this list of all the embeds that WordPress supports.
This means using WordPress 4.0 when you get published there will be no surprises with embedded media. And you'll save time by not being required to go back and forth between the editor and preview screen.
Improved Media Library
Another thing that got me excited is the new look and functionality improvements in WordPress 4.0 Media Library.
It now comes with a grid view by default, giving you a much better overview of your media files. To be honest, I wasn't a big fan of the previous media manager, the one that offered a default list view of 20 images.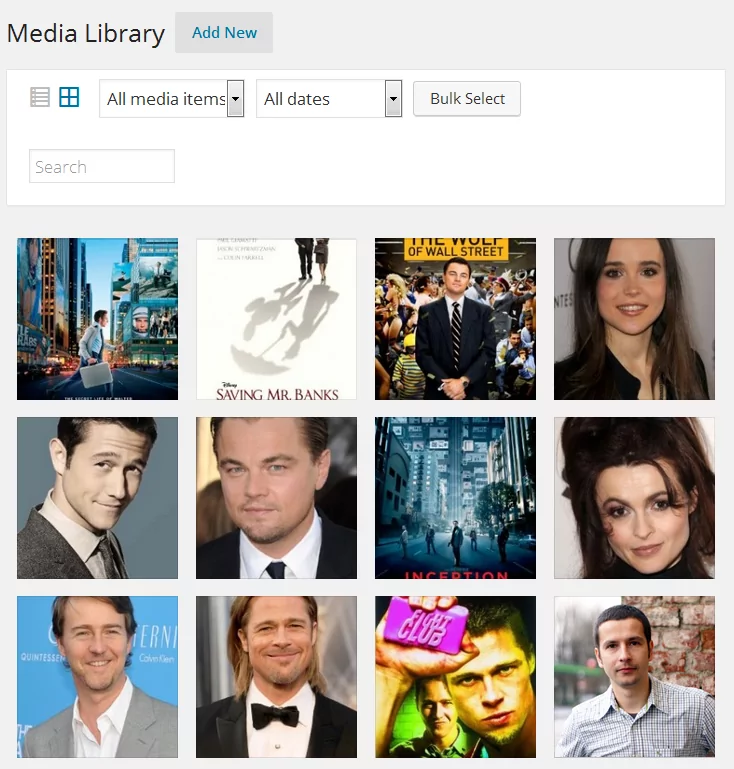 I find the new Media Library look much easier to browse.
The really cool thing is the new details preview, which speeds up viewing and editing any media file. Attachment details are now opened in a modal window instead of a separate page, offering a quick edit option and navigation through any amount of media.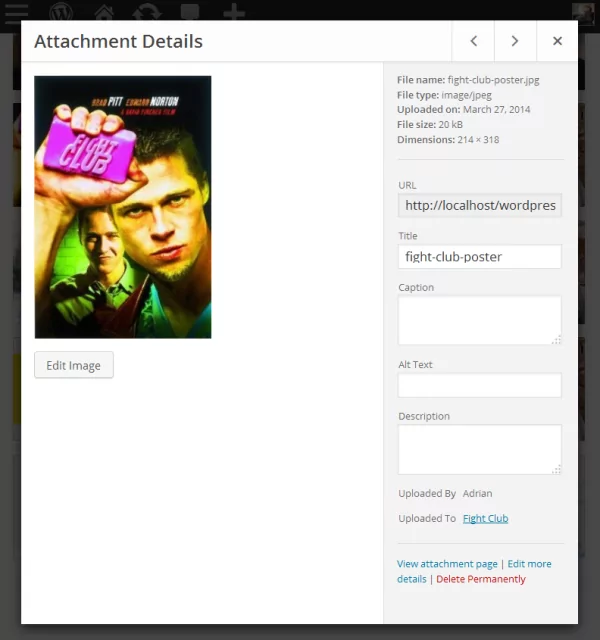 I feel there's still room for improvement when it comes to managing your media files better and easier in WordPress, but I'm quite happy that gradual steps are made in this direction. Overall we'll be all saving time by using the improved Media Library from 4.0.
Enhanced Plugin Browser
The old plugin browser got a full facelift in 4.0. The new browser is more visually rich, better at highlighting the details that can help you find the right plugin.
The new look is more focused on displaying new metrics like: number of downloads, ratings, last update, as well as letting you know if the plugin has been tested and is compatible with your current version of WordPress.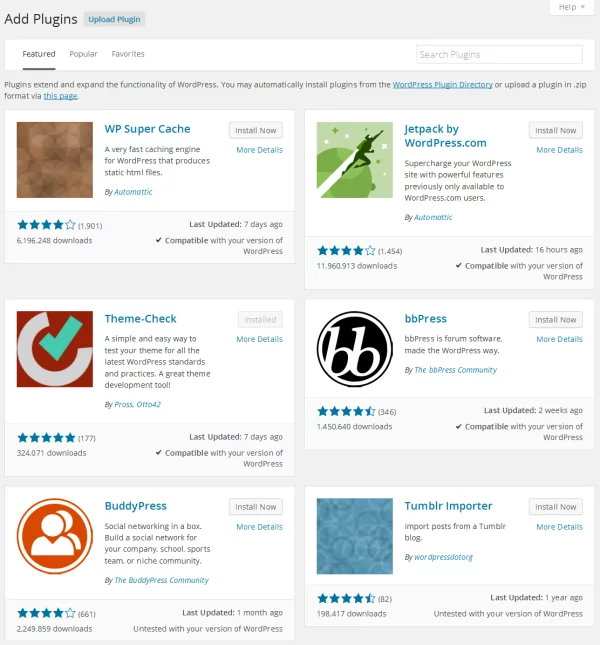 This makes it easier for users to filter the untested plugins that sometimes live out of inertia as well as pushes plugin developers to release regular updates. And it looks like we'll need to create thumbnails for both our plugins.
The "More Details" link opens a modal window where you can quickly find out all the details about a plugin, read reviews, all without needing to visit the plugin page on wordpress.org.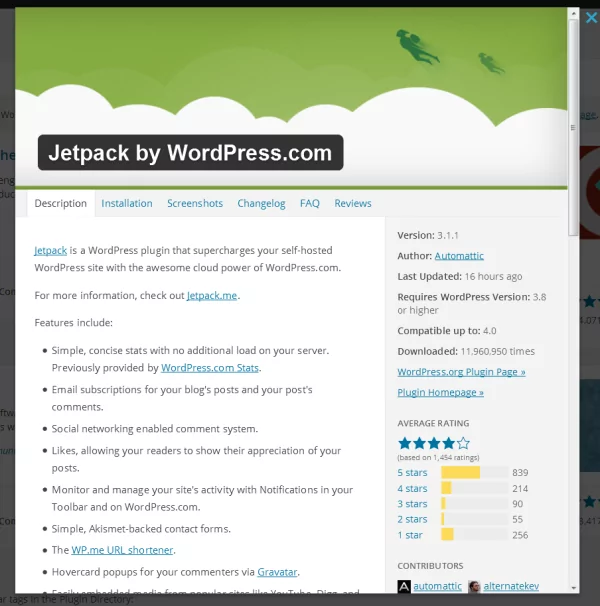 Language Selection UI
If you install a fresh copy of WordPress 4.0, the first installation screen will now ask you to choose your desired language.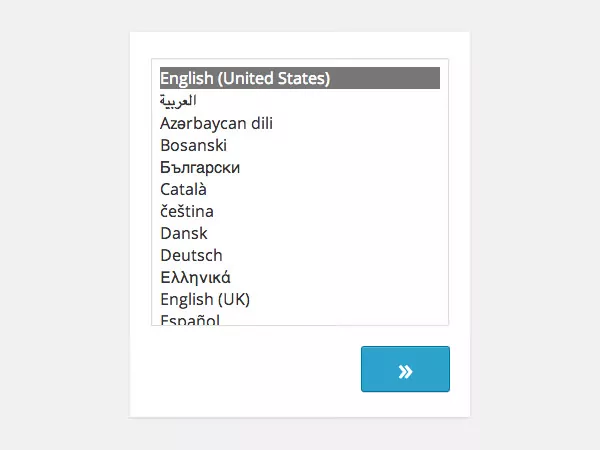 After selecting a language WordPress 4.0 will download and install the language pack on the fly. The rest of the install process will then be in that language. Basically as soon as a language is selected and the Continue button is clicked, WordPress will download the language pack in the background.
This is a big step up from either having to download WordPress in your own language, or grabbing the language files manually and modifying the config after.
Good news for WordPress developers
Developers will also get some treats in WordPress 4.0. The Customizer has been improved, widgets are now being loaded in a subpanel.
You may want to have a look at all the new things in the Customizer API, as well as check out the more powerful Query Ordering from 4.0.
Some important external libraries have also been updated in the latest version. WordPress 4.0 comes with TinyMCE 4.1.3, jQuery 1.11.1 and MediaElement 2.15.
Summary
All in one WordPress 4.0 has a much smoother, polished and visual feel. It shows that user experience was the main focus for this release, and I personally dig that. I'm a high believer in gradual improvements, not ground-shaking novelty. Long term, it's the small things that make a huge difference.
That's why I disagree with some of the reactions in the community with 4.0 not standing up to the bar raised by 3.0. The focus should be on constantly improving things and by doing that you'll sometimes get the wow effect, even if it's not from a major release. Remember 3.8 ?.
In 4.0 I'm personally really found of the new editor functionality as well as the media library improvements. What are your favorite features from 4.0?