 Usually the archive pages in WordPress leave a lot to be desired and sometimes you want to list posts by category so users have a much nicer way of interacting with your content so it can be useful to have access to a list posts by category shortcode.
What we're aiming for is a post listing by category similar to: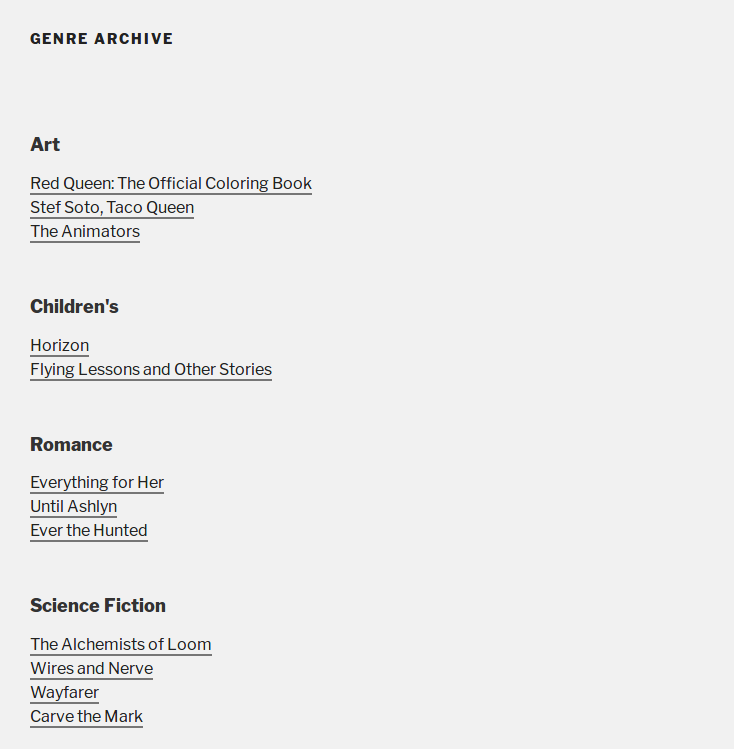 While you can modify the archive page template in your theme to have this listing, it would be a lot simpler to just have a list posts by category shortcode that you can use anywhere you want. And that's what we're going to build.
Create a new plugin
Creating a new plugin is really straight forward, we just need to create a new file and add these php commets to the top of the file:
Create a new shortcode
We'll need code to register a new shortcode: [list_taxonomy_archive]
By default this shortcode will create a listing with all the categories and the posts found inside those categories. However, you can also define a custom taxonomy or custom post type like so: [list_taxonomy_archive cpt="book" tax="genre"]
So far our shortcode doesn't do anything. Next we'll need to look into querying all the taxonomy terms and the posts that have them assigned.
Query all taxonomy terms and the posts
What we're doing is:
Get all the terms of our taxonomy using get_terms
For each term that is assigned to at least 1 post, query for those particular posts using get_posts
The code for the list posts by category shortcode
You can also download the List Posts by Category Shortcode plugin below: