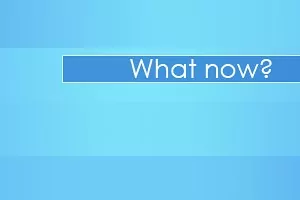 I have Author's Block. I doubt it's contagious so if you're reading this no need to worry. Now to the mater at hand, why blog about it?
For some particular reason I don't want to write that much stuff anymore. My fear is that I don't write enough interesting posts! Why write about something that dosen't resonate with me? Sure some people might find my articles useful, but will they return for more?
So I'm writing about web-design and developing. This is far from being a niche. Not in the internet world at least. I tried to focus my attention to WordPress and in particular Thematic since I'm using both in my business. It helped me differentiate from other blogs out there and some even found my WordPress category interesting. But I feel I need more. I want more variety in my articles. I could write about every WordPress and Thematic trick and post short pieces of code but I wouldn't be any happier.
Next on my agenda? Short 4 day Easter Vacation 🙂 Hopefully I'll have a clearer head when I get back! I already have "some" ideas of what to do next (starting with a redesign) so I'm not completely in the dark.
And you know what? I already feel more confident now that I've shared this with the world (theoretically at least). Suggestions welcomed 🙂