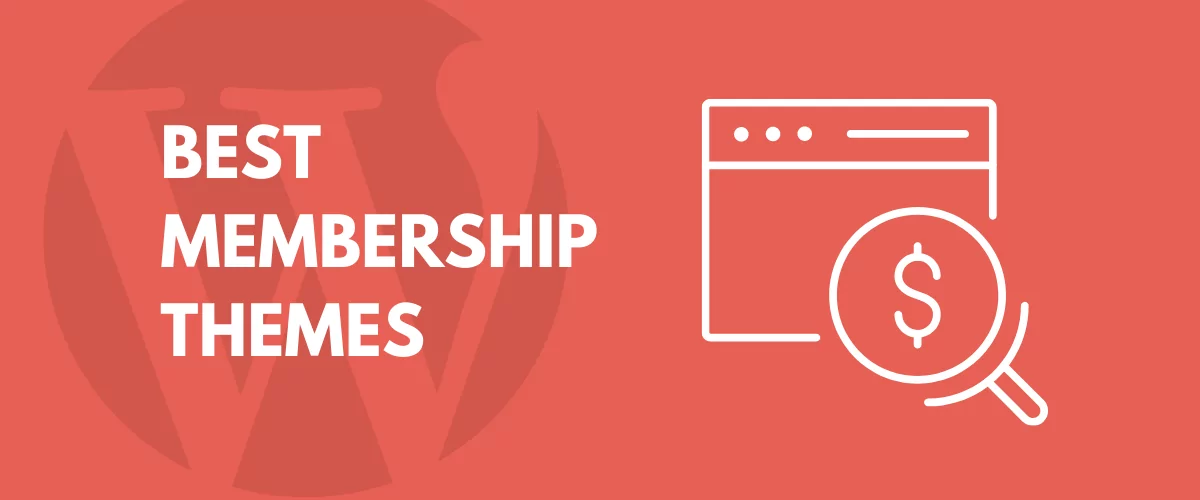 Searching for the best WordPress membership theme to launch your site?
In this post, you'll find everything you need to get up and running with the perfect membership theme for your WordPress website.
We'll start by exploring the difference between a membership theme and a membership plugin so that you know what you should look for in each. This is essential to understand so you can pick a WordPress membership theme that will set you up for success.
Then, we'll jump right into 15+ of the best membership themes for WordPress. The list includes both free WordPress themes and premium WordPress themes for membership sites.
WordPress Membership Theme vs Membership Plugin: You Need Both
In WordPress, there's supposed to be a clear line between themes and plugins:
You use themes to control the design and styling of your site.
You use plugins to add functionality to your site.
The main reason is lock-in and portability – if your theme itself is adding functionality, that means you can never switch themes because you'll lose those important features. On the other hand, if your site's functionality comes from a plugin, you can switch themes as needed without losing anything.
Why is that relevant? Basically, when you're searching for a WordPress membership theme, you should not be looking for a theme that helps you create a members area, restrict content, etc. by itself. For those membership site features, you want a WordPress membership plugin like Paid Member Subscriptions.

Paid Member Subscriptions Pro
Accept (recurring) payments, create subscription plans and restrict content on your website. Easily setup a WordPress membership site using Paid Member Subscriptions.
Get Paid Member Subscriptions
While it doesn't control the design of your site, Paid Member Subscriptions can help you…
Restrict any type of content on your site, including "dripping" content over the life of a user's membership.
Create registration forms where people can sign up and choose from all your available membership levels.
Charge for access to your site with paid memberships, including recurring subscriptions, free trials, etc. You can use a variety of different payment gateways including Stripe and PayPal.
Create front-end account management pages where users can manage their subscription(s).
Manage members and subscriptions from the backend.
Then, all you need from your theme is a foundation that makes the content from Paid Member Subscriptions look great.
What to Look for in a WordPress Membership Theme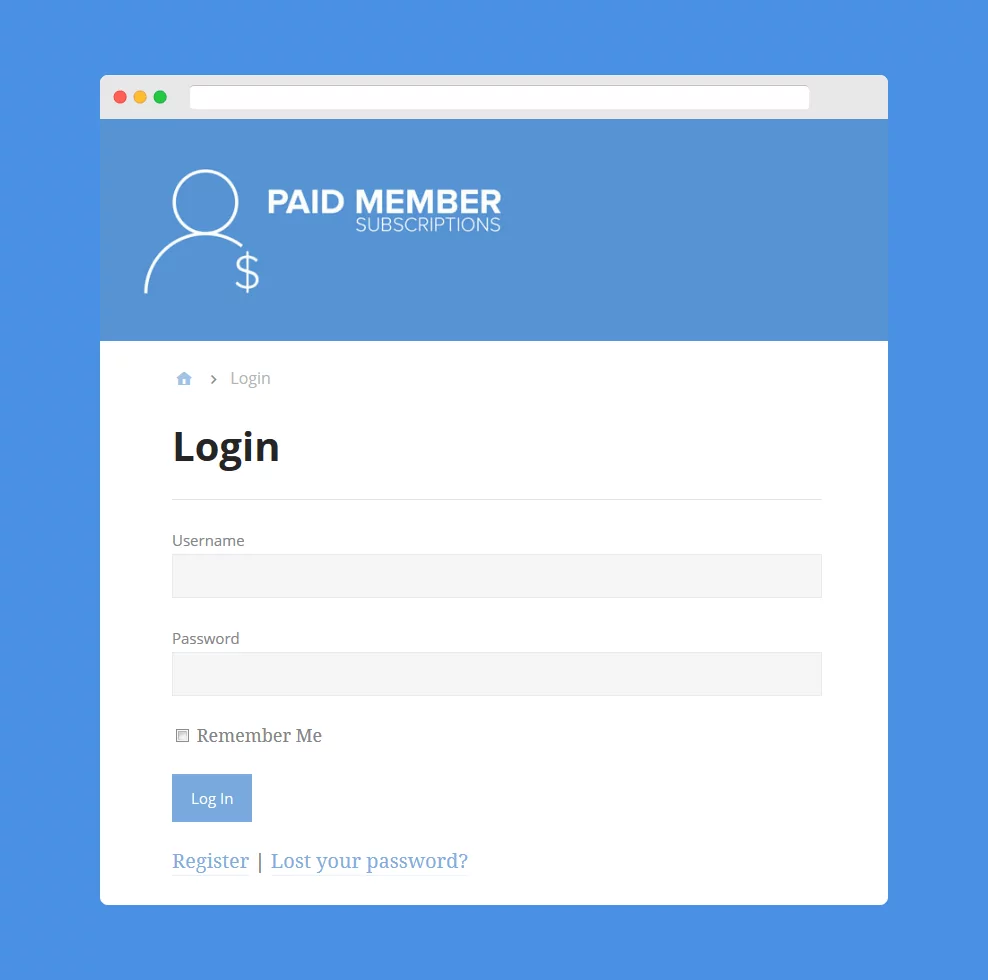 So if your WordPress membership theme shouldn't be responsible for the membership content itself, what should you look for in a good theme for membership sites?
You'll want…
Compatibility with your WordPress membership plugin of choice. All of these themes will work great with the Paid Member Subscriptions plugin.
User-friendly navigation. Your registered members will be spending a lot of time on your site – you want to make it easy for them to move around.
Lots of customization options. You'll want to be able to customize your theme to make it your own.
Good responsive design. All modern WordPress themes are responsive (they work on different devices). You want a theme that doesn't just work on mobile devices – you want it to look great on smartphones and tablets.
Flexible page templates. If possible, having the ability to control the page template (like disabling the page title) is helpful when you're working with membership content and shortcodes.
WooCommerce support (optional). If you want to bring in eCommerce functionality, like a members-only store, make sure your theme supports WooCommerce.
bbPress support (optional). If you want to add a members-only forum, it helps if your theme includes dedicated bbPress support.
You do not need a theme that specifically markets itself as a membership theme. Remember – you're using a WordPress membership plugin for the functionality. Instead, you want to focus more on the design itself.
For that reason, as we get into the best WordPress membership themes, you'll see plenty of options that market themselves as multipurpose themes, business themes, etc. All of them still make a great option for your membership website – you just need to pair them with Paid Member Subscriptions.
15+ Best WordPress Membership Themes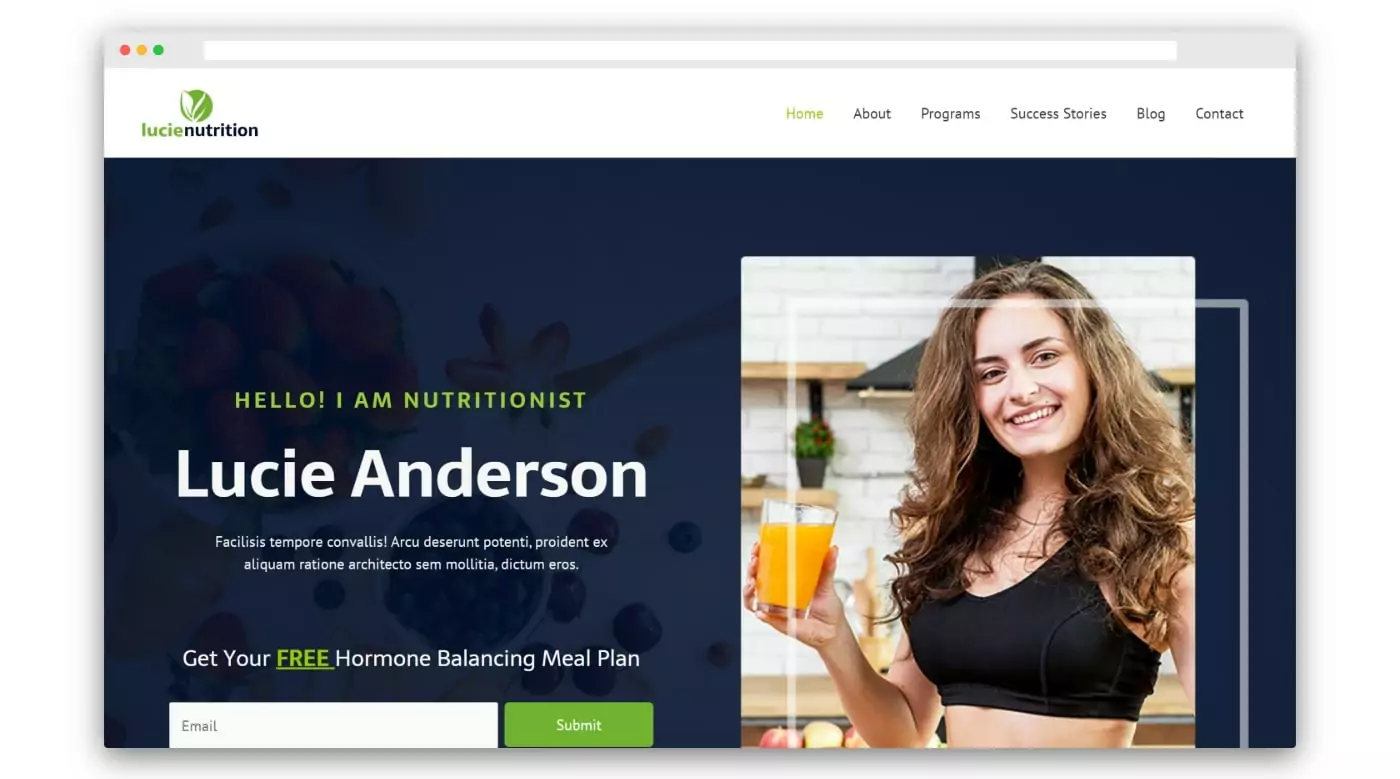 Astra is a flexible theme that makes a great option for membership websites. You can use it for everything from a members-only store to online courses, forums, and more.
To customize the looks of your membership site, you can use a combination of 100+ pre-built demo sites, a detailed theme options area, and integrations with popular WordPress page builder plugins like Elementor, Beaver Builder, and more.
Astra is also lightweight and SEO-friendly, which will set you up for success when it comes to ranking your membership site in Google.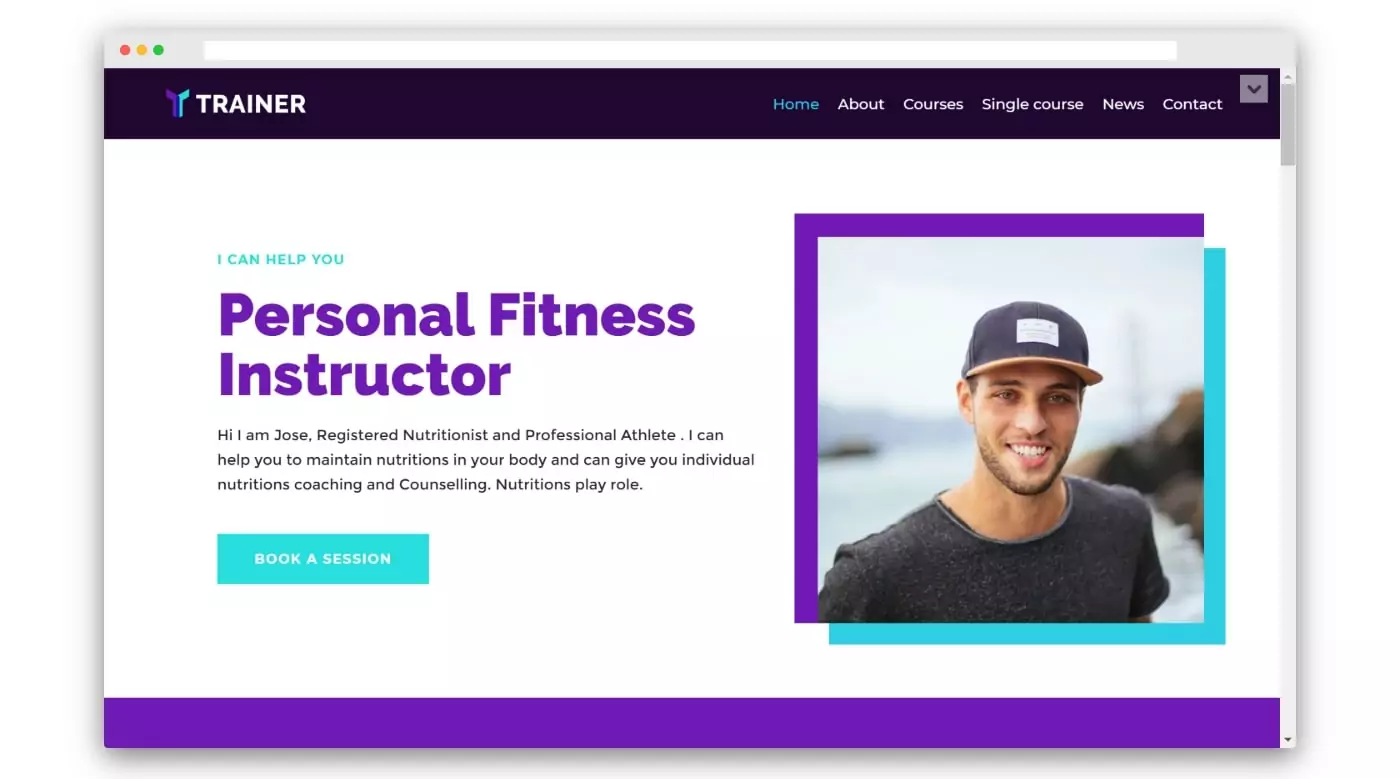 Neve is a lightweight multipurpose WordPress membership theme that will set you up with a customizable, fast-loading membership site. You have detailed options to control your site's header and footer, as well as flexible page templates and integrations with page builder plugins for more customization.
To get started with Neve, you can build your site from scratch or import one of the many pre-built demo sites, several of which work perfectly for a membership site.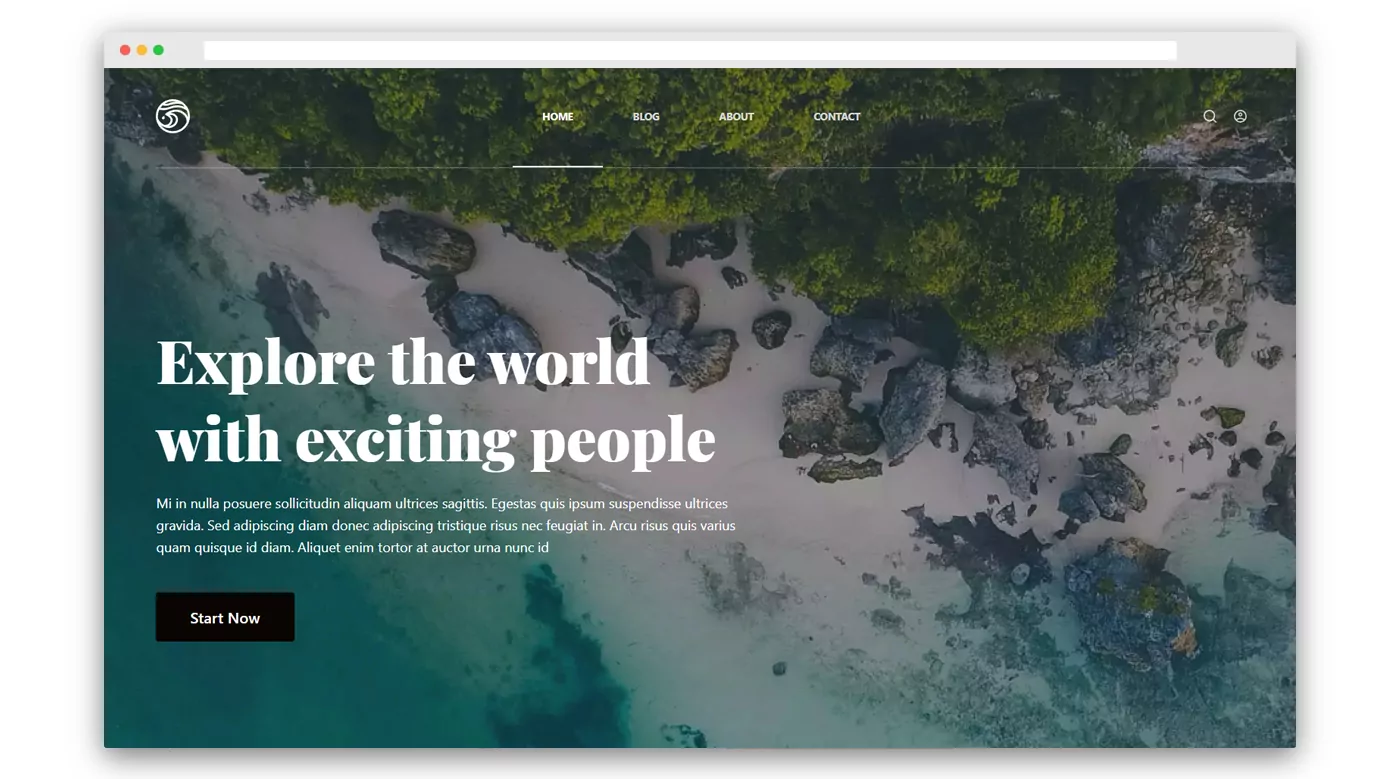 Blocksy is a highly customizable theme and one of the lightest and fastest options out there. It comes with an intuitive visual customizer that displays changes in real-time.
The theme was created with the Gutenberg editor in mind, so it supports all types of blocks and manipulations, but it is also compatible with the most popular page builders, like Elementor or Brizy.
Blocksy is fully integrated with WooCommerce and offers lots of beautiful pre-built templates, letting you build the perfect membership website by customizing everything, from page layouts to product gallery styles and everything in between.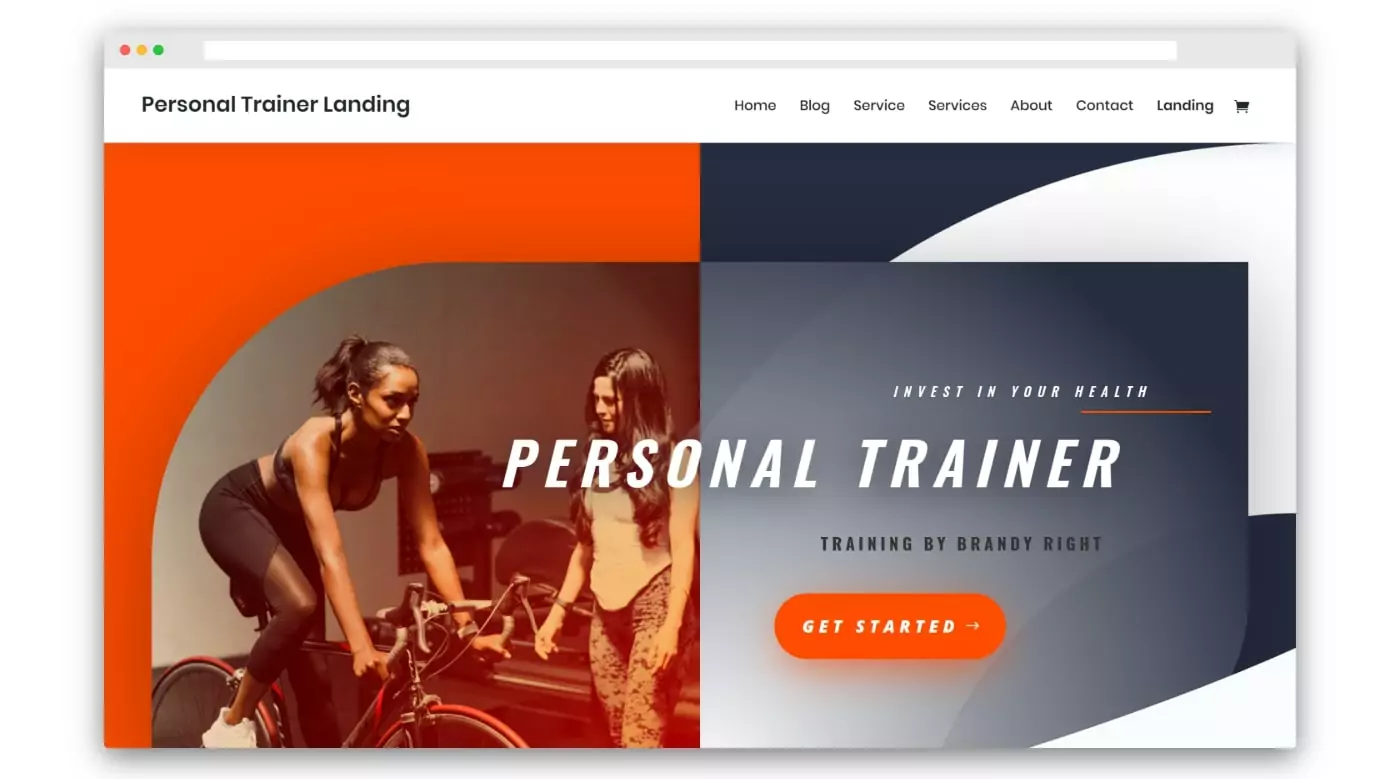 Divi is a flexible multipurpose WordPress theme that comes bundled with its own page builder, the Divi Builder.
Using drag-and-drop and a detailed theme options area, you can fully build out your own custom membership site design. The helpful thing is that, because you get this drag-and-drop builder, you can create really nice pages for your core Paid Member Subscriptions pages, like your members area and payment pages.
Divi 4.0 also includes full theme building, which means you can also design multiple headers and footers using drag-and-drop. This lets you, say, create one navigation menu for regular WordPress content and another navigation menu for restricted content. You can also create your own custom landing pages.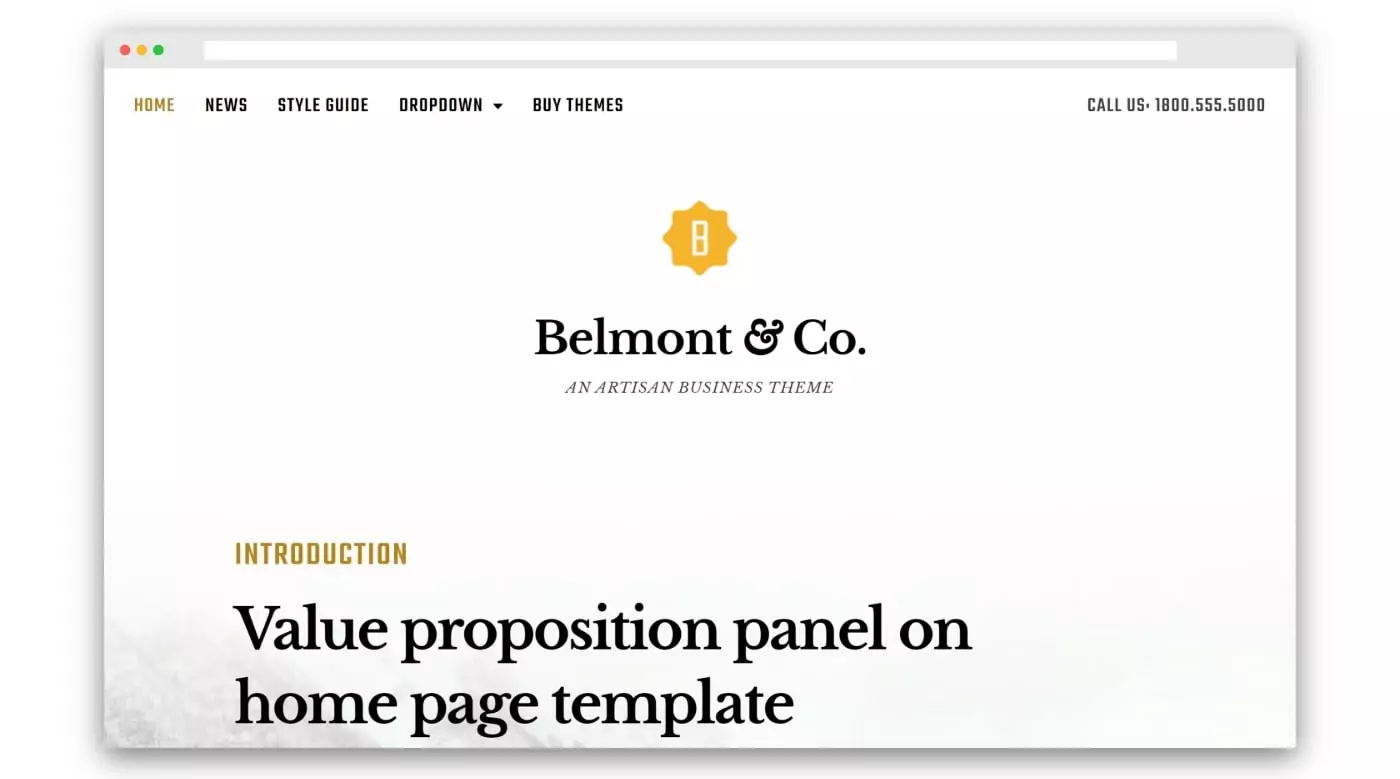 Belmont is an "artisan business theme" that makes a great option for membership sites in the arts and crafts space. For example, if you have a membership site that teaches people woodworking or sewing, this is going to be a great theme for you.
It has a clean, minimal style and an aesthetic that matches the artisan niche. You'll also get multiple homepage styles, infinite scroll, a sidebar widget area, and multi-column footer widgets.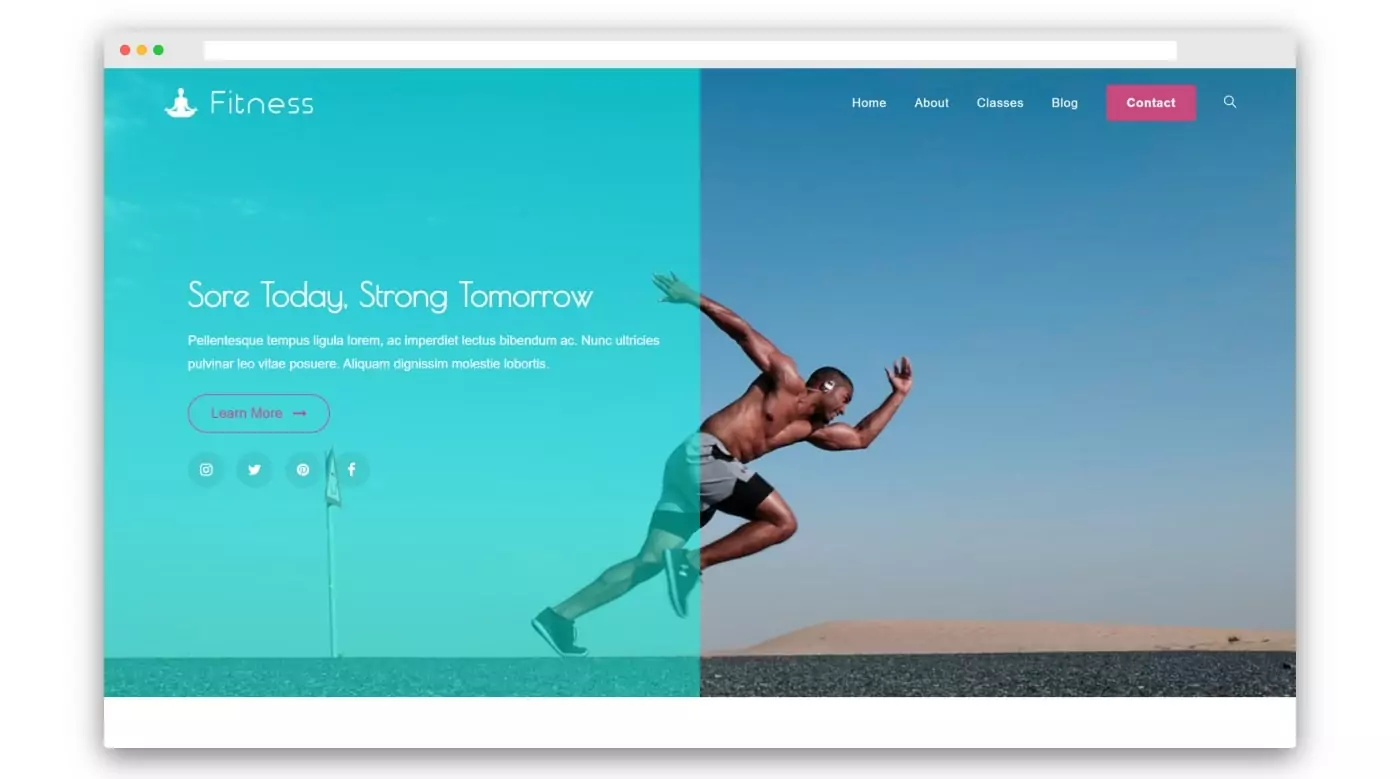 Like Astra, OceanWP is a flexible multipurpose theme that you can adapt for all kinds of WordPress membership sites, including online stores, courses, forums, and more.
You'll get access to a detailed theme options area, lots of page template options, and integrations with most popular page builder plugins. OceanWP also offers add-ons for a popup login, social media integrations, modal windows, and other elements to help you create a great membership site.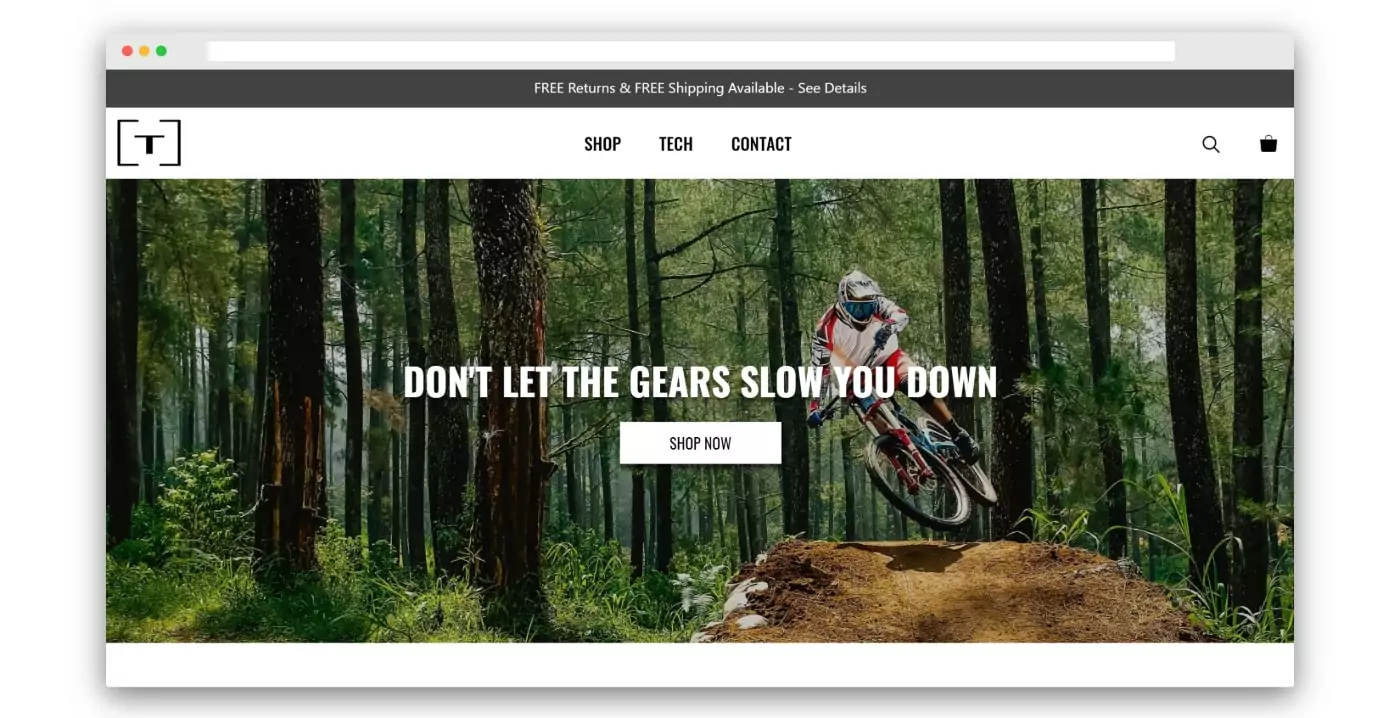 GeneratePress is a high-performance multipurpose theme that makes a great membership WordPress theme. At less than 30 KB, GeneratePress will set you up with a fast-loading, SEO-friendly foundation that you can build upon with a detailed theme options area.
GeneratePress also offers full layout control on individual pages, which lets you set up the perfect canvas for important Paid Member Subscriptions pages, like your pricing page and front-end members area.
You can either design your site from scratch with GeneratePress' built-in tools or choose from 30+ pre-built importable demo sites.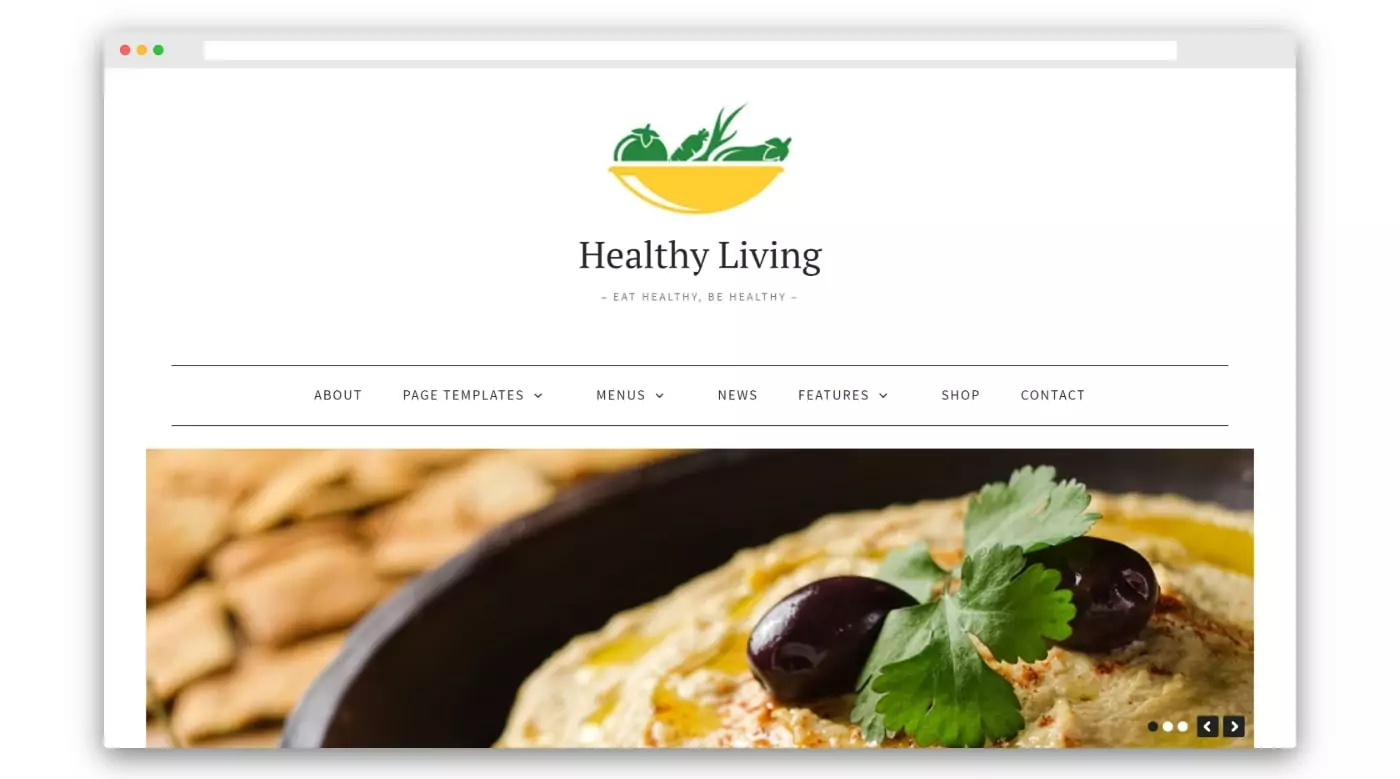 Healthy Living makes a great WordPress membership theme for membership sites centered around the health and wellness niches.
It comes with multiple page templates to help you set the foundation for your membership site, and you also get integrations with WordPress plugins like Elementor and Beaver Builder if you want more customization than the built-in theme options allow.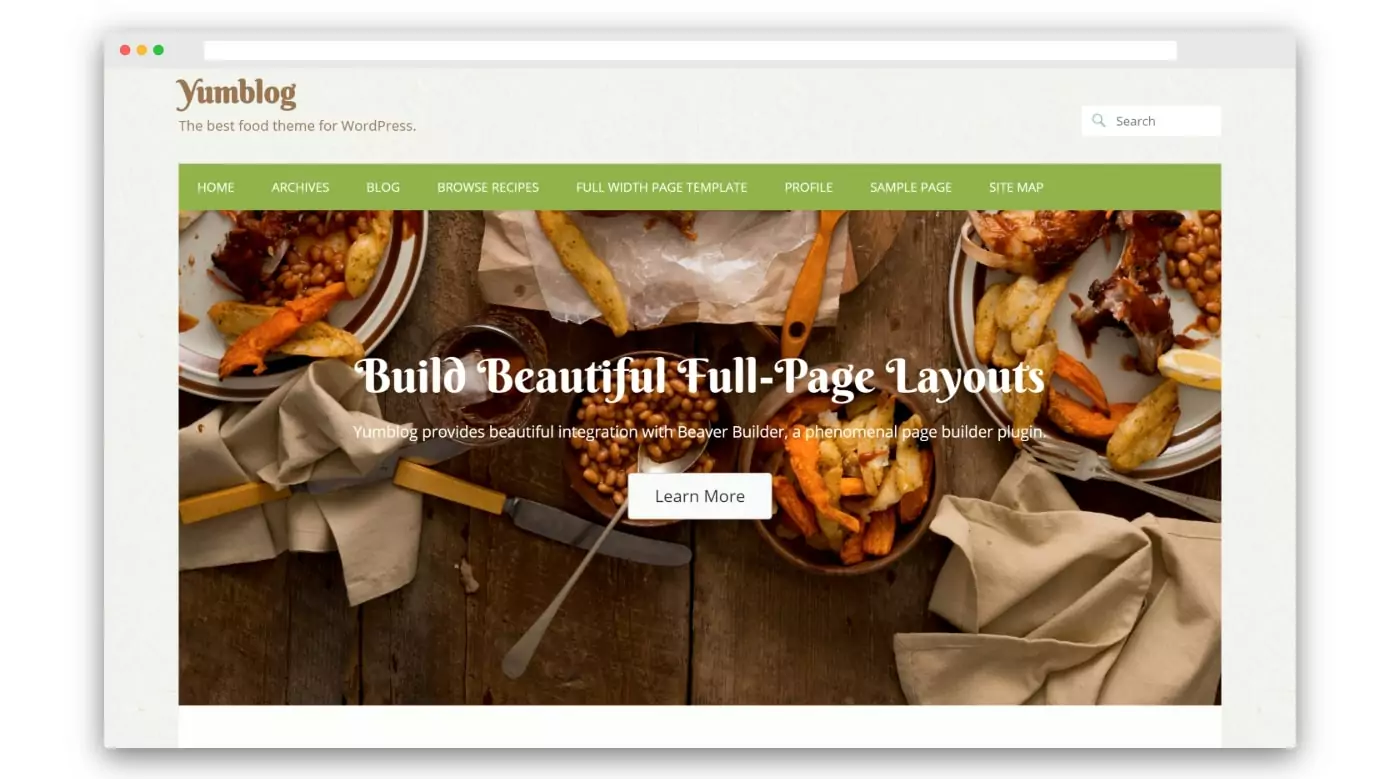 Yumblog is a food-focused blogging and membership theme that's perfect for members-only sites in the food, health, and wellness spaces. It even includes the Cooked recipe plugin, which is a big value if your membership site involves recipes.
Yumblog is responsive out of the box and integrates with the popular Beaver Builder WordPress page builder plugin for drag-and-drop customization.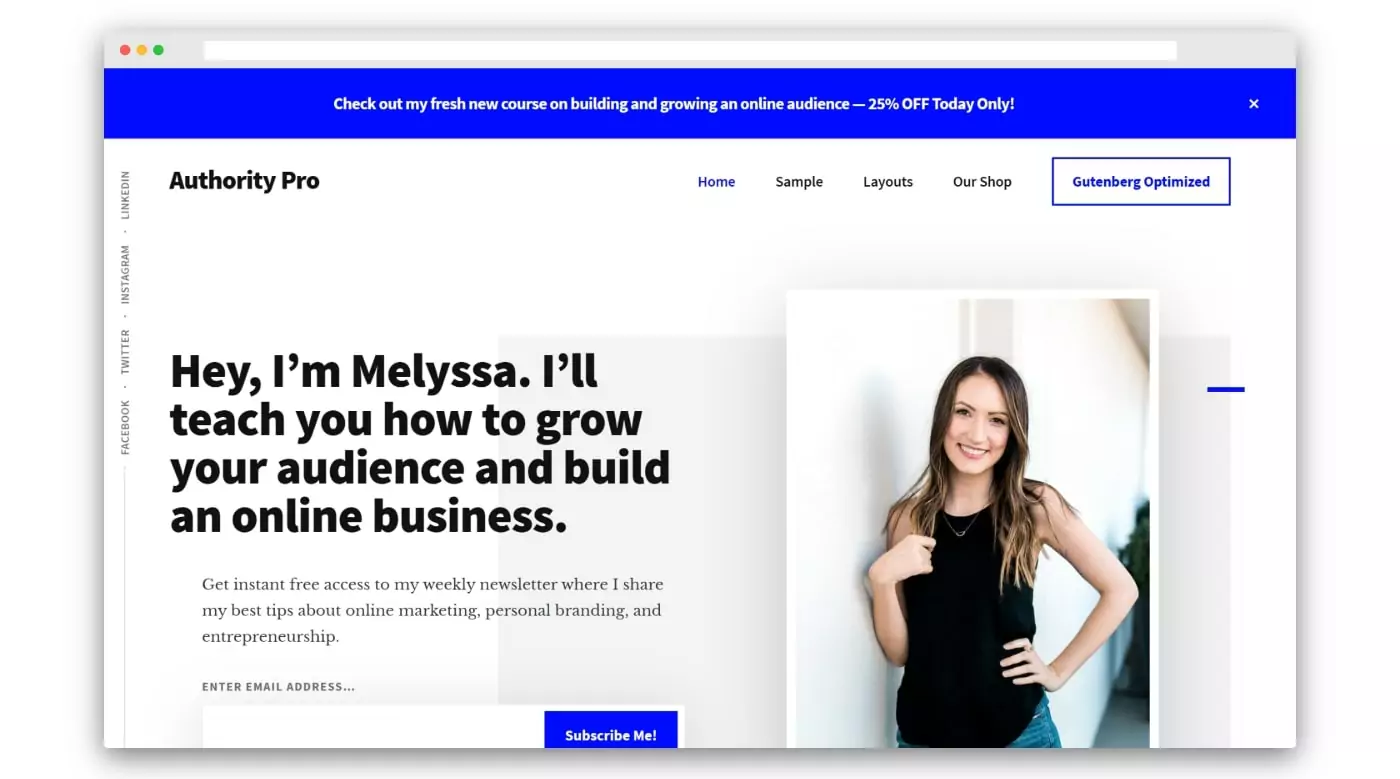 Authority Pro is a membership WordPress child theme for the popular Genesis Framework. If you're not familiar, the Genesis Framework provides an SEO-friendly, fast-loading foundation that you can build upon with the many Genesis Framework child themes.
Beyond a conversion-friendly design, Authority Pro includes a flexible theme options area, eCommerce support, multiple widget areas, and a customizable header.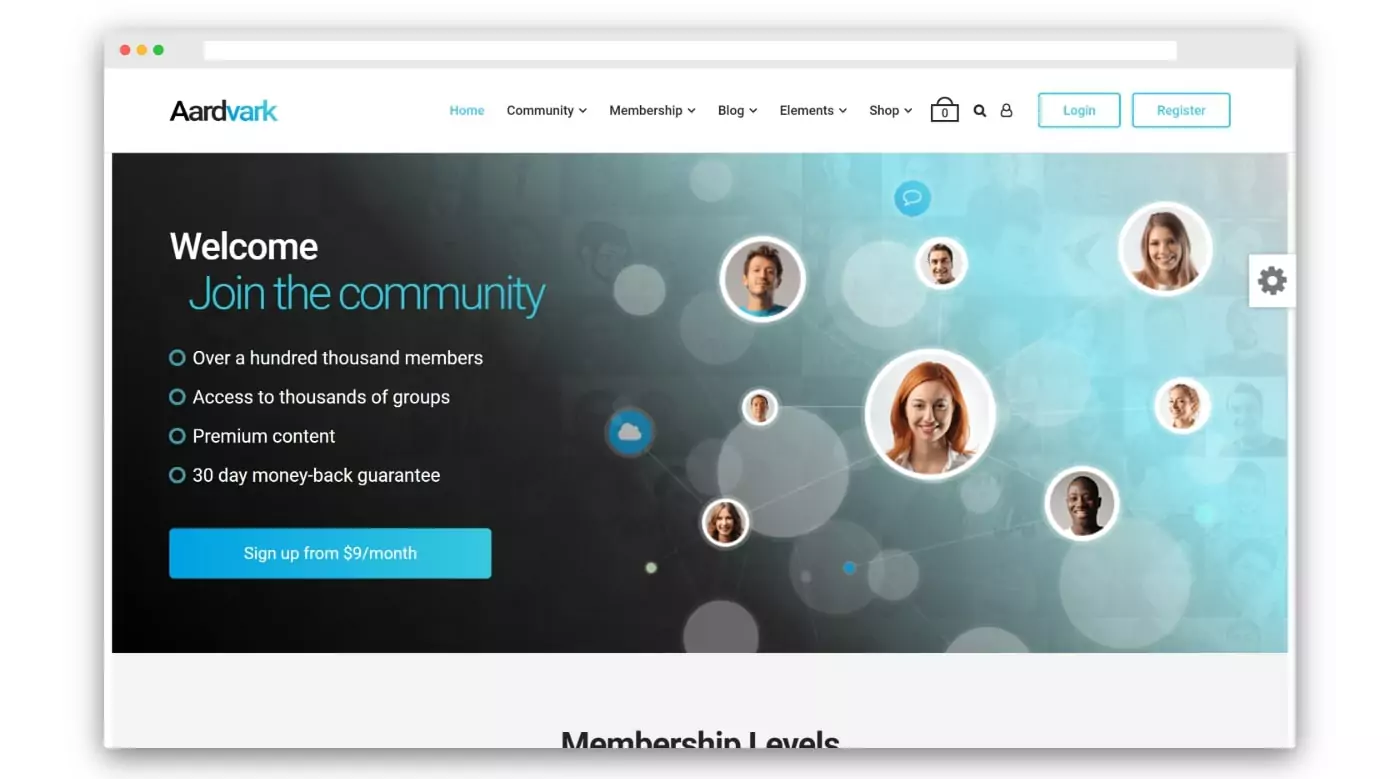 Aardvark is a WordPress membership theme designed to help you create an online community with BuddyPress and Paid Member Subscriptions. You can use BuddyPress to create detailed profiles and communities. Then, you can connect Paid Member Subscriptions to restrict access to some or all of your community as needed.
And through it all, Aardvark is there to make everything look great right out of the box.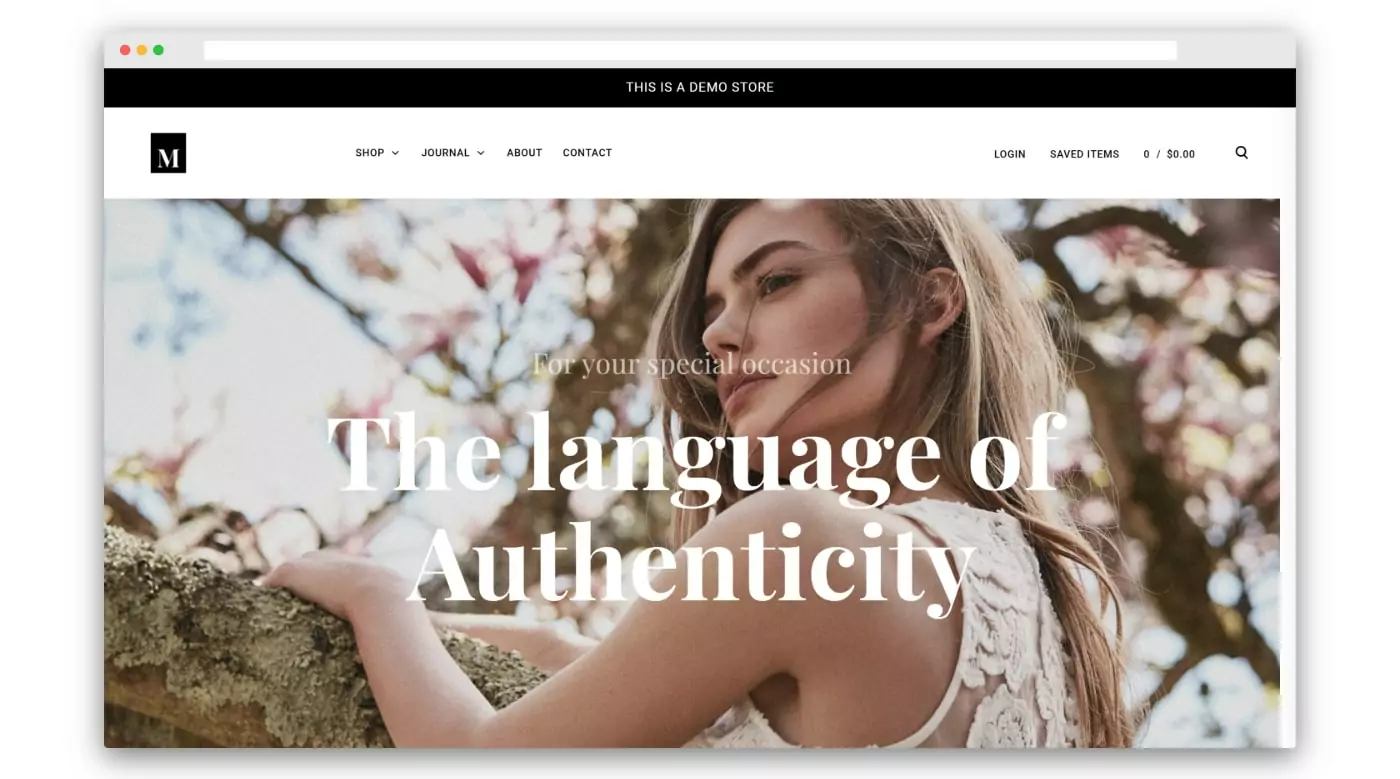 Millennio is a minimal membership theme that comes with detailed eCommerce support and multiple pre-built demos. You'll also get a drag-and-drop homepage builder, mega menu support, and compatibility with Paid Member Subscriptions for free and premium content restrictions.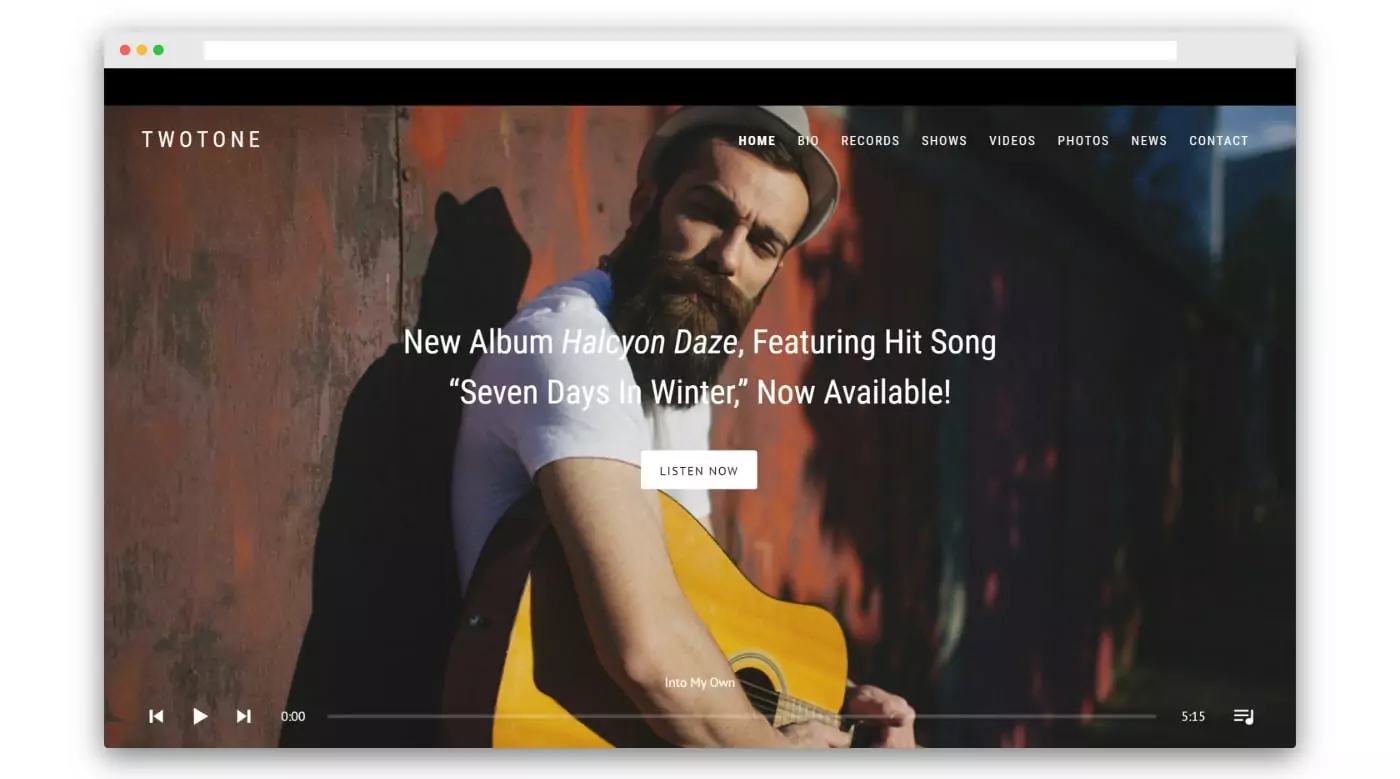 Twotone is the perfect WordPress membership theme for musicians and other creatives. If your online community revolves around music, art, videography, or other similar topics, the aesthetic will work great for you.
It includes plenty of spots to showcase content, like audio players, a video gallery, and more. You can also create individual video pages to rank them on Google. Or, you can restrict those video pages using Paid Member Subscriptions' ability to restrict access to custom post types.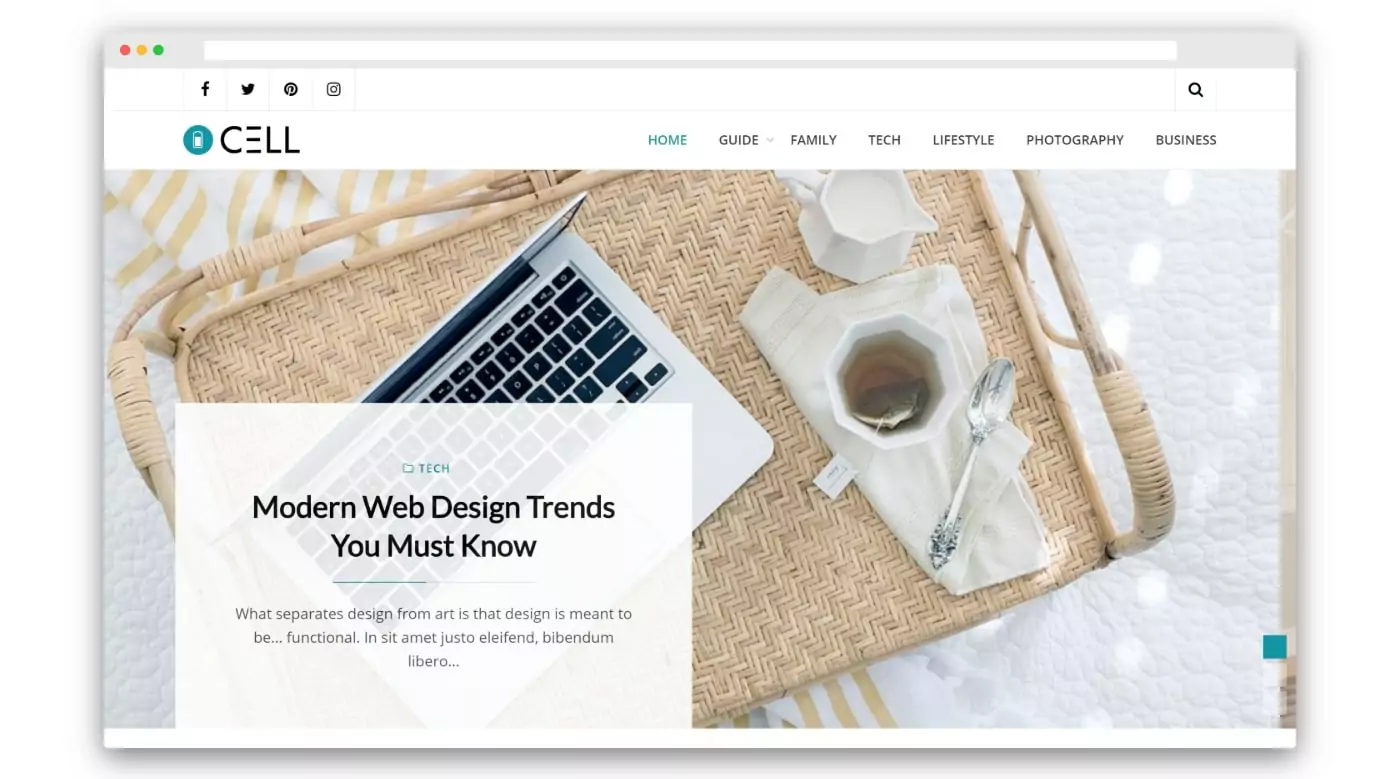 Cell is a clean WordPress membership theme that can work for a variety of different niches. It includes an easy-to-navigate sticky menu, social media icons, custom page templates, customizable header, and more.
It's also compatible with both bbPress and WooCommerce, which are the same two plugins that Paid Member Subscriptions offers dedicated integrations for.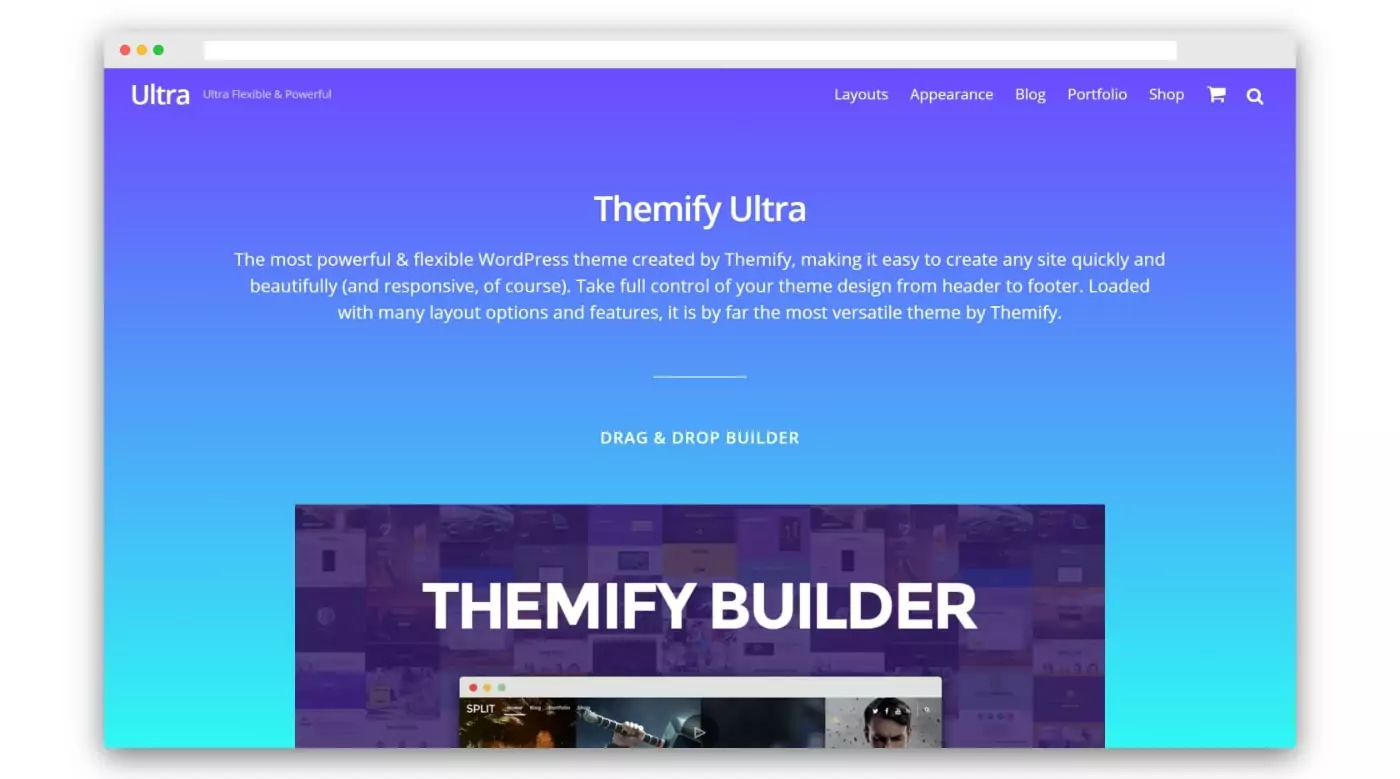 Much like Divi, Ultra is a multipurpose, flexible theme that comes with its own drag-and-drop builder to help you customize every aspect of your membership site, including creating your own custom pricing table, testimonials widgets, custom CSS, and more.
You can either design your site from scratch or choose from 27+ pre-made demo sites for a variety of membership niches, including everything from fitness to fashion, lifestyle, music, and more.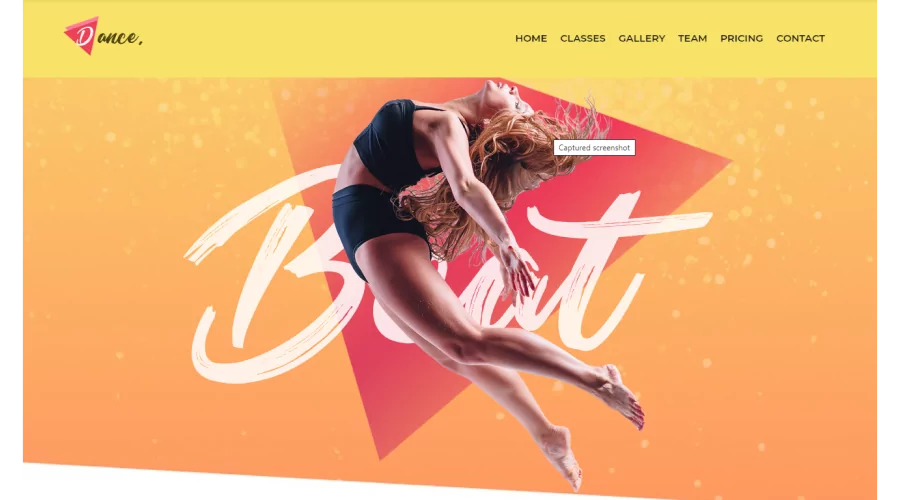 Monstroid2 is a modern and highly flexible WordPress theme that can be used on a wide variety of websites – from eCommerce, business, creative, to commercial, educational and memberships.
Monstroid2 is a simple yet powerful WordPress theme that was built with a focus on functionality and user experience, and you don't need any technical knowledge to get started. It based on Elementor page builder, includes 100+ premium widgets, WooCommerce, hotel booking, mega menus, appointment booking, forums, and an events calendar.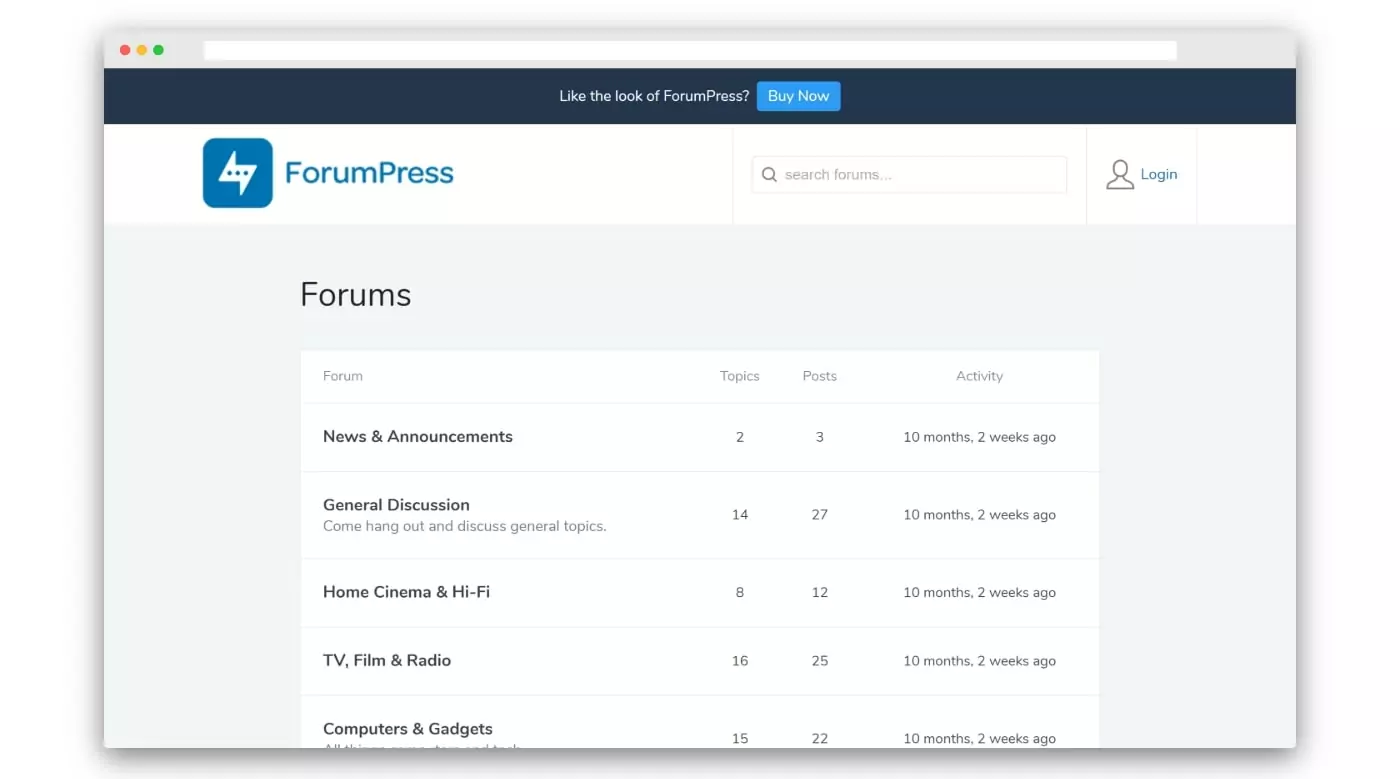 As the name suggests, ForumPress makes a stellar option if the primary feature of your online community is a forum. ForumPress is built specifically to work with the bbPress forum plugin, which Paid Member Subscriptions also has built-in integration for.
So with the two, you can use ForumPress to create a great-looking front-end forum and then Paid Member Subscriptions to restrict access to entire forums or just specific topics.
Get Started with a WordPress Membership Theme and Plugin Today
If you want to create a membership site with WordPress, you need two things:
A WordPress membership theme.
The Paid Member Subscriptions plugin.

Paid Member Subscriptions Pro
Accept (recurring) payments, create subscription plans and restrict content on your website. Easily setup a WordPress membership site using Paid Member Subscriptions.
Get Paid Member Subscriptions
Your theme handles the design, while Paid Member Subscriptions helps with the functionality. It handles content restriction, membership levels, one-time or recurring payments, and all the other parts of powering a WordPress membership website.
After reading this post, you should have everything you need to get started.
Pick your favorite theme from the list above, install the Paid Member Subscriptions plugin, and start growing your membership site today.