Want to build a bullet proof, content adding interface for your clients, dead simple to use?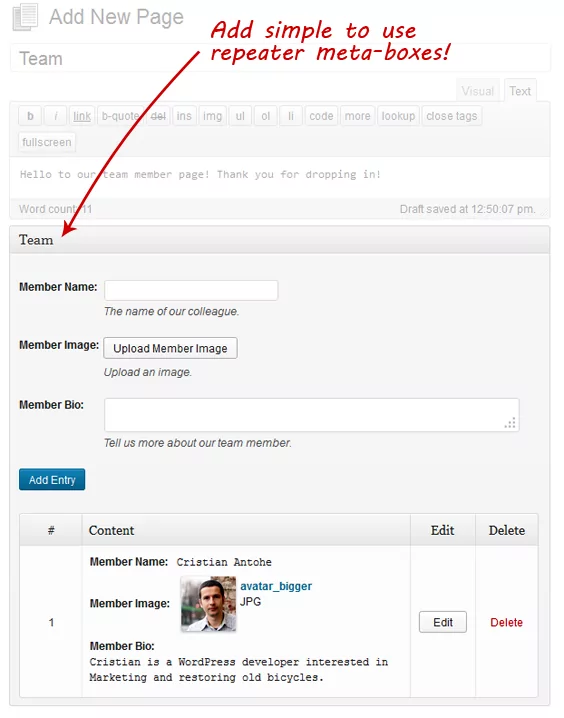 WordPress Creation Kit helps YOU to improve the usability of the sited you build, making them manageable by your clients. Your very own repeater custom fields and groups, custom post type and taxonomy creator with front-end posting.
On WCK powered websites, clients will be able to easily enter their content without getting confused by shortcodes, html and who knows what else, because the UI will look and feel like it's part of WordPress.
What's new?
Options Page Creator – you to create new admin menu items called "Client Site Options" which can hold advanced custom field groups (just like any other edit page).
More extra-field types: Date, User Select, Country Select.
Automatic Updates via the WordPress Plugins interface.
Quite a few bugfixes and small improvements.
Multiple versions at different pricing points. (We have a Pro and Hobbyist version available now)

Subscribe to get early access
to new plugins, discounts and brief updates about what's new with Cozmoslabs!