Skip to content
Paid Member Subscriptions Add-on
Tax & EU VAT
The Tax & EU VAT add-on helps you collect tax or VAT from your users depending on their location, with full control over tax rates and who to charge.
Key Features
Charge your user's tax or EU VAT when purchasing plans
Custom rates that you control that apply dynamically based on the user's location
Support for EU VAT with customizable in-plugin rates
Tax Exemption for valid EU VAT Numbers with on-the-fly validation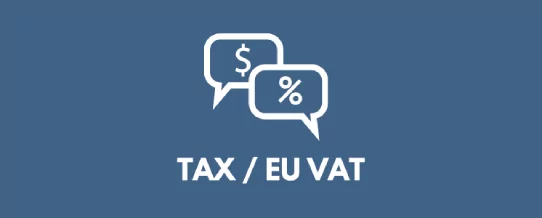 Get Access with Paid Member Subscriptions
Included in: Agency, Pro
Paid Member Subscriptions offers everything you need to create a sleek and robust user experience.
Get Paid Member Subscriptions
Screenshots
Take A Look Inside
Changelog
For the latest features and fixes view the changelog.

Get instant access to the proven tools you need to run a successful membership website.
Get started with Paid Member Subscriptions or contact our support team if you still have questions.