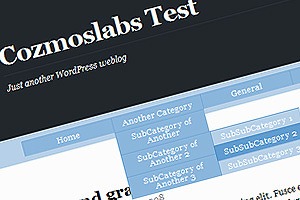 There comes a time when you might want to use the Thematic Theme for other things then just a blog, like a magazine or a portal and it might be best suited to have the categories of your blog on top instead of your static pages. After all, you'll probably have two static pages (about and contact) and several categories and subcategories.
I've seen this request twice in the forums over at ThemeShaper and I'll now try and answer it.
I've created a the CatDrop Child Theme that dose just that: transforms Thematic's menu into a magazine style category based one!