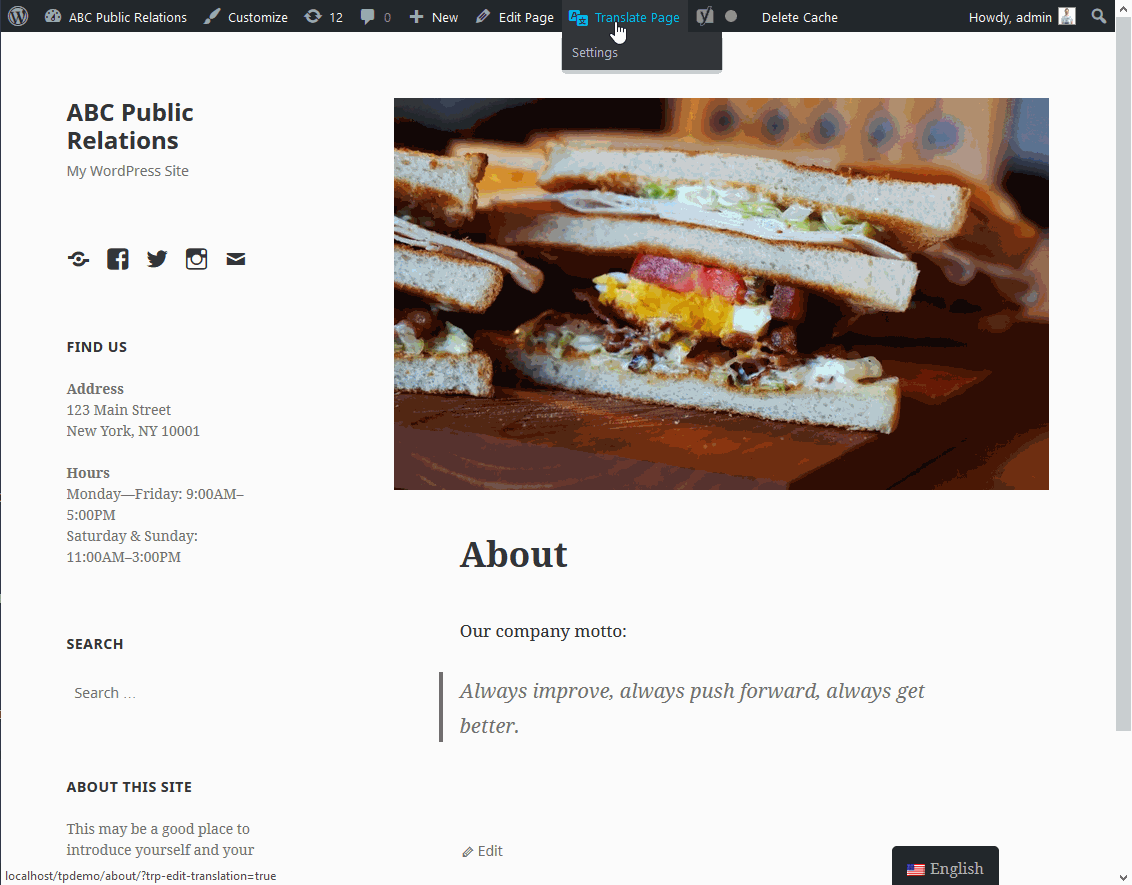 The simplest way to translate your WordPress site
Main Features
Support for dynamic strings (gettext) added by WordPress, plugins and themes.
Full integration of Google Translate so you can quickly get up to speed and only translate what's not perfect.
Extended language switcher includes a floater menu, shortcode and individual menu items you can add to any WordPress menu.
Works out of the box with WooCommerce, custom post types, complex themes and site-builders.
SEO support for page slug, page title, description and facebook and twitter social graph information. The HTML lang attribute is properly set.
Add as many languages as you need for your multilingual WordPress site. Publish your language only when all your translations are done.